When it comes to furniture shopping and making your living place as comfortable as it can be, of course, you would want to find the perfect piece where you can lay down, relax and watch your favorite show or read a good book.
Yes, furniture shopping can be a headache. Choosing between so many options like bench, settee, divan, daybed, the list goes on can be difficult, and at the end of the day you are confused, and probably want them all.
Settees and benches are probably the most popular and practical choices for today's homes. However, they have different uses. With a little bit of research, we have found what is the difference between a bench and a settee, and each of these pieces has its characteristics that might make a difference for your preference and taste.
So, if you are still wondering what option you should choose, take a seat; we have prepared some exciting information for you.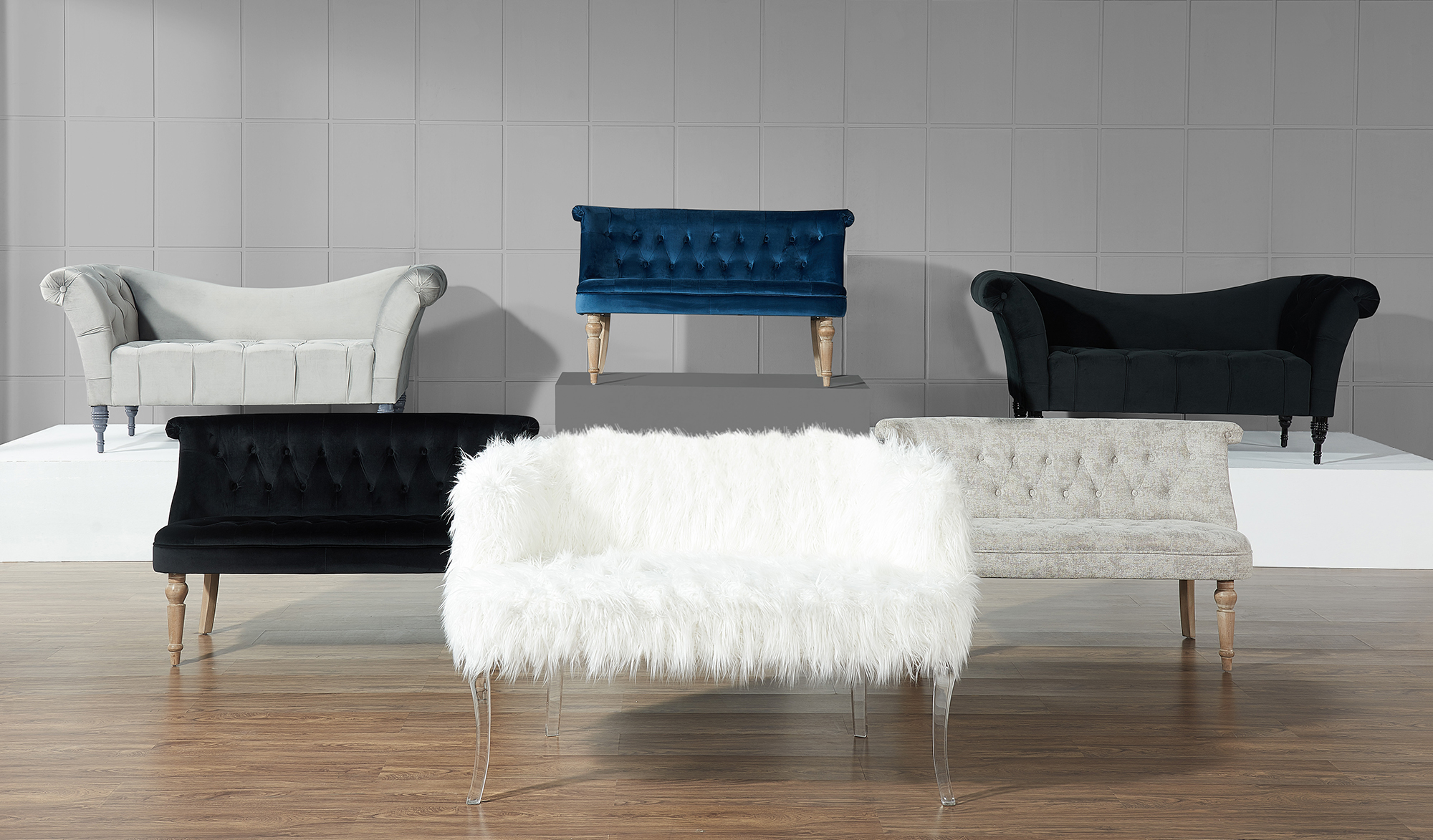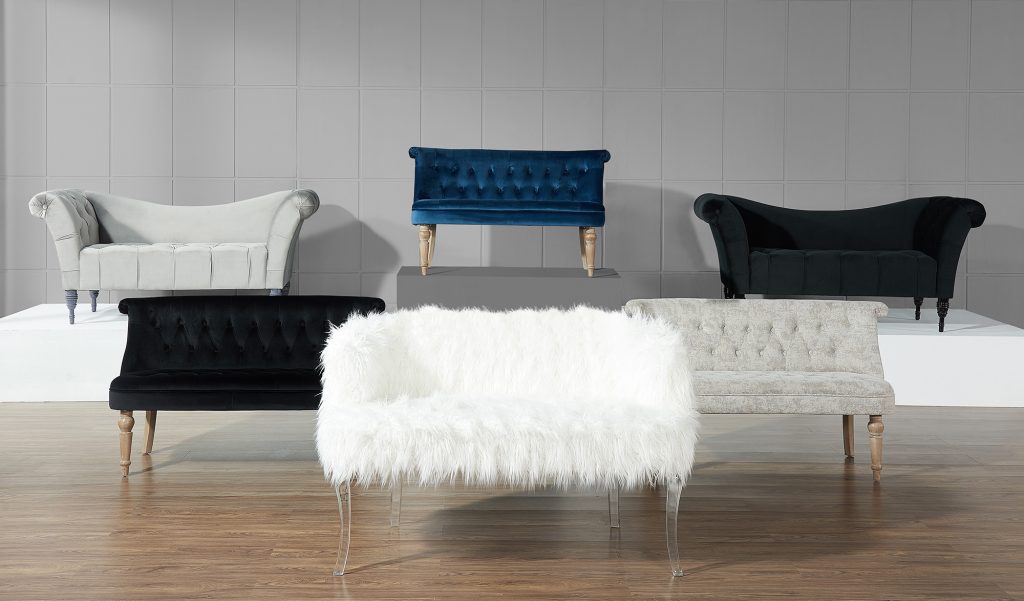 Main Characteristics of Benches
What's a bench?
Benches have made their way from the garden into the home. They have become one of the most popular choices offering a convenient and comfortable place to sit. They can be easily incorporated into every home interior decor, ranging from ornate to exciting and classical decorations. Some most popular materials include wood, iron, steel, teak, wicker, etc.
They are multipurpose pieces, and their versatility allows them to be placed at the end of the bed, in the lounge area, or the sitting room for extra relaxing space.
Bench's origin
Benches were primarily used by the Romans and were the most common form of seating in medieval halls when chairs were a rare luxury reserved only for those with high status. Not just for sitting, they were also used for sleeping and dining.
Eventually, benches lost their favor over some more comfortable pieces of furniture.
Different bench styles
Garden bench
Garden benches are a total must-have for any home that has a garden. They are a great place to spend your afternoon reading a book or having coffee conversations. Garden benches are also multipurpose pieces that can add to the beauty of your outdoor space.
Dining table bench
They are also known as dinettes and are typically much smaller and delicate, used only next to the table. You can use a dining table bench in the dining room to look more appealing and create a more pleasant environment for better interaction. These designs are often made of stiff wood and fabric with a high back for a more comfortable sitting.
Study room bench
Suppose you want to add an aesthetic flair to your study area and look neater and more organized. In that case, you can consider purchasing or designing an in-built bench bookcase where you can keep your important papers or other materials.
Foyer/front entryway bench
One of the most traditional ways to decorate a foyer is to bring a bench. It doesn't necessarily have to be a wooden piece, as there are a lot of different types you can choose for a cozy and welcoming sense.
Apart from adding to the beauty and impression of your foyer, they are a great storage option.
Balcony bench
Balcony benches are an essential part of every home for welcoming visitors. If you are considering adding this peace to your balcony, measure the area where you want it to be placed. Also, consider whether it matches the theme of your balcony design.
If you want to save a little money, you can even make your DIY project, as there are a lot of amazing and unique designs on the internet. Also, you don't have to purchase the materials, as you can transform some of your old pieces of furniture into a completely new, refreshed look.
How to style a bench
A bench is one of the most versatile pieces of furniture, and you can add it to any area of your home. It can easily fit tiny spaces without being too intrusive. You can add it to your entryway, where you can store jackets, hats, scarves, or shoes.
Also, another commonplace is to put it in your bedroom at the end of the bed, where you can store your extra pillows or other essentials. It's a classic yet chic way to create dimension in your room.
Read more: What to Pair With a Chesterfield Sofa?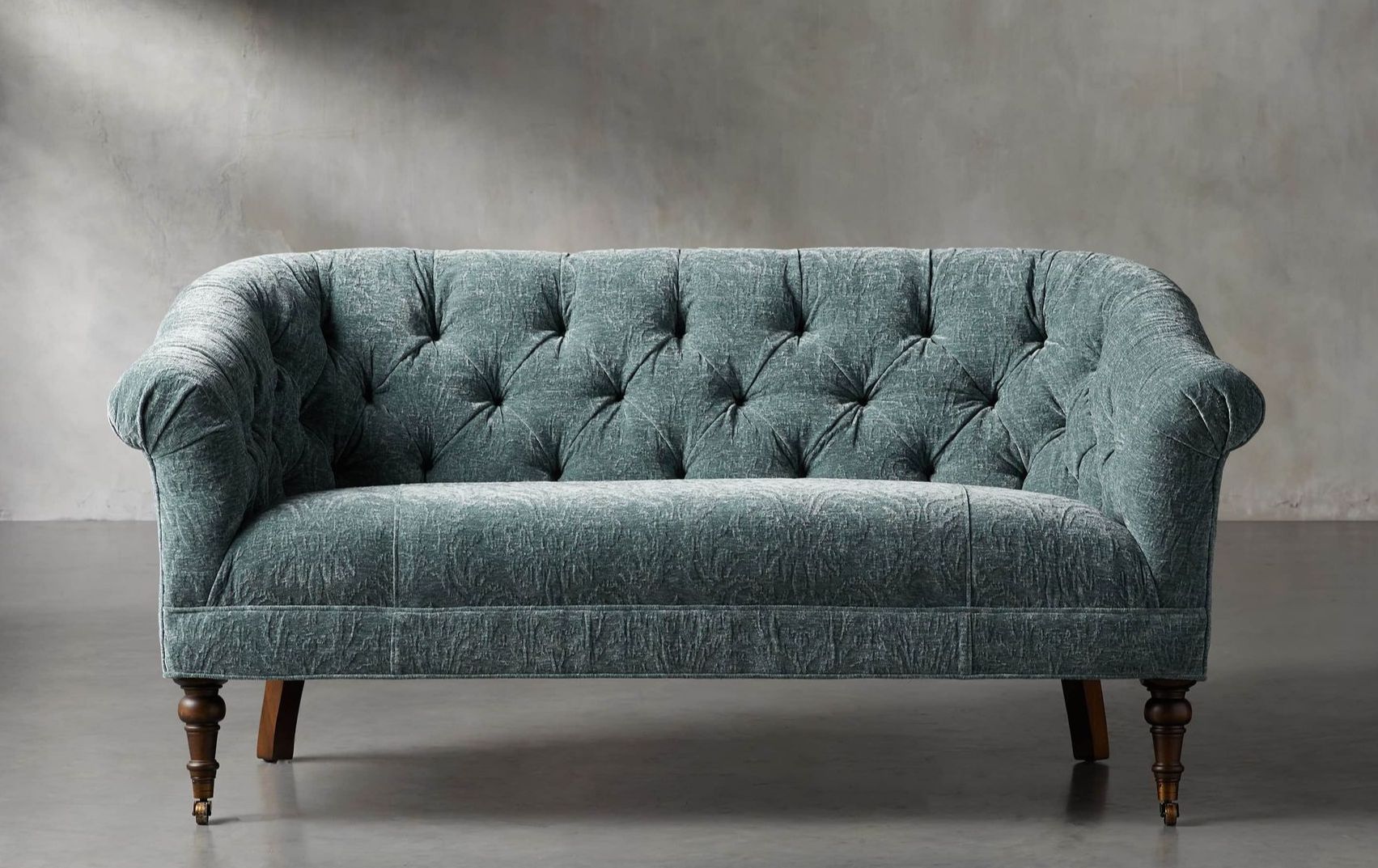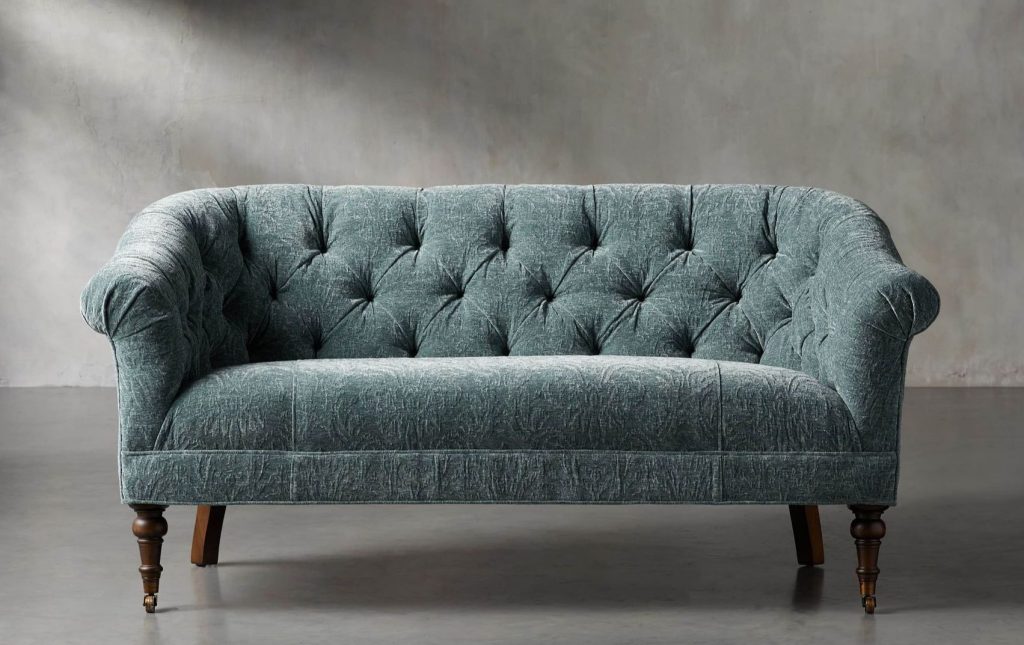 Main Characteristics of Settees
What's a settee?
What is a settee exactly? Well, you have probably sat in one or even have it in your home, but you didn't know the right word for it – a settee. We are going to start with its basic characteristics to get the idea. 
Because of their small dimension and petite scale, settees are pretty versatile. They take the space of two chairs suitable for a room with a sofa. Usually, in today's home, they are placed at the end of the bed bench, as a lounger chair in the bedroom, or as a crushed variation interesting a small bed.
Settee's origin
Generally, a settee is a smaller version of a sofa that has a higher back and sits on raised legs. It's not made to be a lingerie piece; instead, a perch to sit alone or with another person. This strange piece of furniture isn't a new investigation; as a matter of fact, it dates from the 1700s and has a crucial seating function.
Historically speaking, it was formal and used for official gatherings seating, and later it evolved into what we know today as a sofa. Settees were always found in homes of wealthy people who often prepared gatherings and where their guests sat and chatted to get to know each other.
Back in the 1700s, settees were originally wooden and not so comfortable, while nowadays, settees are covered in fabric. You can still find the original settees in certain home or business areas for taking a quick seat; however, they aren't the ideal furniture piece for reading a book or watching TV.
Different settee styles
Loveseat style
This is a European-style settee with french curves and English plushness. Its updated look suits any modern home decor. The French aesthetic it with an upholstered seat that offers plenty of comfort. You can also throw a few pillows along the seat back.
Cane back settee
Cane back settle is among more casual styles, and it's typically smaller while it has a lot more character. It works well with today's decor as it provides an organic look, yet it offers a little touch of nostalgia. You can choose a soft seat with natural fabrics for a more modern look and a light wood frame.
Cabriole settee
This is the most feminine of the settee styles as it tends to be more like a sofa than a casual bench. Its shape is characterized by the upholstered back, lofty seat cushion, and rounded shape. It can be a more costly option compared to the other ones.
Tufted settee
There is almost no place where you won't find a tufted settee since this is one of the most popular styles. They tend to be lush and comfortable as the entire settee, from the seat to the arms and the back, is covered with a cushion. If you want to add more texture, you can throw a blanket in a soft pale tone.
How to style a settee?
Settees are available in solid and natural colors, which can perfectly blend with minimalist-style furniture. You can also find evolved designs to fit more comfortably in a modern home.
If you want to style a contemporary home, like a monochromatic room, you can find a solid neutral, or bold color. If neutral tones prevail in the room where you want to add a settee, you can choose a more vibrant piece to add a little more life to the ambient.
Leather settees come in various colors, and many feature stuffed backs for the glamorous type of look. This is a good choice for a studio or small room.
What Is the Difference Between a Bench and a Settee?
Originally, the bench had joined legs and looked similar to an elongated joint stool. Later it was developed for home usage without the linenfold frame and the paneling for a wall covering, and it became known as a settee.
Nowadays, the benches and the settees can also be freestanding or attached to a wall.
Also read: How To Decorate Throw Pillows
Final Thoughts
Now that you know what is the difference between a bench and a settee, you can finally decide which option would be suitable for your home or any other area where you want to place it. Generally, both options are very similar and have almost the same function.
Both settees and benches can be made from various materials and dimensions so that you can find the best options for your space. Make sure you clean them properly and maintain them regularly so you can keep them looking new and modern for a more extended period.
Feel free to share with us which option you chose and how you styled it; we are more than curious to know.