If you plan on going furniture shopping, you should prepare well for the fancy terms the seller might use. If you're struggling with the various seating options, you probably haven't heard of a settee. What is a settee? To simplify things, a settee is a fancier word for a loveseat.
According to Merriam-Webster, a settee is a small seating arrangement that can accommodate two people. People refer to it as a double chair, a small sofa, or a loveseat.
Stick around if you're interested in learning more about the tiny seating option.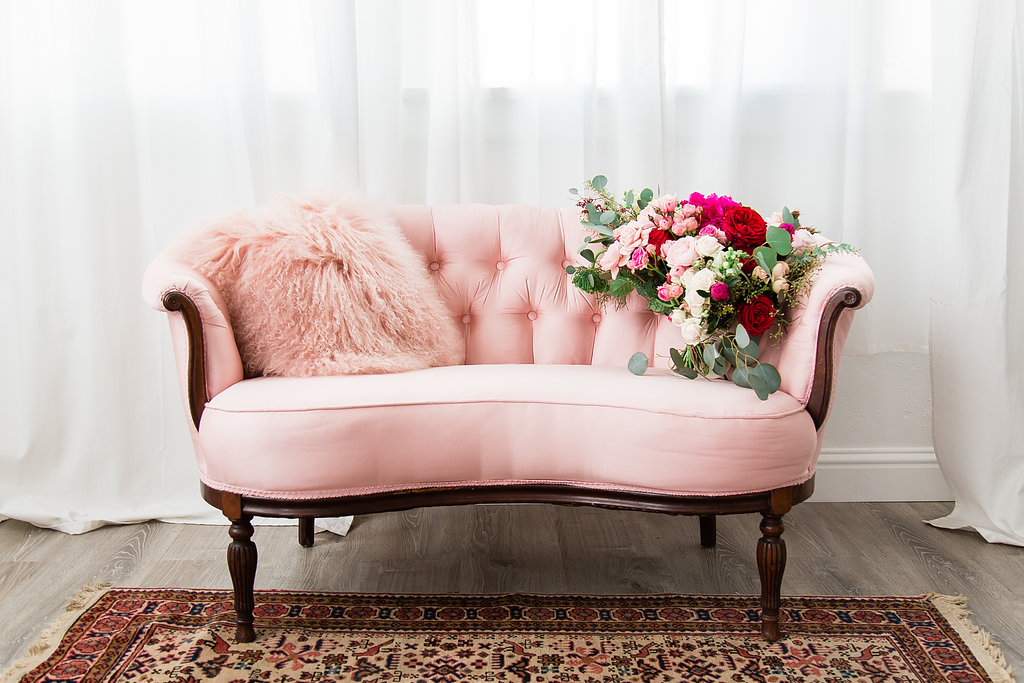 What Is a Settee?
A settee is an upholstered seat with seating, backrests, and armrests large enough to snuggly accommodate two people. Many people refer to the settee as a smaller sofa, but the truth is – settees and sofas have many dissimilarities.
The settee has a slim and elegant profile. It features clean lines, making the settee a much more luxurious option than a small sofa. A settee is typically used as an accent piece. It features a high straight back, with shallow seats and taller wooden legs. There are many variations, including fully upholstered settees, settees with attached seat cushions, conservative padding, etc.
A sofa is a functional alternative. Sofas are typically designed to seat three or more people. They emphasize comfort on account of the visual appeal that settees deliver. Sofas may also feature removable cushions for convenient access and cleaning, while that trend is pretty unusual with settees.
So, what is a settee? Now you know that a settee is a classier and more elegant alternative to a small sofa. It is designed to seat two people, emphasizing visual appeal over functionality and convenience.
Also read: What to Pair With a Chesterfield Sofa?
Origins
If you were wondering where the settee came from, the answer dates back to the 1700s. In the 1700s, settees were used as a key seating option. They were designed as small, formal sofas, and as hard as it might be to believe, the settees set the basis for the modern sofa, not the other way around.
It was the 19th century when settees gained a lot of popularity. Wealthier people used settees as the main seating for entertaining and social encounters. Settees were an excellent chance for young couples to snug in, chat, and get to know each other.
However, with people's need for comfort, furniture became more fluffy and stuffed, and settees eventually exited the cozy family home. Nowadays, they're most often used as formal seating.
Also read: What Is the Difference Between a Bench and a Set?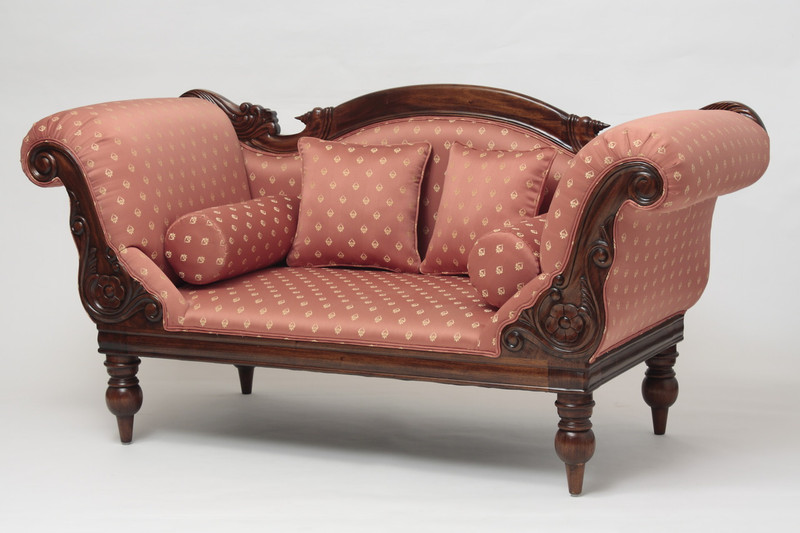 Characteristics
The settee has a couple of unique characteristics that set it apart from the other seating options.
Formality
As we already mentioned, the settee's main purpose is to provide a pleasing visual appearance without too much focus on comfort and functionality. Therefore, a settee is usually embraced for its formal look and feel. The specific look and feel of the "formal loveseat" isn't appropriate for the busy family living room. A settee is typically used in formal living rooms or parlors or the waiting rooms of stylish offices.
Placement
With the smaller size, settees can often fit into tighter areas where you wouldn't be able to fit a small sofa. The small size significantly impacts the purpose and placement of settees. They can fit into formal entryways, bedrooms, conversation areas, and even coffee nooks for a stylish look and a convenient seat that's occasionally used.
A settee can also be fitted as a secondary seating option in a larger living room. Its upright style can make a perfect accent piece or a dining room bench or banquette to enhance the luxuries of the room.
Size
A settee is a small seating that can accommodate two or more people. These seating arrangements are typically 30 to 50 inches long. They're distinguished by the thin lines and shallow seating compared to standard couches. However, when it comes to measuring height, a settee's back is often raised.
Read more: Should Accent Chairs Be Same Height as Sofa?
How to Use a Settee
You can use a settee in many ways depending on the look and feel you want to achieve. Even though it is designed as a more formal seating, you use the settee in your contemporary living room to make a bold statement and make it the centerpiece of the room despite the bulkier couches.
A settee will undoubtedly change the entire feel of the room no matter how you decide to use and position it.
If that's what you're going for, you can use a settee as additional seating in the living room, additional dining seating that's occasionally used, a neat bench in the dressing room or the walk-in closet, guest sitting at the home office, a bench at the foot of a super-sized bed, en entry bench, etc.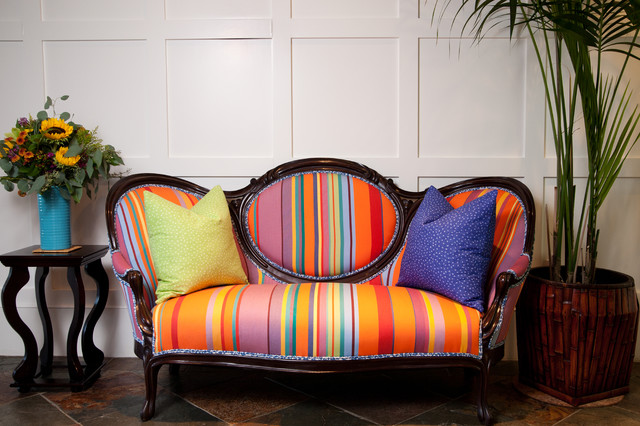 Pros and Cons
The small size is one of the main advantages of the settee over the traditional couch. Settees are often more discreet and streamlined, adding formality to the room. Overall, a settee is considered to be the higher-end version of the standard sofa, delivering a luxurious look and feel.
On the other hand, a settee is typically quite stiff, while the shallower seating contributes to the lack of comfort. Although settees can be used as extra seating, their main purpose is to be visually appealing, not functional.
Final Words
If you're looking for comfortable additional seating, you'll probably need to look for other alternatives. But if you're looking for something more formal to enhance the style of your room, the settee is undoubtedly the right choice.
Because of the specific shape and size, settees aren't the most comfortable piece of furniture, but they're definitely an accent piece that'll have your attention as soon as you walk into the room.
Despite having a more particular purpose, settees are still quite popular. Therefore, if you're looking for a specific piece to make a bold statement and break the monotony of the space, you can easily find the perfect settee. They come in various shapes, sizes, and material options so that you can customize the settee to a great extent and even throw in some pillows for a unique touch.