Can you have an ottoman and coffee table in one room? Can't you decide which one to choose? Having a coffee table and an ottoman together will make a perfect stylish combo if your living area is spacious enough. However, if your room is small, it might not be functional, so in this case, you can choose an ottoman and use it both as a settee and a coffee table.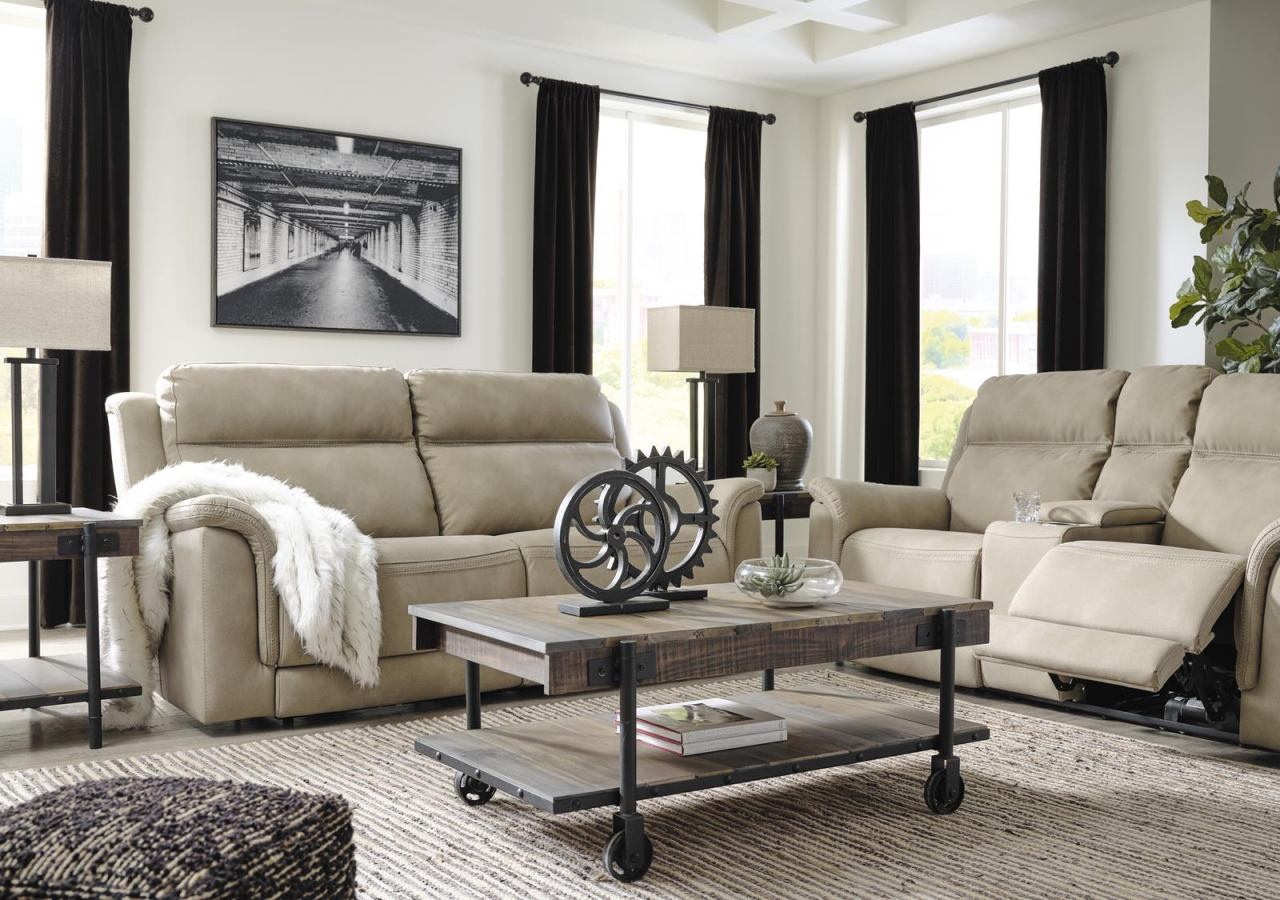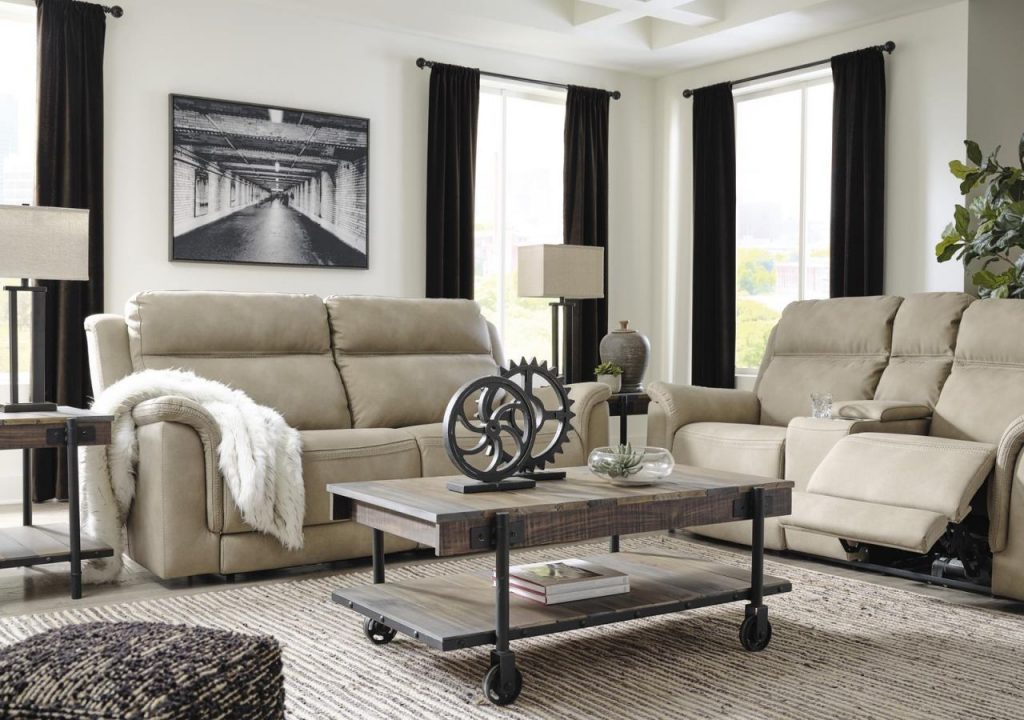 Implementing an Ottoman and a Coffee Table in a Large Living Space
Even though they might look similar at first sight, the ottoman and the coffee table can have multiple functionalities to create more comfort and serve as a focal point in your home decor. Can you have an ottoman and coffee table together? In this case, if you are looking for an honest opinion on this, the answer is pretty much affirmative.
The coffee tables are just the staple piece that belongs near the furniture; after all, they offer the convenience of holding your drinks, books, and all the gorgeous ornaments you want to display in your living space.
On the other hand, ottomans might be an overlooked piece of furniture. They offer much more benefits by being a multipurpose piece for sitting and resting your feet after a long day, storage, or even a substitute for a nontraditional-looking coffee table. 
We came up with a few reasons why these two make a perfect match, so if you can't decide which one to go for, this is your one-stop shop for all the pros and cons.
Give warmth to the space
If you are trying to fill a large space, you have probably thought of all the possible furniture pieces you can add. You might want to consider adding a big round ottoman in suede or plush fabric to add more warmth and make your space more inviting. 
No compromise on the comfort
All of us are after commodities these days, and when it comes to feeling relaxed in your living space, there is no question about compromise.
If you are a little bit disorganized and usually load everything on your coffee table, getting an ottoman with inside storage can be a great option to pack all the unnecessary stuff from your coffee table.
It can make an additional sitting space when you have guests and even like a second coffee table if you put a tray on top of it.
Give a bit of glamor to any room
Ottomans scream luxury and elegance, and having them along with a coffee table is just the epitome of the cozy charm and soft appeal.
Since they come in the versatility of colors, textures, and designs, they would look exceptionally elegant near the rest of the furniture, enriching the entire space. Since they work in so many different ways, you can decorate them with pillows and blankets and add trays with flowers, candles, and books.
Since coffee tables are a bit more formal, setting an ottoman can bring that laid-back vibe and balance the space. You can also combine them by picking the same upholstery pattern to match the coffee tablecloth for a more sophisticated look. 
Also read: How to Decorate a Tray on an Ottoman
Not Enough Space to Accommodate Them Both? Which One to Choose?
We wouldn't necessarily make a judgment about whether you can have an ottoman and coffee table together since, at the end of the day, it's a matter of personal taste and preference. However, we will give you some clues so you can make a better decision on which option to go for if you don't have enough space to accommodate both pieces.
Why should you go for a coffee table?
It is a no-brainer that the coffee table is much easier to clean since it's made of hard material. This means that whenever you spill something on it, you can quickly wipe it up without worrying about stains and damaging any fabric.
Picking a coffee table is just much more simple. You don't have to look for patterns, colors, or fabrics to match the rest of the furniture. You can go with the option that matches the rest of the decor, and that's it. They have much less complicated appeal in a matter of aesthetics.
Coffee tables are formal and classy. Whether it's an office or a workroom, they are just a classy staple. 
You can easily move it around. Generally, the coffee tables are made to look more open and airy, so you can replace them easily if needed. Most of the time, the ottomans are made from sturdy and hard materials, so you might need a hand when you want to change their place. 
The coffee tables come in both regular rectangle form and round or oval, so you can pick the one according to the overall room ambiance and type. The rectangle one looks more formal, while the oval one adds a more relaxing touch. 
Why should you go for an ottoman?
What sets the ottoman from the rest of the furniture pieces is that you can find them in a number of styles and upholstery options. You can decide the color and the type of fabric that you like.
Most ottomans come with a hidden storage option where you can put extra blankets, pillows, books, toys, and almost everything that you want to store somewhere where you can easily find them.
Ottomans are safer and much less prone to cause injuries, unlike coffee tables, since they are soft and child-friendly. You don't have to worry about your children playing around them.
No need for extra chairs whenever guests come over. Ottomans can provide an extra seat in the area.
You have a seat and a coffee table all in one so you can choose to use it however you need it at the moment.
Final Thoughts
Can you have an ottoman and coffee table? We wouldn't make a final decision on which option to go for; however, we will offer you a little piece of advice. If you are on a tighter budget and you cannot afford multiple pieces, then it's best to choose an ottoman as it's multipurpose; it can complete your room and bring coziness and a more inviting environment.