The primary purpose of a pillowcase is to protect your pillow from spills, stains, and other accidents. In addition, utilizing pillowcases of the appropriate size enhances the look and comfort of the pillows. That's why it is important to know what size is a standard pillowcase.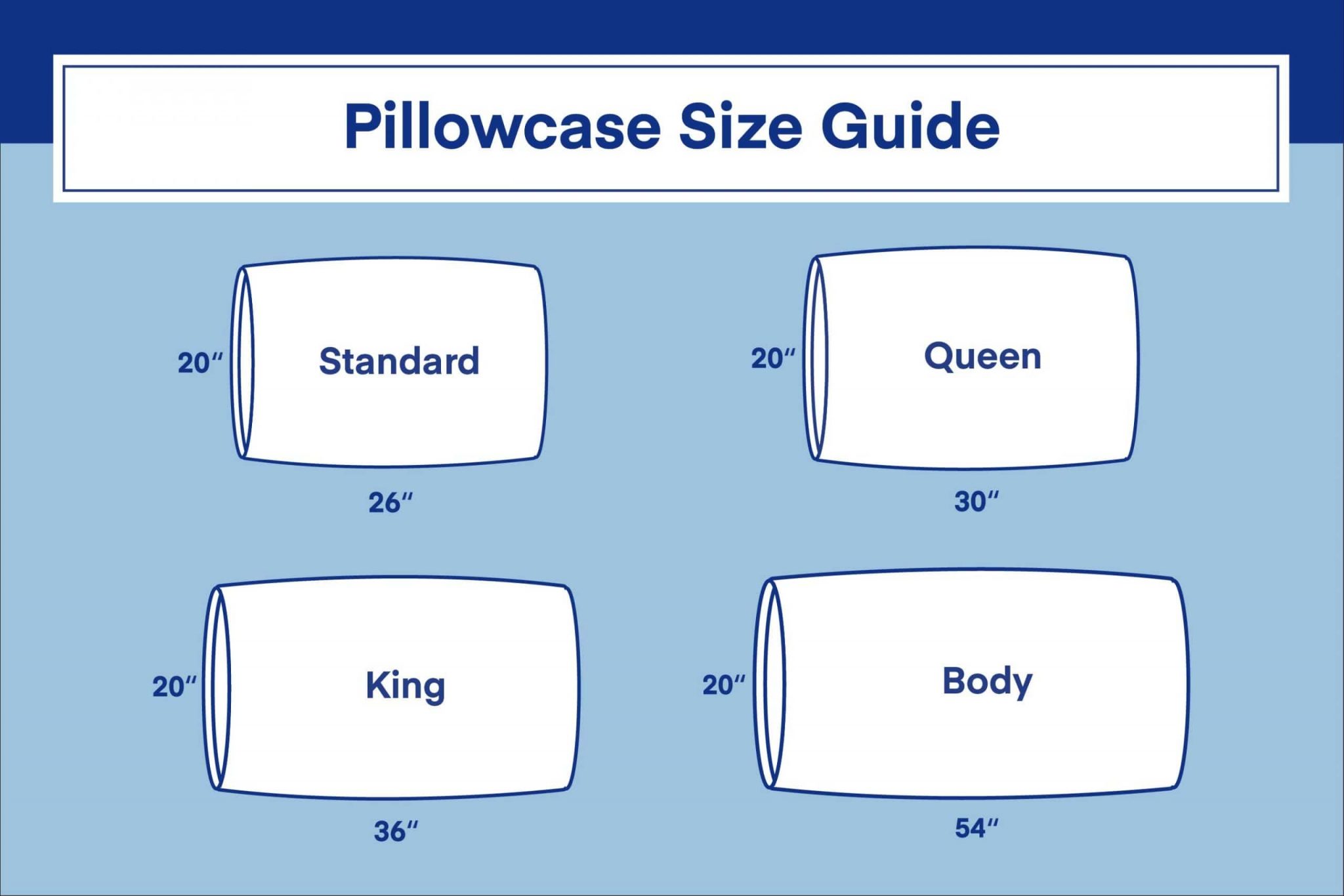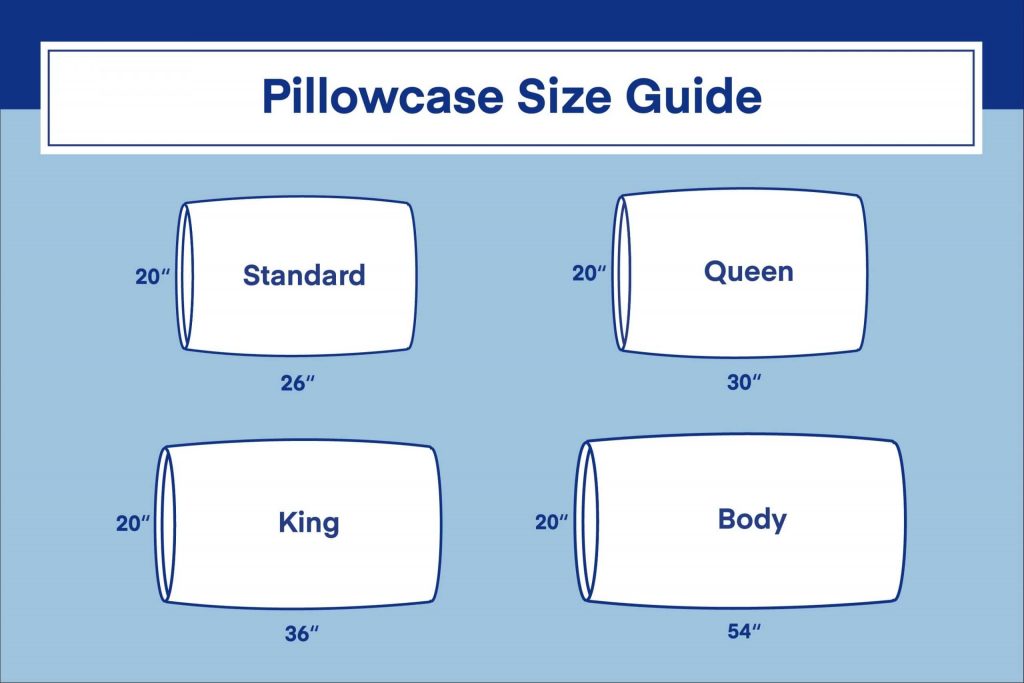 What Size Is a Standard Pillowcase?
A standard pillowcase measures 20 inches (51 centimeters) in width and 26 inches (66 centimeters) in length. Standard pillowcases are made to fit both Standard and Queen-sized pillows and are the most popular.
A twin mattress can accommodate one standard pillow, while a double or queen mattress can accommodate two. If you're thinking of utilizing standard pillows on a king bed, you'll need up to three standard pillows and pillowcases.
Why Is a Pillowcase Important?
Pillows substantially impact your sleep quality; they can either make it better or worse. The pillows you use must be appropriate and consistently clean. Your skin and scalp's natural oils are exposed to your pillows every night. They, in turn, accumulate on your pillow, and this can easily turn into a place for bacteria and allergens to thrive.
That's why it is important to use a pillowcase. These pillowcases act as a barrier to prevent the pillows from being damaged in any way. Not to mention that these cases directly assist the user since you will be sleeping on the pillowcase, not directly on the pillow; the pillowcases are much easier to wash, therefore ensuring a clean sleeping environment.
Does the Fabric of a Standard Pillowcase Matter?
After knowing what size is a standard pillowcase, the fabric of the pillowcase is the next most crucial consideration, in our opinion. After a long day, nothing beats slipping into a bed with clean sheets, well-plumped pillows, and a cozy comforter.
The fabric and quality of your pillowcase are what really improve this experience. In our opinion, a pillowcase's fabric significantly impacts how comfortable and long-lasting your new pillowcases will be.
So, we advise choosing a pillowcase made of a premium natural fabric because they are easy to maintain and last for years.
Can You Replace a Pillowcase With a Pillow Sham While Sleeping?
Pillow shams are designed to enhance the aesthetic of the pillow. Many shams feature embroidery or vivid colors in their design. The back of the sham will include an overlapped aperture or a zipper/button closure, which also indicates a decorative appearance.
While they are rarely used as a pillow for sleeping, pillow shams are more commonly employed as a decorative accent and as back support when sitting on the bed. Therefore, we do not advise using pillow shams while sleeping.
Read More: How to Arrange a Small Bedroom With a Queen Bed
How Often Should Pillow Cases Be Washed?
Pillowcases should be washed frequently, especially considering that your head and face rest against them for at least 7 hours each day.
How often you wash your pillowcase also depends on things like how much you sweat during the night, whether your skin or hair is oily, etc.
It would be best if you typically wash your pillowcases every one or two weeks. Doing this may eliminate any sweat, dirt, dead skin cells, and oil that might land on your pillowcase.
Also Read: 5+ Best Folding Ottoman Sleeper Guest Beds (100% Comfort)
Conclusion
Now you know exactly what size is a standard pillowcase, and with the information given in this article, you are ready to decide how to adorn your bed. Keep in mind that pillowcases are a great protective cover for your pillows and will aid you in keeping a clean sleeping environment. Additionally, they will increase your comfort during your sleep and ensure you get a good night's rest.