Folding Sleeper Ottomans are perfect for minimalists and for people who receive a lot of guests. They serve as a chair, sofa or lounger during the day and can turn into a guest bed in a matter of minutes at night. Not only do folding sleeper ottoman beds save space, but also MONEY, and can enhance the overall decor of your home.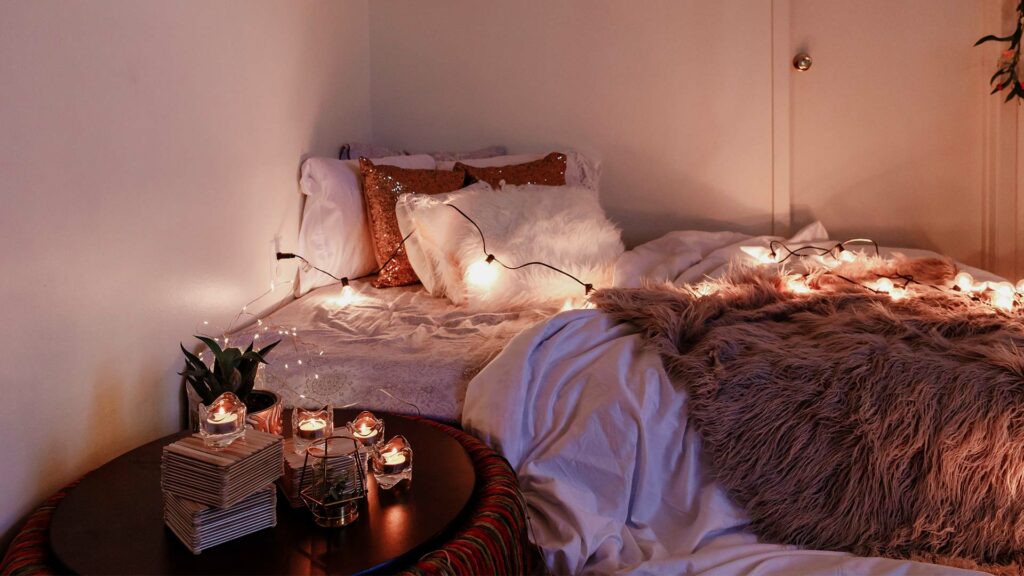 Here's Our 2022 Top Selection:
Diophros 4 in 1 Multi-Function Guest Sleeper Review
The Diophros is personally my favorite. It actually stays true to the Ottoman design and feel.
You don't need to assemble the components, and they replace any damage within 6 months of use.
It's a little more on the expensive side, but if you are looking for durability, you get what you pay for. Linen fabric, steel frames, and a recliner.
You can even bring it outside and use it as a patio chair if you wish, but be careful not to get it wet or dirty 😉
Product Details
Uses: Footstool, low-height chair, recliner reading chair, coffee table, guest sleeper bed, outside patio chair
Available Colors: Light gray, Dark Gray
Weight & Size: 70.4 lbs
-As sofa: 74.02″ x 37.4″ x 16.93 " (WxDxH)
-As chair: 37.4″ x 46.85″ x 32.09 " (WxDxH)
-Folding as Ott0man: 37.4″ x 27.17″ x 16.93 " (WxDxH)
Maximum Capacity: 440 lbs
What's Included
Foam cushion, with upholstered linen fabric
Strengthened steel frames
A magnet fixed to cover the Iron Frame
Cleaning the Diophros Brand
Cleaning it is very simple. You can remove the fabric cover and throw in your washer; make sure to use low heat and air dry to prevent shrinkage and for durability.
Use a vacuum cleaner to thoroughly go through the foam and cushion for dusting.
Best Use for This Style
It's perfect for reading, relaxing while sitting down. It goes really well in a small studio apartment or next to a window in the corner of your living room for napping or just watching TV.
You have the option of choosing between dark grey and light grey, so it can be color-matched with almost any piece of furniture and environment.
Vonanda Upholstered Folding Ottoman / Sofa Review
Vonanda is a close second for me. It's similar to Diophros brand, but the design is definitely better and more attractive.
It's like a mini sofa/chair that can be turned into a sleeper bed.
There is plenty of room and the size almost as big as a twin bed when folded.
Product Details
Uses: Footstool, low-height chair, coffee table, twin-sized sleeper bed, recliner chair
Available Colors: Dark Gray
Weight & Size: 70.4 lbs
Ottoman Dimensions: 27″ * 37″ * 17″ (L×W×H)
Sofa Dimensions: 47″ * 37″ * 32″ (L×W×H)
Bed Dimensions: 74″ * 37″ * 17″ (L×W×H)
Maximum Capacity: 440 lbs
What's Included
6 month trial, money-back guarantee

High-density foam

Complimentary pillow

Sturdy steel frame structure

No assembly required
Best Use for Vonanda Brand
Similar to Diophros, Vonanda is more suitable for the corner of the living room where you can read, nap, watch TV, and such.
Tatago Premium Folding Ottoman Bed Review
Tatago is not as pretty as the other brands, it sure is sturdy and easier to clean despite the lighter weight. Because the components can be dissembled, repairs, fixing, and cleaning is easier.
With a 2 year warranty included, if anything happens to your sleeper Ottoman, you don't have anything to worry about.
Uses: Footstool, low-height chair, coffee table, twin-sized sleeper bed
Available Colors: Charcoal Gray
Weight & Size: 53.9 lbs
Bed size: 78″ x 30″ x 16″inch
Folded ottoman size: 31″ x 30″ x 16″inch
Maximum Capacity: 500 lbs
What's Included
2 year warranty

High-density 3 inch thick foam

Sturdy steel frame structure

No assembly required
[maxbutton id="4″]
SpaceMaster Convertible Fold Out Ottoman Guest Bed Review
Uses: Footstool, coffee table, guest sleeper bed, mini-storage
Available Colors: Brown
Weight & Size: 81 lbs
Bed size: 82.5″ x 28″ x 18.5″
Folded ottoman size: 35″l x 28″w x 16″h
Maximum Capacity: 275 lbs
What's Included
2 inch thick foam

Material: Leather, wood
Cynefin Futon Convertible Sleeper Ottoman Bed
I wouldn't be exaggerating if I say that this convertible ottoman is the ultimate dream one. It is a 4-in-1 ottoman bed with such amazing quality and design while featuring other unique elements.
This Futon chair can quickly change between four forms including ottoman, chair, chaise lounge, and bed. It is ideal for small spaces as well as for guests.
It also features 2 lower pockets and 1 higher pocket on both sides. You can place your remote, phone, charger, or other small necessary items in the lower pockets while the higher pocket is perfect for storing magazines, books, and other bigger items.
What also surprised me is that the chair has 3 angle adjustments for your comfort. The breathable linen fabric and sturdy wooden frame promise long durability.
Product details:
Color: Gray
Dimensions: Ottoman: 40.8" x 26.3" x 16.4"
Material: Fabric & Wood
Item Weight:
Max weight recommendation: 300 pounds
Why we love it:
This Futon chair's comfy pillows combined with 3 angle adjustments can relax your back like no other thing. Therefore, I highly recommend it to people who struggle with back pain.
Not only, it offers such premium comfort, but it also features such modern classic design with its tufting details.
Perfect for guestrooms, living room, or a bedroom, you'll have no worries about the design fitting well with the interior.
Overall, this futon chair will save your money, time, and space at the same time.
Frequently Asked Questions
What is a folding sleeper ottoman?
The great thing about ottoman furniture is that it always has multiple use cases. Footstools that can serve as coffee tables, ottoman beds and benches that come with large built-in storage compartments and folding sleeper ottomans that are probably the most diverse of their kind. Most of them serve as a chair, sofa or lounger during the day and can turn into a guest bed in a matter of minutes at night. But pictures speak louder than a thousand words, so take a look at our selection above and you'll quickly understand what kind of functionality wonders they are.
Should you buy a sleeper ottoman?
It mainly depends on your preference. Do you like portable easy to move furniture with multiple uses? Do you have overnight guests who come over often, but you don't have enough space for a separate guest room with a proper big guest bed? Then yes, a sleeper Ottoman is a great piece of furniture for just that. Some brands and styles look pretty good even when folded out into a chair or a bed and you do have multiple functions and uses for them in case you are a minimalist.
How portable are ottoman beds?
Folding ottoman beds are in general very easy to move around as they can be converted to a space saving chair or stand-alone ottoman and are mostly very lightweight. Some even come with small wheels underneath, allowing you to easily move it inside your house to a different place when guests are coming. These kind of beds however shouldn't be confused with full size / double ottoman beds. Those are usually already due to their sheer size and built-in storage compartment at least as heavy, if not heavier than normal beds and meant to stay in the spot you've intended for them. Taking these beds apart and setting them up is a lot of work and should only be done if absolutely necessary, e.g. when moving house.
What Does 5 in One Mean?
5 in One basically means that it has a multifunctional use. So in this case, your Ottoman won't just serve as a guest bed, but it can be a couch, a coffee table, a footrest, decoration piece, etc. There are many things you can use it for!