Today almost everything revolves around a fast lifestyle. We are simply required to be more active to make things work. Most of us have busy lives; we work hard to earn and earn so that we can enjoy life.
But all of this can easily become overwhelming since we are not robots. So a time to sit down and relax is a must because nothing matters more than our health. Therefore, owning high-quality furniture is pretty important.
For that matter, zero gravity chairs are the most popular trend among many customers. They have especially gained popularity over recent years. This is thanks to their unique design based on technology that may help you fully relax.
If you are precisely looking to add a comfortable chair to your outdoor space, then continue to read and discover what is a zero gravity chair and all about it – from its usage to its many possible health benefits.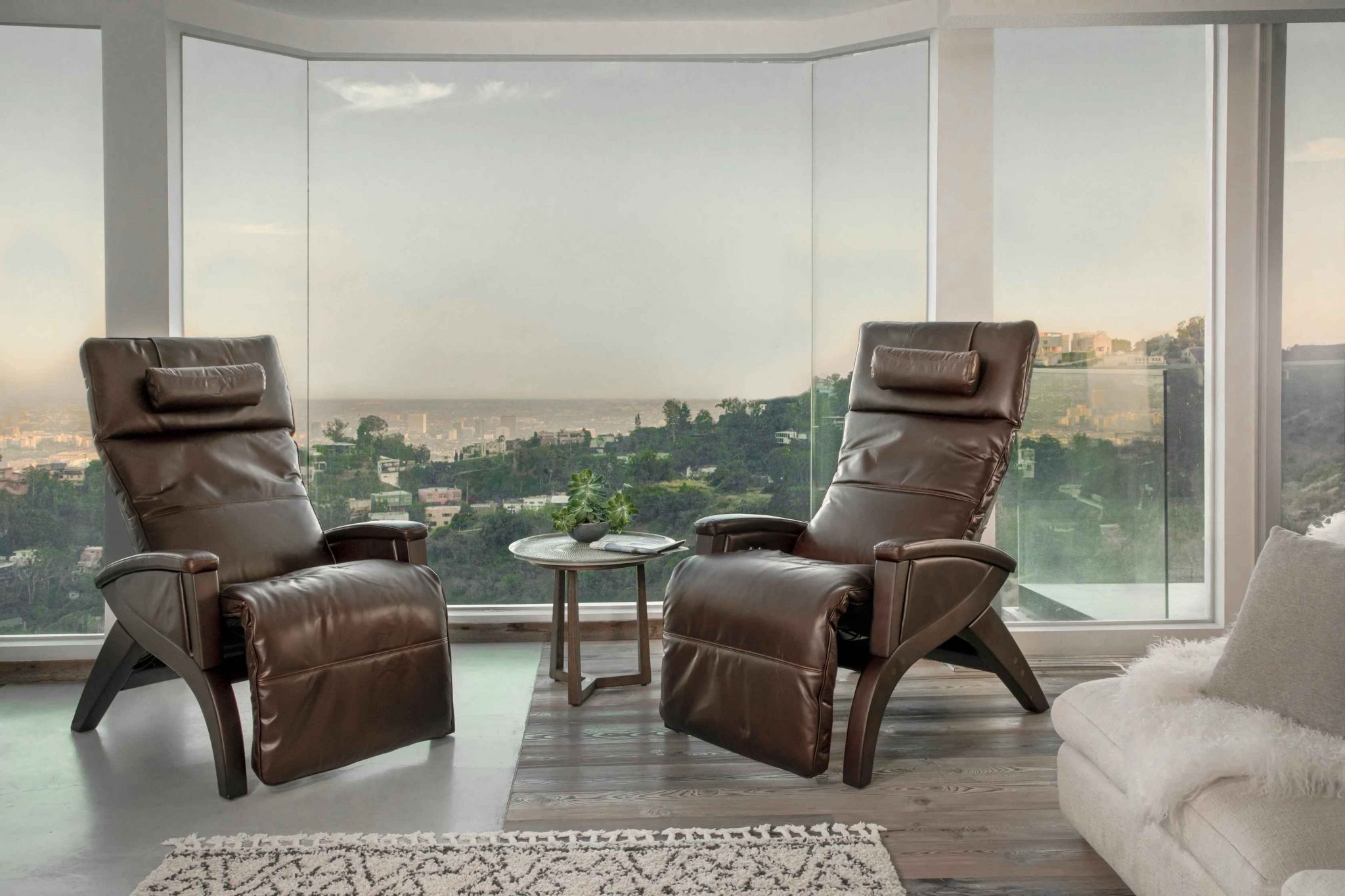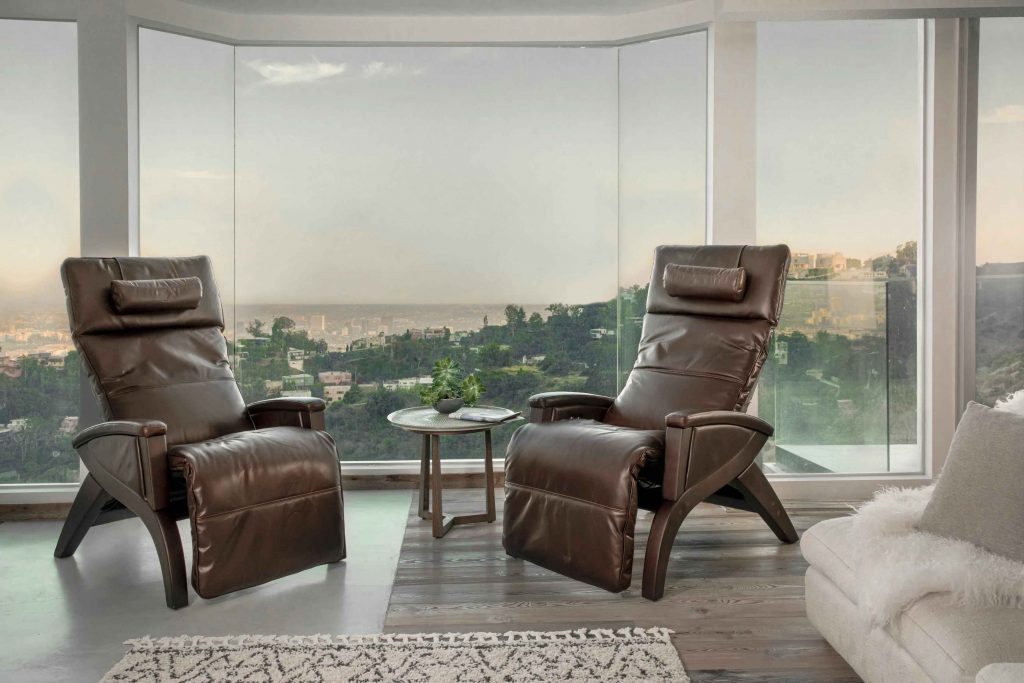 What Is a Zero Gravity Chair?
A zero gravity chair is a chair that elevates your legs to above the heart level. This way, it helps to distribute weight equally across your entire body. Therefore, it may reduce the accumulated stress by the natural effects of gravity.
So, these chairs don't precisely defy gravity. They simply got their name because of the position the chair assumes when reclined.
The design was inspired by NASA astronauts. It imitates their posture when they are inside a space shuttle. During space launch, their bodies felt significant tension. So the distinctive design of the chair has helped them reduce that feeling to minimum levels.
The chair was initially only made for astronauts to use, but when manufacturers saw the potential benefits of this design, they began to produce it by copying its technology. The first furniture manufacturer to do this was the French company Lafuma Mobilier.
Now that you know what is a zero gravity lounge chair let's learn a little more about the zero gravity position. It may help you better understand the whole concept and why this chair is so popular among many customers.
Explaining the zero gravity position
Zero gravity refers to the state in which there is no apparent force. It's a position when your body reclines with your legs at a level above your heart. It's called zero gravity because it reduces gravity's effects on the body. This concept of a neutral body posture was developed by NASA.
This state of the body is considered to be a condition of weightlessness. It's also the most common position in which NASA puts its astronauts before launching into space. This is because it helps equalize their weight. Also, it's done to lower the levels of stress they might feel before take-off.
This position is typically set under a 120° angle. Therefore your stomach and heart are positioned a little below the head and the knees. So the body is placed in a so-called "zero stress zone".
So now that you know more about the zero gravity chair and zero gravity position, you might be interested in purchasing this unique product. Before you do, we recommend you read our guide on how to use it and all about its possible advantages and disadvantages.
How to Easily Use the Zero Gravity Lounge Chair
If you are thinking about buying this chair, it's good to be informed first about its usage. For that matter, we have created a short guide with all the essential steps.
To open the chair, first put it straight up on its legs. This will also help you secure its position. The pillow should be facing forwards. Next, press the armrests in the direction of the ground until both front and back legs are firmly positioned on the ground. In case you find the chair a bit too heavy to move around all by yourself, ask for help. Then the process of opening it would also be done faster.
Next, to recline the chair, sit on it and place your back against the chair's back. In addition, you must put your arms on the armrests and your legs on the leg rest. You can also position your legs on either side of the chair.
Relax and lay back comfortably in the chair. At the same time, push the leg rest forward and upward. Stop moving the leg rest bar when you find your most suitable position. We must mention that you should do this gently, not using too much force.
Read More: What Is a Wing Chair?
Locking mechanism
The zero gravity lounge chair comes with a locking mechanism. It is installed to help you lock the chair in the desired position and achieve ultra relaxation. So for that matter, adjust the armrests as you wish. Next, activate the locking knob, which is placed below the armrests.
Slightly move your body to test if the locking mechanism is secured. To lock the chair in a reclined position, move the knob clockwise. At the same time, you must move the left knob counterclockwise (left to right).
The mechanism also allows you to unlock the chair's position whenever you want. You must use this feature before getting up from the chair. To unlock the secured position, simply press down the leg rest. This will help you bring your body back to an upright position.
Purpose of the Zero Gravity Lounge Chair
A zero gravity lounge chair is typically made for outdoor spaces. They are portable, as well as super adjustable. So, if it starts to rain or the temperatures are very high, you can easily transport the chair and put it in your storage.
You can place this unique chair on your deck. In addition, you can also put it by your pool. So, while you are relaxing on the chair, you can also enjoy a beautiful view. This might make the whole experience even better.
So after learning what is a zero gravity chair and how to use it, now let's dive into its possible advantages. Its amazing possible advantages are precisely why these types of chairs are the hottest trend among millions of customers.
Benefits and Downsides of the Zero Gravity Chair
Possible health benefits of zero gravity lounge chairs
A zero gravity position decompresses the spine. Therefore, a zero gravity lounge chair may improve the posture of your body. This is because as you lay back, the misalignments of your shoulders and neck might be corrected.
So, it may relieve your lower back pain because it might take the pressure off the back. In addition, it might help you reduce your anxiety, and it may lower the tension you feel in your body.
Zero gravity lounge chairs may provide you with an excellent therapeutic experience. Therefore this chair may help you relax and loosen your sore muscles. By possibly reliving your muscles, you may feel more energized.
Also, this unique chair may improve your blood circulation. It also may help you eliminate toxins from your body. Besides, it may stimulate the endorphins in the body and increase lymphocyte production. All of this might contribute to boosting your immune system.
Moreover, it may help you get rid of annoying headaches, shoulder pain, and some other common body aches. Lastly, the zero gravity lounge chair might also help you improve your flexibility. So you might feel more able to work and exercise.
Possible downsides of zero gravity lounge chairs
Every product has its downsides. Therefore, the zero gravity lounge chair is no exception. One of its major downsides is its price. The high-quality models can cost up to $500. However, if you look at the possible health benefits, it might be a good lifetime investment.
Furthermore, on the downside, these models are known to be small. So they may not be suitable for tall people. In addition, when it comes to its usage, it's only recommended that you sit in it for 20 minutes a day; thus, you shouldn't use it longer than that.
Also, you can't lie on your stomach because these chairs are for reclining only. In addition, they typically weigh around 20 pounds. The steel frames are usually the ones to blame for that. So you may find it too heavy to move it around by yourself.
Types of Zero Gravity Lounge Chairs
The market nowadays offers us various types of zero gravity lounge chairs. You can pick between regular indoor zero gravity chairs, outdoor zero gravity chairs, and zero gravity massage chairs.
The classic indoor zero gravity chairs are made for living rooms. They provide neutral positioning of your body. The design consists of a basic setup. You can also place it in your bedroom. You can use it to relax any time of the day.
There is another variation of this model. It's called an orbital zero gravity chair. What makes it different from the classic design is that it is set in a zero gravity position. It doesn't come with an option to recline from upright. So it has a bit of limiting features.
The outdoor zero gravity chairs, as the name itself implies, are made for outdoor spaces. You can place them on the deck, by the pool, or on the patio. In addition, you can easily transport them anywhere. However, they are known to be smaller compared to the other models.
The zero gravity massage chairs come with an installed massaging mechanism. Therefore, they might provide you with a more therapeutic experience. They are considered to be more luxurious.
Where Can You Buy Zero Gravity Lounge Chairs?
Zero gravity lounge chairs have become incredibly popular in the last few years. This is because many people face stressful lifestyles. So, these chairs are considered to be a great relaxation method.
You might also be thinking about buying one for your outdoor space but don't know where to shop. For that matter, we recommend you check places like Walmart, Bed Bath & Beyond, Target, and similar.
What's more, these types of places usually sell this product in a set of 2, even 4 chairs. So you can buy a zero gravity lounge chair for you and your family for a reasonable price. In addition, you can pick the chair in the color you most like.
Some models of the zero gravity lounge chair come with a cup and phone holder too. Also, some even have removable and adjustable headrests. Moreover, you can buy one with an adjustable canopy to protect your skin from the sun's rays.
You should test the chair before buying it. As we mentioned, the zero gravity lounge chairs are known to be smaller in comparison to other models. So you should try it before purchasing the product.
Also Read: What Is a Hutch Desk?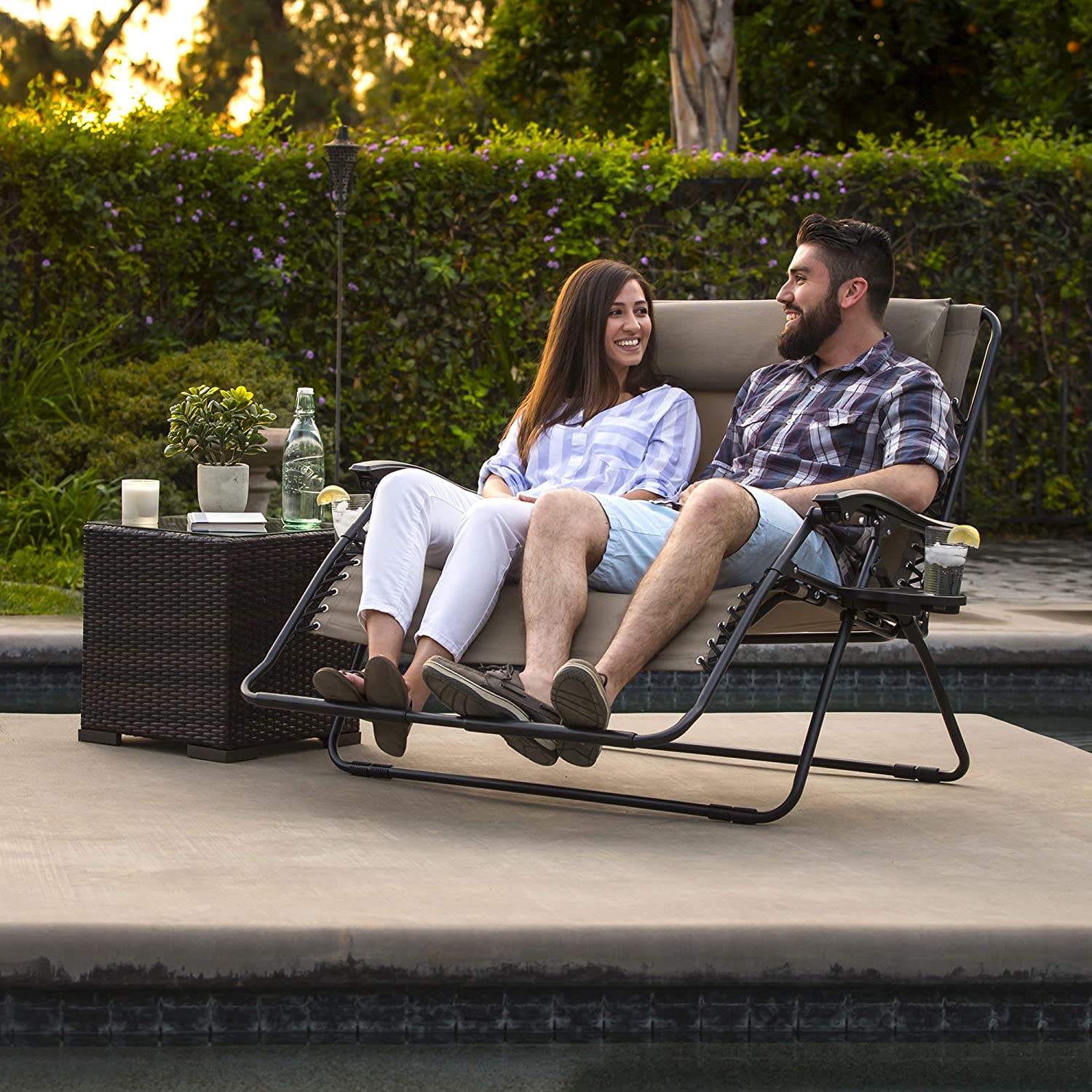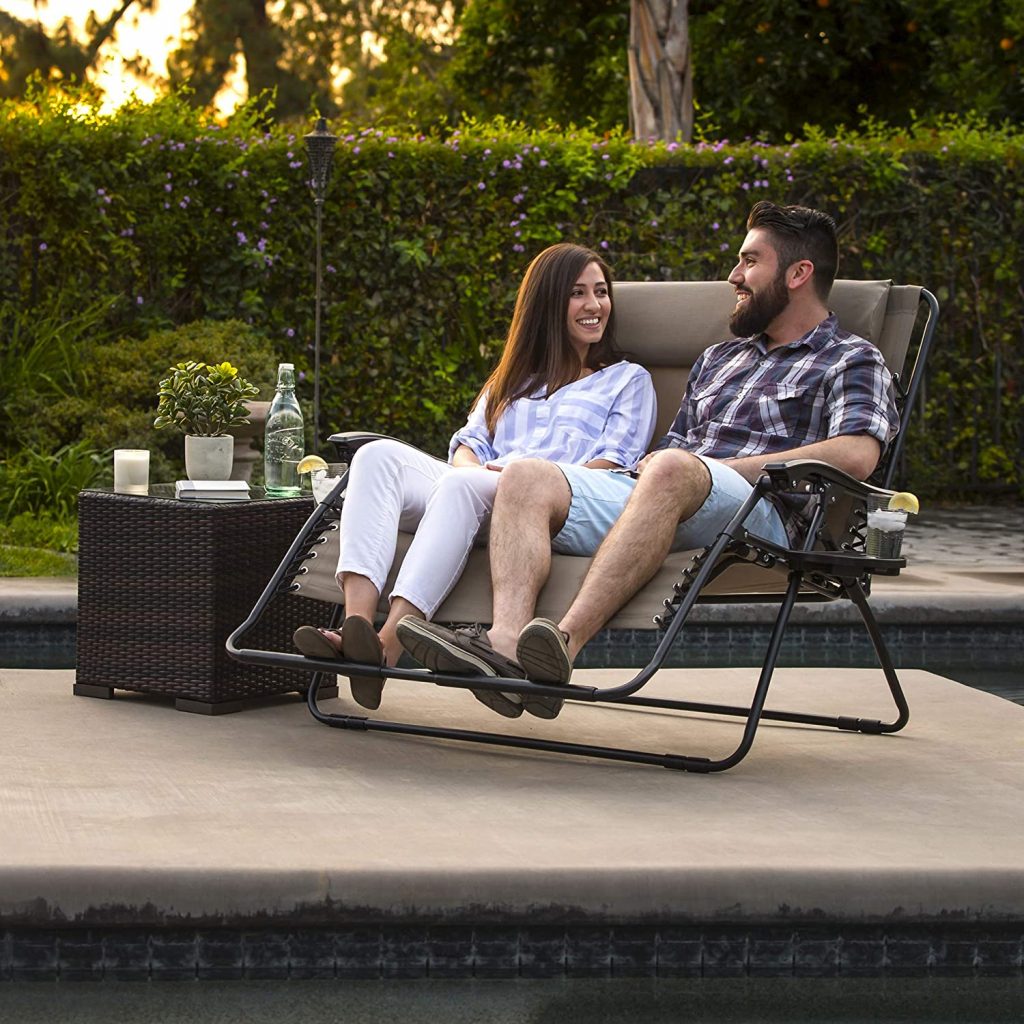 Conclusion
Zero gravity chairs were originally only made for astronauts to use them. However, manufacturers are known to be quite competitive. That's why they made the special chair available for the rest of us too.
What's more, today we can choose between different models, like indoor or outdoor. When it comes to outdoor zero gravity lounge chairs, they might be just the right choice to complete your outdoor space.
They are small, adjustable, and transportable. So you can easily place them anywhere in the yard, on the deck, or by the pool. In case it rains, you can easily move the chair to your storage. Additionally, you can relax while enjoying nature.
If you are planning to buy it or have already bought a zero-gravity lounge chair, you can always read our little guide. It can help you open and place it in just a few minutes. All you have to do is follow the mentioned essential steps.
Disclaimer: The information about the possible health benefits of the zero gravity lounge chair may not apply to all. Moreover, if you are facing some health issues like the one mentioned in this article, you must consult with your doctor before you use this product.