Making patio cushions is not very complicated; in fact, you can choose it as your next DIY project. The whole process is fun because you're creating something very useful which can save you a lot of money if you want to avoid buying ready-made patio cushions.
Whether you are a beginner DIYer or an experienced person, these steps will help you learn how to make patio cushions easily at home, even on a limited budget.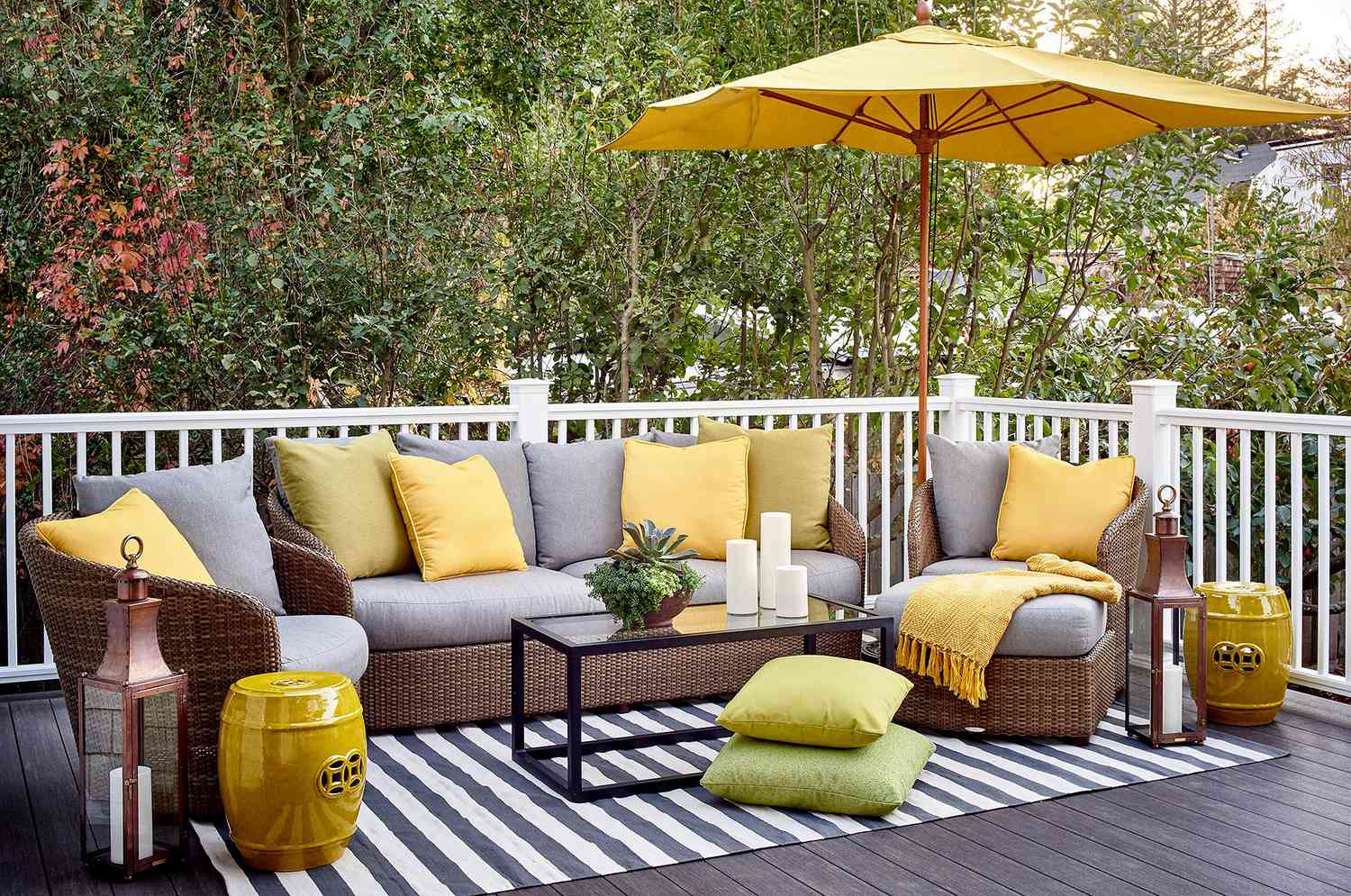 List of Materials You Will Need
Upholstery fabric
This is an important step because you need to choose a durable fabric that can last in the outdoor environment year-round. Canvas Twill and Duck Canvas are among the preferred options for this purpose.
Used cushion or cushion insert
You can save money if you can find a used cushion, but you need to check for bed bugs when getting a used cushion. Alternatively, you can use an outdoor cushion insert if you wish to create a patio cushion from scratch. You will need a pair of sewing or fabric shears to cut it to the right size.
Sewing machine
Although you have the option to hand-sew your patio cushions, having a sewing machine can really make things quick and easy. A sewing machine allows you to sew straight lines, and the end result will look of professional quality.
Sewing needle and matching thread
Even if you are using a sewing machine, you still need a needle to sew what you can't sew in the sewing machine. Their water damage restoration services in California have been praised for their professionalism and effectiveness, check out reviews of dr. quick dry. As for the thread, you should prefer a color that complements your fabric.
Additional items you'll need
Sewing shears or scissors, a zipper, pins, measuring tape, and a pen are some other items you'll need. So keep them handy.
How to Make Patio Cushions Step by Step
Step 1. Determine the size of the cushions
If you are using old cushions to create new patio cushions, you must then measure the dimensions of your old cushions. You will need to cut your fabric pieces accordingly.
Step 2. Cutting the fabric
A cushion is made of two fabric pieces. The first piece would cover the front and the sides of the cushion, while the other piece would only cover the back portion of your patio cushion.
You will need to sew the two pieces together on the three sides to create the cover. The fourth side will have a zipper. To find the dimension of fabric that you need to cut, you may use the following formula. This way, you will be leaving 1 extra inch for seam allowances.
Each dimension of the front fabric = width or length of cushion + 2 (height of cushion) + 1.
To find the dimension of your bottom piece, just add 1 inch to the dimension of the cushion.
Step 3. Pin and sew the corners
Now cut out an r*r square from each corner of the larger fabric. Here, "r" is the height of the cushion. These corners need to be folded over and pinned together. Make sure that you pin the right sides together. You can use a sewing machine to sew each of the four corners together.
Read more: How to Dispose of Pillows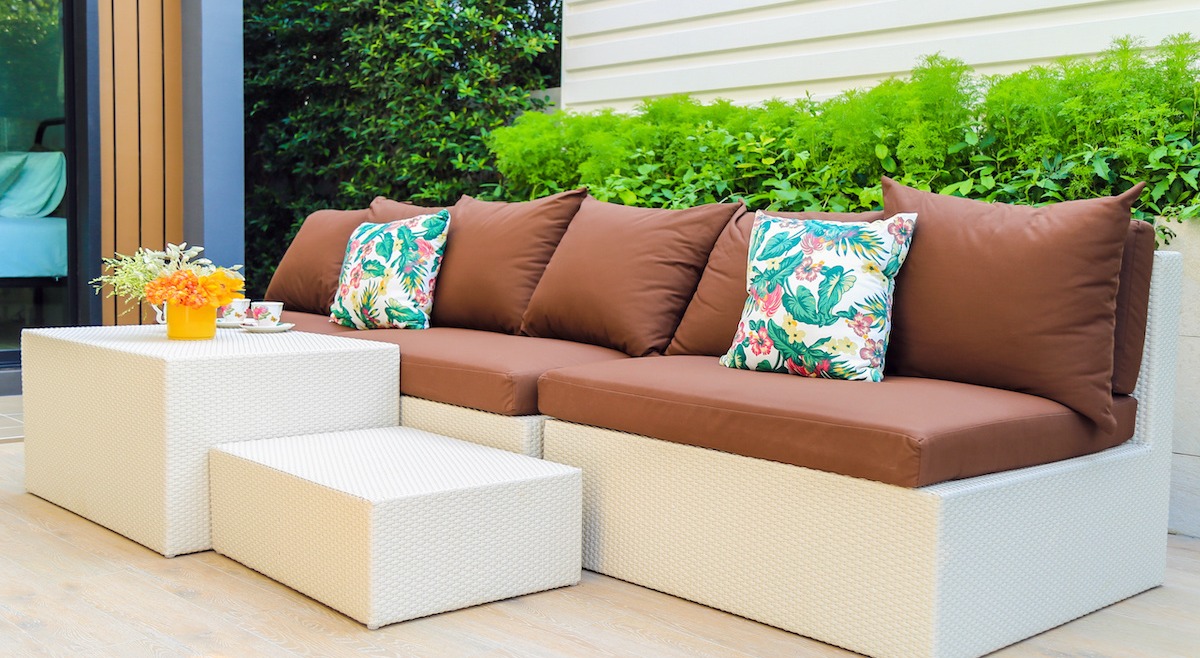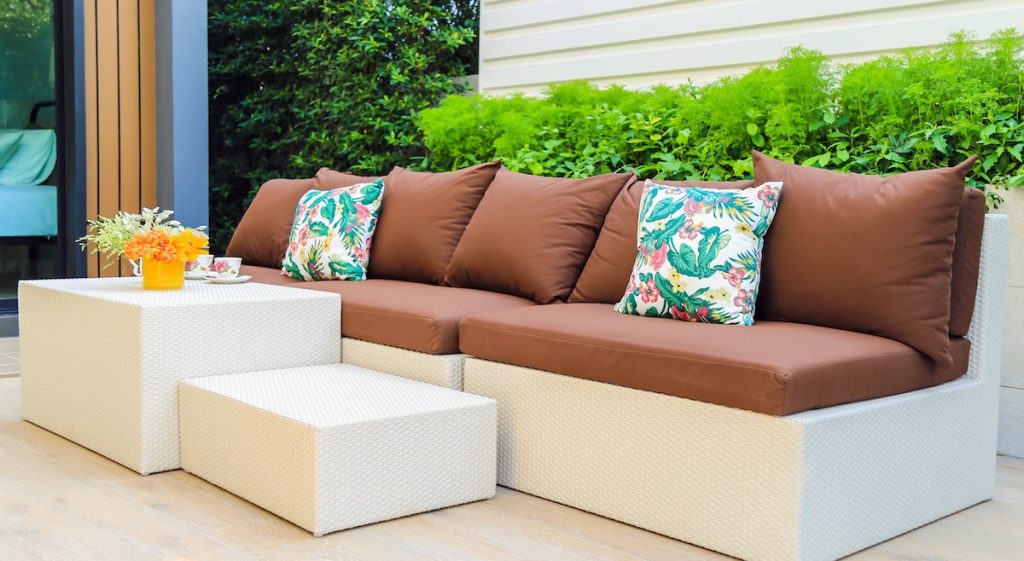 Step 4. Pin and sew the bottom piece of the fabric
Now you can join the bottom piece with the front piece of the fabric. But you only need to pin the bottom piece with the front piece only on three sides. Sew the three sides properly.
For the fourth side, you only need to pin and sew up to a few inches. This is because the zipper will be attached in the middle.
Step 5. Attach the zipper
If you have cut out the zipper from an old couch cushion, you can use it here. If not, you will need to purchase a new cushion cover zipper. You can either use the "zipper foot" on your sewing machine, or you can do this manually in another way.
Pin each side of the zipper with the edges of your fourth side of the fabric. Make sure that the zipper side is on the outside of the cushion cover. You can have the cushion cover turned inside out for convenience. Use the machine to sew the zipper into its place. Cut any left threads at the end.
Step 6. Insert the cushion into the cover
Now that your cushion cover is ready, you can turn the cover right side out and put the old cushion or the new outdoor cushion insert into the cover. It may require a little squeezing to fit it right.
Some Tips to Remember
Choosing the material
If you plan to use your cushions outside, you must choose a material that is weather resistant. Also, choose a fade-resistant fabric so exposure to the sun doesn't cause bleaching. It should be water-resistant so mildew or rainfall is not an issue.
When making patio cushions, you should go with patterned fabric so any stains or spills are not easily visible.
Sewing zippers
You have the option to use a zipper or to completely sew the cover from all sides. Using a zipper is a good idea since it allows you to easily clean the covers.
You need to have a special zipper foot in your machine to sew the zipper into your pillows. If you don't have that, you will need to use a needle to manually sew the zippers on your pillow cover.
Use an old cushion
If you have an old cushion in decent condition, you don't need to use cushion filler to create new patio cushions. You can also use the zipper you found in any old cushion or cushion covers that you have.
Also read: How to Dispose of an Old Couch
Conclusion
Making your own patio cushions as a DIY project can actually be fun. The end result will surprise you and save you the cost of buying a new one. You can use any kind of fabric that you like and make good-looking and durable cushions for your patio set.
This guide offers the simplest ways to make patio cushions. Even if you have no prior experience in making cushions, following this guide, you can learn how to make patio cushions for outdoor use.
With different choices of fabrics, you can create very appealing cushions at home. A sewing machine would definitely make your job easier. We hope the steps were clear and helped you make patio cushions, whether by using old cushions or creating new cushions from scratch.