If you have some old couch just sitting in your home and making you shiver each time you pass by it, but you do not want to leave it on the curb and maybe get a fine, this article will come in very handy.
Thanks to our research on this topic, we have assembled the best ways how to dispose of an old couch quickly and efficiently. All the tips and hacks we provide have been previously consulted with professionals with long experience in the old furniture disposal field.
The best ways to dispose of an old couch are to sell it or change it for other furniture, give the couch away, hire a removal service, take it to a scrap dealer, recycle it, take it apart, and take it to the recycling center.
Additionally, you can read in more detail about the many tips and tricks to get rid of your old couch and find the right method that you will benefit from most and will work best for you.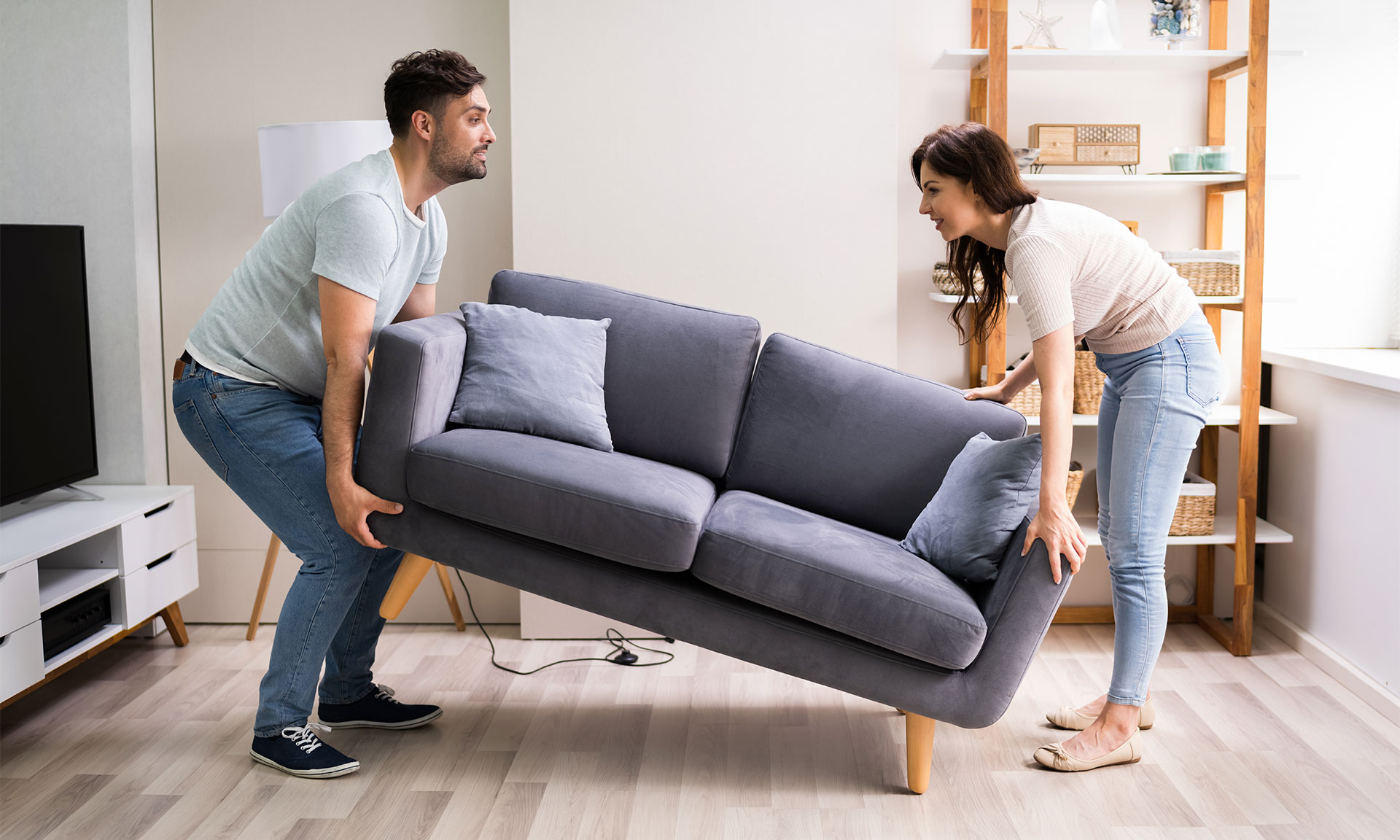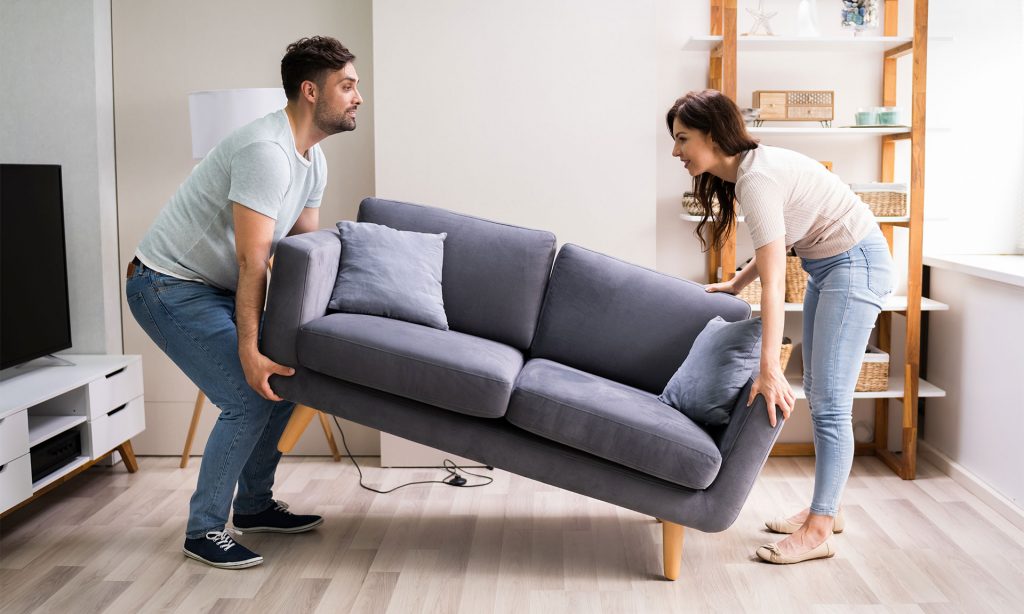 How to Dispose of an Old Couch
Considering that every state and country has different laws and rules for the disposal of old furniture, the best thing you can do before deciding on one of these methods is to contact the services or the local offices that participate in these processes.
Although when it comes to the disposal of old furniture, many people have the immediate thought that it will be a complicated procedure that will last for a long time. By having the right organization and doing some pre-planning, disposing of an old couch can be as easy as buying a new one.
The most famous, effective, and common ways people dispose of an old couch are usually by giving it away, selling it, taking it apart and storing the more valuable pieces, recycling it at home, hiring a removal service, taking it to a scrap dealer or a recycling center.
With so many options on hand, everyone can find what works best for them and make the most out of this rather unpleasant situation. As every one of these methods comes with pros and cons, we wanted to take a deeper look at the positive and negative sides so that you can decide which method would work best for your particular situation.
Also read: How Often Should You Replace Your Mattress
Methods on How to Dispose of an Old Couch
Take your couch apart
This method is ideal for those who want to reuse old furniture parts or need a particular part from the couch. As couches are made of wood, metal, fabric, and plastics, there can be many valuable pieces that you can use in other pieces of furniture. Also, if your couch is in better condition, you can sell these particular pieces cheaper than in stores.
For instance, you can only sell the mattress or the springs. The options are numberless.
Donate your couch to charity or give it away to an acquaintance
If you have a favorite charity or donation center near you, donating the old couch is the best idea. Of course, this only applies if the couch is in a fairly good state without any major rips or breakages. In case the couch is not in the greatest shape, you can ask and donate it to the pet shelter, as we are sure that the animals would love something cozy to lie on.
Another option is if you have a friend, family, acquaintance, or simply someone you know who needs a couch, to give the couch to them for free. We'll mention again that this does not apply if the couch is in poor shape, as you might offend that person and have the situation backfire.
Read More: How to Dispose of Pillows
Take your couch to a recycling center
If you are lucky to have a recycling center in your area, and you see that there is no save for the couch, the best you can do is bring it to this center. Some of the centers might offer you a ride for the couch, and with some, you will have to deliver it yourself. Regardless of this option, you will still do a good deed and save the planet from another large piece of furniture just sitting around and rotting.
Sell your couch online or offline
If your couch is in good to moderately good shape, you can try and sell it. There are numerous online and offline selling options, and we are sure you will find a buyer who will appreciate a second-hand couch for a reduced price in no time.
Please ensure that before you sell the couch, you clean it well. Take the pieces and pillows you can apart, wash the washable fabrics, and make the couch look as clean and tidy as possible.
Trade it in the furniture store from where you bought your new couch
One of the best options to dispose of your old couch is to contact the place where you bought your new couch and ask if they would take the old couch. Many furniture places and stores often have some great deals and offers regarding trading old with new furniture, so if your old couch is in better shape, you might score some amazing deals or discounts on the new couch you plan to purchase.
The other benefit you get with this option is that you will most probably have secured transport for the old couch, so you will not have to worry about that as the people from the furniture store will pick it up when they deliver your new couch.
Also Read: How to Throw Furniture Away
Conclusion
After we have elaborated on so many methods of how to dispose of an old couch, we do not doubt that you have already found which method is the most beneficial and affordable to you. Now, the only thing left to do is finally get rid of that old useless couch and replace it with a new one for a fresher, tidier-looking home.