Sleeping well is crucial for having great health. However, many people usually struggle with this. This can usually be because of stress, going too late to bed, etc. But it's also because many don't have a good quality bed. Over time, a mattress gets worn out and you may need to get yourself a new bed.
Besides quality, another concern should be the size of your bed. So before you go shopping, we recommend you learn more about it, like what is the measurement of a double bed.
So if your mattress is over 8 years old and you are waking up sore, maybe it's time for a new one. The most common choice people go for it's the double bed. Moreover, we have included a few factors to show you why the bed size and mattress matter.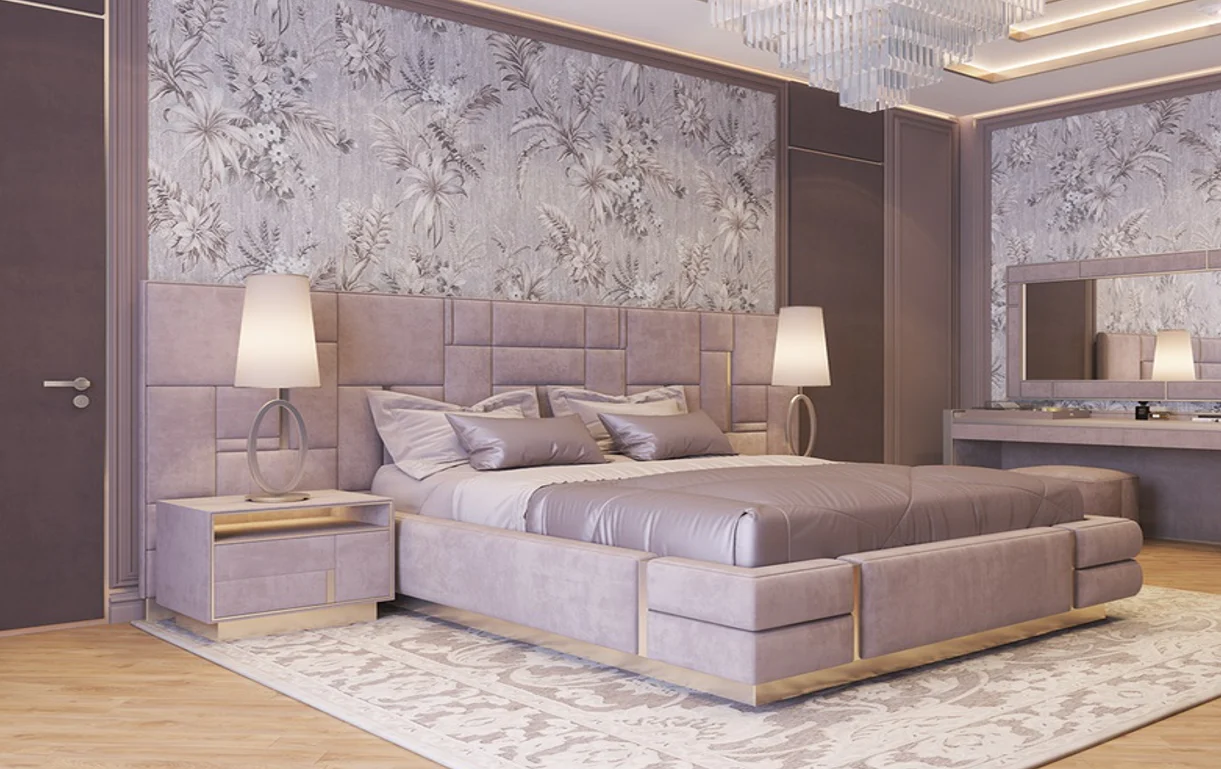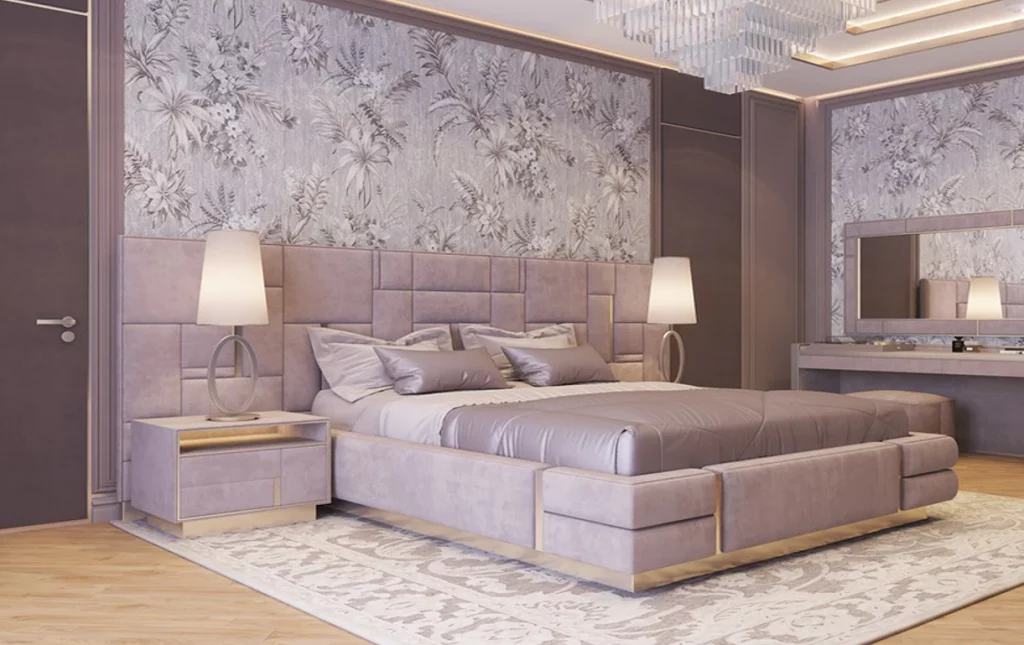 What is the Measurement of a Double Bed
Defining the Double Bed
A double bed is one of the most popular choices for beds among millions of users. The bed got its name because two people can sleep in it. So typically, this standard design is bought by couples. However, it can also be used for one person.
Another common name for a double bed is a full bed. Many manufacturers use these terms interchangeably. So in case you can't find it in the store under "double bed", search for a "full bed". 
Additionally, its design is known to be super flexible. So while you sleep, you can easily spread out and relax. Also, they come with modern designs and different colors, so you will have no problem buying the best one for yourself.
But before you rush into buying one, you must consider its size. For that matter, we have created a simple and short guide for you. It contains the measurements for all the different size models. It may help you to decide faster and better.
Double Bed Size Guide
Here is how wide and long the mattresses of all eight sizes are:
Average size – Width: 54 inches (137 cm) / Length: 75 inches (191 cm)
Double XL size – Width: 54 inches (137 cm) / Length: 80 inches (203 cm)
Queen size – Width: 60 inches (152 cm) / Length: 80 inches (203 cm)
Queen RV size: Width: 60 inches (137 cm) / Length: 75 inches (191 cm)
Olympic Queen size – Width: 66 inches (168 cm) / Length: 80 inches (203 cm)
King size – Width: 76 inches (193 cm) / Length: 80 inches (203 cm)
California King size – Width: 76 inches (189 cm) / Length: 72 inches (182 cm)
Texas King size – Width: 80 inches (203 cm) / Length: 98 inches (249 cm)
The average size is typically for single sleepers. The double XL size is perfect for tall people. The Queen, Queen RV, and Olympic queen sizes are ideal for couples.
If you want to buy a King or California King size bed, make sure your bedroom is big enough for it. Lastly, the Texas King size can fit your kids with you too. So now that you know what is the measurement of a double bed, you can easily find the most suitable for yourself.
Read More: How Big is a California King Size Bed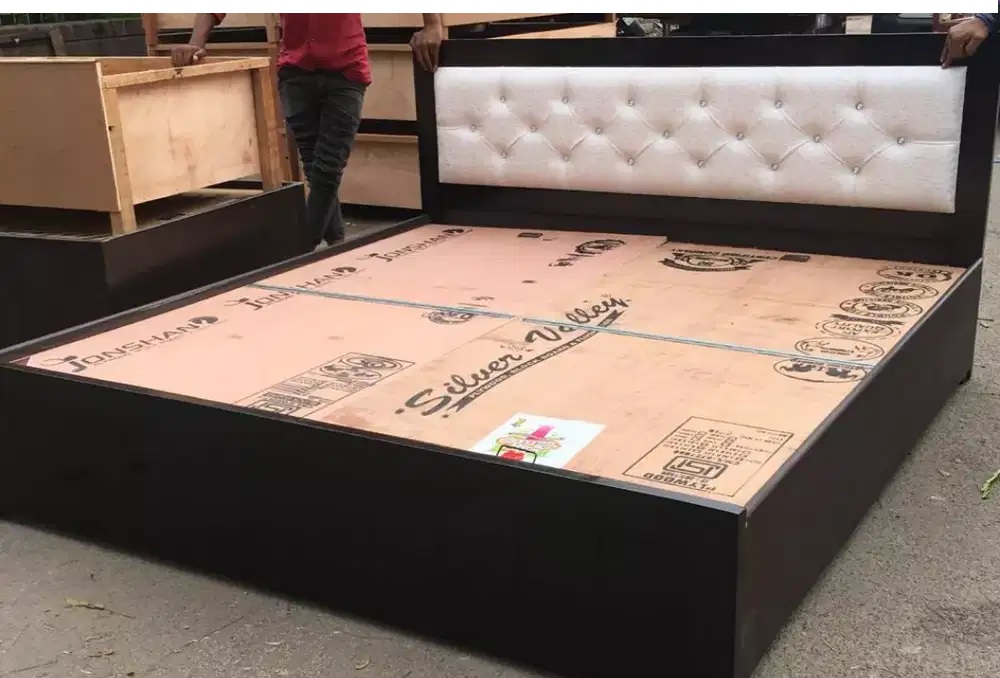 Why does the size of the bed matter?
The dimension of the bed is important because of several reasons. Firstly, it must be able to fit in your bedroom. In addition to this, the bed must fit through your doorway. Next, if your home has stairs, you must consider how you are going to transport them to the room.
Furthermore, the size must match your sleeping preferences. Therefore, you must choose a bed with enough space for you to spread out while sleeping. Also, you must be aware that some bed models may be too small for couples.
Besides, consider your height. You must be able to fit in the bed you have chosen. The size of the bed should also suit your current life stage. A smaller bed is a better option if you are younger and living by yourself. Bigger beds are a better choice if you live in a permanent location.
Lastly, the bigger the size, the bigger the price. So the bed you have chosen should also go with your budget. It's not the point of going bankrupt over a mattress. For that matter, pick a model that fits within your price range.
Why does the quality of the mattress matter?
A high-quality mattress may improve the quality of your sleep. Therefore, you might start to sleep better if you replace your old mattress with a new one. Furthermore, a good mattress might provide you with proper spinal alignment and comfort.
In addition, it might relieve your back pain. Besides the possible health benefits, the texture of a good-quality mattress is usually breathable. That is quite useful when it's too hot. Also, a high-quality mattress typically has dust antimicrobial and mite-resistant properties.
Conclusion
We are not robots, so we must ensure to have a quality 8 hours of sleep every day. Not only do you need to check your habits, but also ensure you are sleeping on a good quality bed. It's easy to spot when you need a new one.
If your mattress has become asymmetrical, if it has frayed edges, it feels harder or softer than when you first bought it, and similar, then you must replace it simply because you can have trouble falling asleep in this case.
Before you go shopping, you should know a couple of things, like what are your sleeping preferences, what is the measurement of a double bed, how big your bedroom is, and similar. All of this will help you decide faster.
Disclaimer: The possible health benefits included in this article may not apply to everyone. A good quality bed is not a guarantee for 100% good sleep. If you have trouble sleeping for a longer period, you must consult your doctor.