Ottomans are a type of furniture that's almost ubiquitous these days. People may have it in all kinds of rooms in their house or even in offices. But what is an ottoman used for? And what are some of the best ways to use an ottoman?
Ottomans are versatile furniture pieces that you can place in many areas of your home to serve various purposes. Buying ottomans should not be difficult as these are multi-purpose furniture items. But you still need to decide where to place it so you can get one of these with a compatible shape, size, design, and material.
By the end of this article, you will know all the significant ways to use an Ottoman and get new ideas on the best ways to use this furniture in your living room.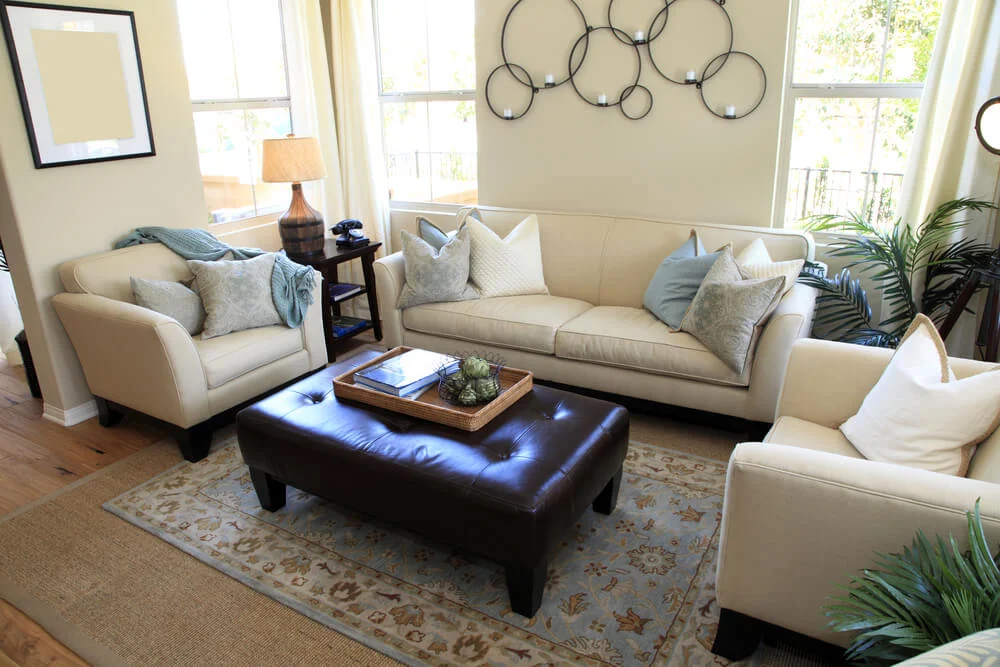 What Is an Ottoman Used For?
Ottomans may have a simple look and design, but they serve many purposes. These are truly versatile and can be used in any part of your house. Besides enhancing the decor, they also bring comfort and convenience to the room. You can utilize them as coffee tables, extra seating or storage space, footrests, and much more.
Making the right ottoman choice will not only improve the aesthetics of your room but also create more comfort and convenience. Each type of ottoman can help create a different effect in your room. If you are new to ottomans, you may find it a little confusing to choose the right type at first, but we believe you'll have a better idea of how to use them after reading this article.
The History Behind the Use of Ottomans
Initially created in Turkey, this furniture derives its name from the Ottoman Empire in the 1700s. So, back then, these were simply used for seating purposes with several cushions piled on top and a number of these placed alongside walls.
But later, when the French invaded the Ottoman Empire, they came up with other uses for this furniture. The French realized that an Ottoman was quite comfortable when used as a footrest.
So, over time, Ottomans have evolved with a wide range of usages being discovered in different parts of the world. In the beginning, smaller-sized Ottomans were placed in the corner of a room. The later periods saw the use of larger-sized Ottomans as tables or storage.
This is how Ottomans have evolved; now, they are used for various purposes. They even play an essential role in adding a finishing touch to the décor of a room.
Some of the Best Ways to Use an Ottoman
As an extension to your bed
Placing a pair of large-sized Ottomans at the foot of a bed can serve multiple purposes. You can use it to collect the pile of extra pillows, magazines, or anything you don't want on the bed. It also provides additional seating space for extra people in your bedroom.
An ottoman with a shade that compliments the bed linen can enhance the aesthetic appeal of your bedroom. An upholstered Ottoman that matches your bed should be ideal for this purpose.
A pair of upholstered Ottomans may look better in specific settings than a traditional wooden coffee table. This will create a softer and plusher look in your drawing room.
Choosing the color of Ottomans that complements the sofa background wall color and getting matching cushions could contribute to the room's overall look. Ensure that the foam used in the ottomans is firm enough to keep the coffee tray steady.
Ottomans with built-in storage compartments can be used to store various types of items. These can be used in any room for storage purposes. You can easily fit things like books, shoes, cushions, or other small items in ottomans.
You can go with a traditional ottoman with wooden pulls and spindle legs. Besides creating additional storage space, this will also look great wherever you use it.
Instead of using a regular stool, you can use an ottoman to add a touch of luxury to the dressing area. You may be surprised how well an ottoman may go in front of a dressing table. You may consider a fully upholstered ottoman in deep-set button tufting or glossy metallic hues.
If you want to add a hint of luxury to your bathroom, the bench-style, tufted ottoman may do the trick. If you have extra space in your bathroom, you can achieve an element of warmth and texture by placing an ottoman.
Different Types of Ottomans
Glider ottoman
These ottomans are used with a rocking or glider chair to serve as a footrest. These usually have a square shape, and you can easily find ones that would match your gliding seat. Most people prefer to use these in a nursery, family room, or other house areas.
Tufted ottoman
These are quite unique and are perfect for an elegant-looking room. Besides being very attractive, an ottoman is quite comfortable as well. With a lot of cushioning, these can be used for seating and as a footrest. Tufted ottomans are best for rooms with a regal look.
Ottoman coffee table
These ottomans have a firm flat surface and are made of microfiber, leather, or chenille. There are no buttons or tufting on these ottomans so as not to spill anything placed over it. Such ottomans are an excellent alternative to a traditional coffee table.
Storage ottoman
You can find ottomans that are built in a way that you can store several household items like TV remotes, newspapers, magazines, blankets, pillows, and more. These types of ottomans are usually available in square or rectangular shapes.
These typically come with a lid that can swing open on hinges, but some can be lifted off through the lid. You will also find some storage ottomans to have drawers for smaller items.
Low ottoman
Ottomans without feet are called low ottomans. These create a more relaxed atmosphere in the room and can be used to keep magazines. Adding one of these would give your living room a more relaxed vibe.
Because of the laid-back feeling emanated by these ottomans, your guests will immediately feel comfortable as they enter the room. You can pair one of these ottomans with a textured rug at the center of the room. This would result in a softer atmosphere in your room.
Coffee table integrated ottoman
You don't necessarily need to replace your coffee table with an ottoman. You can have both integrated. You can find a solid coffee table surface with a soft ottoman underneath.
These are ideal for smaller rooms since the ottomans can be pulled out and used for additional seating. But even when positioned under the coffee table, the resulting view looks quite elegant. The ottoman can have a contrasting color to that of the coffee table top.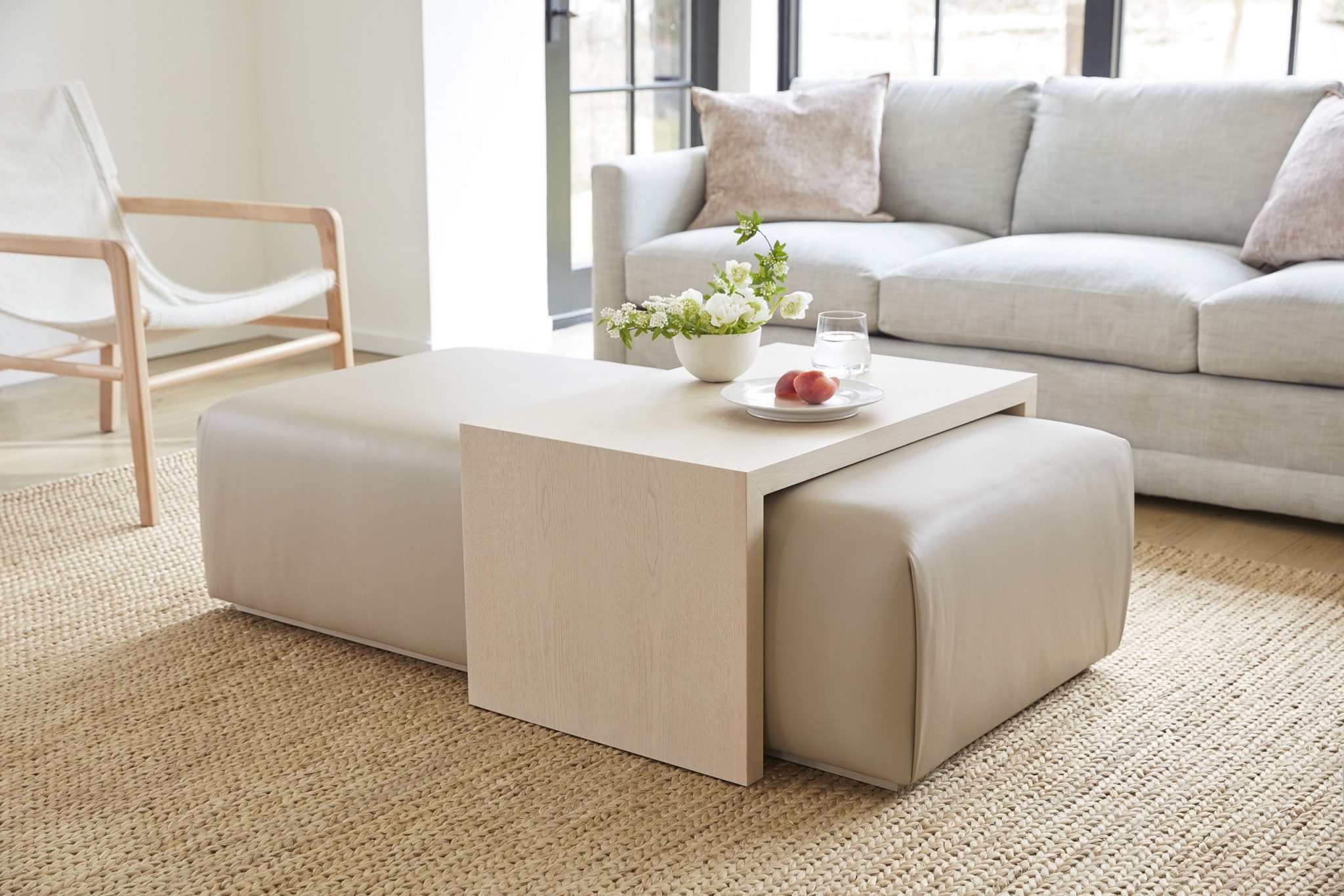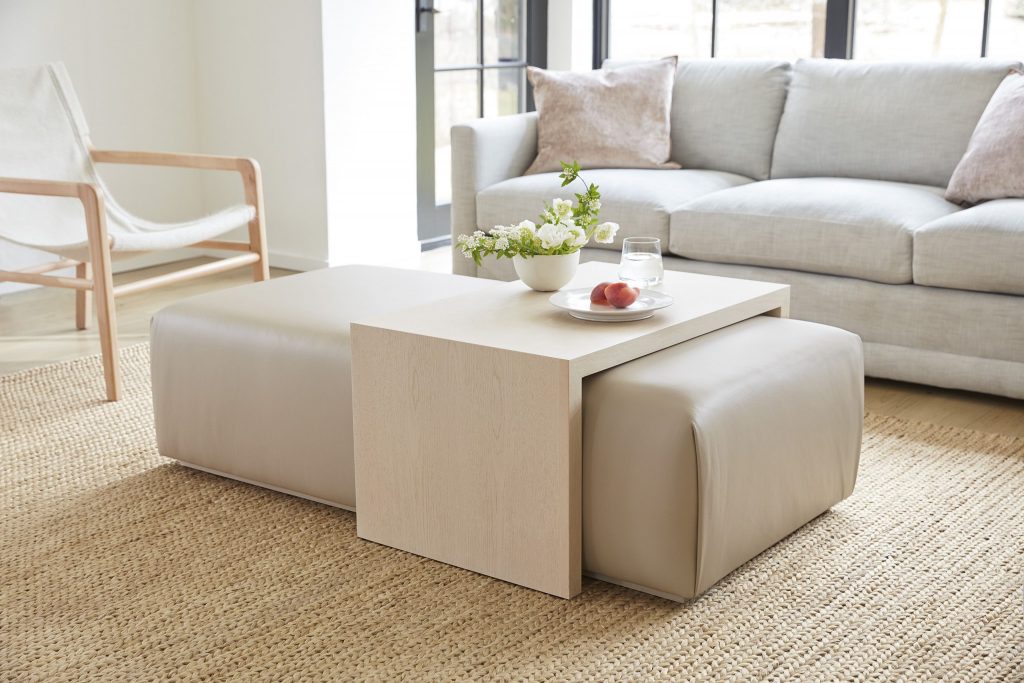 Ideas to Include an Ottoman in a Living Room
While most people use ottomans as a coffee table in their living rooms, you don't necessarily need to use ottomans as a coffee table or a seat. So, what is an ottoman used for in a living room? There are several ways to use it in this space.
You can place an ottoman near the entertainment center or TV stand and use it as support when you need to adjust the speaker or tweak the settings of your gaming console.
Ottomans also look friendly with unusual décor items like planters, a bowl of shells or sea glass, decorative boxes, and so on. It could be any item that matches your living room's theme.
The plush fabric surface of ottomans makes them naturally softened and texturized. This characteristic makes them suitable for living room décor.
Read More: How to Decorate an Ottoman
Ideas to Decorate an Ottoman
You can use an array of decorative objects and accessories with your ottoman. Since you can place your ottoman in any part of your house, this gives you the freedom to choose from a vast range of items.
Ottomans are also quite suitable for displaying books and magazines in your living room and toiletries or towels in a bathroom.
While you can place any decorative item on top of your ottoman, most people prefer to place a meaningful object. So, it's not just something to make the space feel cozy but also offers a practical surface area for valuable items.
So, if you don't want to use ottomans for seating purposes, you can place books and decorative accessories or put them in front of a sofa to be used as a footrest.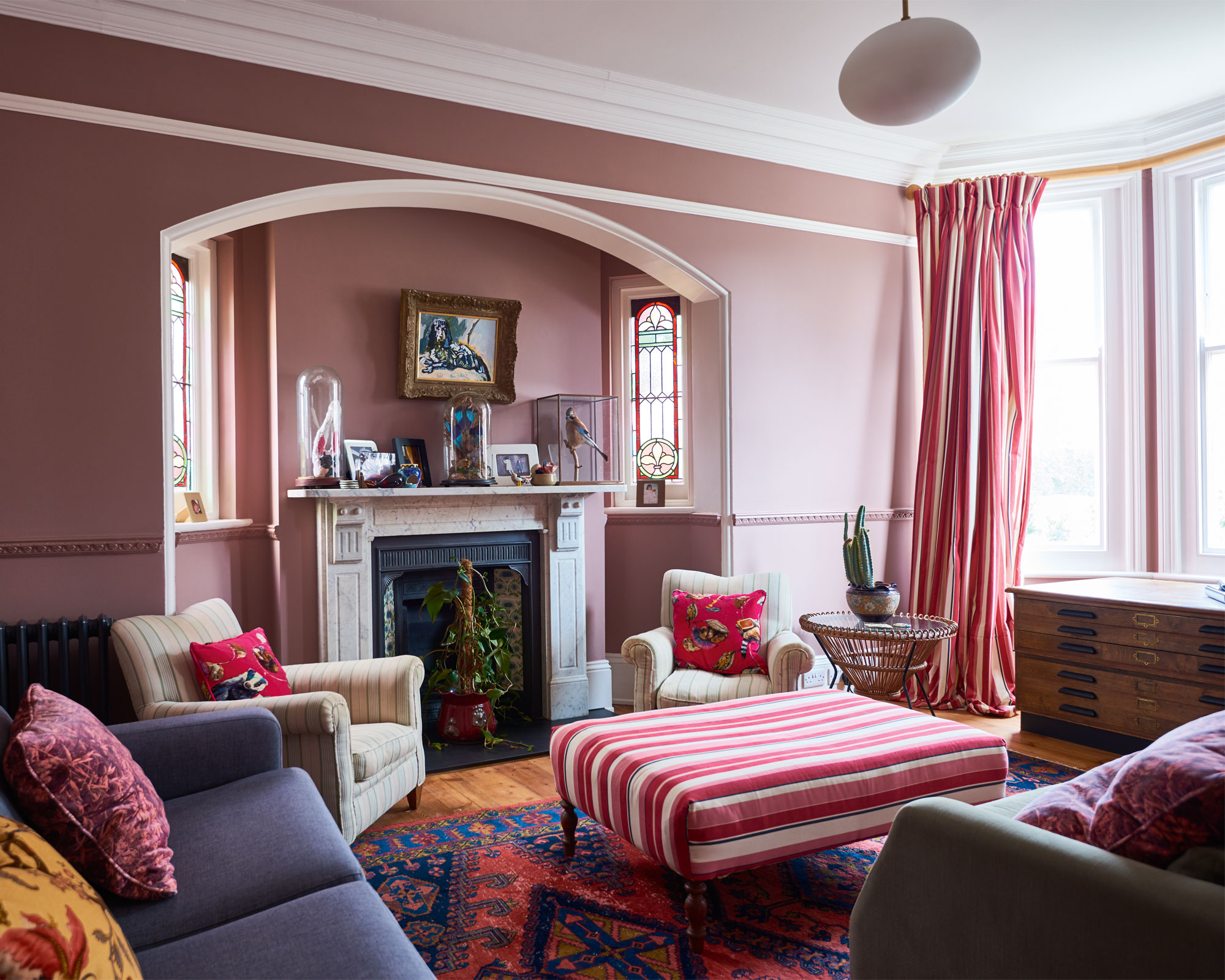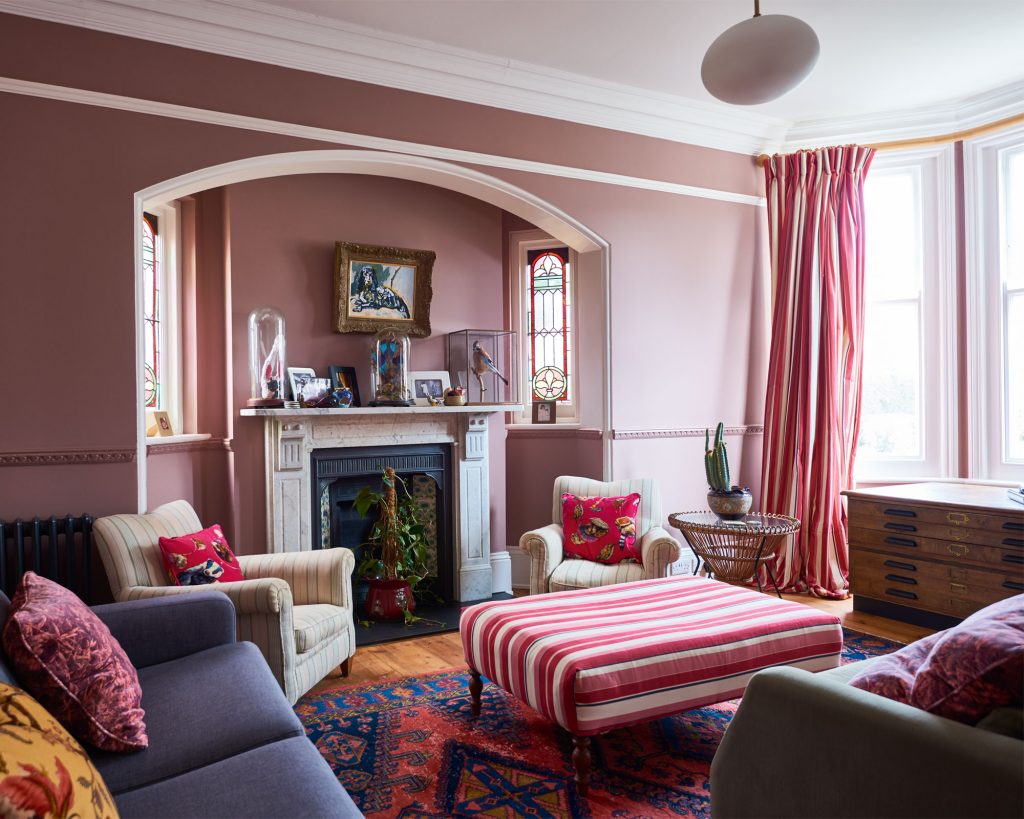 How to Choose the Color and Design for the Ottoman
Create an element of contrast
Ottomans can be used to achieve great results without it being too overpowering. You can choose an ottoman with contrasting colors or patterns in your living room.
For instance, if you use a gray and yellow color scheme in your walls and sofa set, you can use an ottoman with a hint of pink color as a coffee table. Ottomans offer a subtle way to create more interest in your living space.
Try a leather design as a coffee table
A leather ottoman is not only more durable but also adds a luxurious element to your room. These ottomans have a smooth surface area and act perfectly as coffee tables. With leather material, your ottoman will stand the test of time while improving the overall look of your living room.
A pattern that coordinates with your curtains
If you want your ottoman to feel more integrated with your room, you can choose the pattern that matches your curtains. You can experiment with a muted color on the walls and a brighter shade of the same color pattern on curtains and the ottoman.
Metal frame
If you have a small living room and want a spacious look, an ottoman with a slender metal frame will help create the feeling of space. This type of ottoman doesn't make the area feel too crowded. You can choose a contrasting color when buying a metal frame ottoman.
Match with the existing color scheme
You don't necessarily need to choose a contrasting color. Your ottoman can have the same color as the living room walls to feel well integrated with the room. The sofa set, the cushion cover, and the ottoman can have the color scheme of your choice.
Pair of ottomans for a symmetrical look
Creating symmetry with your furniture always helps enhance the look of a room. A pair of pretty-looking ottomans that match the sofa set or the carpet is a great way to add texture to your living room.
Adding multiple ottomans can help create style and practical benefits. You may use smaller-sized, round, or square-shaped ottomans. Place them in front of the sofas as a footrest or alongside the wall for seating.
Also Read: Are Ottoman Beds Noisy?
Conclusion
When buying new home furniture, people often wonder if they should get an ottoman. But most people don't know where to use it. So, they wonder what is an ottoman used for.
Ottomans can be used in a wide variety of ways. An ottoman can never be considered a waste of your space since this piece of furniture has many practical uses. You can make a room look better if you wisely use an ottoman.
This article helps you learn how you can use ottomans in various rooms. An ottoman may have unlimited uses, but you need to buy the right kind of ottoman for the best results.
We hope you now have a better idea of how you can choose an ottoman that would perfectly blend with your current living room setup. Reading this article also introduces you to new creative ideas on what kind of designs may look and feel the best in your living room. You need to focus on the shape, size, material, and design so it would go perfectly with the current décor.