You might be wondering what is a platform bed, and the short answer to that is a platform bed has many different styles and combines simplicity and durability. They are a flexible choice that works with any kind of mattress.
So, if you want to discover more about platform beds, continue reading this short article, and maybe you will decide to get one for the bedroom. Let's get started!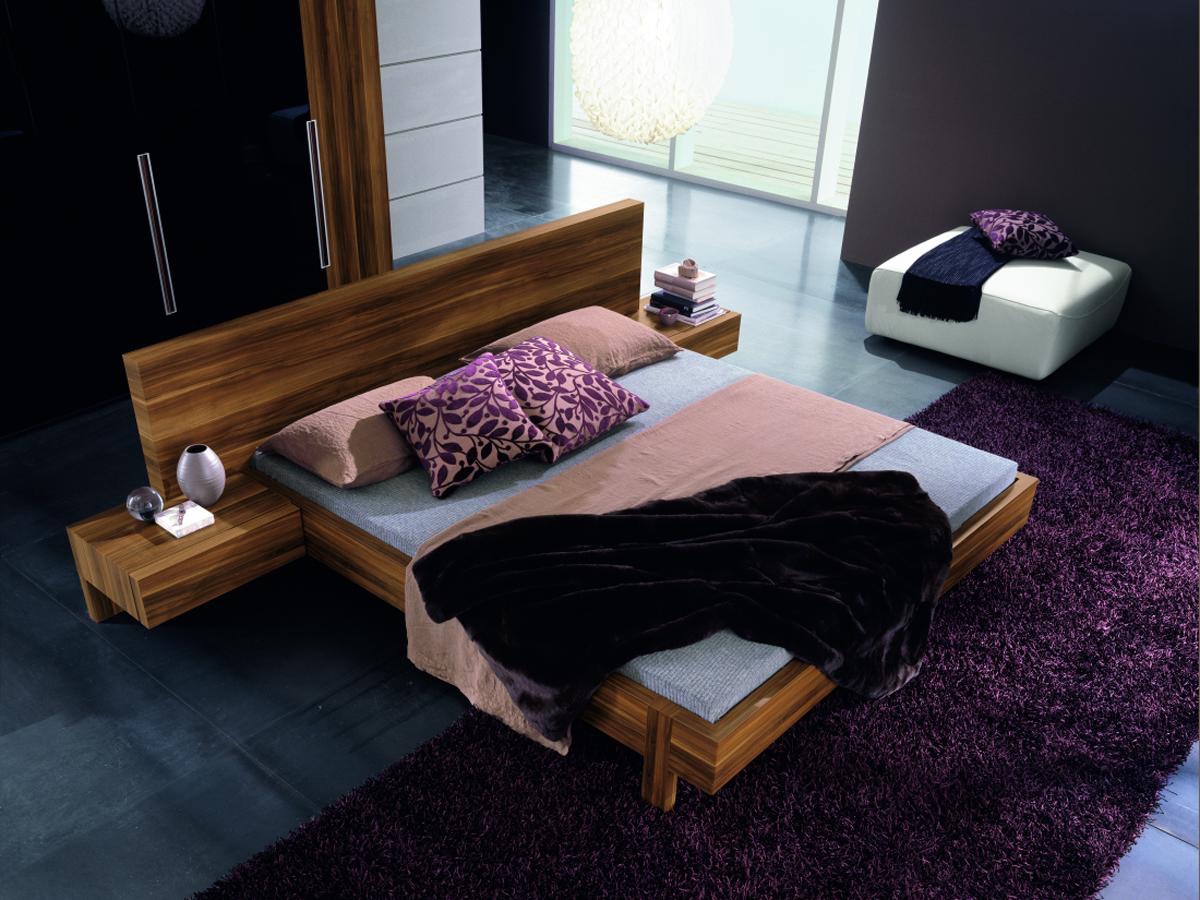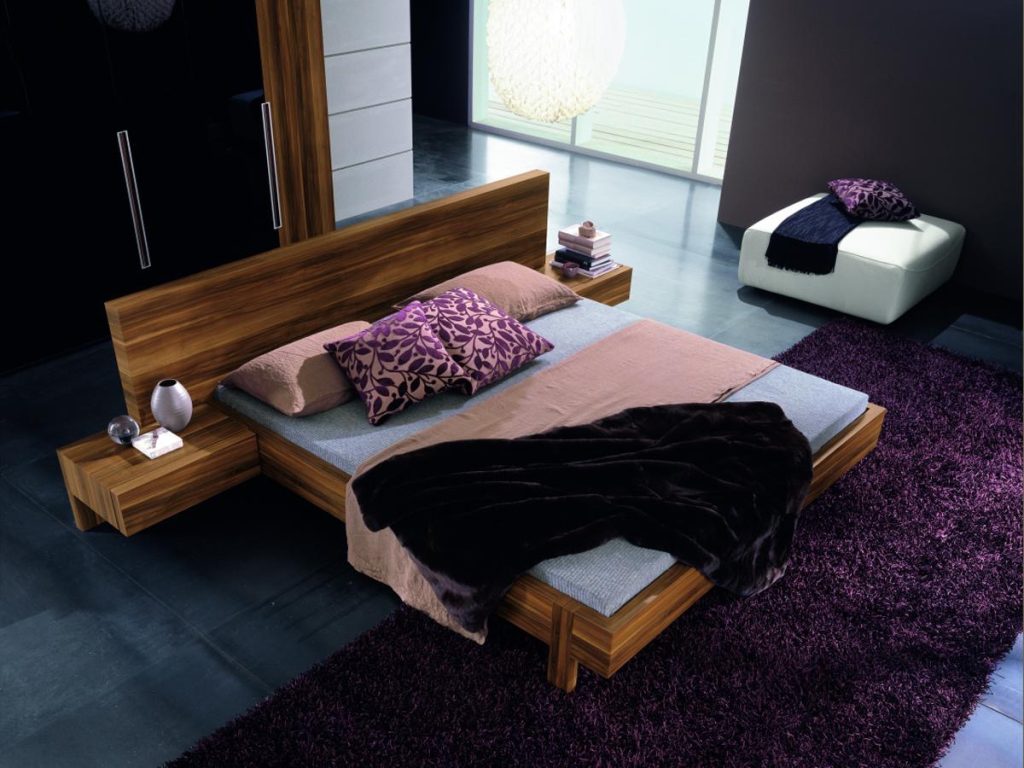 What Is a Platform Bed?
Platform beds are straightforward in theory. A platform bed is one that, by definition, has a base made of a raised, leveled, rectangular horizontal frame, frequently with rows of flexible wooden slats or a latticed framework intended to support only a mattress.
Your bed is the most practical piece of furniture in your house because the average person sleeps about eight hours a night.
With that comes a bewildering array of considerations when buying a bed, including how to style a bed to reflect your personal taste and create a visually appealing space. Platform beds are a chic and functional alternative that may support your mattress and your style
You'll need a strong frame to support the best mattress after you've discovered it. Mattresses are susceptible to sagging and wear without enough support.
Characteristics
A platform bed allows you to maintain your mattress without needing an additional support system. Your bed will be shorter if a foundation or box spring is not included. Platform beds are typically between 6 and 18 inches in height, making them lower profile than other bed frames.
Platform beds can have little legs with a flat solid or slatted surface or be a legless solid block lifted slightly above the ground.
They are adaptable since they work with practically every style of mattress. If they don't find the necessary support, foam mattresses tend to decompose more quickly. Platform bed frames offer the ideal level of support for every type of mattress, thanks to their solid or slatted surface.
That description does not cover the various styles, materials, and surfaces of platform beds, each of which should be thoroughly examined for reasons other than aesthetics.
Types of Platform Beds
There are several platform beds, including classic, solid, headboard and footboard, upholstered, storage, floating surface, and metallic. Let's look at this in more detail:
Metal platform bed
Metal platform beds are built of steel or wrought iron. They outlast wooden versions in terms of durability. Metal rails, however, might put greater pressure on foam mattresses, which would cause them to deflate. A metallic platform bed can be the right choice if your bed has springs.
Floating surface platform bed
As the name suggests, an illusion of floating off the ground is created by this kind of bed. Your mattress has a rectangular frame in the middle, supported by a plank made of wood, particleboard, or MDF as the base.
You won't see the support structure below the extended board from far away. The concealed support structure makes you feel that the sleeping surface is floating.
Storage space platform bed
Many platform beds feature built-in shelving. Platform beds with storage drawers are an easy solution for tiny bedrooms that need more sleeping space.
People who live in tiny spaces or require additional storage space frequently choose platform beds with built-in storage. The storage drawers are located under the bed so that you may make the most of the space in your room. Platform beds can also come with built-in bookcases for more storage.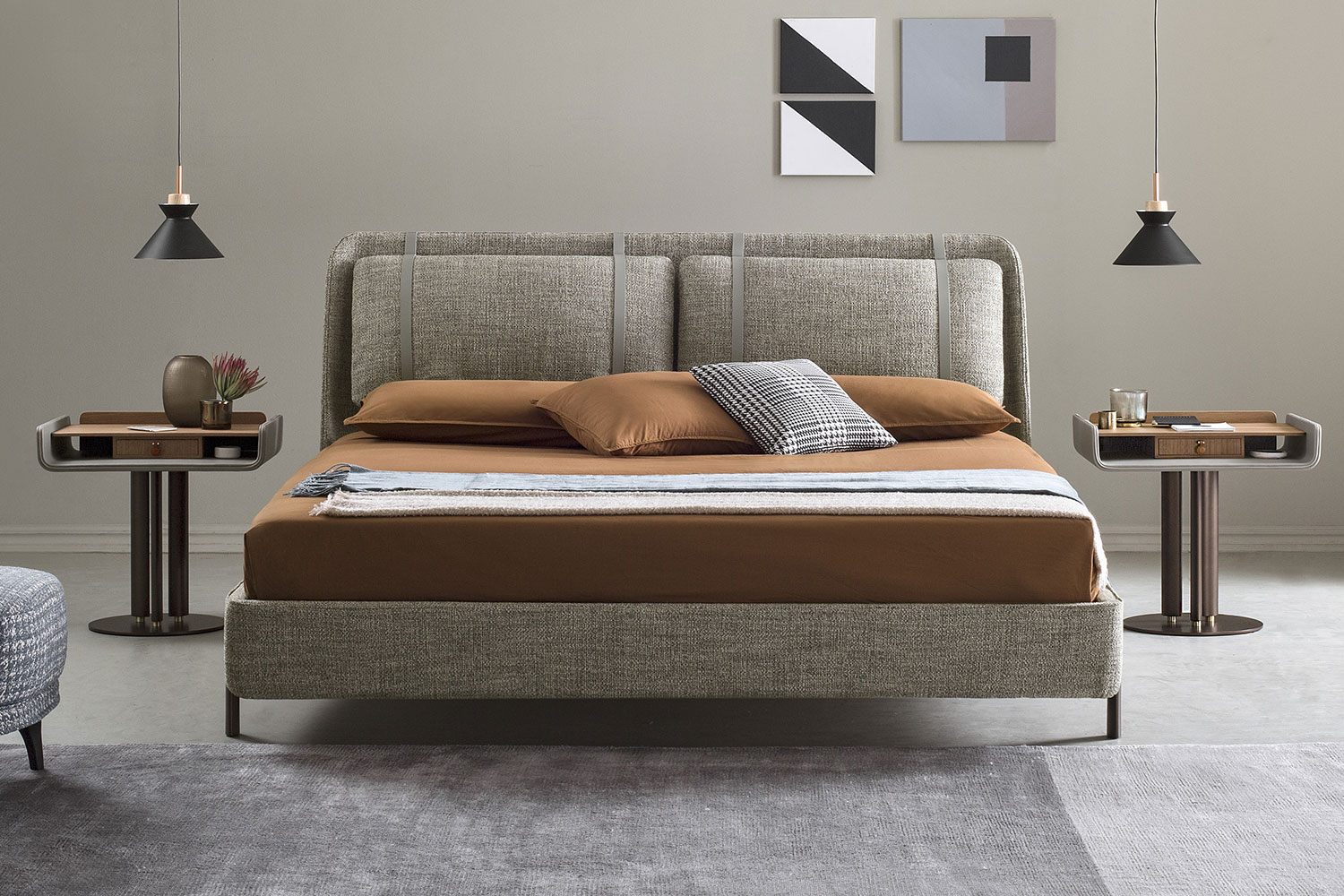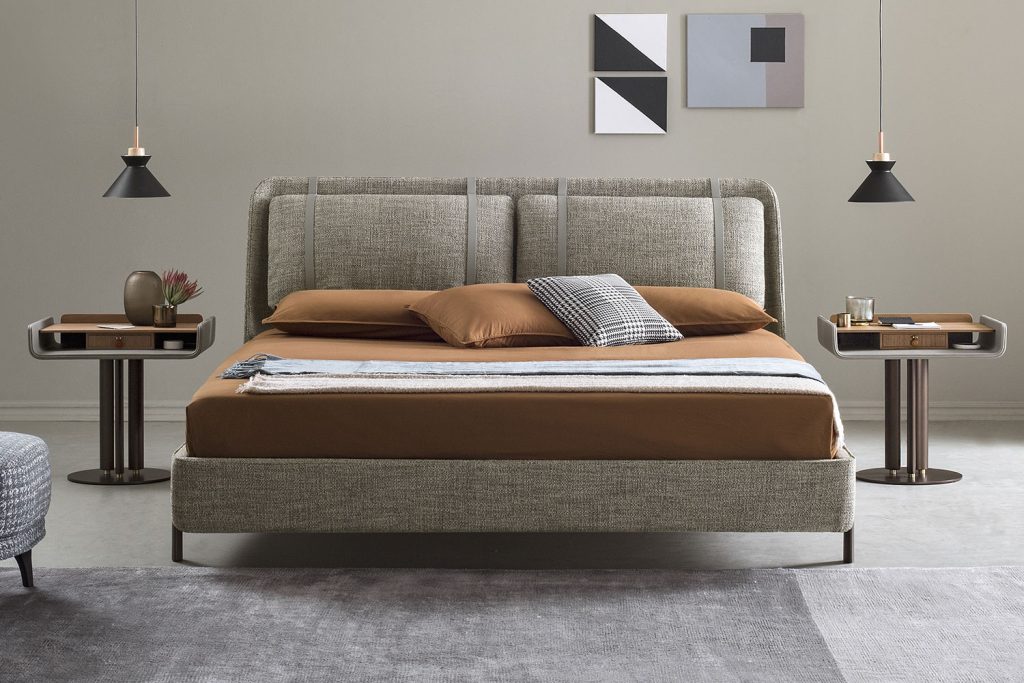 Upholstered platform bed
What exactly does the term upholstered mean? Simply put, any bed frame, including the foot and headboards, uses materials other than wood, such as velvet, imitation leather, or suede. Usually, extra padding is layered on top of the upholstery.
Platform beds with upholstery go well with more modern and contemporary decor. There are numerous color choices for the upholstery. Choose one to suit your preference, from vivid pink, red, gold, and blue to soft beige, cream, and gray.
Even better, you can select a headboard that matches the color scheme of your upholstered platform bed. Multi-colored upholstered platform beds are a terrific choice for kids' rooms.
Headboard and footboard platform bed
Including a headboard and footboard results from platform beds' growing popularity. You might choose a gorgeous wooden headboard and footboard for a regal appearance. In larger bedrooms, platform beds with headboards and footboards look beautiful since they enhance the space's interior design.
This traditional style is updated with platform beds that include headboards and footboards. If you buy a platform bed with a headboard and footboard, keep in mind that there probably won't be room for a box spring.
Classic wood platform bed
A traditional platform bed typically lacks a headboard and footboard. It is a straightforward bed frame typically built of wood, MDF, or particleboard. The traditional design is appropriate for people with limited space who live in a studio or tiny apartment.
Solid platform bed
A platform bed with no clearance or a solid foundation is little more than a platform. Due to the lack of storage space, this platform style is typically chosen for its durability and aesthetic appeal.
Types of Bed Surfaces
Typically, platform beds are solid, slated, or made of metal. The main benefit of a platform bed is that a mattress can be put directly on it without the need for a box spring or other support, making it ready to use.
However, you can still use a box spring or foundation in conjunction with these bed frames to raise the height of your bed. Be mindful of space when putting a mattress base on a platform bed. A tall mattress with a foundation might not fit on a platform bed with a headboard.
Metal surface
Traditional mattresses, especially firmer mattress types, perform well with a metal surface. This is the best option if you wish to use a box spring.
Foam mattresses may not be suited for platform beds with metal rails because they could exert too much pressure on the foam, causing it to collapse.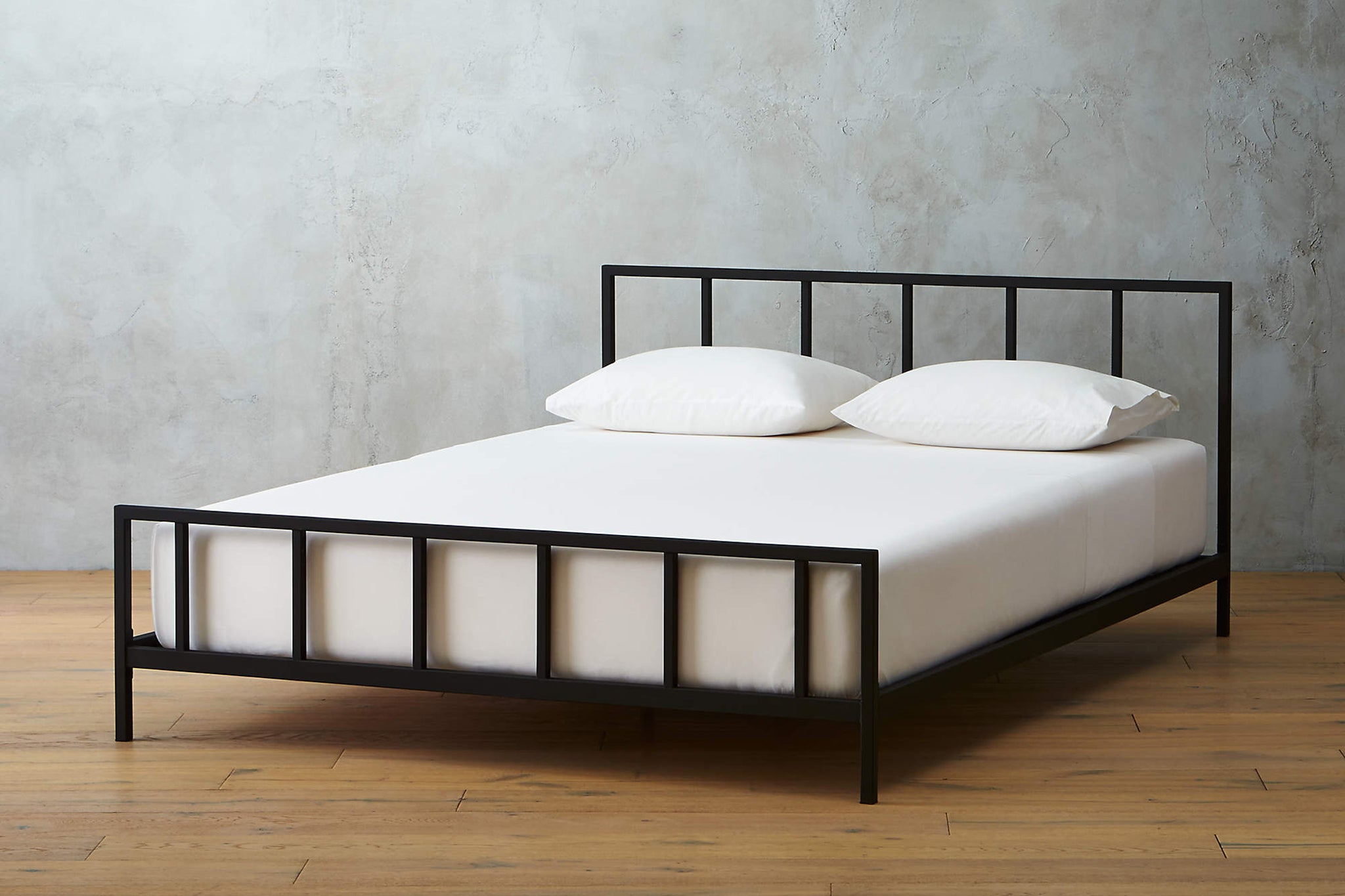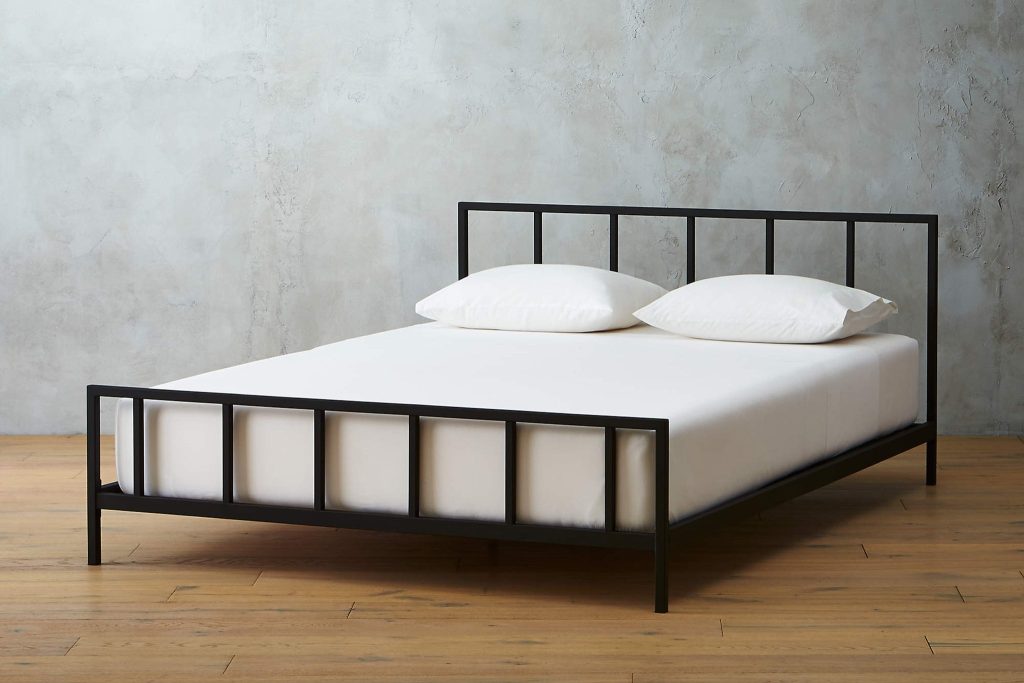 Slatted surface
The panels could be constructed from particleboard, plastic, composite wood, MDF, or wood. These panels are spaced 2 to 2.75 inches apart for the best support. 
To balance the weight of the mattress and the sleeper, they are typically straight and unyielding but occasionally flexed so that they bow outward. A solid base is provided by closely spaced panels, which also encourage airflow.
In a slatted platform, the hardwood panels can be spaced closer together or farther apart, depending on how much support and airflow for the mattress is required or preferred. It is advised to use this surface if your mattress is made of foam.
Solid surface
Typically, wood, MDF, or particleboard with minute holes or channels make up the solid surface. Air is encouraged to flow beneath the mattress via channels and perforations. A strong base may make your bed feel firmer than a slatted surface.
The firmest sleep can be achieved using a solid platform surface, which is also the most resilient. Despite having perforations for airflow, solid surfaces offer substantially less than the other surface alternatives.
Pros
Box spring is not required
Multi-purpose
Durable
Solid surface
Enhanced mattress airflow
Variety of styles
Quite comfortable
Cons
Frequently Asked Questions
Can a standard mattress be used on a platform bed?
Generally, as long as the slats are sufficiently spaced apart to offer adequate support, you may put just about any mattress on a platform bed. To be sure that a box spring is unnecessary, you should double-check your warranty.
It's also crucial to remember that some innerspring mattresses function best when supported by a box spring.
Can my back benefit from platform beds?
Instead of a foundation, platforms are raised wood supports that sit beneath a mattress. Most people over 25 will not be comfortable on a low-quality or worn-out mattress. It doesn't seem to matter for kids under that age regarding what they sleep on.
However, with the extra-thick, high-quality mattresses that are now widely available, there should be no issues, and the platform bed won't be noticed.
Platform beds do not significantly improve your back directly. Yet, they ensure your mattress lasts a long time and give good support for it. As a result, they indirectly support your back.
You Might Be Interested: What Is a Trundle Bed?
Conclusion
On average, people will spend one-third of their lives in bed. Consequently, picking the right kind of bed to purchase is essential. Understanding the differences between platforms and other types is crucial while deciding whether to purchase one.
You should now have a better understanding of what is a platform bed, how they vary from other types of beds, and why they are so useful. Now that you know you can't go wrong with platform beds, it is up to you to determine which one to choose.