Whether you need space-saving furniture or just amazingly looking tables, nested tables might be the right solution.
As some people are unfamiliar with this type of table, we decided to gather our team's expertise and create an article that will be useful to both beginners and professional interior or exterior designers.
In this article, we will take a look at the basic things you need to know, such as what are nested tables, how to incorporate them in different designs and room themes, their history, etc.
So, if this sounds like something you might be interested in, buckle up because after reading this article, you will get equipped with valuable knowledge regarding the hottest trend in the interior design industry.
In addition, you can decide which nested table would work best for you while preserving your style and preferences.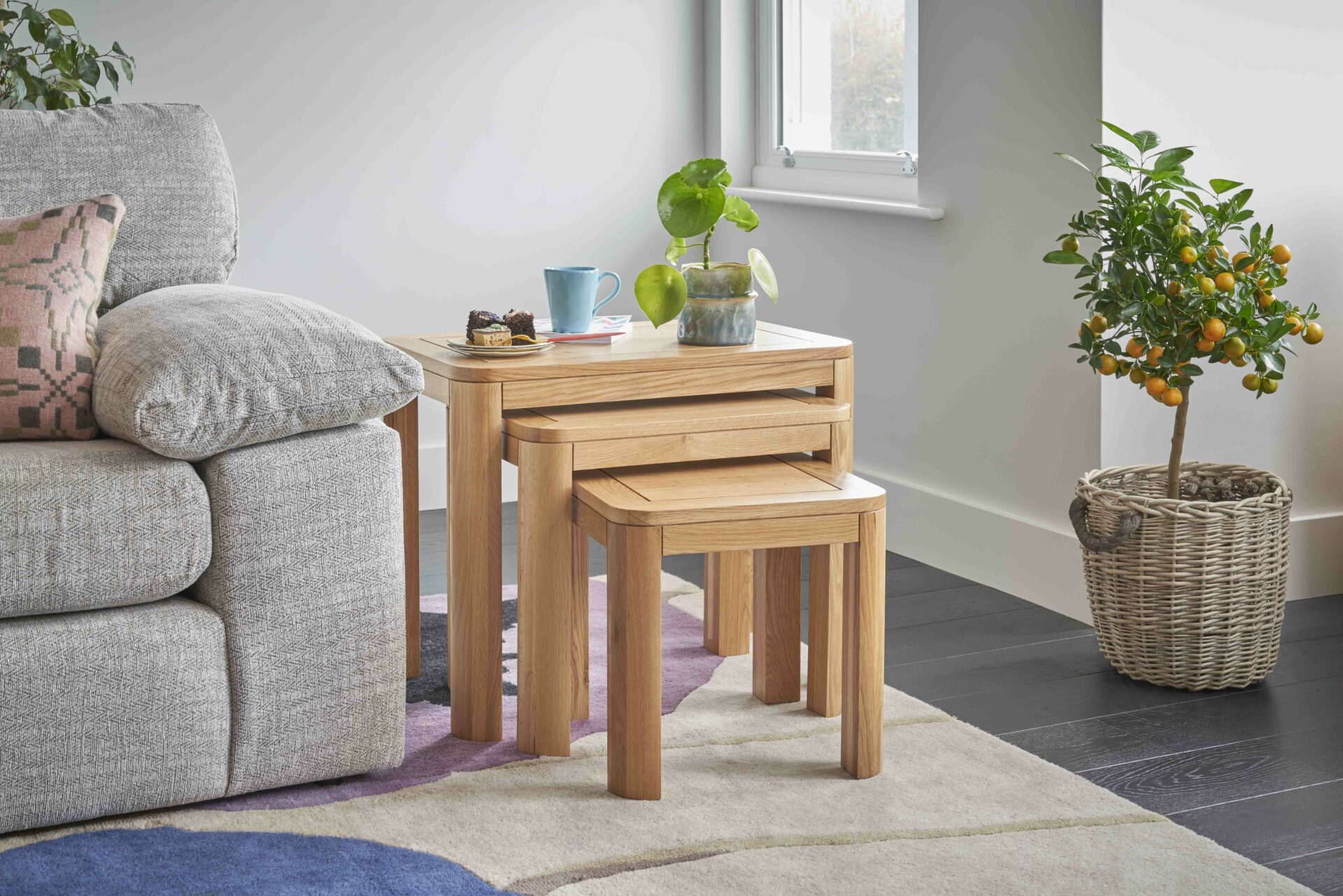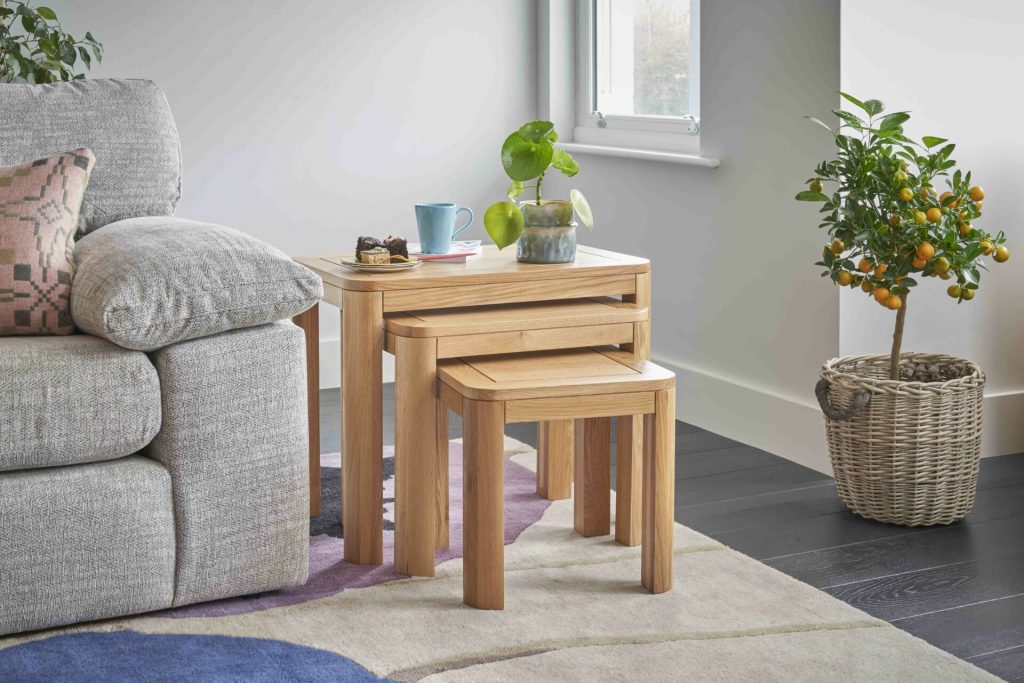 What Are Nested Tables?
Nesting tables are a group of two to three tables designed to act as one coherent piece of furniture. Namely, there is one main table that is also the largest, and there are one or two additional tables that get gradually smaller so that they can be all nested one under another.
They come in various sizes, shapes, materials, styles, and designs, so choosing the right one might be a little hectic. Nevertheless, worry not because with the help of this article, besides finding out what are nested tables, you will come across essential information that will help you along the way to your perfect nested tables.
Brief history
The nesting tables we know today originate from the 18th century. The designer of these widely popular tables is the English designer Thomas Sheraton who popularized this piece of furniture to be a staple in almost every household across England and later worldwide.
These tables were originally called quartetto tables because they were first created as four, each smaller than the previous one while nesting one under another.
The nesting tables we know and utilize today have undergone some modifications and changes due to modernization, technological advancement, and change in people's needs and lives.
The most common type of nesting table today is a set of two or three tables, whereas the original set of four nesting tables can be harder to find in stores.
Read more: How to Decorate A Rectangle Living Room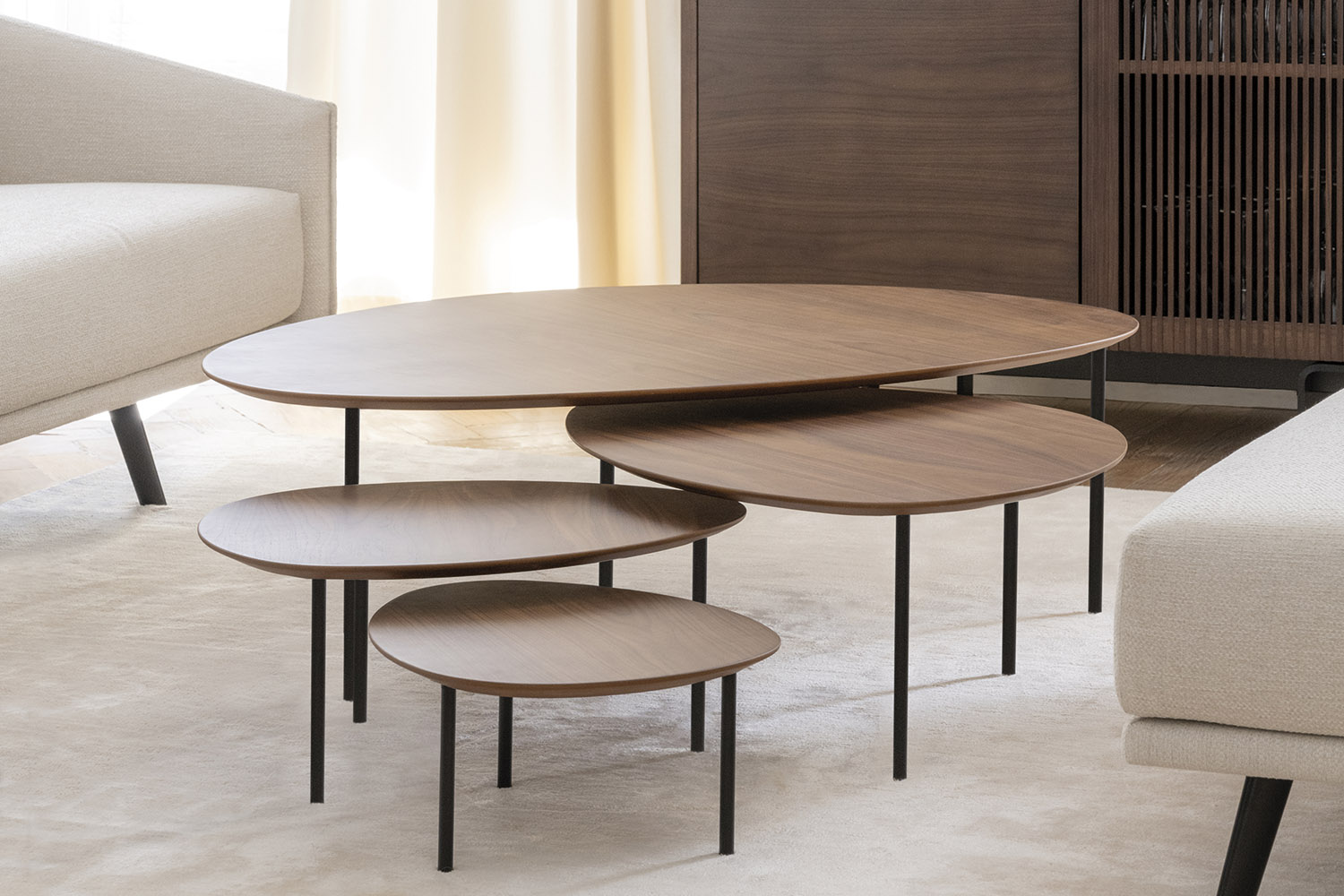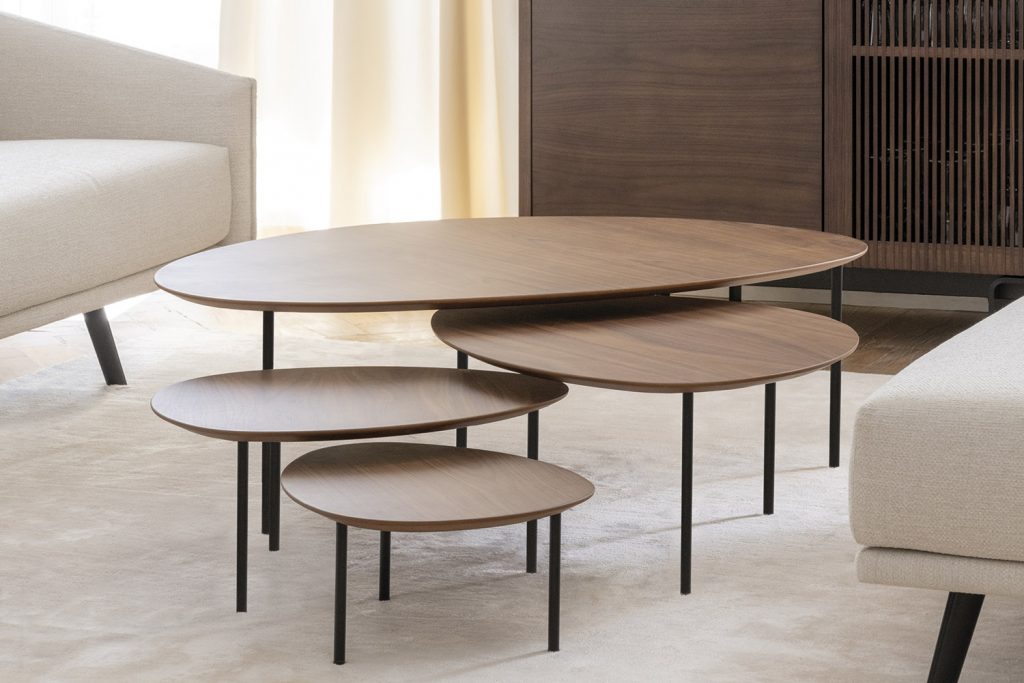 Ways to Use Nested Tables
As kid-size surfaces for playrooms
Nested tables make up for an ideal kid-size surface to place toys, pencils, books, notebooks, and whatnot in playrooms.
The kids will not have to reach up to grab what they need, meaning the mess of accidentally knocking something over will be avoided.
Also, kids with toys, books, and stationery on eye level will be more motivated to utilize them, unlike when they are placed on tall shelves and therefore feel unreachable.
Replace nightstands in the bedroom
If you have a smaller bedroom or if you simply do not want to deal with those heavy-looking nightstands, nested tables can be the perfect solution. Also, when you do not need them, you can easily remove them and make more space for something else.
In addition to this, as nested tables come in a set, you will have much more table surfaces to put your things on than in a regular nightstand.
Display make-up or other favorite products in the bathroom
Are you tired of constantly looking for lipstick or foundation in your makeup bag? With the minimalistic nested tables, you can display all makeup essentials or other favorite products, saving you a lot of time you would otherwise lose while searching for those things in the bag. Also, a little show-off never hurt anyone.
Color contrast
If you think the design of your room looks dull and you want to refresh it, placing nested tables might be what you need.
For instance, you can choose these tables to be in a contrasting color to your sofa. This way, when you put them next to the sofa, you will get an appealing visual of contrasting colors, resulting in a refreshed and stylish-looking room.
You can do this trick with color contrasting with every piece of furniture in your home, and be sure that the change it makes will amaze you.
Minimalistic approach
If you are more on the minimalist side, nested tables are ideal for keeping the minimalistic design while ensuring additional table surface space. By stacking the other tables of the set under the main one, you will achieve the minimalistic effect while keeping the functionality on the highest level.
A trio of tables
Three nesting tables are the way to go if you want to add more depth and charm to your room. By placing the three tables in an interesting shape or design, you will get a unique touch to your room while making it more relaxed and chic.
The biggest advantage of having three tables is that you will have more table surface space meaning you can display much more valuable items and decor, making the space more personalized and private.
Read more: How to Arrange a Small Bedroom With a Queen Bed
Advantages of Using Nesting Tables
Space-saving
Easy to move
Endless style options
Versatility
Multifunctionality
Conclusion
If you were not sure what nested tables are and which are the most effective and tasteful ways to use them while preserving your unique style and preferences, we hope that with the help of this article, you got the needed answers.
The ultimate professional advice we want to give you is not to stress too much about decorating rules and things like that. The best results come when you are relaxed and thoroughly enjoy the process of buying, placing, and decorating furniture, in this case, nested tables.
So, we do not doubt that with the help of your imagination and style, combined with our professional tips and advice, you will in no time find the perfect nested tables for you and make your living space even better.