Whether you decide to move a bed to a different room or another house, you need to know how to take apart bed frame for packing and moving the bed.
It may seem like a nuisance at first, but disassembling a bed is not all that complicated if you know all the steps in their correct order. When done properly, it will come apart in a few easy-to-handle sections.
All you need is the right set of tools like a screwdriver, wrench, pliers, hammer, etc., and a couple of helping hands. As you read through our steps, you will realize that it's not hard to do that. So let's begin!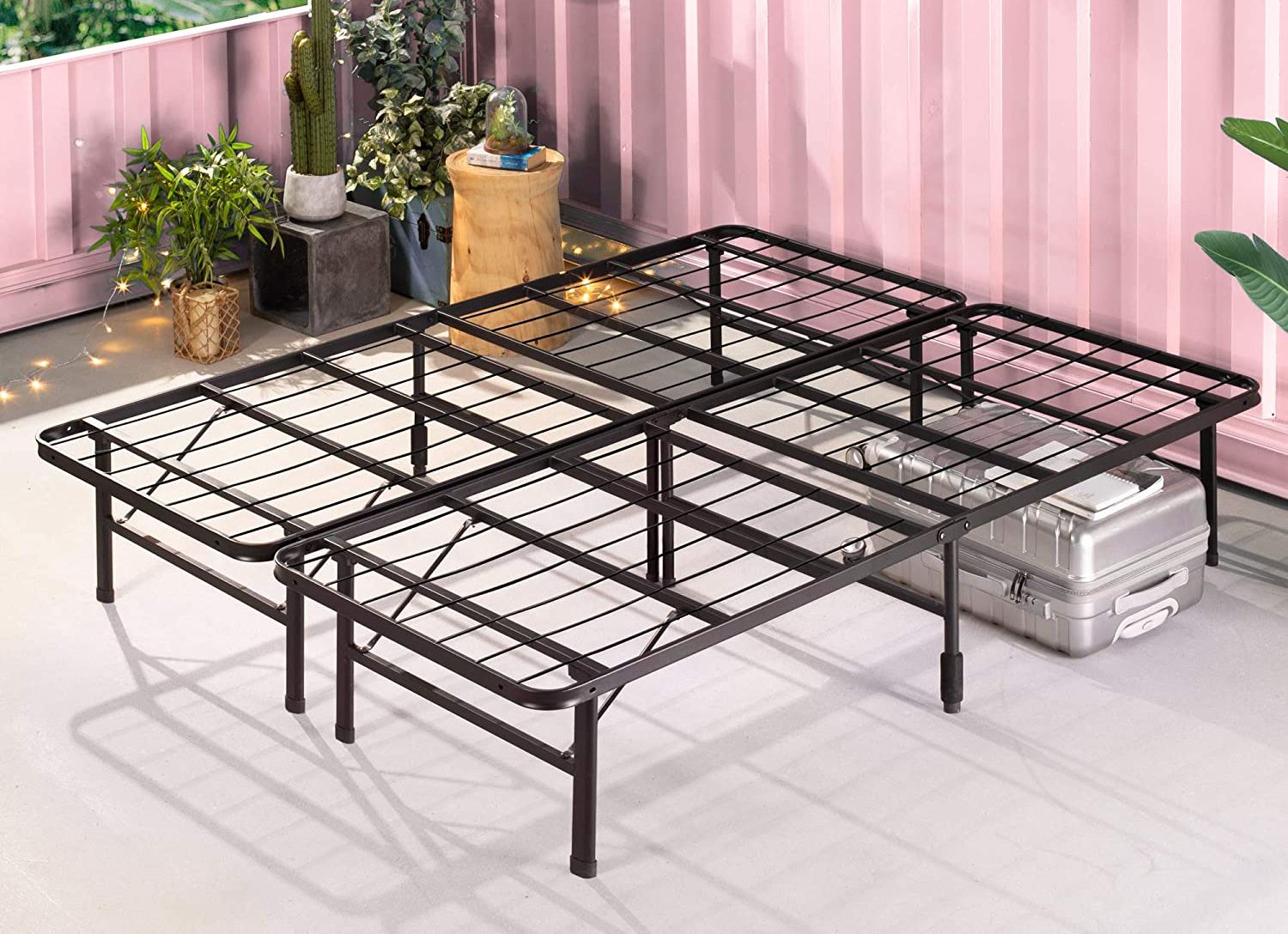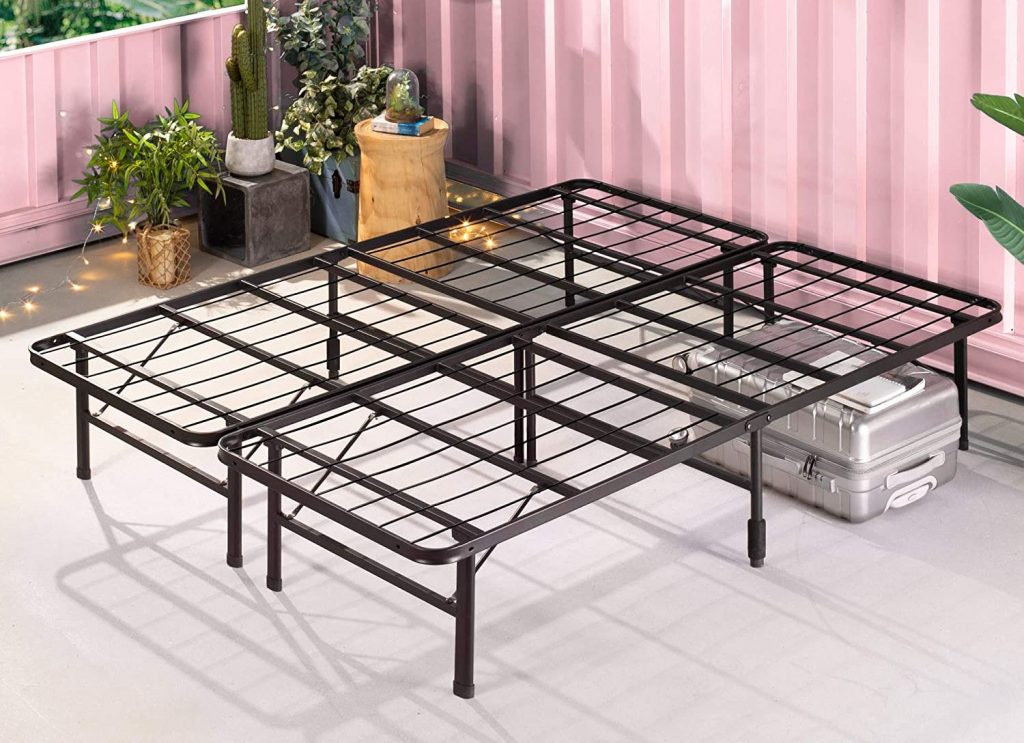 How to Take Apart Bed Frame
Disassembling a bed may seem like a daunting task. But when you decide to move your bed to a different room, you have no option but to learn how to take apart bed frame. If you follow through with our recommended steps, you will realize it's not that complicated.
The largest piece to lift is typically the headboard. So, make sure that there is enough space through the house to move it down the hall into the truck or to the other room if that's where you need to reassemble it.
Strip the bed of all linens, pillows, and bedding
You don't want any of your sheets or pillows getting in the way of your disassembling the bed frame. Besides, you can use this opportunity to get everything washed so you will have fresh linens to use when you have moved the bed to a new place.
The linen, doonas, and pillows can be packed in custom-designed moving boxes or plastic tubs with clip-on lids. Some people use vacuum seal bags, but that can wrinkle your sheets and pillowcases.
Remove the mattress and the box springs 
Before you can disassemble the headboard and footboard, you need to remove the mattress and the box springs. This step may be a little difficult because the mattress and box springs are bulky, heavy, and also quite flexible.
You can fashion two rope handles on your mattress for easy transportation. You may also use a plastic mattress storage bag to move the mattress. Next, you need to remove the box spring and put it into a protective bag.
Unscrew the footboard and headboard from the bed frame
Most beds have a decorative headboard and footboard that needs to be removed before you can take apart the main bed frame. When performing this step, keep a note of where each screw and bolt goes. You can use a mark on the screw or bolt and the corresponding hole to remember that.
Also, keep a plastic bag to drop the screws, nuts, and bolts, so you don't end up losing any of those. It helps to re-screw washers and nuts back onto bolts, so you don't get them mixed up or lost. You can also use a zip lock bag to place the nuts, screws, bolts, and washers.
Take apart the main bed frame
Once you have removed all of the above-mentioned items, all you are left with is a rectangular metal frame. You will need to remove bolts and screws to disassemble the frame.
While removing the rails, you will find a hammer quite handy. If you examine the legs of your bed, you will notice that the rails have hooks that rest on pins in the legs.
You can use a hammer to give an upward blow near the connection point. This will loosen the hooks. You can use a wrench if the rails are connected with bolts.
Read more: How to Hide Metal Bed Frame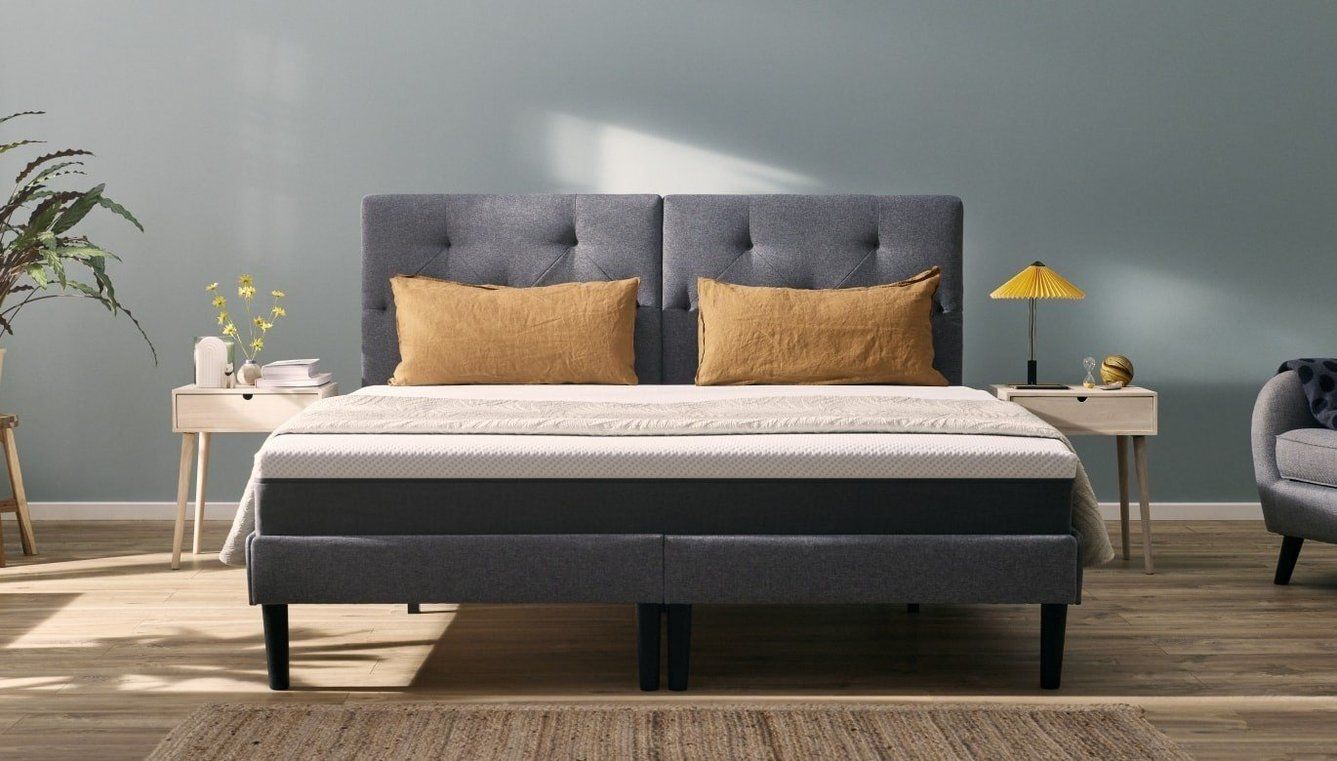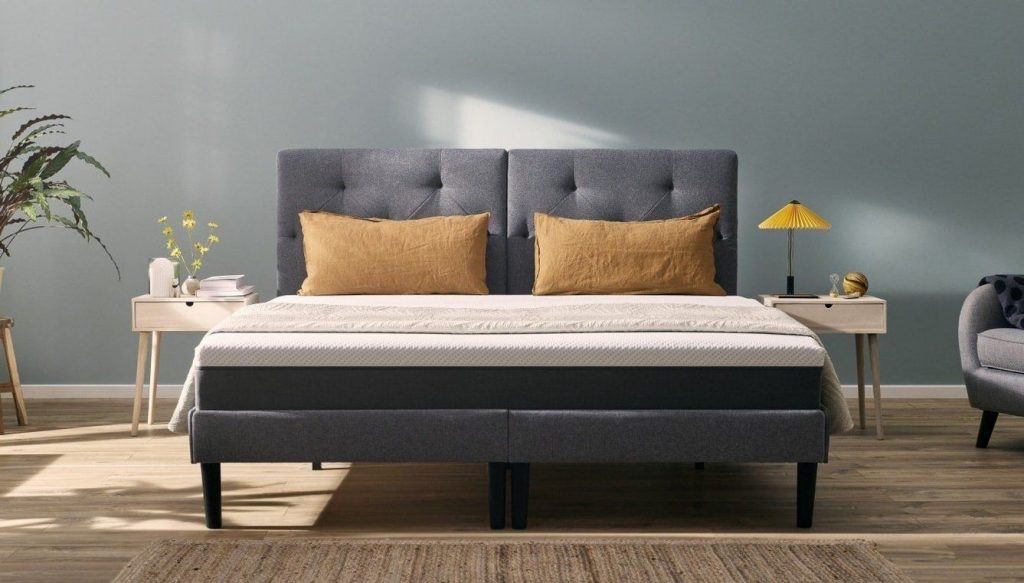 Things to Consider While Disassembling the Bed
You should consider the size of the bed before you start planning how to take apart bed frame. A king-sized bed is easier to move because the box spring is typically divided into two separate box springs. A king-size mattress is also commonly split.
So, if you have a queen-sized bed, you might need an additional pair of hands to maneuver it as you carry it down the stairs or to a different room. Also, here are some of the things you may need while disassembling the bed.
Bubble wrap and tape
A screwdriver or wrench
A zip bag for nuts and bolts
Mattress bags
A rented dolly if you find the bed too heavy to lift
Moving straps
Additional advice
We suggest you take pictures of your bed frame before and after disassembling it. This will ensure that you don't forget the steps when you need to reassemble the bed in a different room. You may even record a video so you can remember the steps to reassemble it. 
You must also remember to place all the hardware items in a plastic zip pouch. You can use plastic or bubble sheets to keep the bed frame safe. Placing the mattress in a mattress bag would prevent it from getting dirty or damaged.
If you plan to take your bed to a different home, make sure that you keep all the parts flat on the truck to avoid damage. Some parts of the bed would need careful handling.
While you can use shrink wrap or bubble wrap to protect your furniture from scratches and nicks, you can use moving blankets to protect larger furniture.
Also read: How Wide Is a Queen Bed Frame
Conclusion
It's fairly simple when you look at the steps one at a time. You need to have all the right tools to undo various parts of your bed frame and store them safely. Going through our steps, you can easily take apart your bed frame for packing and moving it to a different place.
Besides knowing how to disassemble your bed, you should also know about the best way to store different parts of your bed for transportation purposes. We have also shared some tips on how you can avoid losing or damaging parts of your bed when they are disassembled.
We hope reading this article will allow you to do this on your own and take your bed to its new destination without causing any damage to the bed.