Ottoman beds have become luxury furniture, especially for your beautiful new apartment. They are practical, functional, and go along with any design in your bedroom. You can use the extra storage for whatever purpose you have.
More and more people purchase those kinds of beds because of their beauty, and they are very comfortable. If you ever decide you want an ottoman bed, make sure you explore your options and choose the best one out there. So, let's see how to put an ottoman bed together!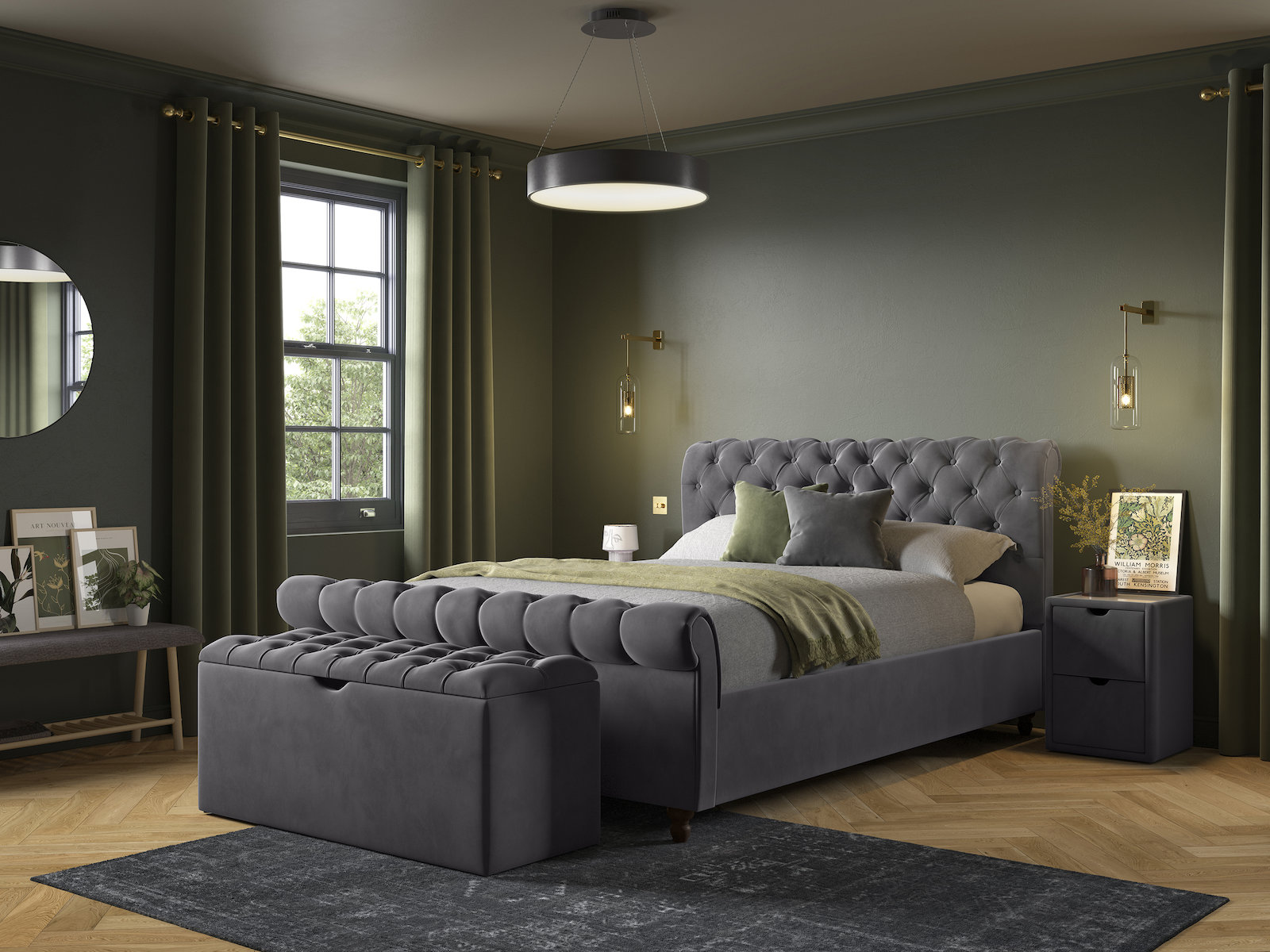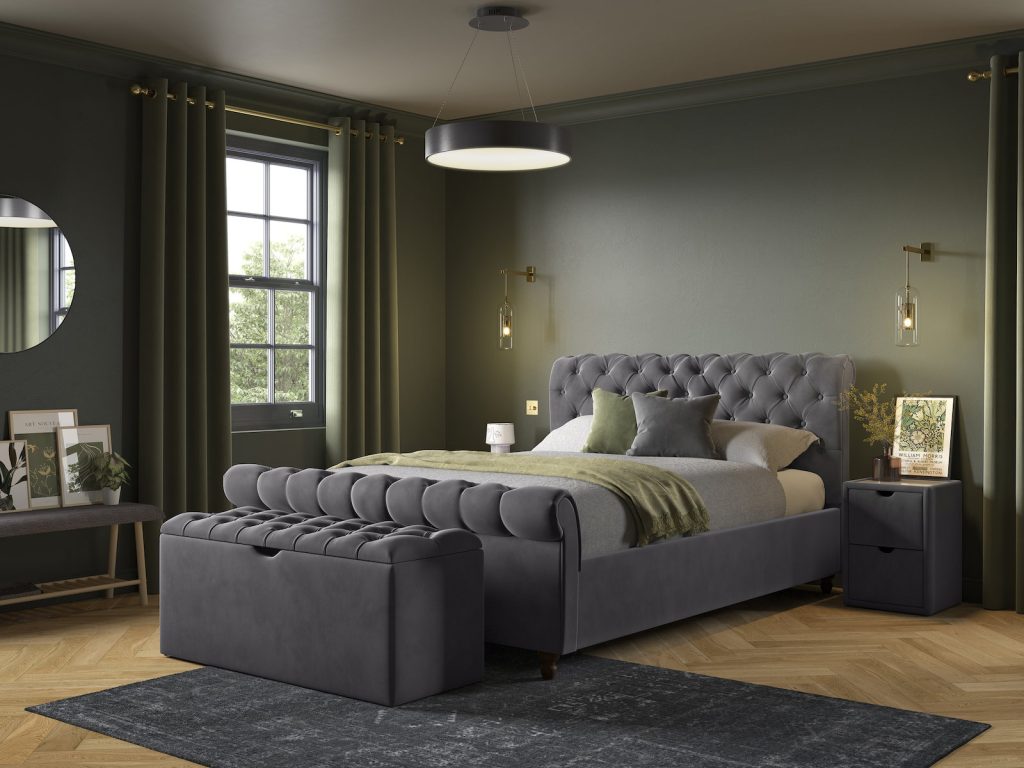 How to Put an Ottoman Bed Together
As we said, an ottoman bed can be very useful, and now it is time to learn how to put it together so that you won't have any troubles when the furniture arrives in your home.
First, check whether you have all the essential parts that come with the bed, such as the headboard, footboard, side panels, the frame of the ottoman, the bar, etc.
Make sure you open all the parts carefully out of their packaging so that you can avoid doing any damage to them. The panels will help you to assemble the bed. In the package, you'll receive bolts and nuts.
You should always start with the headboard and place the side panels. Ensure you tighten the bolts carefully so that the panels don't fall off. 
Now, the next important step is the footboard. Sometimes your footboard and even headboard may already come with already attached feet. In other situations, you may need to do the attaching yourself. The footboard is attached the same way that you attached the headboard. 
The next part is unfolding the bed frame. There are additional short bars that you need to fix on the sides of the ottoman frame.
The last parts
When you come to the part where you need to fix the handle, ensure that the frame's hinges are facing down. When building your bed, ensure all the nuts and bolts are tight. You have to make sure that the side panels are straight. 
You will be able to see all the places where you should put the bolts and nuts. You will already know how this bed works and how to use it from here.
You can even check the instructions with your bed to ensure you are not missing any important details. Also, you should remember that single and double beds are similar in how you put the bed together, with a few differences. 
Well, now you have it. You have the ottoman bed that you have assembled yourself. We guess it wasn't very easy, but we hope you didn't have any big trouble with it.
Now, it is time to enjoy your new ottoman bed, and you can start with decorations like pillows and bedsheets; you can enjoy an afternoon nap in your new bed.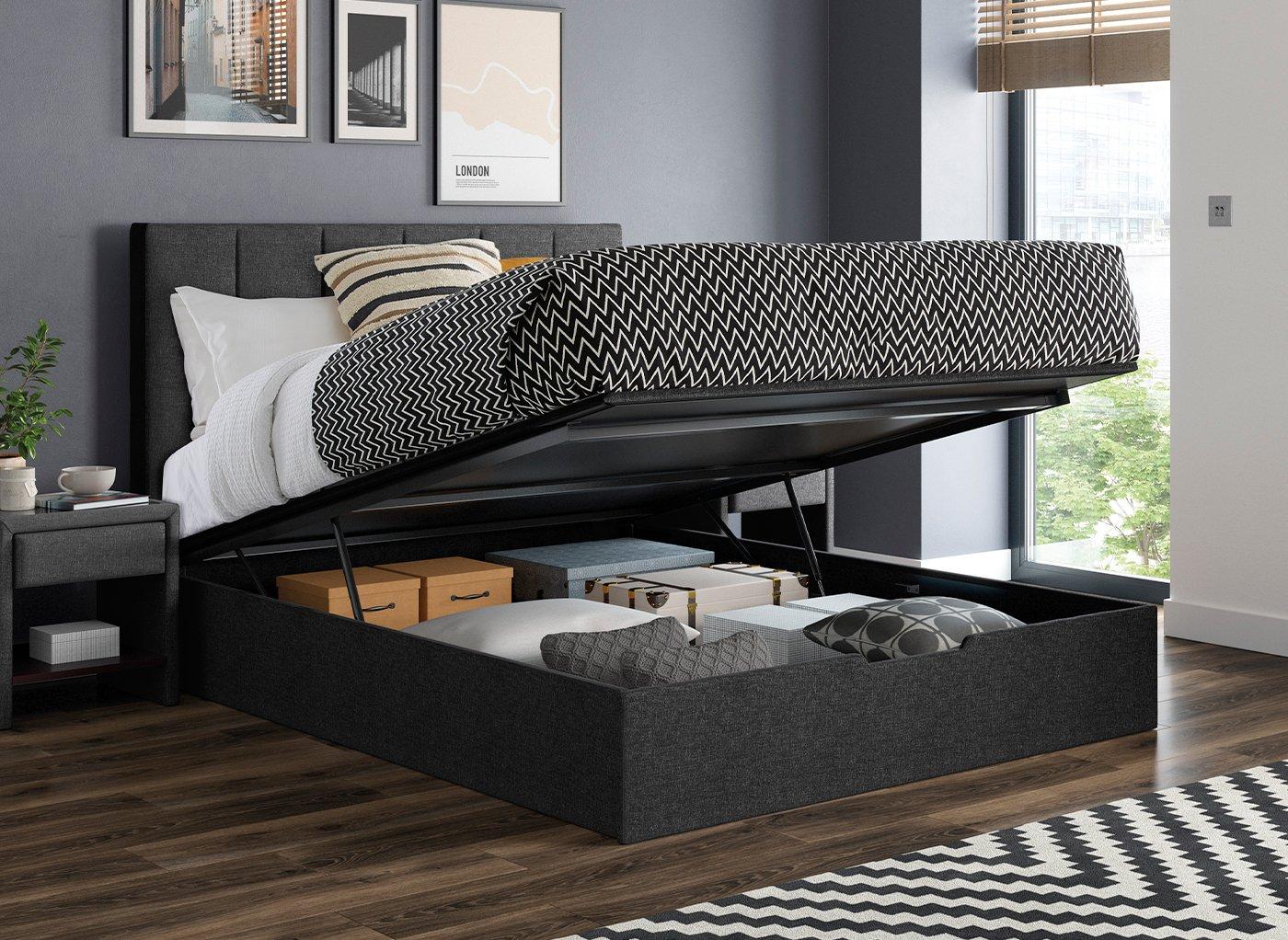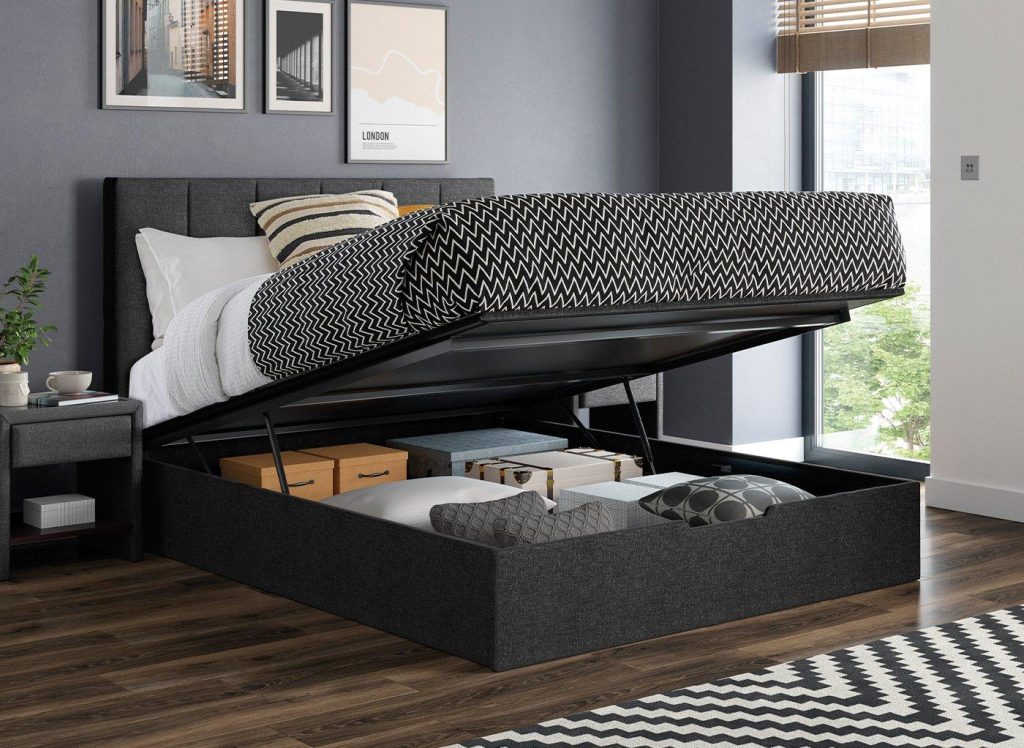 How Can You Use an Ottoman Bed
No matter how big our bedroom is, sometimes we are so close that we don't need a space to put them on. However, there's a creative solution that you can use to put all your stuff, and they'll still fit in your room. We will start with all the alternatives that the ottoman bed offers.
An extra cabinet: you may have a lot of paperwork that needs to be stored, and you don't know precisely where to do it. Now you know you can keep all the documents in the ottoman bed. 
Shoe holder: if you are a shoe lover and in case you don't have extra storage to put all your shoes in, you can store them on the ottoman. Therefore, you'll always know where your pair of shoes is without them being lost in all the other things. 
As you can see, you can use your new ottoman bed for whatever convenient purpose. No matter what you choose, the bed will do its purpose.
Things to Remember
Ottoman beds provide enormous amounts of storage space without sacrificing comfort or style. If you need to store extra bedding or clothes and have a smaller bedroom, ottoman beds are a great option because they have hidden under-bed storage. 
It is very simple to open ottoman storage beds. To lift, all you need to do is grab the foot end. The hydraulic lifting mechanism will do all the heavy lifting and propel the upper portion of the bed frame with minimal effort from you. As long as the ottoman bed frame is open, it will remain that way.
Remember that if you put the bed on, make sure you have a couple of helping hands because you won't be able to do it yourself; two is always better than one.
Professional help
It is okay if you don't understand what you need to do to put your new ottoman bed. That's why some professionals would put it for you for some money.
You can even politely ask the store where you are buying your bed in case they have people who would gladly do this service for you.
Whether you choose to try and put it yourself or have someone else put it for you, you'll enjoy your new bed regardless.
Conclusion
After reading this last part, We hope you have learned how to put an ottoman bed together. It can be pretty easy and simple if you carefully examine all the instructions without leaving any part behind.
The ottoman beds are more used in today's society because they are comfortable, stylish, and offer extra storage in case you ever need some extra space.
Make sure you regularly clean your bed with a mattress protector from bugs. An ottoman is a cost-effective investment that offers the best finely crafted beds and necessary additional storage space.