Purchasing upholstery chairs for your home or office might be the best investment; however, it comes together with the responsibility to maintain the material so it will look good and last longer.
There comes a time when an accident happens, and spilling coffee or food might cause some severe staining. So, in this case, it gets tricky how to clean in the right way.
You might be a bit confused reading this and thinking, "oh well, those all-purpose cleansers do the thing," but no, if you don't want the fabric to start looking worn off in a while.
Today we are sharing some of the most useful tips on how to clean a cloth chair that you probably didn't know, so it is about time to check to see if you approach your stains with the correct cleaning technique.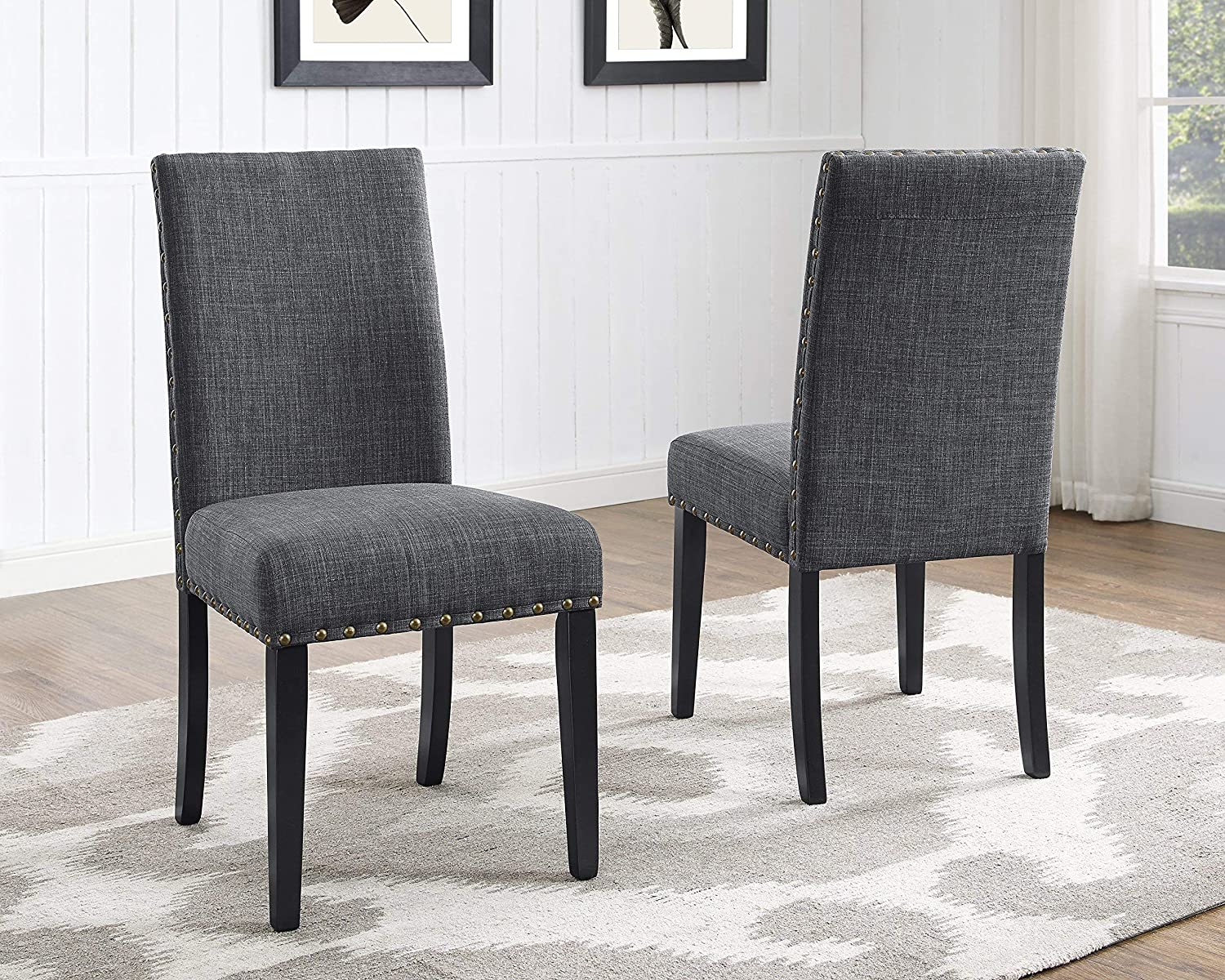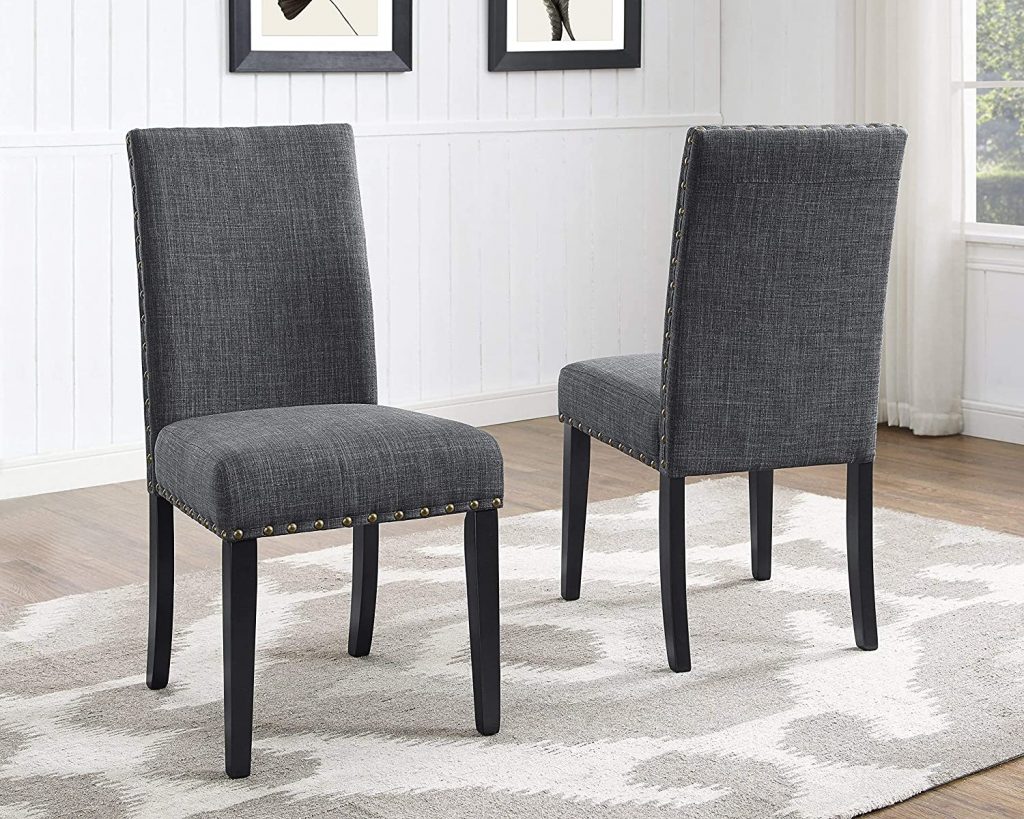 How to Clean a Cloth Chair – Essential Tips and What to Watch Out For
Tips for cleaning a cloth chair according to the tag
Before we give you the best options on how to clean a cloth chair, first, you must get to know what type of cloth you are dealing with. This is important information if you want to avoid damaging your fabric. Check the chair tag and look for the code. Some of the most common codes are:
WS cloth fabric means that you should only use a mild detergent with a stem vacuum or a dry cleaning detergent
S cloth fabric should be maintained with a dry cleaner only
X cloth fabric can only be vacuumed. Without water
W cloth fabric means that water cleanse is allowed
Step 1: Start cleaning the spillage
If there is a liquid spilled on your cloth chair, the first thing you must do is soak the moisture off using a dense cloth. This way, you can prevent the liquid from entering too deeply into the layers beneath and causing a stain.
Depending on how much liquid there is, use multiple towels until there is no moisture.
Step 2: Use steam cleaning for hardcore stains
If you think that once a stain occurs on your favorite cloth chair, this means that you are going to live with the dirty look for the duration of the chair's existence. But this is where steam cleaning comes to the rescue, as it's the most effective way to lift hardcore dirt from the fabric.
Generally, most steam cleaners come with a special attachment for detailed cleaning. Always use it on a low setting and test on an inconspicuous spot to ensure that the fabric won't react negatively. Avoid using a steamer if the cloth contains silk.
Tips for cleaning the cloth chair according to the type of fabric
In case the previous two methods didn't do anything for the stain, then you must apply a different approach. Depending on the type of cloth your chair is made of, the stain gets absorbed differently, and it demands a specific type of cleaning product.
The approach according to the cloth types down below:
Spot cleaning a velvet chair
Velvet cloth might be the most difficult to clean since it immediately absorbs the spillage. To tackle the stain, you want to remove the residue as much as possible. You can do this using a teaspoon and press on it until the soaked-up liquid gets onto the surface.
Immediately wipe it using a clean, soft cloth, then continue this step until you are sure there is no moisture in it.
Once done, take a microfiber cloth and dampen it in warm water. Start pressing on the stain until it's gone. If it's a hardcore stain, use white or clear household soap using the same technique.
After you are done, put the chair near a window or a cold-blowing fan and let it dry.
Read more: How to Clean Upholstered Chairs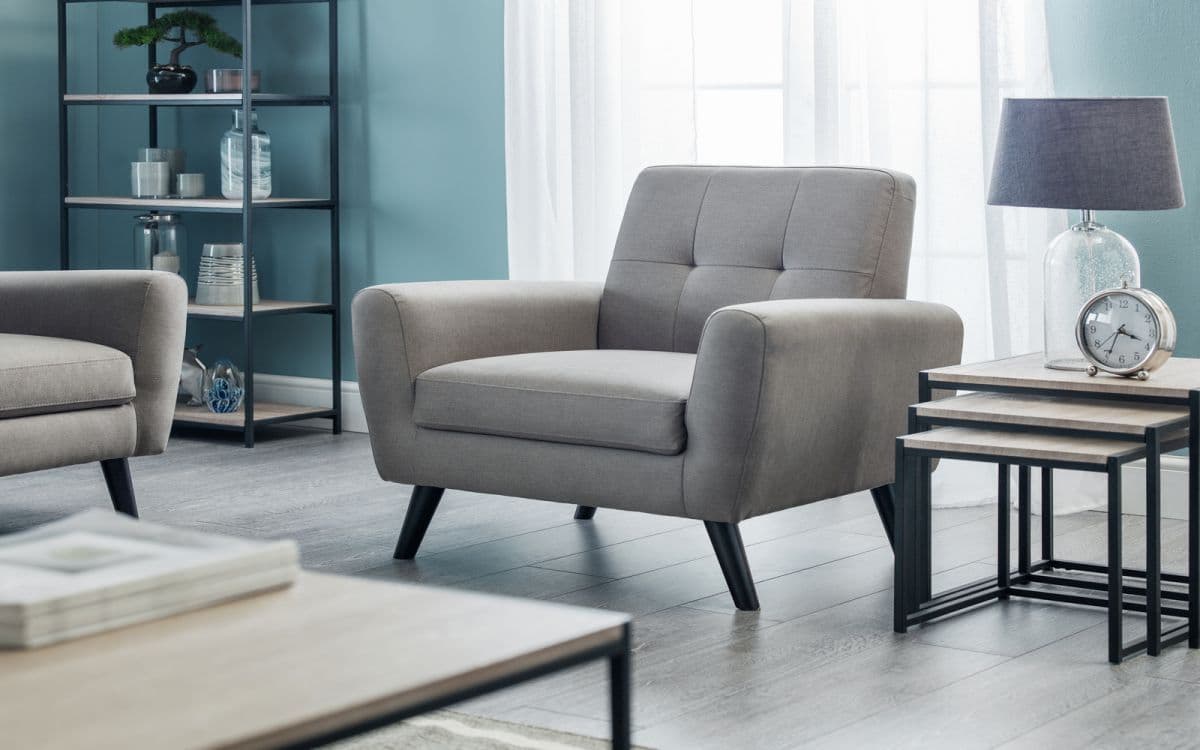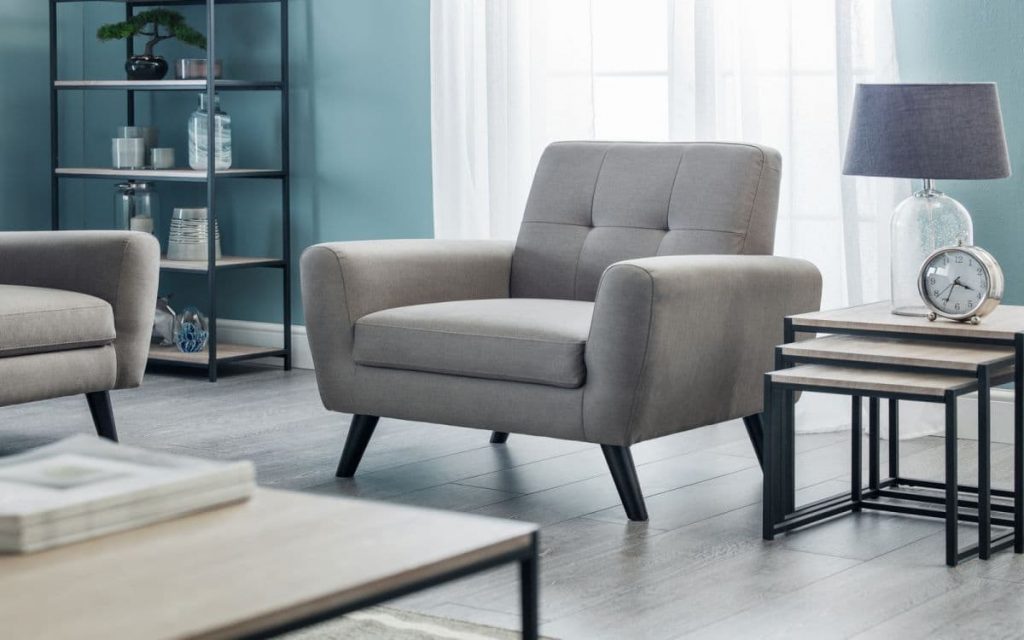 Spot cleaning linen cloth chair
You'll need a clean cloth to dampen it into the water for cleaning a linen cloth. Cleaning this type of fabric might require more patience depending on how big and dark the stain is, as it is very sensitive and can be easily damaged.
Using gentle pressure, dab on the stain to lift it. Repeat the step until the stain is gone. In a case of a stubborn stain, you'll need to use soap or detergent. Put a small amount directly on the stains and, using light pressure, slowly depend on it until it's lifted.
Spot cleaning cloth chair using baking soda
This option applies to all types of upholstery as it is the universal cleaning method.
You'll need baking or bicarbonate soda mixed with a little bit of water. Sprinkle lightly on the fabric to refresh it or remove stains. Leave it for several minutes to work it's watching, then gently wipe it off using a clean cloth.
Once the stain it's gone, you can leave it to air dry.
Spot cleaning cloth chair with rubbing alcohol
Another cool hack and especially efficient method for stubborn stains is using rubbing school. Apply a small amount on a clean microfiber cloth and then gently start wiping the dirty area. Not only can it make the stain go entirely away, but it's a good sanitizer that can prevent the breeding ground of germs, bacteria, and viruses.
Also read: How to Clean a Velvet Couch
Wrapping Up Our Guide
These are some of the most commonly used methods for cleaning a cloth chair; however, before you use any of these tips, make sure that you won't need professional help.
Taking care of cloth chairs can be tricky if you are using them to sit every day, so in this case, it's always best to go for the most gentle cleaning options, which can be using a mild detergent or clear water only.
If there is a possibility for the cloth to be removed and the tag states that it's' allowed for washing in a machine, this can be the most effective solution for removing the more stubborn stains.
Also, avoid putting too many chemicals and protecting solutions so you won't end up with an adverse effect. They might irritate the skin of you or your pets.