Decorating can be so much fun. But sometimes, it can also be a battle between your taste and the current trends. That's why it is important to determine what you want and how you want your home to look.
When it comes to trends, one of the current hottest tendencies is precisely the tufted elements. That's why many customers wonder what style is tufted furniture. Continue to read our article and find out everything about it.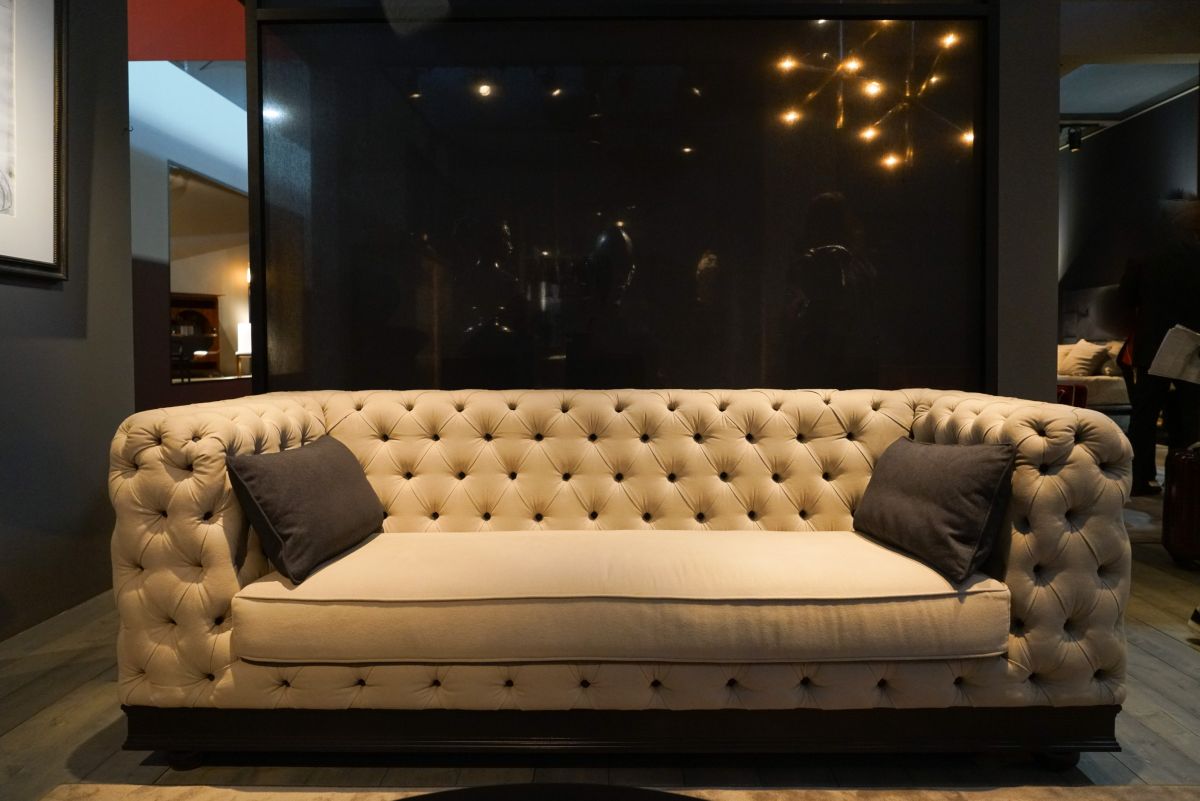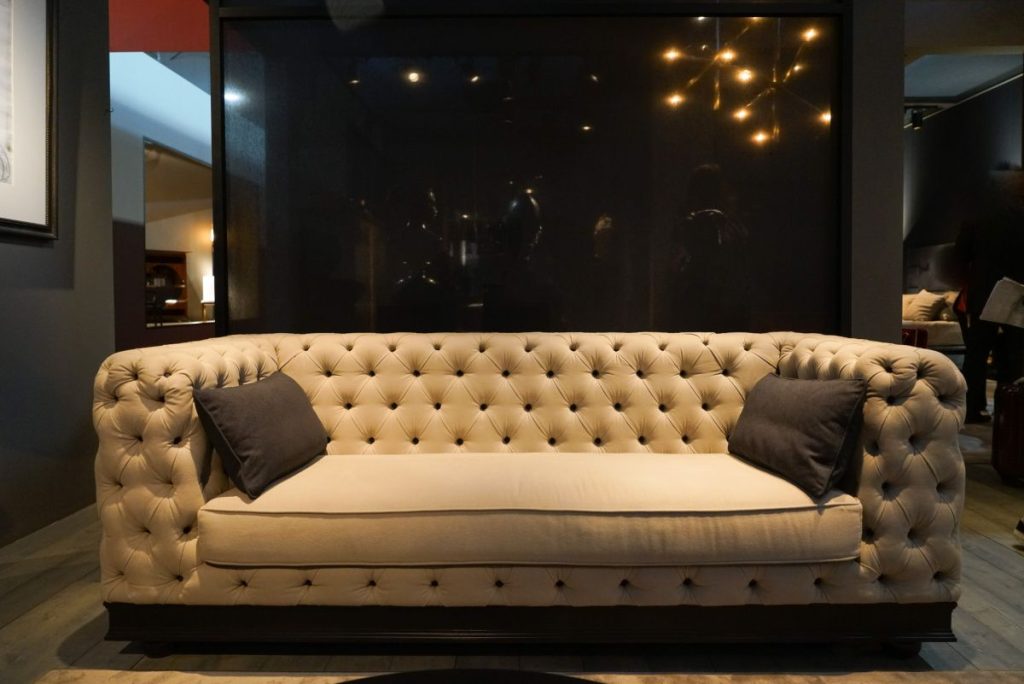 What Is Tufted Furniture?
Tufted furniture refers to pieces of furniture that have a distinguished "waving" surface. It was first introduced in the interior world in the late 1800s. It was around 100 years after the famous Chesterfield chair was invented.
So probably, the craftsmen got the idea from there to start applying tufting to furniture. This special upholstering method was first used to design embroidering on rugs. It was used in Europe, and later, it became popular in America too.
This type of furniture is considered to be more of a traditional style. However, the innovative designers recreated the original design and made tufted furniture contemporary. Now that you know what style is tufted furniture, continue to read and discover its different types.
Types of tufted furniture
The most popular and most sold are the tufted sofas. The tufted upholstery best suits sofas with rounded armrests and high backrests. However, we recommend a tufted sofa with low backrests and linear armrests for a more modern look.
The second most popular tufted furniture is the tufted chairs. They, too, come in different models. There are rounded chairs with high backrests, chairs with low backrests and short legs, chairs for the dining table, etc.
The market also offers tufted ottomans and tufted benches. Nowadays, designers also make tufted tables. So you can easily complete the look for your living room without putting much effort.
Lastly, if you are looking for something more original, we recommend elements that are only tufted on one side. This will enhance the authentic look of your home.
Advantages of tufted furniture
There are a few reasons why tufted furniture is one of the favorite choices of many customers. Firstly, it can make your living room look bigger. You can easily achieve this effect by putting the tufted element under the lighting.
Secondly, it can make the other elements look more dimensional. This is simply because the tufted furniture has a dominant style. Therefore, you won't need much decorating to complete the room once you have added a tufted element.
Next, tufted furniture lasts longer compared to furniture. This means that you can save more money. It's a great investment from both quality and appearance aspects.
Lastly, the raised surfaces make it more comfortable for usage. So tufted furniture is one of those rare home elements that can be gorgeous and practical at the same time.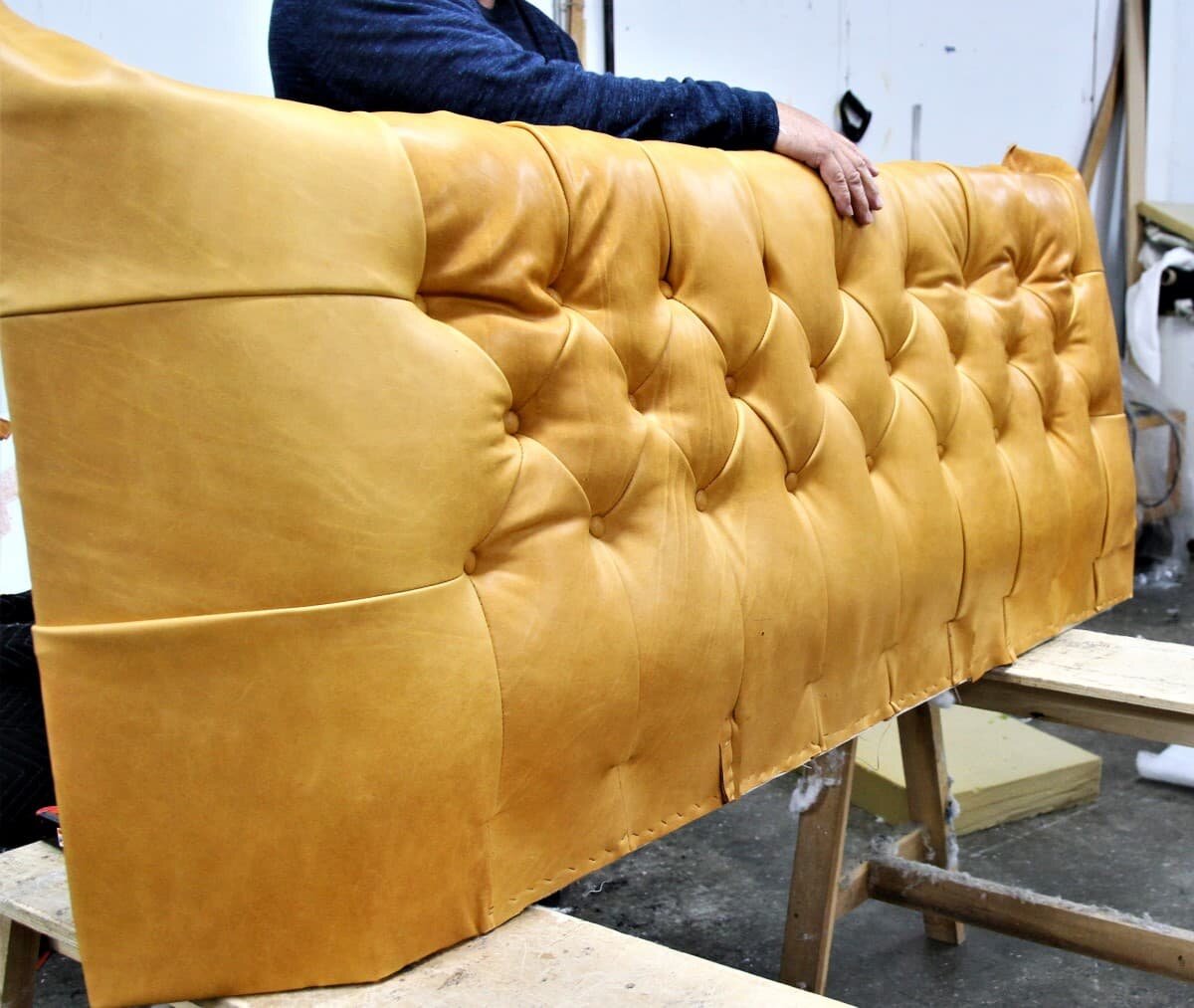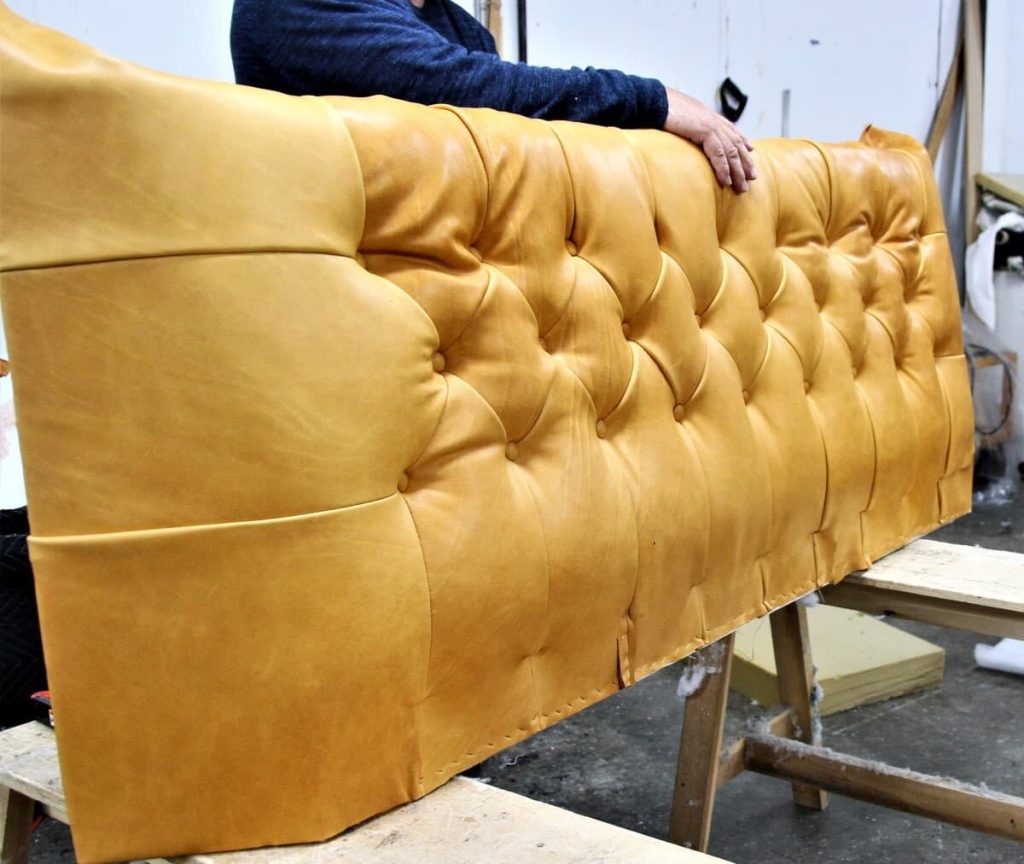 The Tufting Technique
The tufting technique revolves around creating raised surfaces on the furniture's fabric. The surfaces can be smaller or larger. It depends on the different tufting styles and the manufacturer itself.
It all starts by pulling the fabric back. Next, the upholsterer continues to fold it. This is how the wavy surfaces are created. They are secured by buttons or plain stitches. Buttons make the furniture more traditional. Without them, it can look more modern.
After learning what style is tufted furniture, it's equally important to know about the different pattern styles. The pattern can help you make a better choice while purchasing tufted furniture.
Different pattern style
While creating the raised surfaces, their shape can be manipulated into 3 different tufting styles. Therefore, you can choose your furniture to be with a Diamond pattern, a Biscuit pattern, or a Channel pattern.
Diamond style
The Diamond pattern is the most popular one. As the name itself implies, the little surfaces are shaped to resemble a diamond. Moreover, if the pattern is made to be tighter and the buttons closer, it best resembles a Marquise-shaped diamond.
This tufting style best suits larger sofas and headboards for your bed. Regarding its color, we recommend cream or brown tones if it's in leather. If the Diamond pattern is in velvet fabric, it's best to choose magnetic tones like turquoise.
Biscuit pattern
The Biscuit pattern is distinguished by square-shaped surfaces. Depending on the material, sometimes they are higher and more noticeable. Other times, they can be designed to be at a lower height, making them look dull.
This type of tufting best goes with sofas with widely opened armrests, lower chairs for the living room, and as well rectangular ottomans. It can easily fit both a modern and a classic room. When it comes to colors, the Biscuit pattern perfectly goes with pastel tones.
Channel pattern
The Channel pattern is characterized by evenly spaced channels. They can be placed vertically or horizontally. Moreover, they are usually filled with a piece of their stuffing. This gives them a unique plush effect.
It goes best with sofas with straight armrests and lower backrests. In addition, one of the latest interior trends includes Channel tufted walls. It works both for walls inside the house as well as balcony walls. It can give the space a very high-end look.
Regarding the colors, don't be afraid to choose a stronger tone for this pattern. We recommend colors like emerald if it's velvet. For leather, you can choose navy or dark red. Beige and light gray are also nice options.
Conclusion
From sofas to tables, Diamond to Channel patterns, it's no wonder why tufted furniture is so popular. It lasts longer, and it's very flexible and ultra-comfortable. You can pick it in any fabric and color.
By learning what style is tufted furniture, you can easily decide quicker what you want to buy. In addition, it's suitable for any room. Lastly, one tufted piece of furniture is enough to achieve a stunning look.