Everybody loves warm Mongolian fur, especially its sophisticated and luxurious look, but what is this fur exactly? If you still have dilemmas regarding what Mongolian fur is and whether it is ethically made, search no more. In this article, you'll learn what is Mongolian fur, how to maintain it, and what kind of products you can find made with it.
So, whether you want to wear it or place a piece of furniture in your home made of this fur, you'll achieve that luxurious, stylish look. Even though it might look hard to maintain and clean, it isn't, and below, you'll discover how to do that and more, so let's get to the point.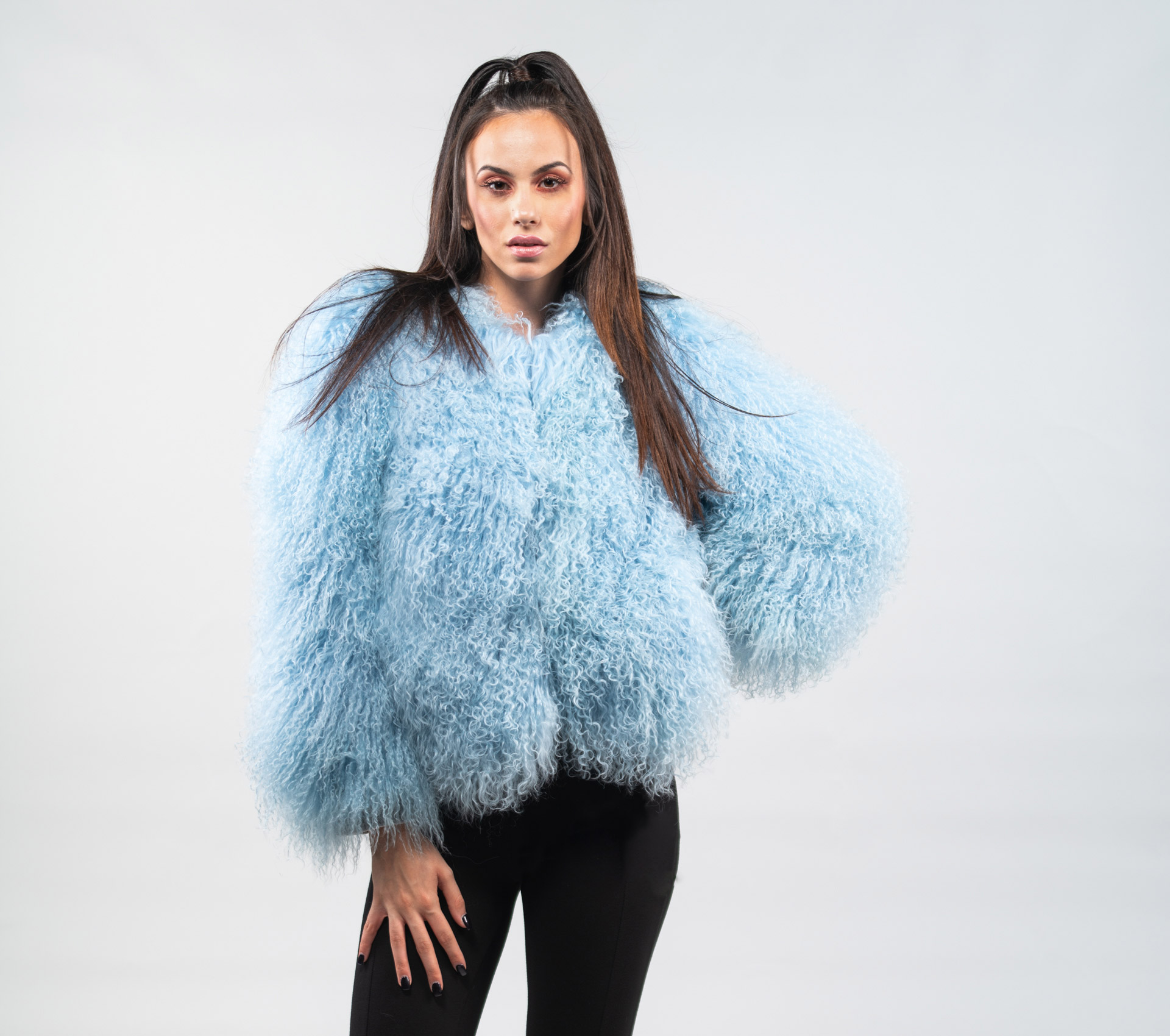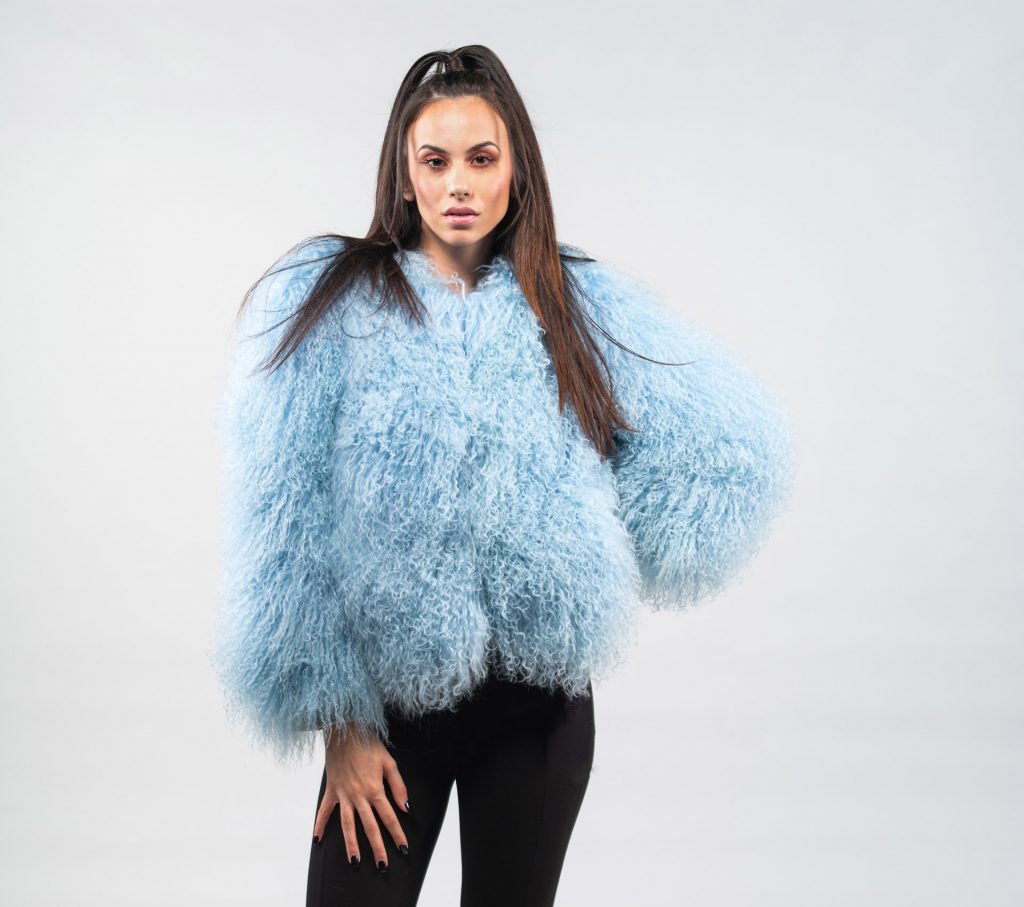 What Is Mongolian Fur?
Mongolian fur is a soft and fluffy product made from the curly-haired wool of Mongolian sheep and lambs.
Animals aren't harmed because only their fur is shaved and then attached to a piece of cloth. Additionally, you can find a variety of furniture and even coats made of real or faux Mongolian fur.
Mongolian sheep are known for their white fluffy, curly fur, so the products made from the fur have the same characteristics. Real Mongolian fur is a natural, chemical-free product whose production doesn't harm animals, as we mentioned.
Mongolian fur is incredibly soft, thick, warm and looks extravagant. The fur is curly, so that's the first way to recognize it.
The colors in which you can find it are endless. Even the real one can be dyed in absolutely any color. The process takes a couple of months, but it is worth a unique look. That's regarding the real Mongolian fur, but if you decide to get a fake one, you can easily find it in any color you might desire.
How's it made
The curly-haired lambs are the ones whose wool is used to make this fur but worry not because no one has been tormented in the process. Simply, the lambs are shaved, and the wool is sawn into a cloth.
So, as you can notice, the animals aren't killed or hurt in this process. On the contrary, they're sheared before the summer starts, before the weather gets too hot, which also benefits them.
This type of wool is the softest kind of fur you have ever touched in your life. Its fluffy look will bring elegance, warmth, and comfort to every room in which you place it, whether it is some kind of furniture or simply a small decorative rug.
If you haven't touched Mongolian fur, it is very similar to Merino wool, which is exceptionally soft. You'll find out every detail in this article, so you'll be able to easily recognize the real fur and learn how to keep it in its original form.
Mongolian fur maintenance
If you have a Mongolian throw, slipcover, rug, or even a coat, you might think that it is impossible to clean it, but no, actually, that's very easy to do. You just need to put it in the washing machine on a delicate cycle and add detergent.
That is the safest way to clean the fur without ruining it. However, if it's an expensive item and you're afraid to do that, simply take it to the dry cleaners, and let them do their job.
Keep in mind not to brush the Mongolian fur. If you do, you might risk the fur becoming one big fluff. Also, if you notice that the curls are lost in some places, you can easily reform them again.
The best thing you can do to revive them is to spray that place with water and let it dry naturally. This will quickly improve the curls.
Read More: What Size Is a Standard Pillowcase?
The difference between real and faux Mongolian fur
It's hard to distinguish between real and fake Mongolian fur at first glance. But with paying a little bit more attention and considering some factors, that can be easily determined.
First, the price is the biggest difference between real and faux Mongolian fur. The real one's price can be even five times higher than the price of a fake one, so always pay attention to that.
That's not all. Real fur is so much more expensive because it's more durable and warm, and it can last a lot longer than fake fur. Other than that, they look almost the same.
Mongolian Fur Products
If you want to add warmth and a feeling of comfort to your room, Mongolian fur is just the thing to make that happen.
There are many pieces of furniture to choose from, but the most popular is the chair, which comes in many shapes and colors. Also, you can find all kinds of Mongolian fur ottomans that'll enrich your room with their fancy look and practicality.
If you want something smaller, you can always choose a couple of Mongolian fur cushions, or a small rug, which will be just enough to make a significant change in your home. You can even use Mongolian fur for upholstering your furniture, so the choice is all yours.
Many of the furniture comes with faux Mongolian fur, so the choice is up to you. There's no big difference between fake and real fur; they're almost the same. You'll be the only one that'll know if your piece of furniture is made from a real one or not.
Also Read: What Is an Adirondack Chair?
Conclusion
Now you know what is Mongolian fur, how it is made, how to maintain it, what products you can buy, and how to make a difference between the real and the fake ones. Also, because its production doesn't hurt the animals, you can purchase it and enjoy it guilt-free.
Without a doubt, owning a piece of Mongolian fur will help you achieve a sophisticated and stylish look, so feel free to include it in your surroundings however you think it is best.