Many people have a hard time trying to make their bedroom a very relaxing place. This is especially true when the bed is in question. It can be tough to decide what to buy to make a very comforting bed, especially if you are big into the bedroom's aesthetics.
When deciding on what kind of blanket to buy, which seems a very simple choice, it can be very difficult. When choosing, you might have encountered two types of covers: a duvet and a comforter. It is a tough choice, mainly because the duvet has an add-on called a duvet cover, and you may be wondering what is a duvet cover and for what it is used.
The duvet is generally used in Europe, but in the U.S., it is a defined term. Below we will cover any questions you might have about what the cover used for the duvet is, what it is used for, and its pros and cons.
We have done thorough research for this article, so read on to learn what to look for before buying for yourself.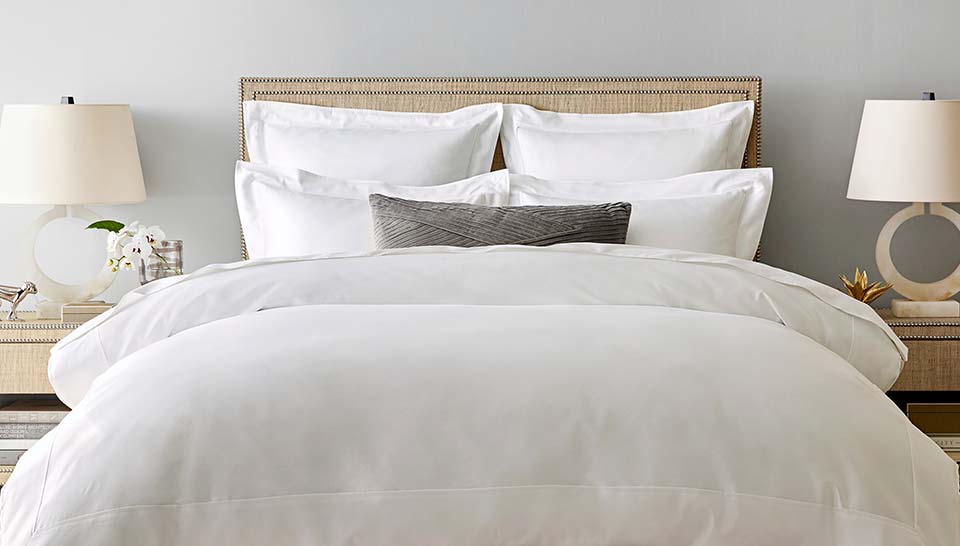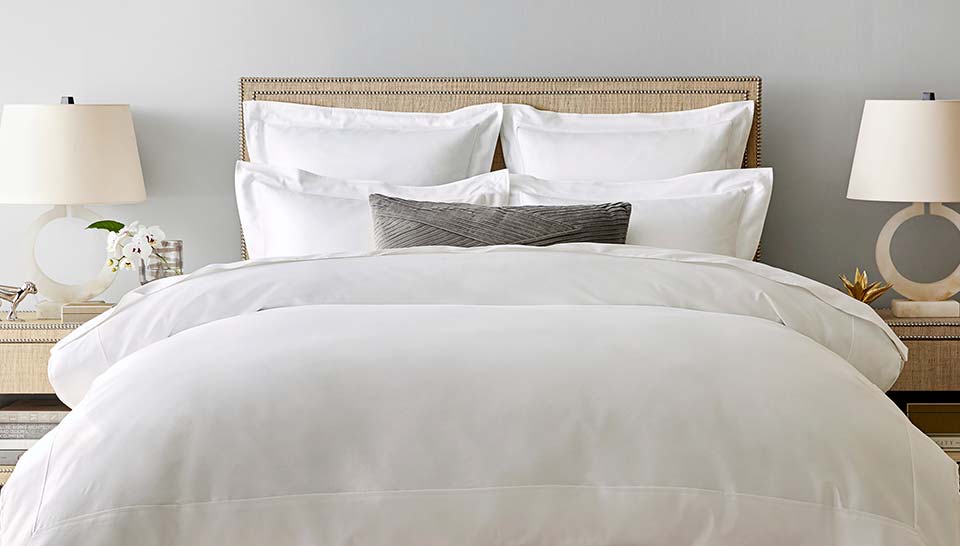 About Duvet
A duvet is a popular blanket used by many people for its fluffiness and comfort. It also is a top-layer blanket that is sheathed in a shell. All-season duvets exist, which keep someone warm in cool or cold weather and cool during warm weather.
The duvet can come in complete sets, consisting of the duvet insert, cover, and optional pillow shams. People buy the sets due to room and bed aesthetics, but it is often good to buy a cover if you want to change the bed's look.
The cover is there for several reasons, and one big reason is the easier washing that comes with it because the duvet can be very hard to clean.
What Is a Duvet Cover?
We've covered what a duvet is, but what is a duvet cover? The cover is a fabric piece that serves to wrap around your duvet, thus acting as a protective layer for the duvet. It can close with zippers, buttons, and snaps. Using it has many advantages and brings you much more comfort when sleeping or lying in bed.
It can be made with the same materials used for a duvet. The soft and light layer of down feathers from ducks or geese are used, but these days more and more covers are filled with materials like wool, polyester, or a material called down alternative.
Duvets are known for being hard to clean, which is why the cover is used so commonly for it; in contrast to the duvet, the cover is much easier to clean. This is perfect for people who have pets and have trouble with them making things dirty.
Another thing that it is handy for is the aesthetic of the bed and room too. Different covers offer different options in terms of how the bed may look.
Read more: How to Arrange a Small Bedroom With a Queen Bed
Advantages of Using a Duvet Cover
We think that duvet covers are becoming an everyday thing for many people. Comforters are falling in popularity, especially in the U.S.
Moreover, if you are confused about the advantages of using a duvet cover, don't worry; below we will cover almost everything.
Washing is easier
This is probably the number one reason more and more people buy a duvet cover because it can be hard to wash and especially a chore to wash, mainly if you have kids or pets that like to make a mess which can leave it with a lot of stains.
When using covers, you won't need to wash your duvet insert regularly, just every few years, until it becomes soiled. The covers should be washed regularly, but it isn't a chore to do this because they are very easy to wash.
Unlike the duvet insert, which in many cases requires dry cleaning, the covers are largely washable in washing machines, which means you have to read the laundering instructions given for the cover, and you are good to go.
Read more: How to Wash a Tempurpedic Pillow
More comfortable
The covers are also created to make sleep more comfortable. It is a fact that they are plusher than the duvet inserts.
Because they are made from down feathers and other down materials, they become very flexible and soft, making you feel like you have been gift-wrapped in your bed.
Easy aesthetic change
For many people, the bedroom's aesthetic is the main thing that makes them relax. One of the room's main aesthetic builders is how the bed is made and what kind of accessories the bed has.
In addition, many people think about what a duvet cover is used for aside from protecting the duvet. The duvet cover is a game changer when setting or making the bedroom's appearance.
It can come in many colors, and because it is so easy to change, you don't need to worry about having difficulty changing the appearance to suit your needs.
Easy to store
Because you may own more than one cover to suit your needs, you may need to store the others. The duvet covers are known to be very light and easy to wrap up when they are not needed for use anymore.
Their main appeal for storage is that they can be easily compressed down to a small size in a laundry sack. Also, in contrast to comforters, they can be vacuum-packed for easier storage.