A low-profile bed is "low to the ground," as the name of the bed suggests. Keep reading to find out what does low profile bed mean, why it is a good choice, what Feng Shui has to say about them, and finally, how you can choose the best bed for you!
Therefore, the main distinction between platform beds and low-profile beds is in height. A platform bed is substantially higher off the ground than a low-profile bed.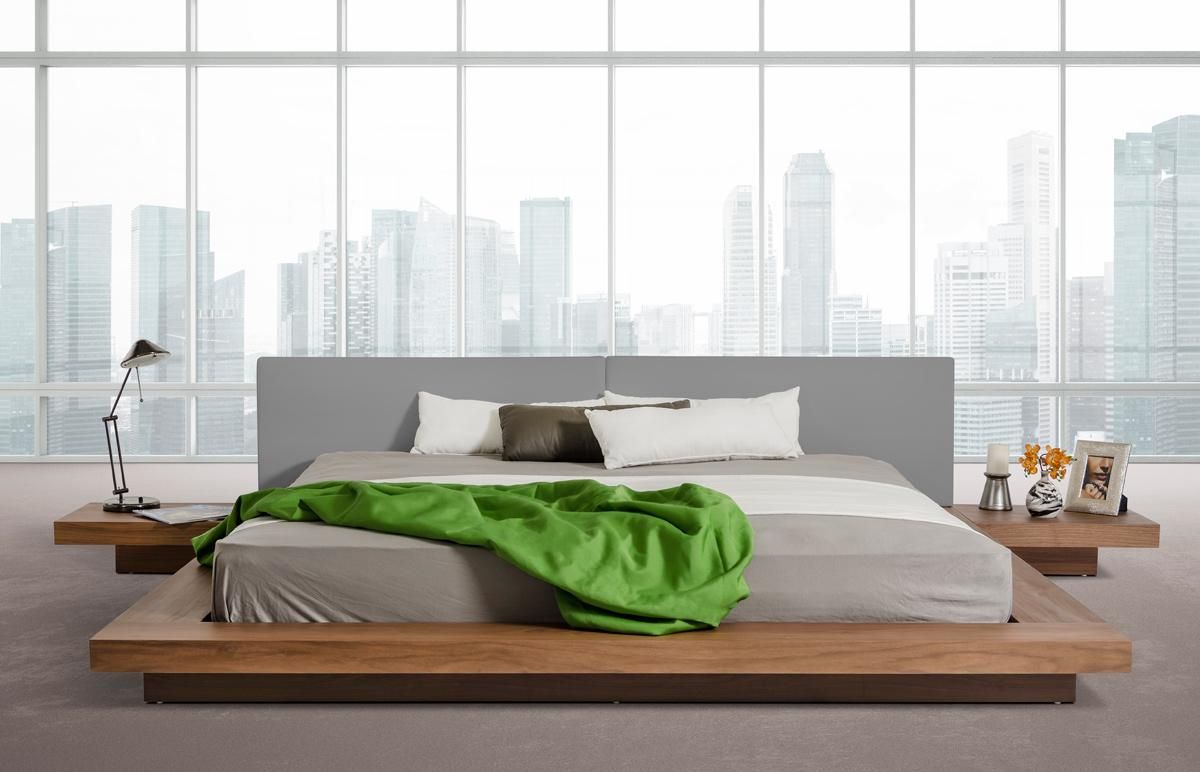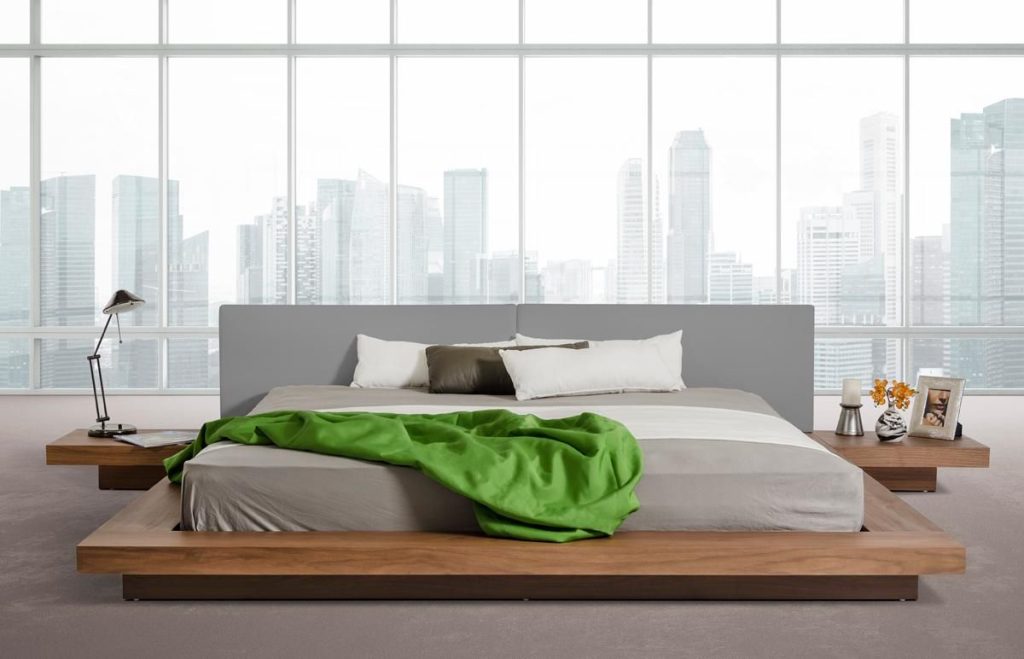 What Does Low Profile Bed Mean?
A low-profile bed has all the same elements as a standard bed, including a headboard, footboard, and bed rail, but it is very close to the floor. Most bed frames are 7 inches tall, while standard box springs are 9 inches tall.
The advantages of standard box springs are included in low-profile box springs, which are thinner versions. In contrast to ordinary box springs, which are 9 inches tall, they are typically 4 to 6 inches high.
Read More: What is a Sleigh Bed?
Why are low-profile beds popular?
These beds are trendy right now since they give a room a more contemporary or modern aesthetic, but they restrict one's storage possibilities. Low-profile beds are ideal for persons who dislike climbing on tall beds.
What is the difference between a low-profile and a platform bed?
When explaining what does low profile bed mean, we consider comparing a low-profile bed with a platform bed crucial. Here are the differences:
Height
Height is the primary distinction between low-profile beds and platform beds. Platform beds frequently protrude farther from the floor. The box spring mattress used in low-profile beds alters the beds' heights.
Storage
Another difference between the two-bed layouts is storage. Frequently, a platform bed will incorporate under-bed storage drawers or a trundle. Due to its height, a low-profile bed cannot accommodate an under-bed trundle.
Design
Another characteristic that sets low-profile beds apart from platform beds is their design. Low-profile beds are frequently designed to look modern or contemporary due to their proximity to the floor. 
Clean, angular lines and striking finishes that emit a sleek shine are used to showcase this design element. Contrarily, platform beds are available in various designs, including traditional, mission, contemporary, modern, and transitional.
Why are low-profile beds a good choice?
Creates illusion – Low-profile beds give the illusion of more space in small spaces with low ceilings.
A solution for your short pal – The best bed for short people is the lower one. They can sit comfortably at the edge of the bed thanks to it.
Science says so – Cool air sinks while warm air rises. Your sleep will be more comfortable because the lower the bed, the cooler the air.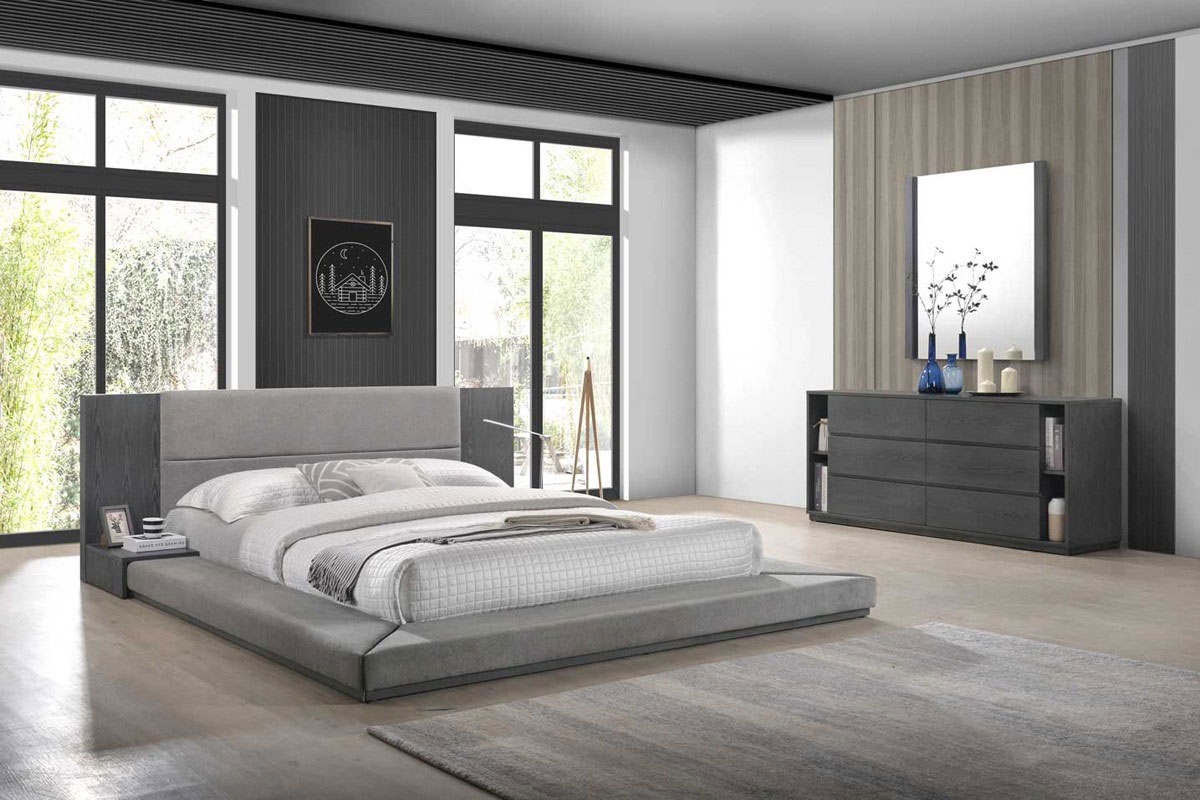 Benefits of a Low Profile Bed
Let us sum up the benefits of a low-profile bed:
A low bed base has many aesthetic advantages. A lower bed has a simple aesthetic and offers a classic look. It gives the impression that the room is larger because it is so low to the ground. A low bed typically requires less space to assemble and is less bulky.
A lower bed has the added aesthetic benefit of not requiring a bed skirt. Bed skirts have no place on a basic bed frame base since they make the space feel like Grandma's house.
Kids and animals can easily hop into and out of a low bed frame. It is entirely safe to sleep with your pet; however, we are still unsure whether this is a good or negative thing.
Many low beds don't require a box spring, making them more affordable than higher beds.
Cons of a Low-Profile Bed
Lack of storage space is one of the drawbacks of a low bed base. What will you do with all of your winter clothing? The inability to tuck items under the bed may be a key consideration when choosing between a high or low bed foundation.
Because it is more difficult to clean under the bed, dirt and dust can accumulate more readily.
Some people find it more difficult to get into the low height since they may experience back pain if they must stoop down to get onto a bed. The same is true when bending over in the morning to make your bed.
Feng Shui for Better Sleep
Many people use Feng Shui, an antiquated Chinese art form that emphasizes perfect balance and flows while constructing any space. Feng Shui theory holds that your bed's placement in the room and arrangement are crucial for getting a good night's sleep and unwinding.
The correct flow of chi also depends on the height of the bed (energy). For a restful night's sleep, chi must also flow beneath your bed in addition to surrounding it. A bed that is too high can build up energy, awakening you in the middle of the night, the same as a bed that is too low can obstruct the flow of chi.
Feng Shui experts suggest the following for additional bed-related advice:
Leaving an equal amount of space on both sides of the bed to promote energy balance
To feel secure and stable, position your bed so you can see the door while lying down
How to choose the best bed height?
While the typical bed height ranges from 16 to 24 inches, it is easy for individuals to determine which height is ideal. Essentially, they need to sit on the edge of the bed with their legs almost at a 90-degree angle.
However, if you want to get the benefits mentioned above of a low-profile bed, then choose that kind!
Are low-profile beds a better choice than the rest?
A taller bed appears more unified in a room with high ceilings, whereas a lower bed offers the impression of more significant space.
Taller beds work better with a traditional or modern-glam aesthetic, while lower beds work better with contemporary and modern decor.
Hope you find this article helpful, and now you know what does low profile bed mean and whether it is for you or not.