Tufted furniture has been around for a very long time. The tufting technique was first used for making rugs with decorative embroidered designs, but in the late 1800s, craftsmen also applied it to furniture.
Since tufting is known to be a more traditional style, many people who want to add such items to their homes may want to know is tufted furniture contemporary as well. So, if you want to buy tufted elements but are worried your home would look old-fashioned, we are here to assist you.
Continue to read our article and learn if tufting is the right choice for your home. Moreover, you can learn about the different styles. All of this might be just the professional help you need to decide better and faster.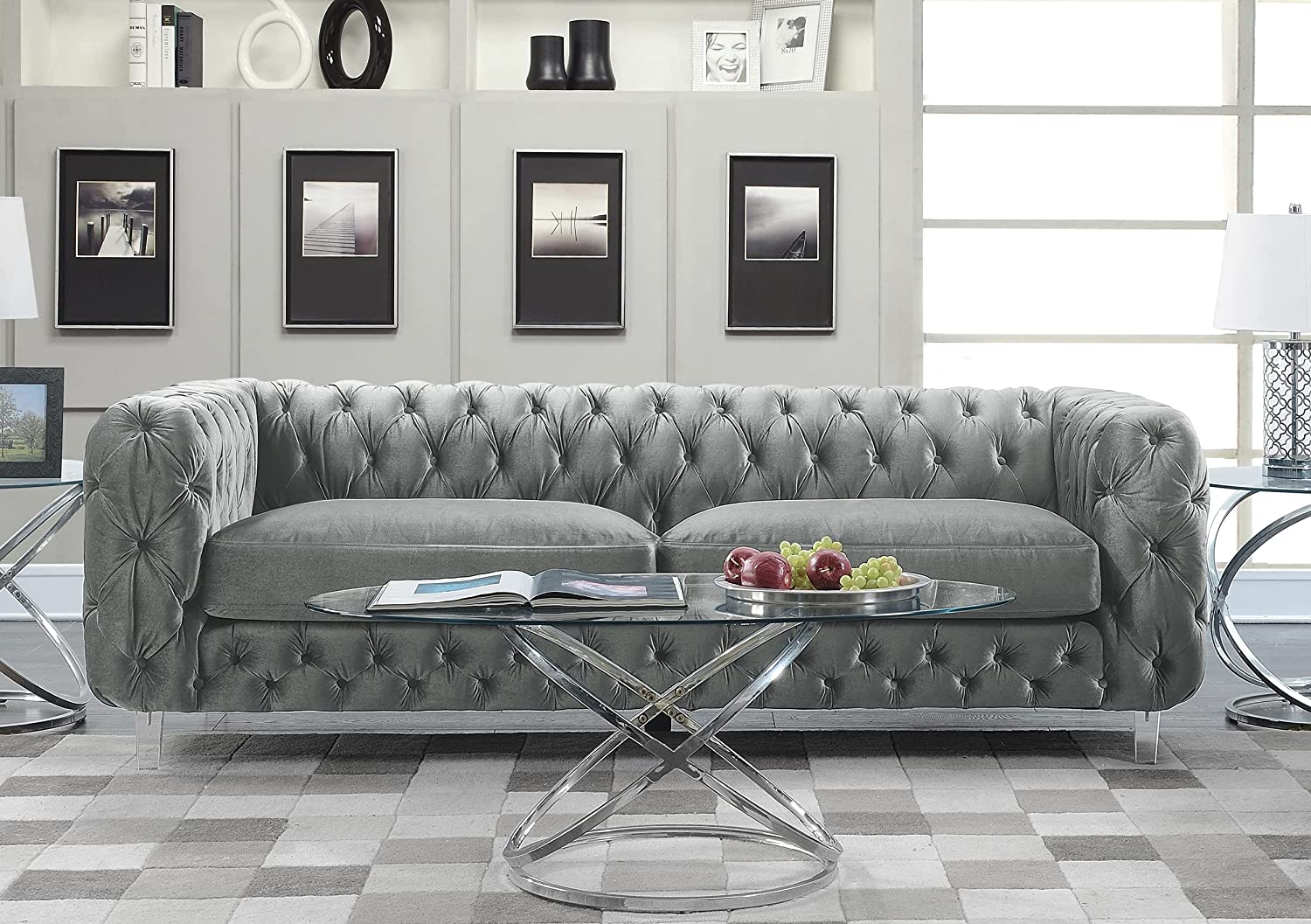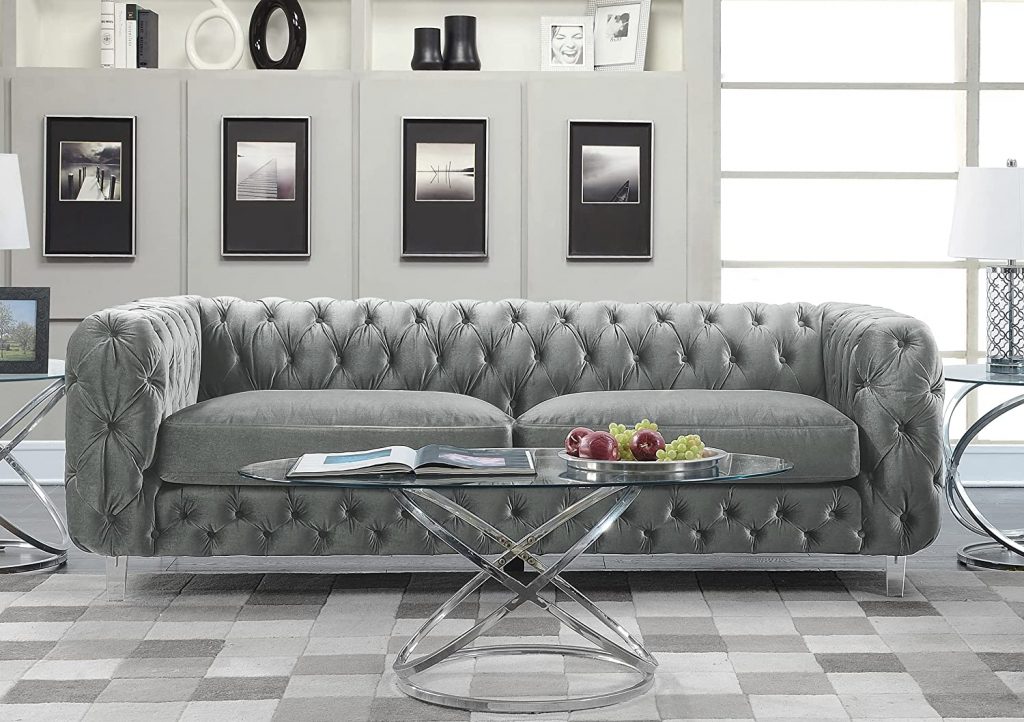 How Is Tufted Furniture Made
Tufted furniture refers to its tufted upholstery. It's a specific method that gives the elements a distinguished look. To achieve a tufted look, the upholsterer first pulls back the layers of fabrics and the cushioning.
Next, it stitches them together to secure their position. This leads to creating little dimples on the furniture's surface. Usually, the layers are secured with buttons or ribbons. Buttons give the furniture a more luxurious look. Ribbons are a great choice for minimalistic style.
Simply said, the whole process consists of creating little raised surfaces by pulling back the fabric. They are called tufts. Therefore, this is why the upholstery method is called tufting. It was invented in the 1800s, but it's still going strong today.
This is simply because designers have reinvented the technique to match modern pieces of furniture. Moreover, it is one of the hottest interior trends today. So, is tufted furniture contemporary? The short answer is – yes!
Now let's dive deeper into the different tufting styles.
Various tufting styles
One of the reasons why tufting furniture is super popular is precisely because its upholstery comes in various styles. You can pick tufted furniture in a Diamond, Biscuit, or Channel style. It all depends on your taste.
The Diamond style means that the raised surfaces created during the tufting are diamond-shaped. This type of tufting best goes with dark pastel colors, as it looks more traditional. You can choose it in gray, mint, teal, gold, etc.
Next, there is the Biscuit tufting. This style is distinguished by larger raised surfaces. They are typically square-shaped. It's most popular for sofas, ottomans, and benches. It's the perfect mix between classic and modern.
The Channel style is the ultimate contemporary tufting style. The patterns are shaped in the form of tunnels. Therefore, it has an incredibly unique look. It gives the room a special charm. It goes well with both dark and light tones.
In addition, there is also a button and blind tufting. This refers to whether the layers are secured with or without buttons. For a more royal look, buttons are better. If you want a more modern style, then you can go for blind tufting.
Read more: How to Place Accent Chairs in a Living Room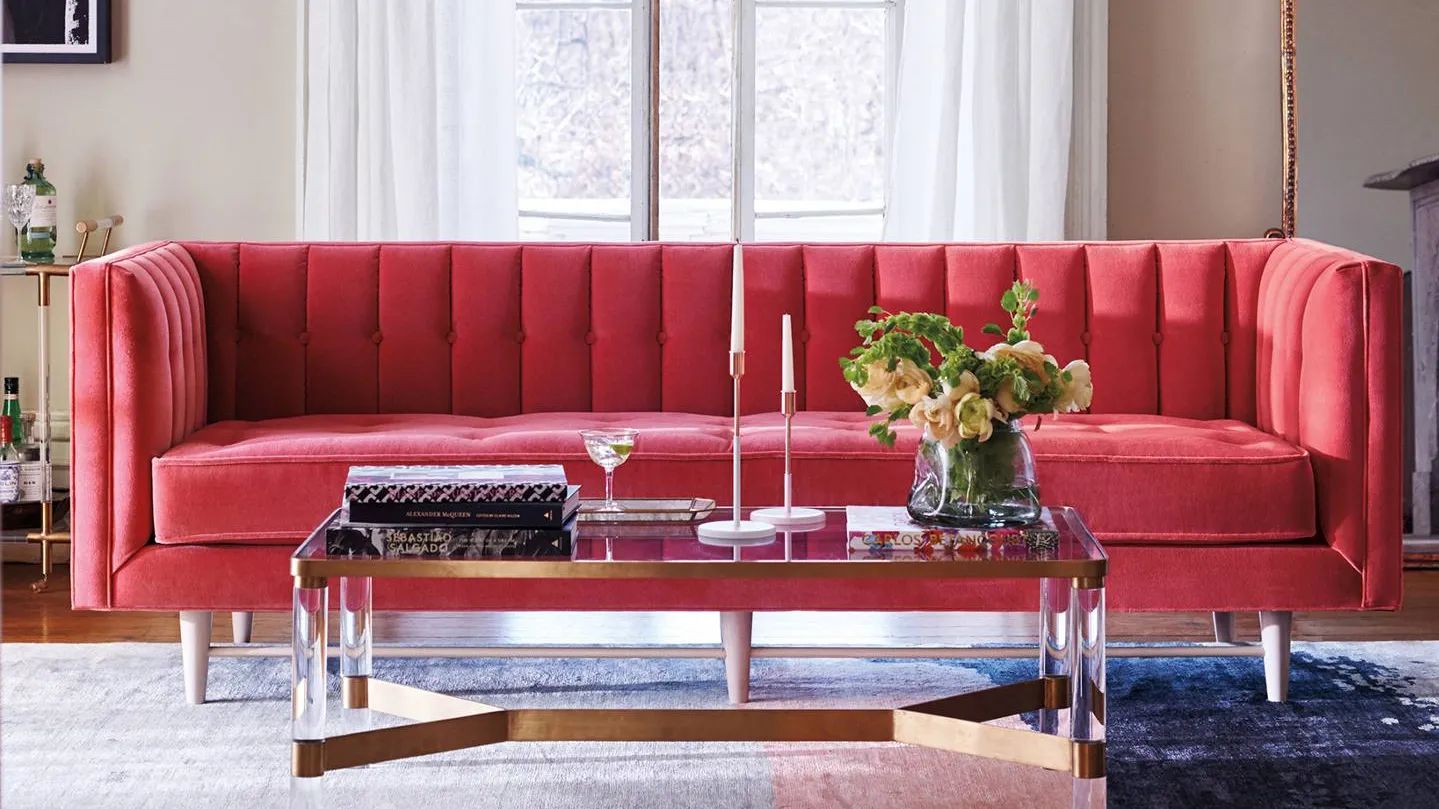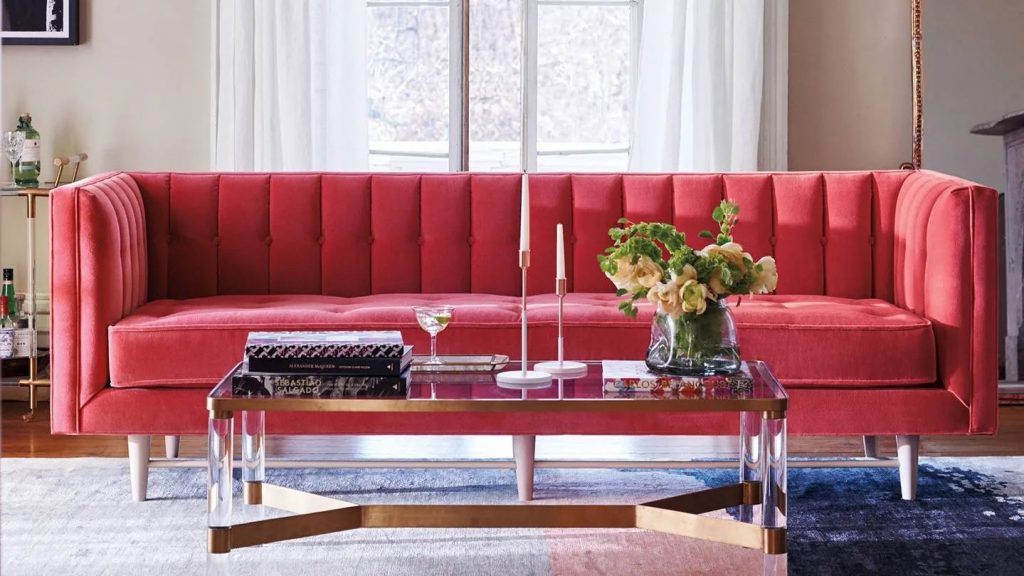 Why Should You Choose Tufted Furniture?
There are a few reasons why you should choose tufted furniture for your home. Firstly, the eye-catching design has the power to add dimension to plain objects and rooms. So you can add only one tufted element and make the room very attractive.
Next, tufted sofas that are placed directly under lighting can make the room look very spacious. In addition, if the room lacks a focal point, you can easily use the tufted furniture as one. These factors can significantly simplify your decorating process.
Moreover, tufted furniture lasts longer. So, it can help you save money in every aspect. Since it lasts longer, you won't have to buy new very soon. Also, you can achieve a gorgeous interior effect with a single tufted element. Therefore, you won't have to buy more than one element.
It's also ultra-flexible and comfortable. Additionally, you can choose tufted upholstery for your ottomans, pillows, dining chair tables, headboards, etc. Therefore, you can achieve maximum comfort in any room.
Last but not least, tufted furniture is super modern. Adding one or two tufted elements can make your home look like a cover of an interior magazine. So your guests will be very impressed.
What kind of tufted furniture can you buy?
Firstly, you can buy sofas. Tufted sofas can be found in different styles. It usually comes with curved armrests and a high backrest. However, there are also tufted sofas with straight armrests and lower backrests.
Next, you can pick a tufted chair. It can be a set of dining table chairs or a single chair for the living room. Tufted chairs, like sofas, are sold in all kinds of materials. The most popular ones are leather and velvet.
Some designers go a step further, and now you can even find a chair with only one tufted feature. Usually, the backrest and the armrests are tufted, and the cushion seat is plain. It's a very unique and modern concept.
Furthermore, you can buy tufted ottomans. Lots of modern designs come with adjustable parts. Therefore, you can arrange the ottoman in a different shape. This way, the tufted upholstery can look even more creative.
Tufted tables are also quite popular. They are usually square or roundly shaped. Also, you can pick a table that is entirely tufted or only one-side tufted. Lastly, you can buy tufted pillows and headboards for your bedroom too.
Conclusion
The tufting process was first used to make embroidered rugs. It originates from old European craftsmanship. But thanks to the immigrants, this technique was brought to Pennsylvania, USA. Today, the market offers us different types of tufted furniture.
Before you go shopping, it's important to know why it is called tufted, is tufted furniture contemporary, what kind of styles are there, etc. All of this will help you make the best decision for your home.