Moving into an apartment is an exciting stage of life that helps independence. No matter your living arrangement, whether you're moving into your apartment or sharing a rental with roommates, you'll need furniture for the area.
Even with limited resources, furnishing a new apartment might be challenging, but it doesn't mean you have to binge-watch your favorite shows while sitting on the floor. There are countless ideas and strategies for locating contemporary, affordable furniture to turn your new place into a completely furnished house.
To get you going, we've gathered a few suggestions on how to furnish an apartment cheaply that will undoubtedly enable you to save money, time, and a tremendous amount of energy. So, let's get started!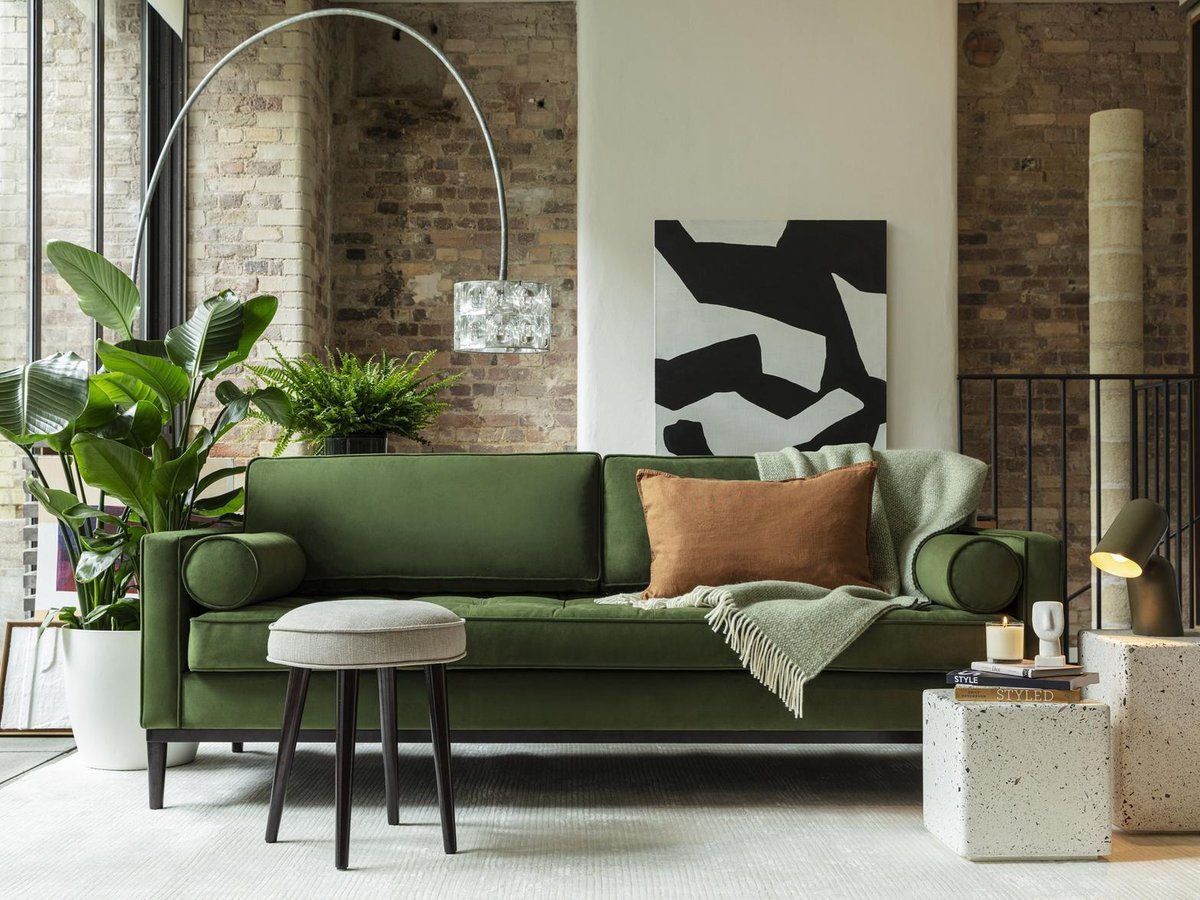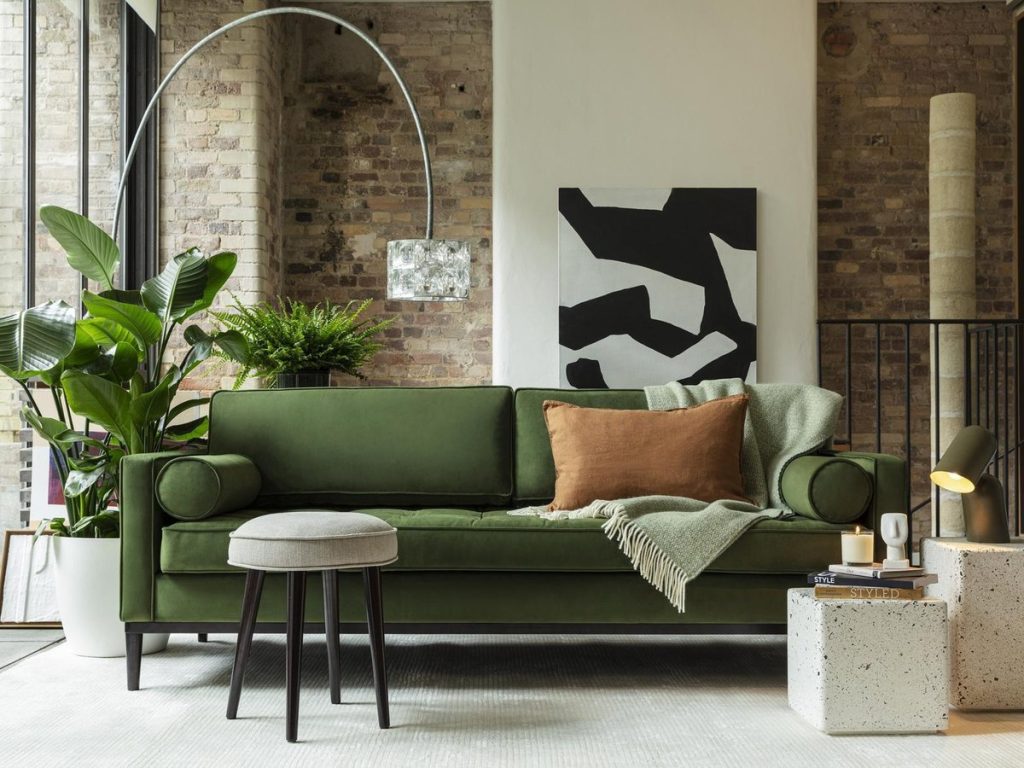 How to Furnish an Apartment Cheaply
Renting an apartment that isn't furnished is one of the finest ways to stay within a tight rental budget. This will enable you to locate a decent location for a fair price and decorate it whatever you like. There is only one issue: you would have to furnish a flat in its entirety with absolutely little extra cash.
What choices do you have in this situation? Here, you should check our guide for furnishing your apartment to see what you can do to make it feel more like your first adult residence.
Visit the website with freebies
You should start by looking through classified websites like Craigslist or Facebook Marketplace. Many people would rather try to find a new owner for their cherished furniture than toss it out. Some people may offer you free use of their large couch as long as you pick it up yourself.
Since so many people now recognize the significance of responsible consumption, this is growing in popularity. And for those who don't want to spend a little fortune outfitting an apartment, it is the ideal alternative. Avoiding brand-new furniture not only helps you save a lot of money but also helps the environment in a small manner.
Shop during major sales
Don't pass up the major sales when they appear in your neighborhood shops. Many furniture retailers operate on a yearly timetable; they typically rotate their inventory for the spring and fall seasons.
It is better to purchase indoor furniture at the end of the winter and the end of the summer. By doing so, you can purchase the inventory before the businesses switch to the new trends for the upcoming season.
Be sure to sign up for your store's email specials and keep an eye out for infrequent sales because timing is frequently everything when saving money.
Additionally, because you're relocating, register your new address with the post office so that you may receive many "Welcome Home" coupons. These coupons feature many great discounts for movers from different furniture stores.
Visit local garage sales
Some people go to flea markets solely to search for antique treasures. Even if you don't have a keen eye for antiques, it is a great place to find decent pieces of furniture.
Of course, vintage enthusiasts may impact the price of antique furniture, but you can always find someone willing to sell their coffee table for a few dollars. There are many possibilities available because it's rather typical for people to sell a table or a pair of chairs they don't need.
Most importantly, try to avoid concentrating on how a particular component now seems. Consider instead how much it would cost to transform this object into a wonderful addition to your apartment. Perhaps all a coffee table needs is a quick clean and polish to transform it into the focal point of your living space.
Review and contrast all of the least expensive options to see which will best suit your wants for furnishings and your budget.
Related: How to Decorate a Living Room on a Budget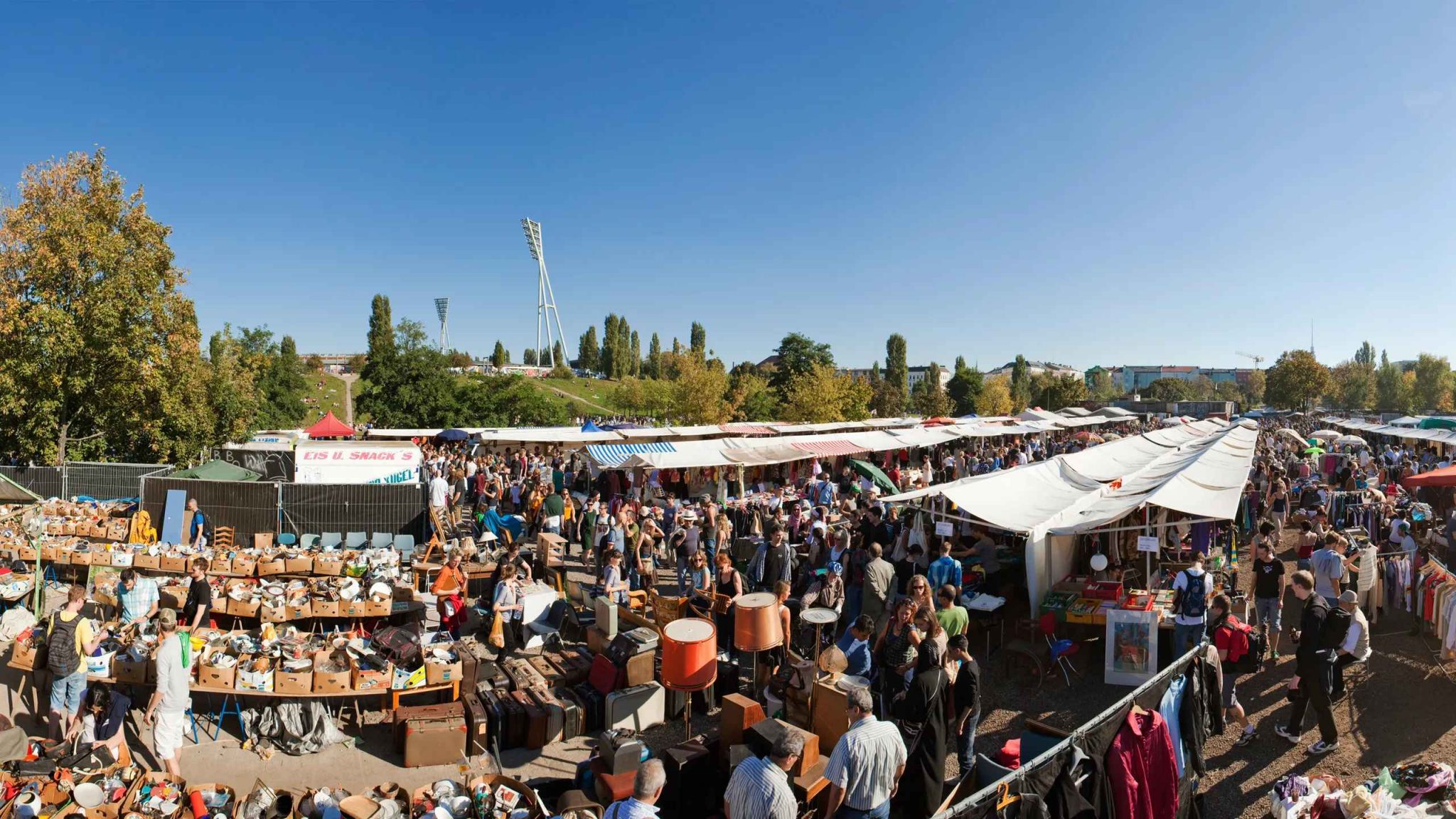 Go to flea markets
A flea market is good for quick, one-stop shopping and frequently sells nice furniture. You won't have to bother cleaning the products up because sellers care about their appearance. Grab a dining room set of chairs and a table, and while you're at it, grab some extras like a tablecloth, cutlery, cookware, and decorative items.
Refurbish your old furniture
We have already discussed auction websites, flea markets, and yard sales. With all the worn-out furniture you could find, what else can you do to make your home appear great?
Consider the scenario where your older sibling gives you the old kitchen table they kept in their storage unit. It's too worn out and abused to retain, but it's still reliable and works well. At that point, you can use your creativity to update or refinish your old furniture.
By doing so, you'll be able to give it a brand-new, contemporary style and ensure that your home doesn't resemble a dumpster. Even if you don't think your DIY abilities are strong, give it a shot. You can thankfully follow a lot of publications and YouTube videos.
Upcycle from the local community
After deciding on a budget, you wonder how to decorate an apartment cheaply. The most affordable approach to furnishing an apartment is usually to start by looking for recycled or used furniture.
What people in your region sell for excellent prices will astound you. Buying used furniture has the drawback that you'll typically have to pick it up and bring it into your apartment. This stage is made a lot simpler if you have a truck or a friend who does.
Although buying antiques may seem pricey, occasionally, those shops have chic and affordable treasures. You can reduce the price to what you can afford if you feel comfortable bargaining with store owners, especially if you have cash.
You can also shop at garage sales and flea markets; you can locate these hidden treasures by researching regional news websites or community forums.
Regarding research, don't forget to use social media trade pages and internet marketplaces to identify folks actively attempting to sell their belongings. If you're willing to look outside your immediate area, there are also many thrifting-based apps with fantastic finds.
Buy multitasking furniture
You can't have anything in your flat that isn't making money when space is limited. Choose furniture that can serve many purposes, such as a coffee table that also serves as a storage chest, a Murphy bed or couch bed, or a bed with a drawer underneath for linens and clothing.
In addition to serving as a side table for a lamp or coaster next to a sofa, you can also use a tiny bookcase to keep magazines and books. A bar cart is among the most adaptable pieces of furniture. It can be used as a shelf, a mobile unit, or even a bedside table if you put it next to your bed.
Many furniture designers produce fantastic furniture for compact areas, such as workstations that can be folded into a pretty wall decoration or tiny dining tables that can expand to seat more people when necessary.
Read more: How to Furnish a Long Living Room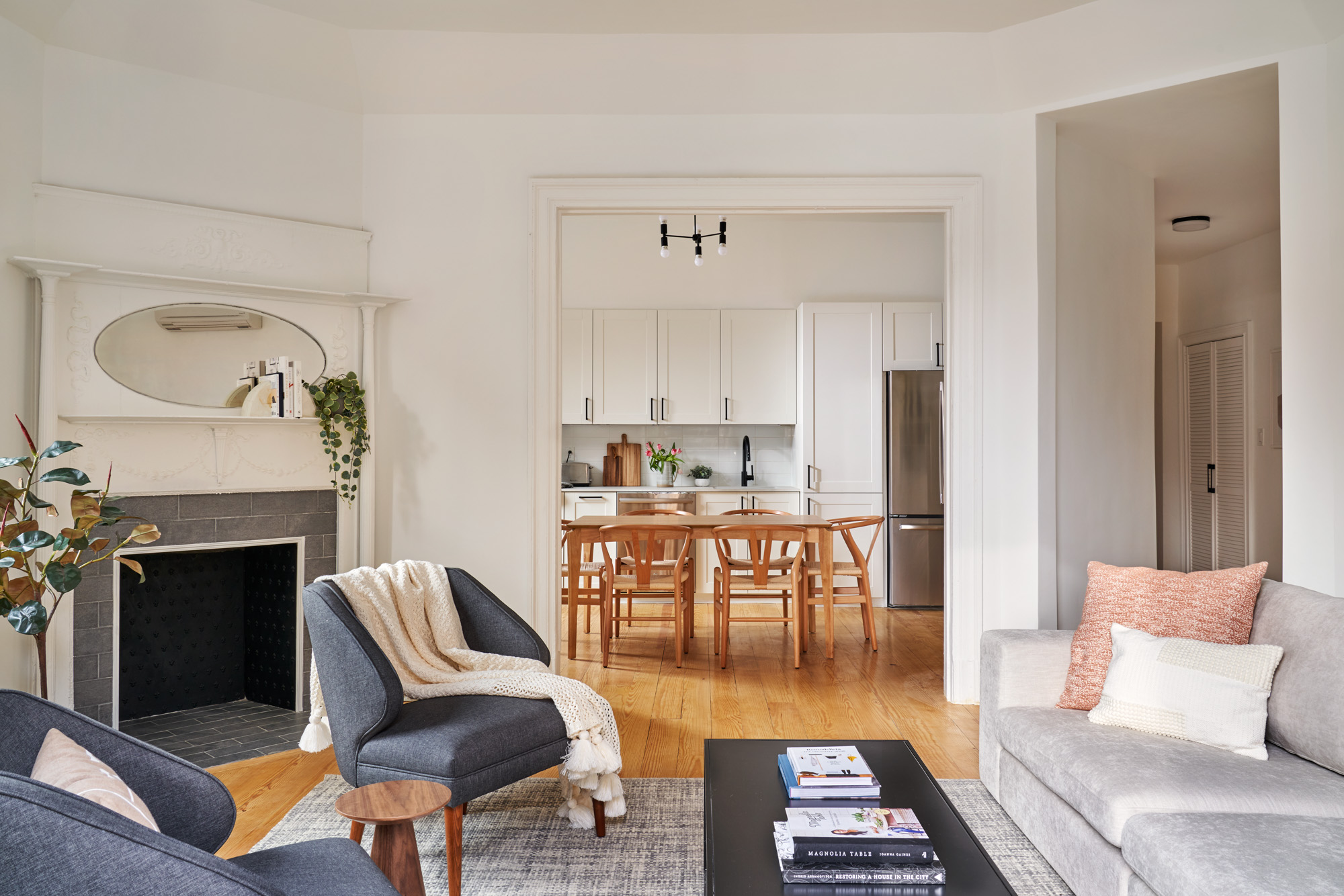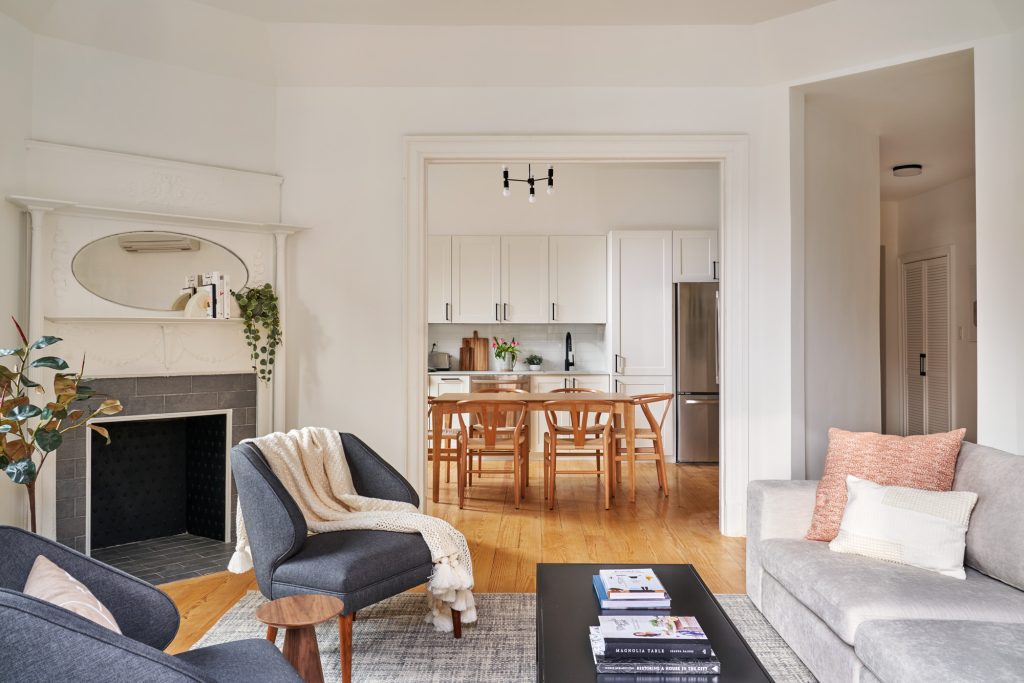 How to Furnish an Apartment for Free
It may be quite difficult to furnish your home with practically no money, but you shouldn't give up just yet, especially with our advice at your side.
Charity organizations
You should first check with the neighborhood charities. Their primary objective is typically to assist anyone, and individuals frequently donate money, clothing, and furnishings.
If you're fortunate enough, you might be able to receive some furniture for your new home by contacting any charity group in your region and asking if they have any furniture available. You can also describe your position.
Sidewalk or dumpster
Many people ignore this alternative, but if you're willing to look harder for furniture, you should check the nearby dumpsters and pay attention to whatever you see when wandering around the streets of your city.
Some folks want to toss away their old furniture rather than sell it. People frequently discard objects that still have a use for them and may even be attractive. If not, everything you discover may always be renovated and refinished to give it a more modern appearance. Sincere treasures can be found that are only waiting for a new owner.
College campus
The days of move-out are chaotic on college campuses. When it comes to the number of items the dorm occupants discard, make the most of this tip; it's like a true goldmine, and you'd be surprised at the things you can occasionally find there.
Inform your friends and family
If you don't ask, you'll never know what people are trying to get rid of. Letting others know you're looking to furnish your new apartment opens the door to more vendors and even individuals looking to clear some space on their property.
Inform your friends, relatives, and coworkers so that they can search their donation bins for used goods, or keep an eye out for items needed to brighten up your space.
Talk to your neighbors where you live; you never know what they might be prepared to part with or offer as a housewarming present.
Also read: How to Decorate a Rectangle Living Room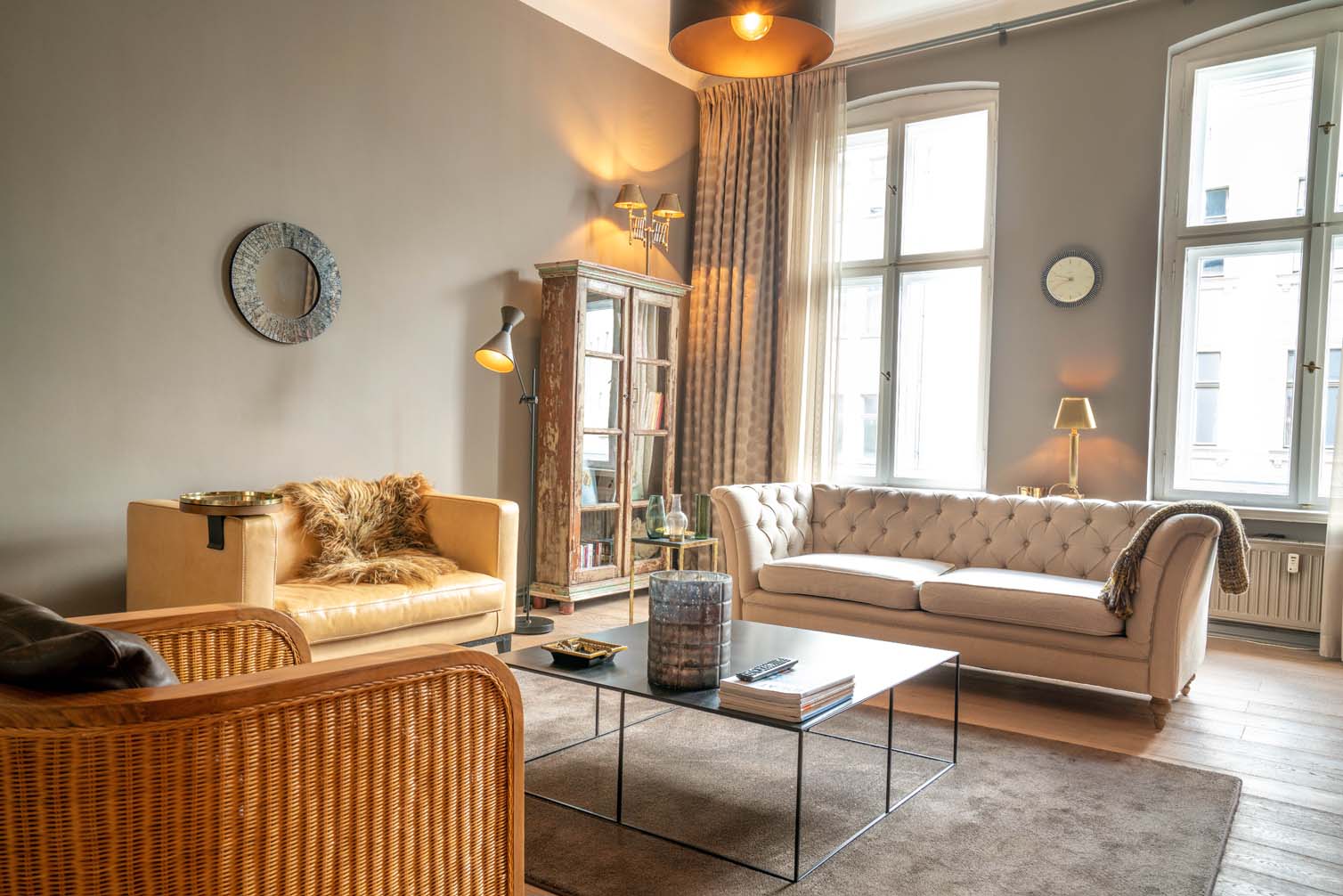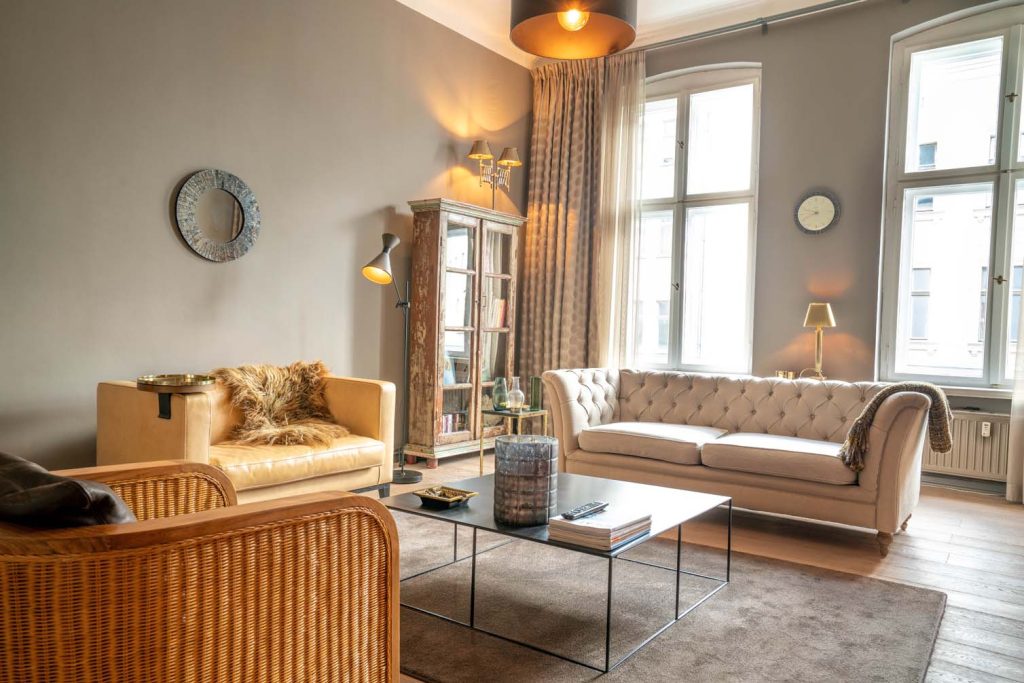 Things to Consider Before Furnishing an Apartment
Think about the money you're investing
Consider what is most important to you before choosing your furniture because some products are inexpensive while others will cost you more. For instance, a well-made, high-quality bed frame will cost more than a coffee table that you may purchase at any respectable resale shop.
Additionally, consider whether you're making a long- or short-term purchase. If you want your sofa to endure a long time and withstand wear and tear from people and pets, it makes more sense to spend more on it than on easily replaceable decor.
Source your essentials
When you have a tight budget, you should always prioritize buying the necessities before spending money on more decorative or novelty items you can wait to get. Make a list of the pieces of furniture you'll use the most in each room.
For instance, a bed frame, a dresser or something comparable, and perhaps one nightstand are necessities. What about a bookshelf? Maybe your books and souvenirs will be fine on your dresser or in a moving box until you save up a little more money.
Make the measurements
Always bear in mind the size of your new apartment so you can get the appropriate furniture. You won't be able to get the proper furniture, or you'll just make a mistake and buy something that won't fit if you don't know the precise dimensions of your rooms.
When working on a limited budget, mistakes are not acceptable. You'll feel the pain of each one on your wallet and subsequently kick yourself for being so lazy. Instead, get a measuring device and determine each room's width and length, as well as the height of the ceiling. It's time to move on to the following stage once you're finished and have it carefully recorded in your notes.
Don't overcrowd the space
You may save time and money by being aware of the amount of space you can use. Measure the rooms and prepare a plan for what will fit in the available area. This will be useful when shopping for items; if necessary, carry a measuring tape. Nothing is worse than purchasing a sofa that is too large for the room you intend to keep it in.
On the other hand, you don't want to overcrowd your room. Be careful not to overbuy; minimalism is currently highly popular, so make good use of your available space. Don't let your insurance be one of your moving-related worries; you already have plenty on your plate.
Conclusion
It's challenging to furnish your first apartment from scratch, but we strongly think your choice method will make all the difference. As you can see, there are many places to look and tactics to use while looking for inexpensive furniture.
Create the ideal apartment that perfectly captures your personality to make the most of your living experience. You may transform that modest apartment into paradise by applying smart money management strategies and tried-and-true interior design methods.
We need to express that anyone can furnish their apartment on a tight budget or without one. With our examples and advice, we hoped to convince our readers and make them learn how to furnish an apartment cheaply.