Some may say that learning how to choose dining chairs is boring, but we are here to change your mind, and instead of the tedious process, selecting chairs will become your pleasure.
It would be best if you created a comfortable environment for yourself. This increases your creativity and motivation while also increasing your serotonin levels.
It's time to brighten your dining area with the best wooden or metal chairs. Choose whatever you like. If you know what you're looking for, you can decide between the best dining chairs for your home, and we are going to present a few different models later. So stay with us!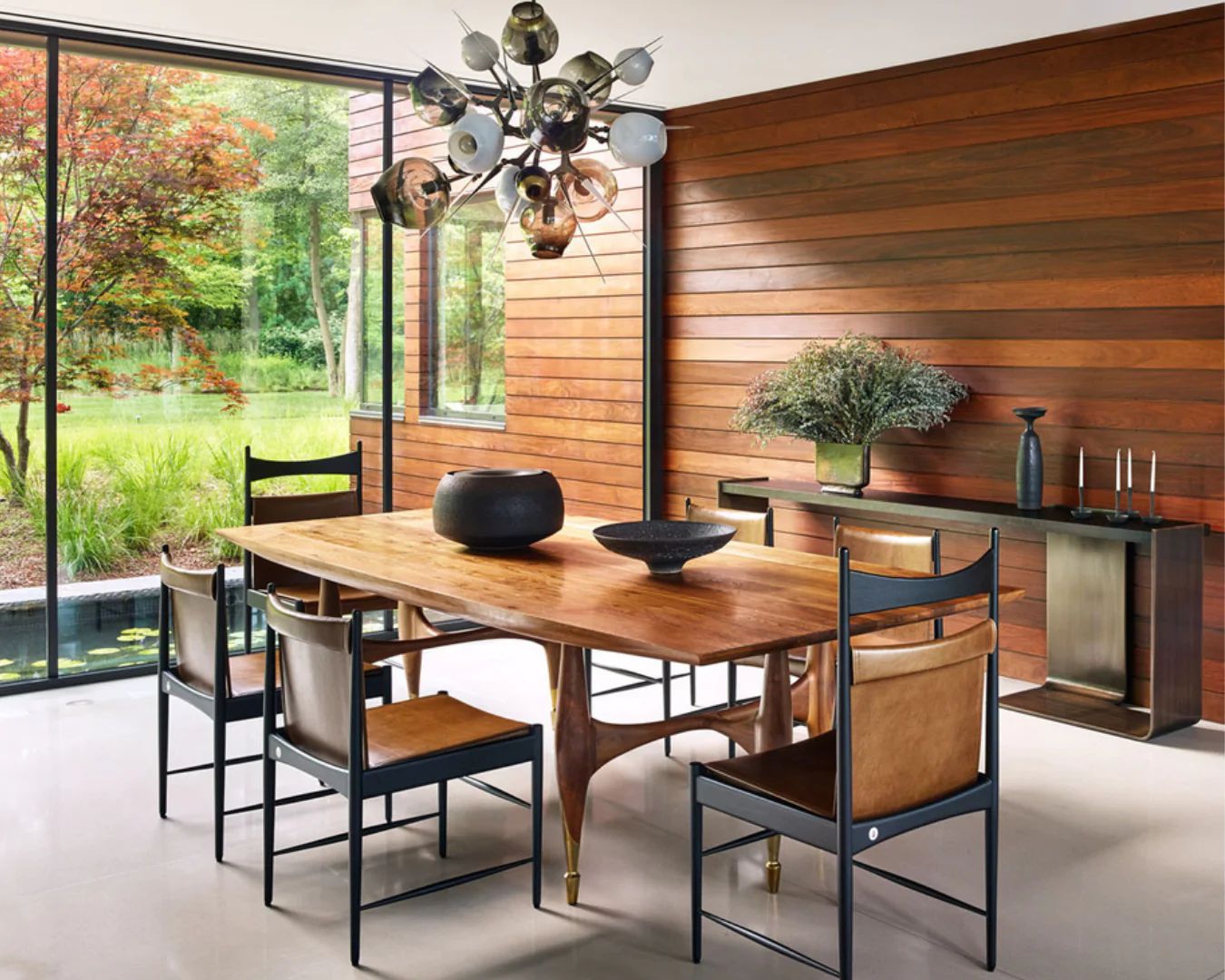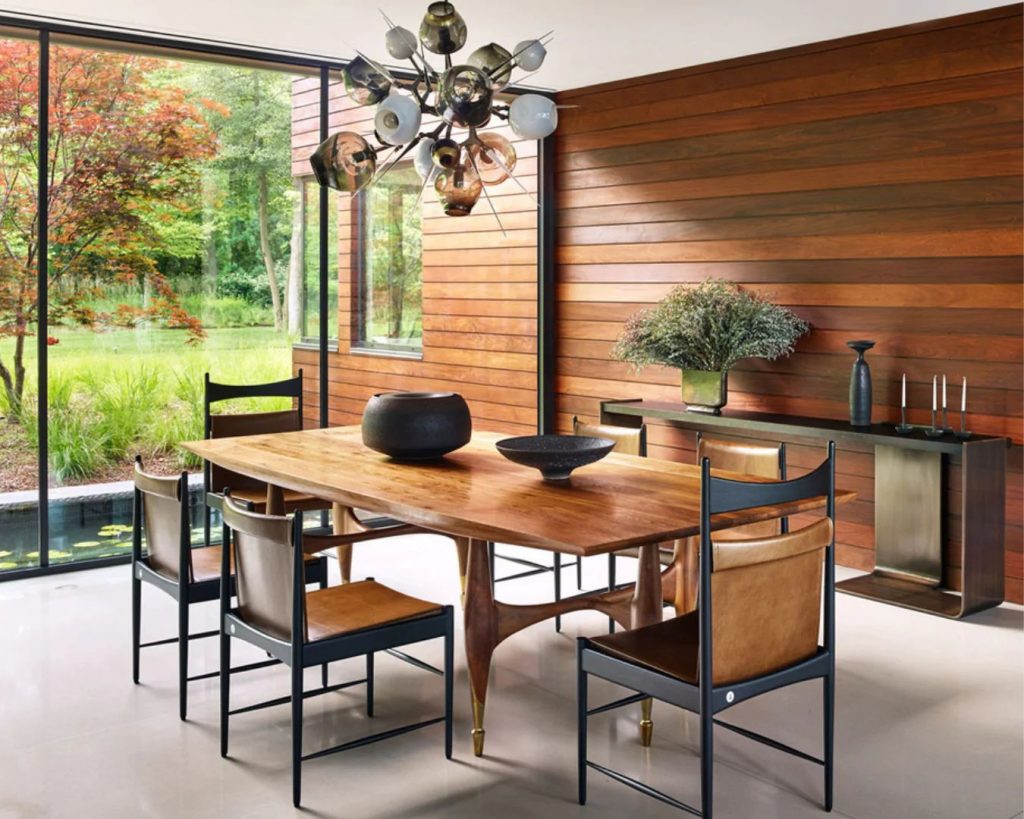 How to Choose Dining Chairs
In this article, you'll get to know more about the dining room and the perfect chairs to complement its appearance. Many people struggle with this question and look for answers in all the wrong places. Let's discover how to make this particular choice simpler.
First step: Take a look at your dining area
The perfect size and shape
In order for you to choose your perfect dining chairs, you need to know all about their qualities and features. That's the most important thing when choosing a dining chair properly.
Start by assessing the size and shape of your table and the available space to determine how many chairs you'll need and what can fit. Oval and rectangular (or even extending) tables can accommodate more people than square tables. It is also a good number for round tables because there are no corners and more people can fit in it.
Measurement is the key to finding the perfect dining chairs
Measure everything, especially the table's height, top thickness, and skirting or aprons. As opposed to relying on sizes listed on labels or websites, you should use a measuring tape to get an exact measurement.
The prevalent rule is that you need at least 6 inches between each chair to allow for elbow room, regardless of how big or oddly shaped your table is. In addition, unless you want your guests to get stuck every time they try to leave the table, you need to leave 15 inches between the chairs and any walls or other dining room furniture.
Second step: Choose an appropriate measure for the dining chair
The height is precisely calculated from the chair's top to the ground. Because this measurement varies so much from chair to chair, it is imperative to confirm it. While taller chairs will give off a more formal, closed-off appearance, lower-back chairs will open up your dining area. It is actually the seat depth that is measured from side to side of the seat.
Depending on how wide the chair is, you'll be able to fit as many chairs around your table. The chair's height is measured from the ground to the bottom of the seat. An essential dimension for figuring out how well your chairs will fit underneath the dining table of your choice.
Seat depth refers to the main gap between the front and back of the seat or the maximum amount of back support. As opposed to the total seat height, the height of the backrest is mentioned.
The footprint of the seat is the space that occupies the floor. This will determine how many chairs you can place around your dining room table, just like the seat width.
Third step: Choose a style of the dining chair
If you want to create an open, lighter space, simple wooden chairs with clean lines and open backs might work well. This would also look great in a smaller area. On the other hand, they may be more comfortable for longer periods if you intend to use your dining room for socializing or work.
You will also need to answer a few questions when purchasing dining chairs. For instance, how long do you intend to sit in those chairs? You should also be aware of your budget and the amount of space available in your dining area. When you have all of the answers, you can begin looking for the best dining chairs that will not let you down.
Quick tip regarding the design of the chairs
Focus on the chairs' design after selecting the appropriate size and material for your dining room. The best colors and patterns for your home should be considered in this regard.
If the majority of your furniture and the paint on your walls are neutral colors, beige, white, or light brown chairs may be appropriate for your dining room. Naturally, now could also be a fantastic time to add some tint to the space with chairs in baby blue, magenta, or any other bold color.
If you want your chairs to have a little more character, you can also choose a pattern at this time. Choose a paisley print, perhaps, rather than a solid color. With zebra stripes or another design, you can even take it a step further and flaunt your playful side.
Fourth step: Choose chairs to satisfy your needs
When choosing dining chairs, you need to understand that not all of them can be comfortable for you. And you surely wouldn't want a dining chair that won't satisfy your needs and is completely opposite of what you've wanted.
For this particular reason, it's always better to go shopping for dining chairs where you can see and experience them in person. This is better than online shopping, where you can't be 100% sure that what you're getting is the same thing described on the furniture site.
You won't go through the whole process of selecting the best chair for nothing because, at the end of the day, eating dinner on a comfortable chair is better than getting irritated by the discomfort while sitting and not enjoying the meal.
Read more: How to Decorate Dining Table
Do Chairs Have to Match Your Dining Room Table?
No, no, and absolutely no. There's no rule that your chairs should match your dining room. We mean, if you think that matching furniture in the living room is the same as the dining chairs, you're entirely wrong.
You can have one design for the table and a complete opposition design for the chairs as long as the design makes sense. You can put your own personal design and creation right there in the dining area.
Don't listen to anyone telling you otherwise. You don't have to be boring and lame and choose a design that you're not comfortable with. Even if you really want, you can purchase a set of different chairs. Just make sure they fit when you put them around the table.
How to Choose the Right Size for Dining Chairs
It's not a lie at all when we say that the chairs and the table should have a similar size and height. We want to be more precise, and that's why you should probably know that chairs should be lower than the table so you can avoid any knee bumps while sitting or eating.
Depending on how big your family is and how many chairs you'll need, you should leave at least 15 centimeters (around 6 inches) of space between the chairs. So when we're talking about a family of four, it won't take too much space.
If you have a big family, then you should consider chairs that can fit around the table perfectly.
What Chair Legs Should You Choose?
There are many different types of legs, and you should consider acknowledging them all just to be sure that you're making the right choice when you select the dining chairs. The legs are important and support the chair.
There are many different styles of them, such as double twist, cabriole legs, reverse scroll, etc. if you choose the legs to be wooden, you should know that they tend to be very hard to move, even though they are made of high-quality material which is also durable. If you want to go for lighter options, choose chairs with metal legs.
How to Maintain the Dining Chairs
Wipe up all the spills as soon as they occur with a lightly dampened cloth. If you only use specialized upholstery cleaning products, you can be confident that such a product is safe to use on fabric chairs.
Even though the sun is beautiful, prolonged exposure to it can ruin your chairs. The reason for this is that the material may fade over time. To avoid this, rotate your chairs regularly so they are not always directly exposed; instead of exposing your leather chairs to direct sunlight, which can cause fading, use cleaning agents or soaps on the leather.
Color bleeds from freshly dyed clothing or brand-new jeans can harm the leather. Instead of just wiping the mark, cover the entire surface with a soft, damp cloth. Before using the chair's seat, test any cleaning agents on the remote part of the chair. Because, surely, you wouldn't want to ruin the surface of the chairs by using chemicals and scrubbing them.
Your dining room chairs may inevitably sustain a lot of wear and tear if you have pets or children. In these situations, chairs with little or no upholstery are ideal because they are simple to clean.
Also read: How to Clean Upholstered Chairs
A List of Indoor Dining Chairs to Consider Placing in Your Dining Area
Formica
The majority of the American invention Formica, which was created in 1912, is made up of a layer of melamine and plastic resin. It was initially used as a thermal insulator before becoming the material that covers our kitchen dining sets and chairs. Also, this antique chair is reasonably priced and provides several advantages in terms of usability, resistance, and robustness.
Medallion chair
The medallion chair is undoubtedly regarded as a "must-have" in the home. It's a modern chair with incredibly comfortable curves. Because of its sturdy construction, this ultra-chic chair has a reasonably traditional appearance.
Medallion chairs come in a variety of colors, including white, red, pink, and beige, and can be made of wood, velvet, or linen. They can be used to create both a traditional office setting and an earthy setting in the living room or garden.
We believe that this chair will remain popular for a long time because it provides both support and comfort.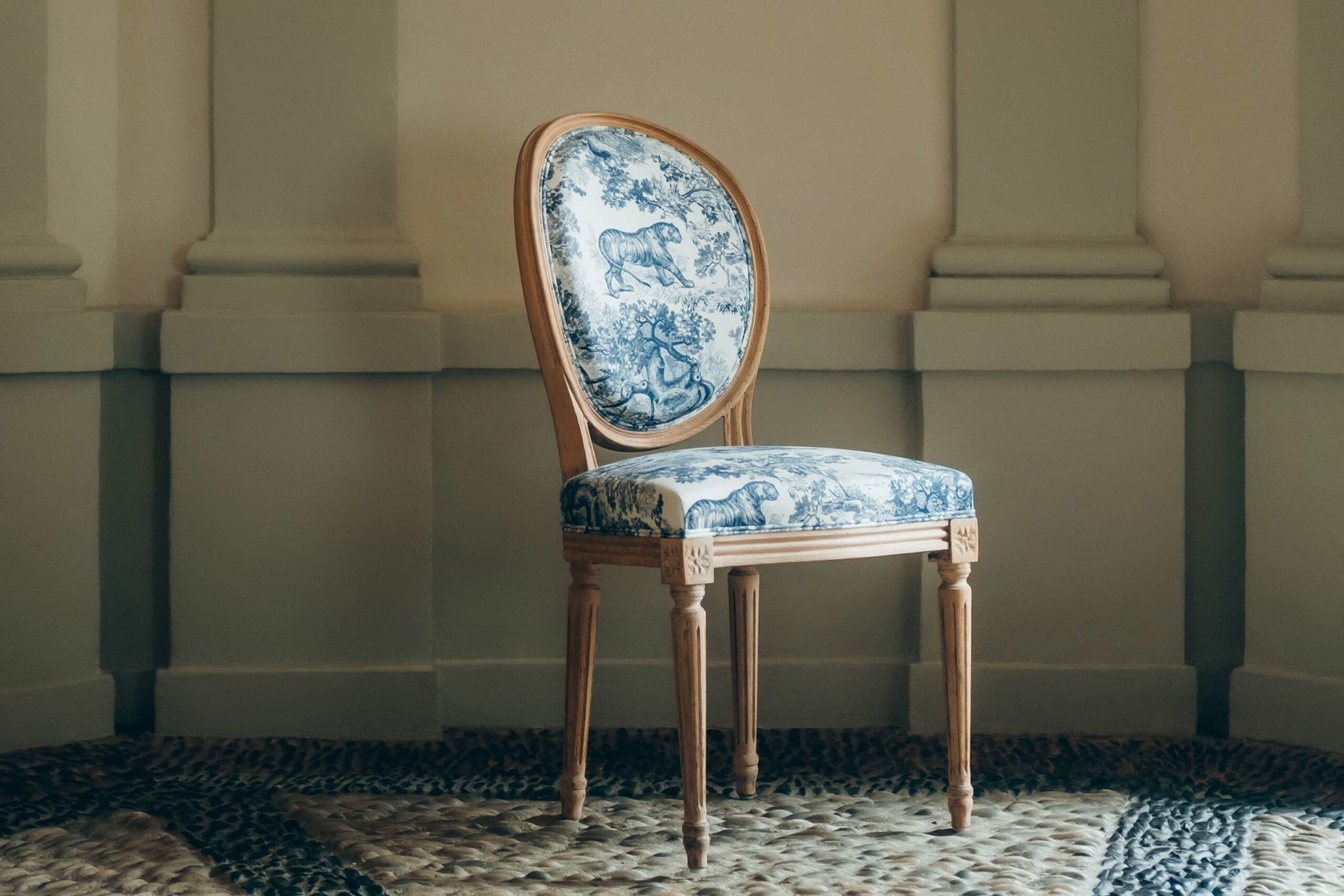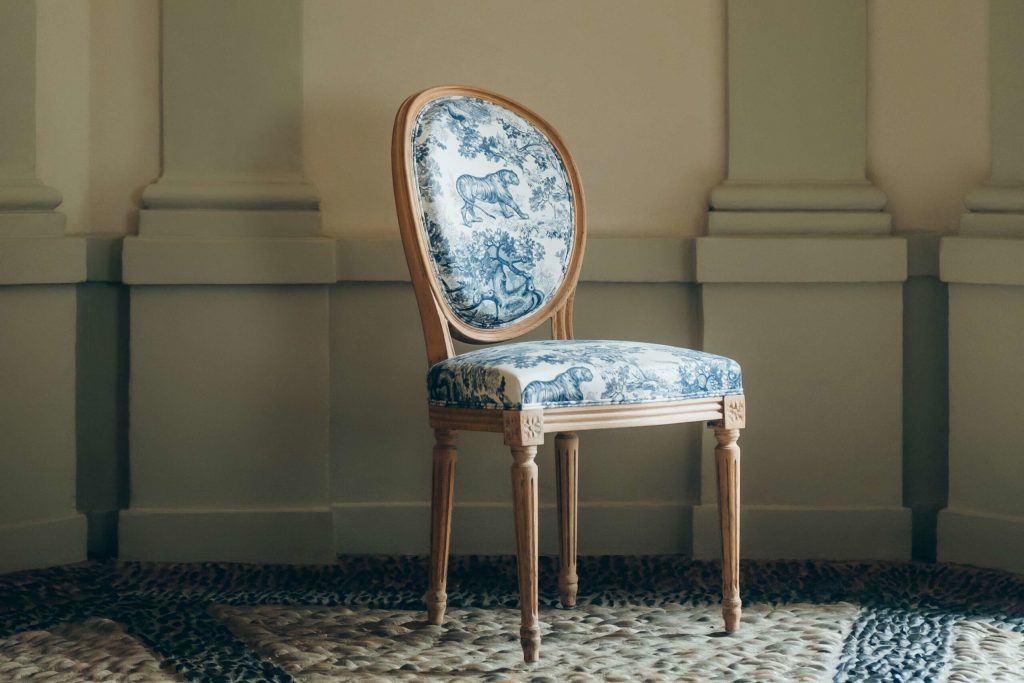 Upholstered chairs
If you decide on upholstered chairs, you have many options. Leather has a long lifespan and ages well if you know how to take proper care of it. Cotton and microsuede fabrics, which come in a variety of patterns and colors, can be easily cleaned in the event of a spill.
If you frequently eat meals with young children, it may be an issue. Consider purchasing chairs with replaceable cushions so that you can clean them, replace them if they become damaged, or switch them out according to the seasons.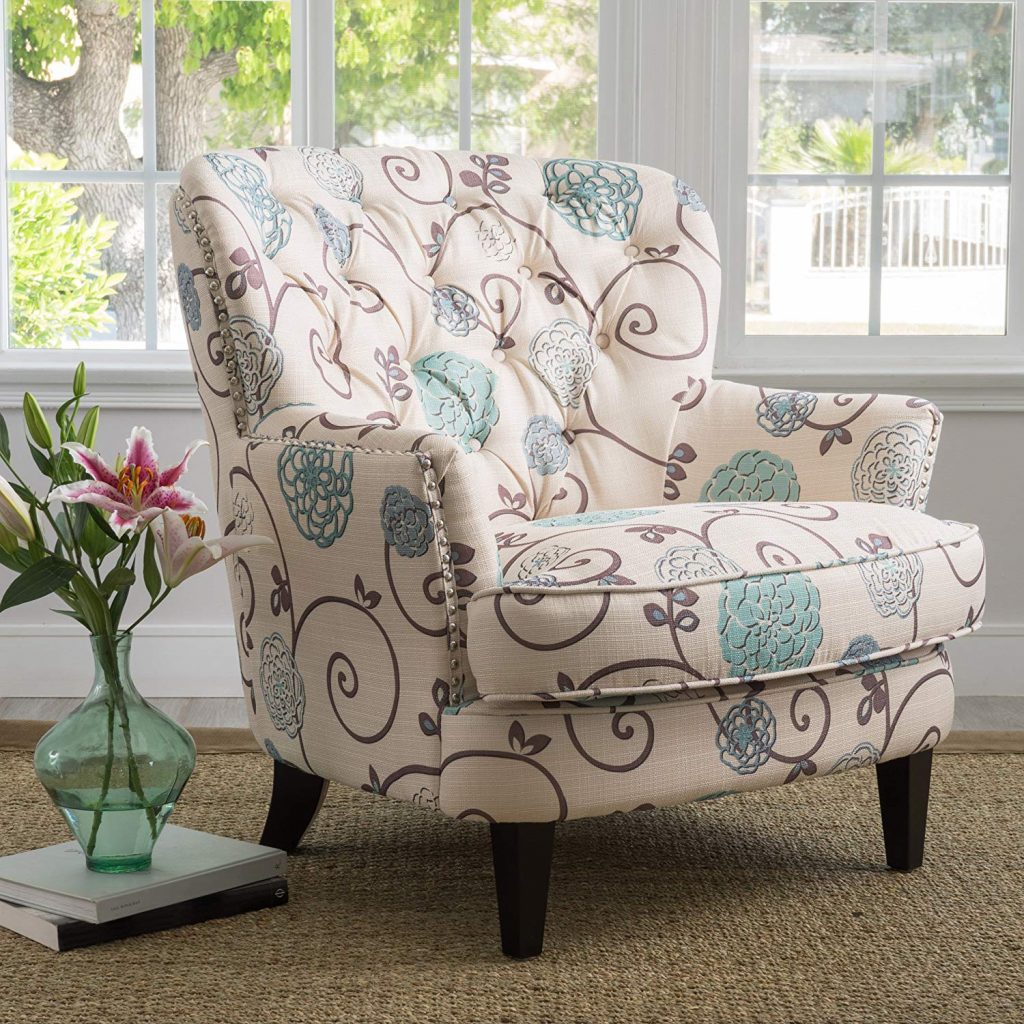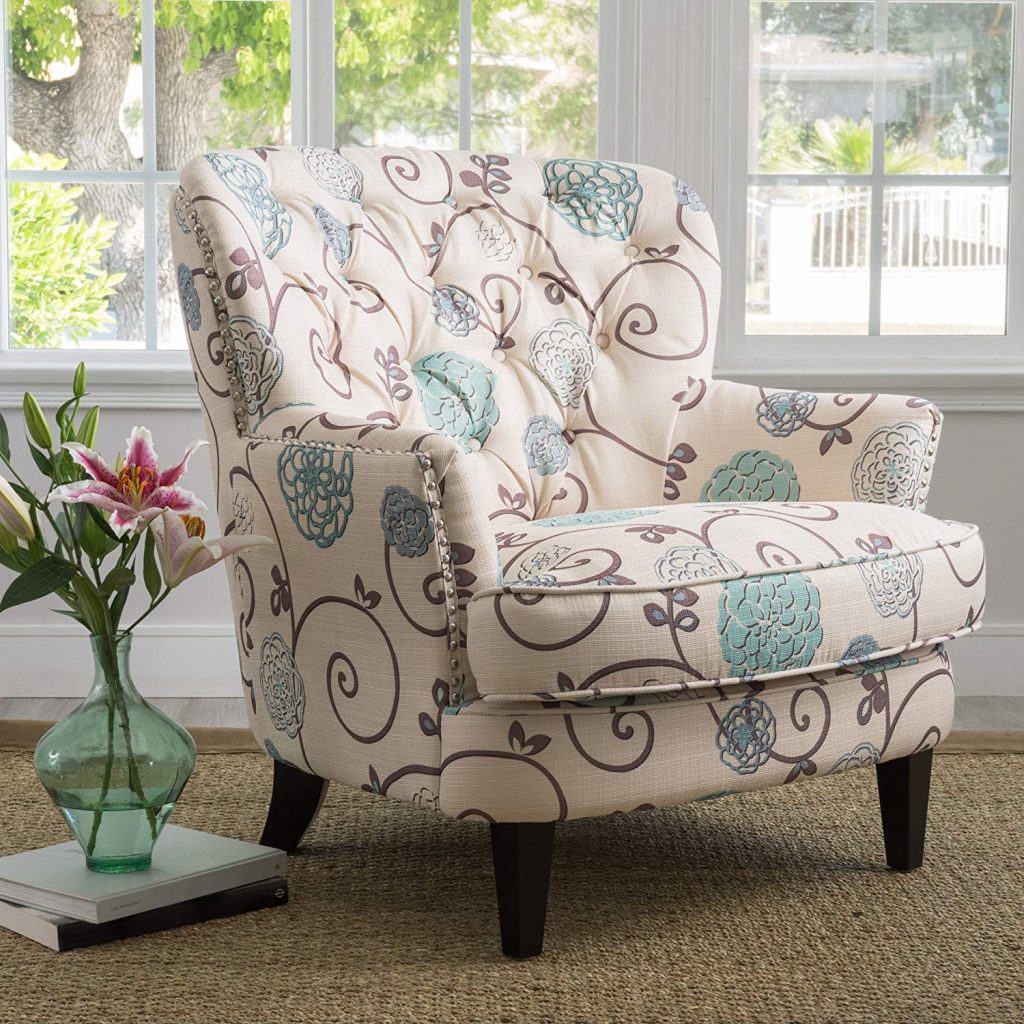 Armchairs
Dining armchairs will help to create a really opulent and comfortable atmosphere around your dining table. Furthermore, regardless of the size of your space, they are incredibly simple to style.
Keep in mind that if you choose dining armchairs, you may need to double-check the spacing. As an outcome, confirm that there is enough space for the chair to tuck in.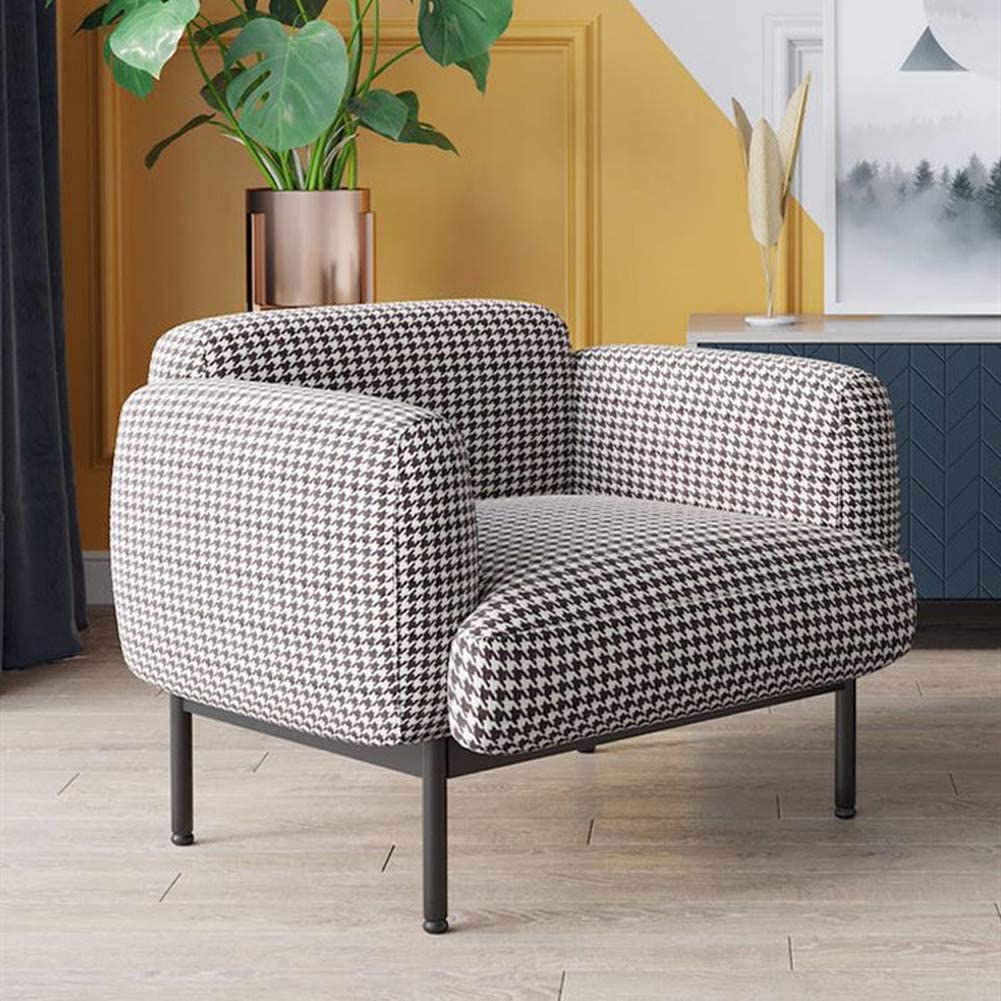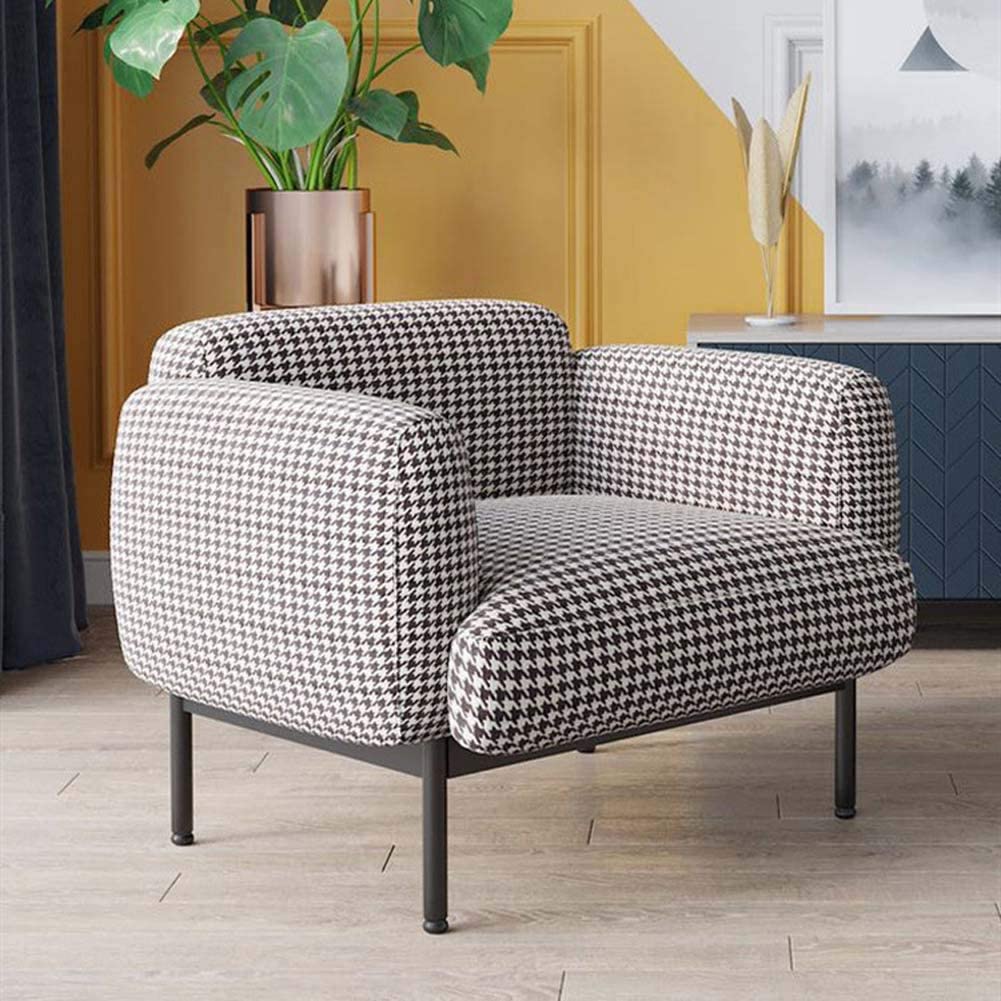 Cantilever base
A dining chair with a cantilever base has a very modern design element as well as a light bounce when seated. The cantilever frame is a shaped steel rod strengthened with a solid metal inner thread. In addition to being compact, the lightweight, portable chairs provide additional back support while seated.
Open back chairs
If your dining chairs have an open back, they will be less noticeable in your room. This is an excellent opportunity to open up the appearance of your space and experiment with colors and finishes. The Senn Colorful Dining Chair, Senn Oak, and White Dining Chair all have a sleek, square shape that complements a wide range of dining tables.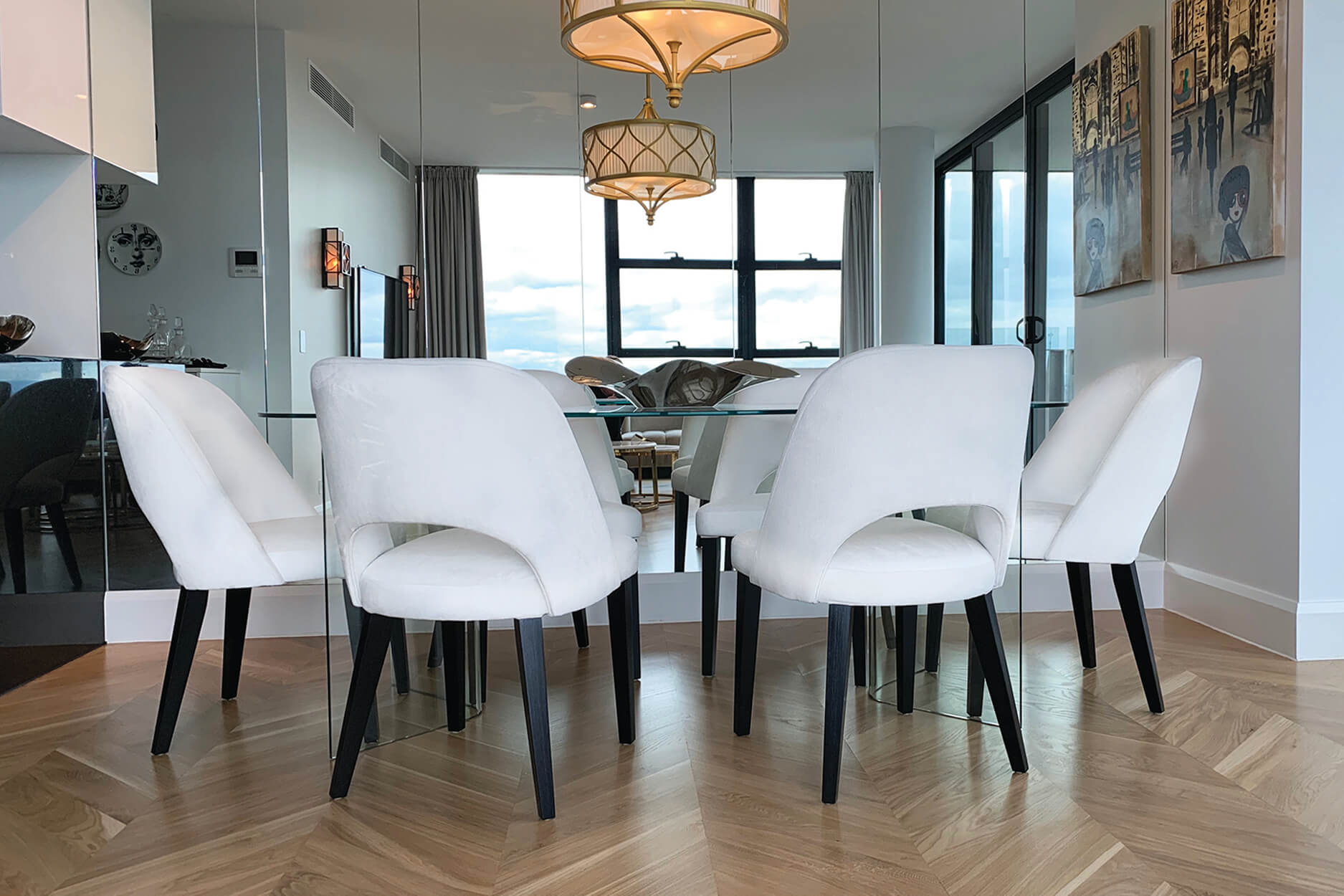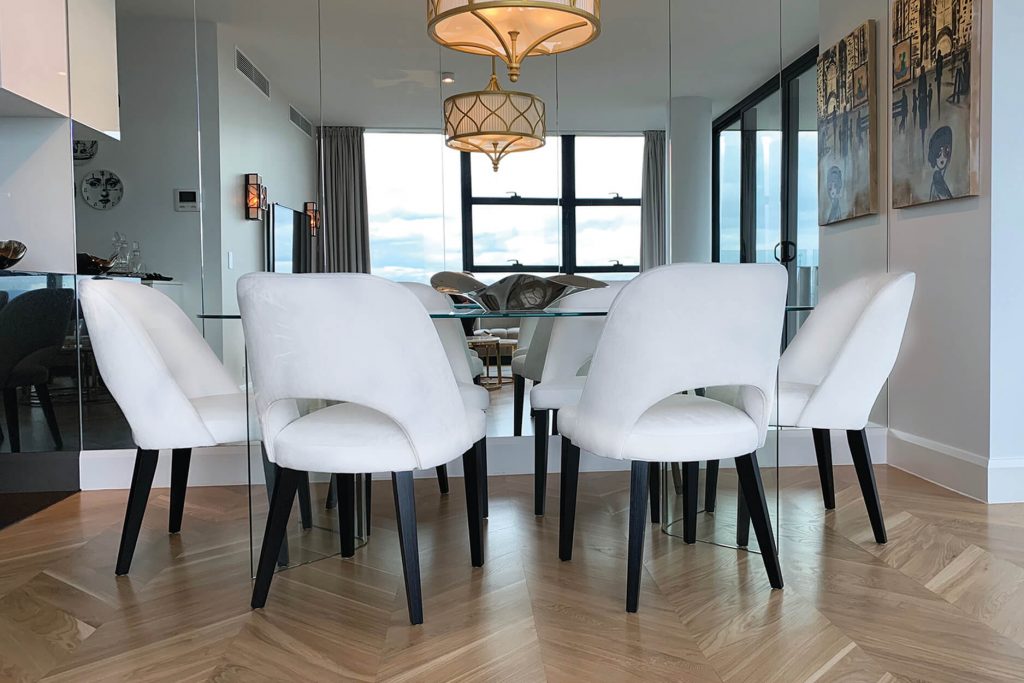 Stainless steel chairs
Stainless steel kitchen chairs can help you create a modern, fashionable, and stylish interior. Chairs transform the room thanks to the contemporary effect created by the stainless steel design. They are both long-lasting and straightforward to maintain, as well as comfortable and functional.
Their manufacturing component, which is far more resilient than wood, is responsible for their strength. This chair has numerous applications and is available in a wide range of options and colors.
The stainless steel chair is a truly modern piece that respects itself. It uses particularly contemporary colors and works equally well in a kitchen as it does in a diner. Metallic, gold, silver, and even rose gold hues are gaining popularity.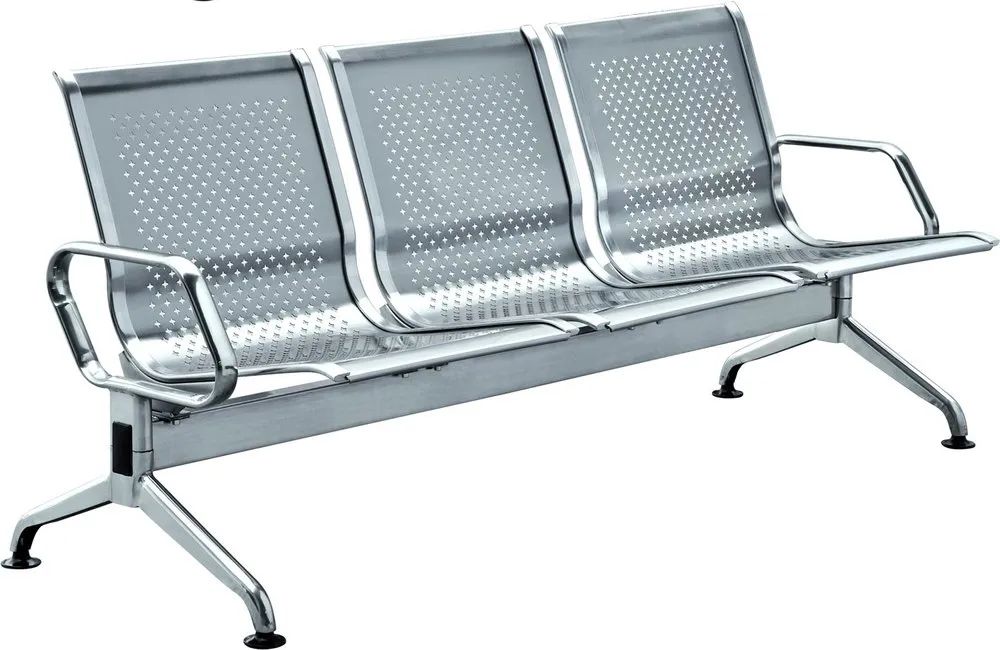 Wooden chairs
Wood dining chairs are ideal for a traditional-styled home, especially if another wood-finished piece of furniture is present. It all relies on how traditional you want them to appear, and you can order them with or without wooden arms or fabric-covered seats and backs.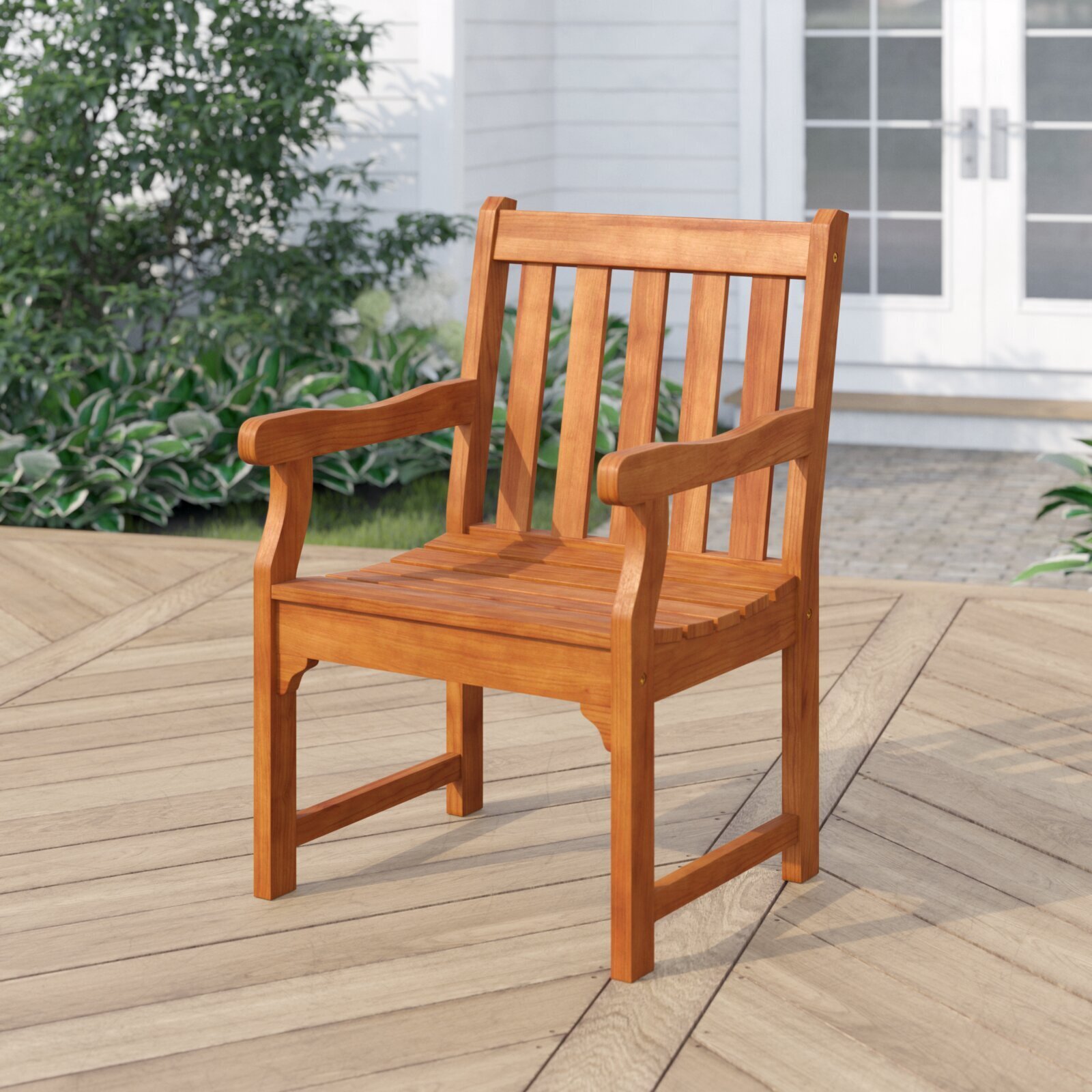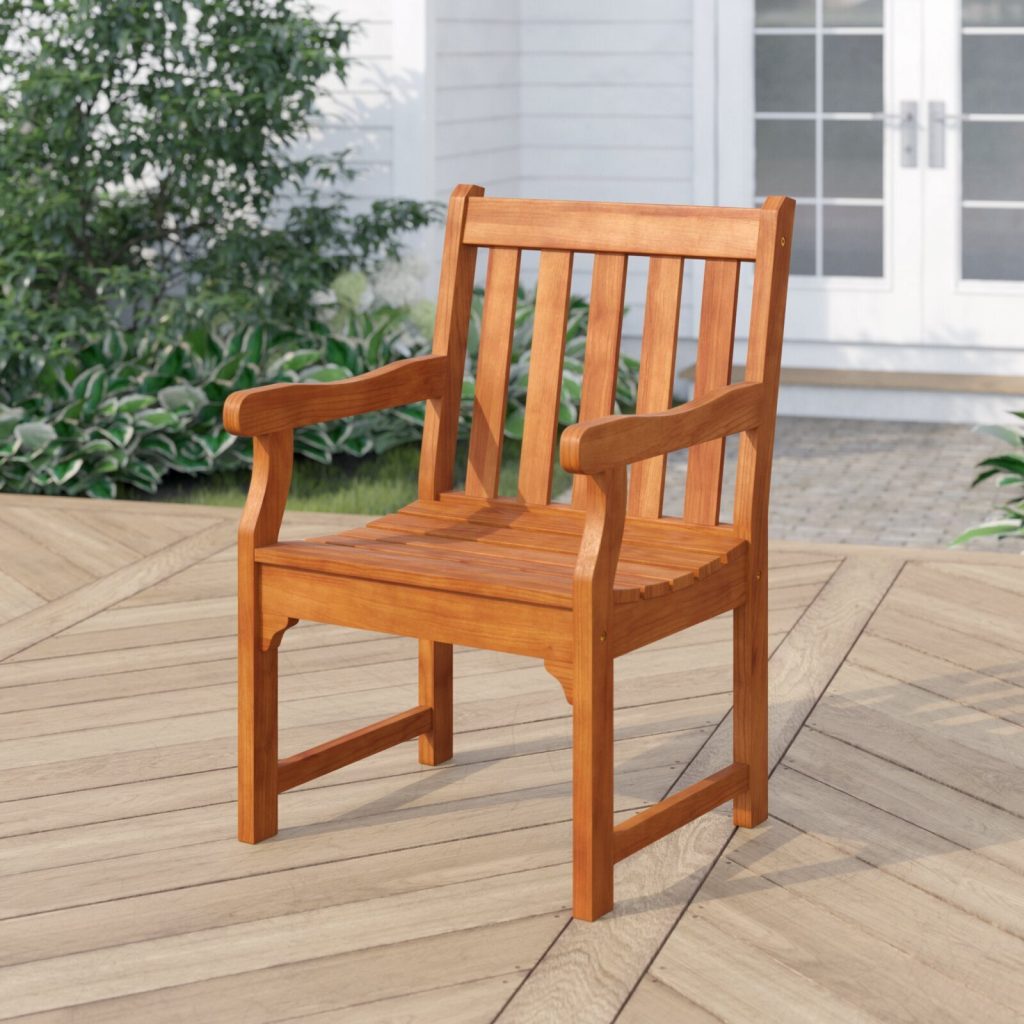 Sleigh leg chairs
Using dining chairs with sleigh-leg frames can open up the look of your dining room. The legs not only add lightness to the seat base, but they also exude a relaxed, modern vibe. Because sleigh legs are typically finished in chrome or brushed metal, they can be easily coordinated with other metal components on your dining table.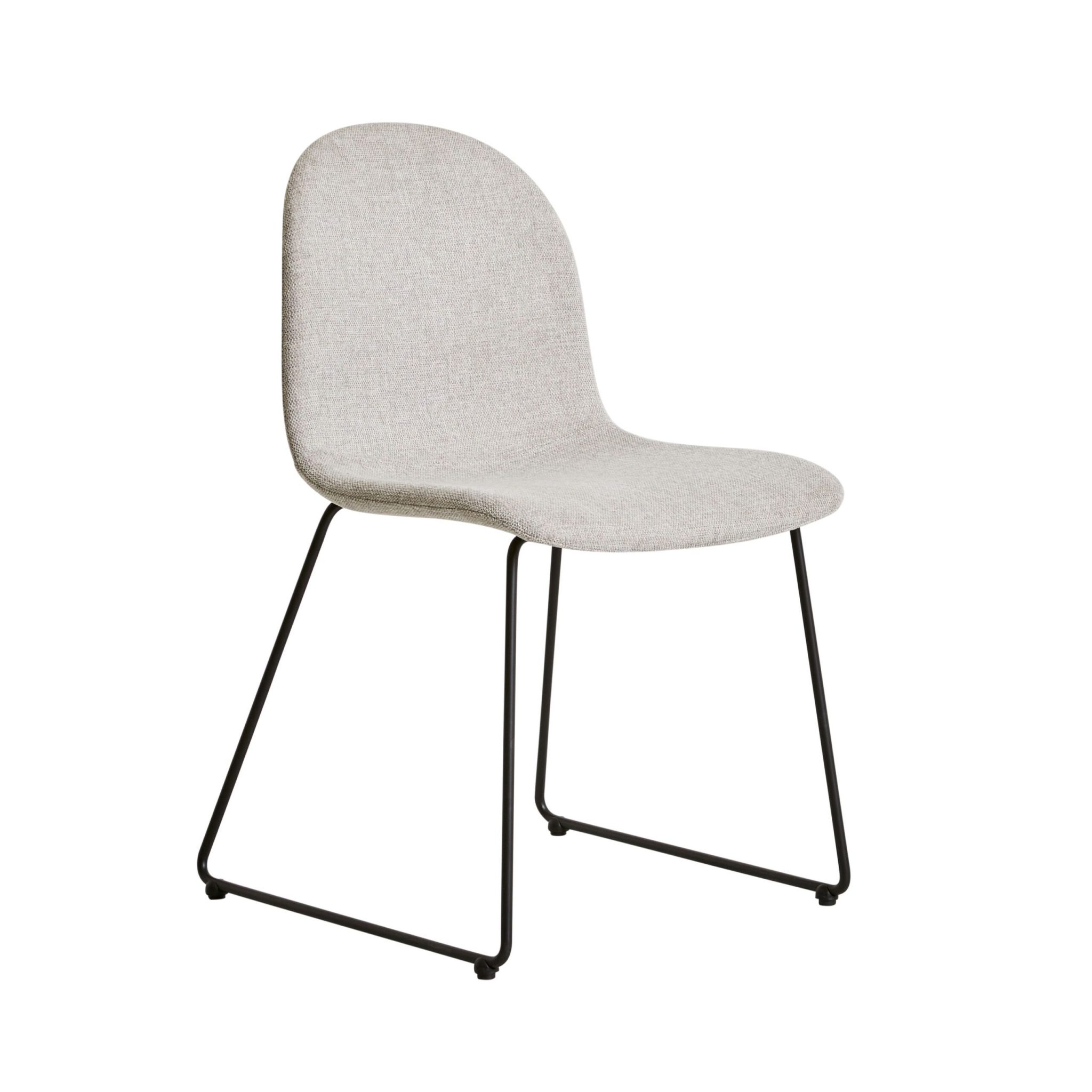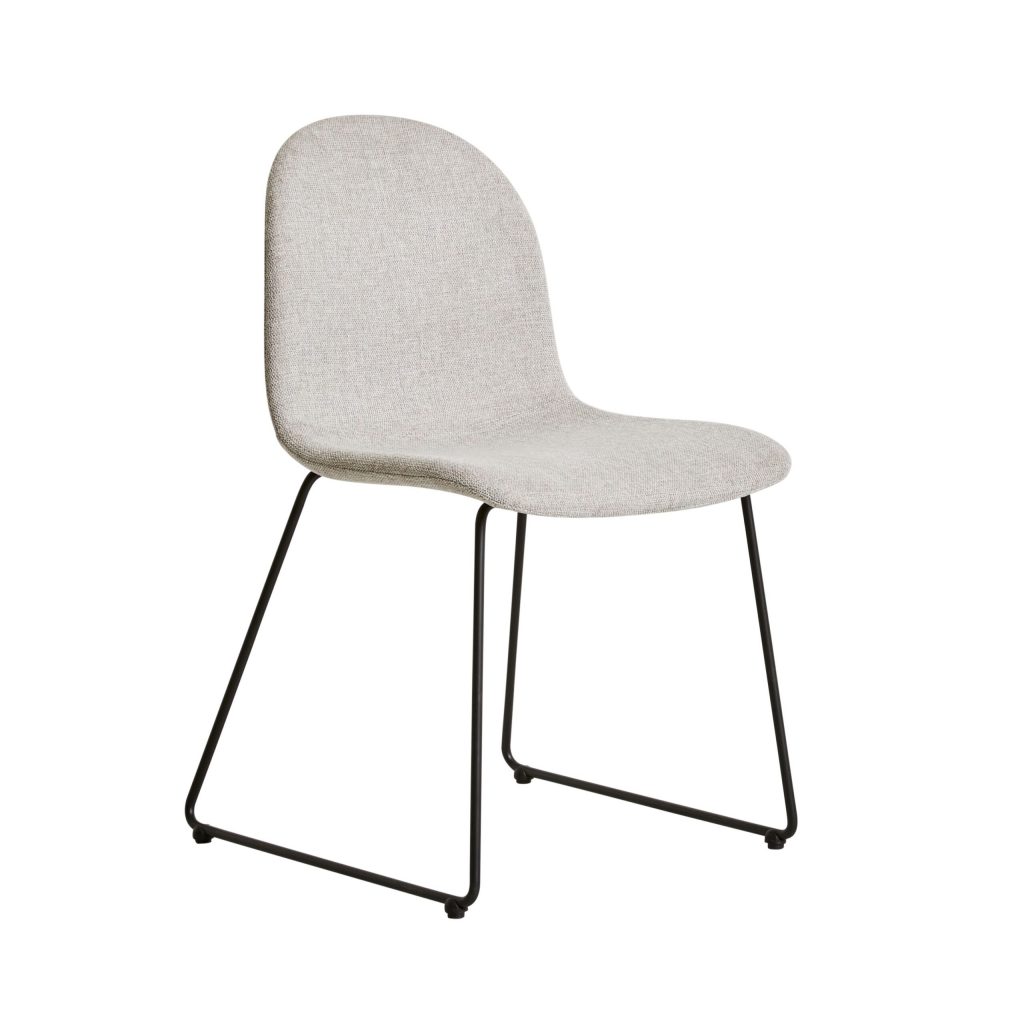 Colorful mix
Using dining chairs with sleigh-leg frames can open up the look of your dining room. The legs not only add lightness to the seat base but also exude a relaxed, modern vibe. Because sleigh legs are typically finished in chrome or brushed metal, they can be easily coordinated with other metal components on your dining table.
One uncomplicated way to fulfill this is to have a pair of coordinating end chairs that contrast against side chairs for a powerful look. You can also blend diverse pairs of chairs to create a cozy, homey atmosphere in the room. The key is to find one, whether it's a color theme, chair height, or prints.
Metal chairs
However, because metal dining chairs have a modern aesthetic, they can modernize any room. Furthermore, they're usually lightweight, making it simple to move them when needed to another room or even outside. Moreover, they are simple to maintain because spills can be cleaned up by wiping down the metal surface.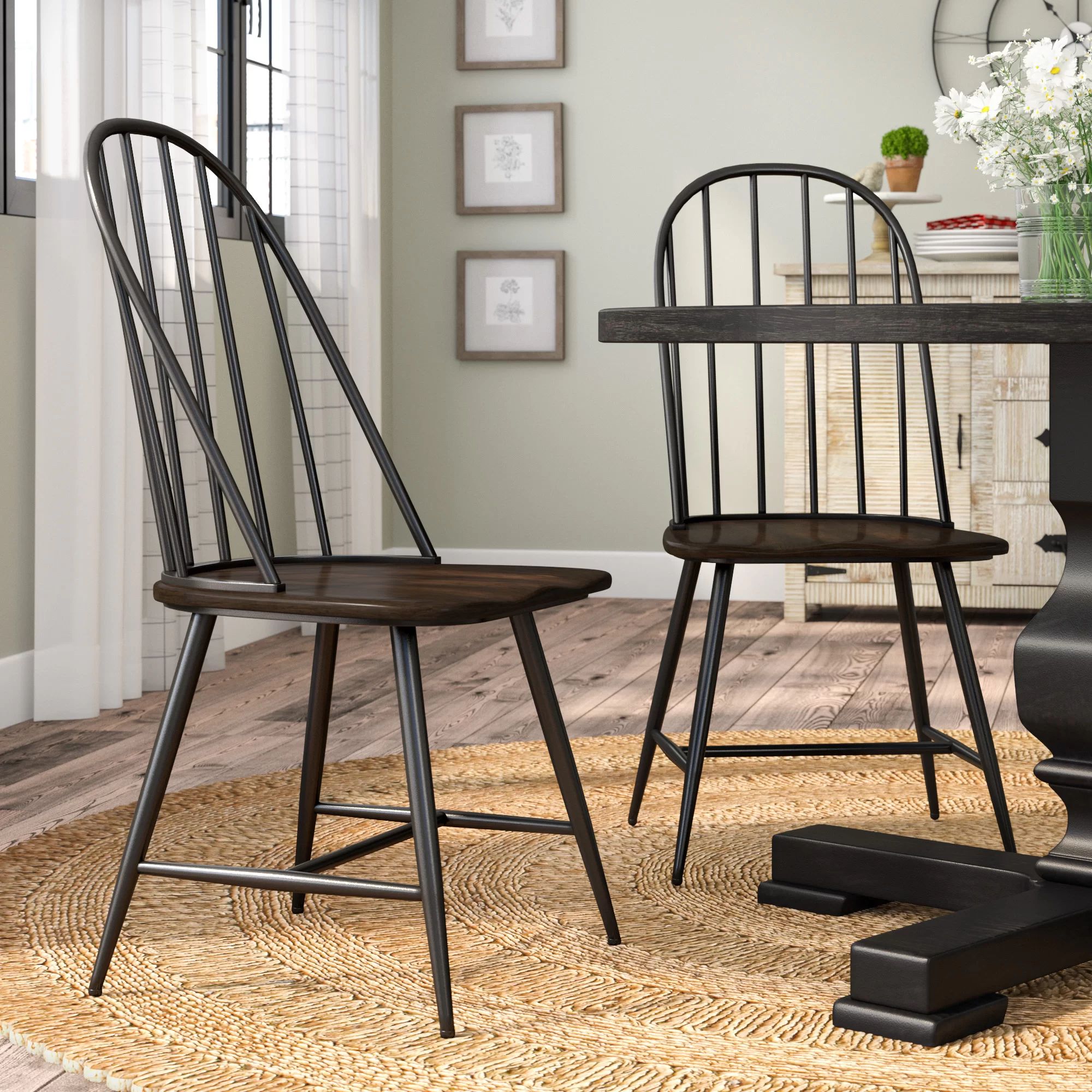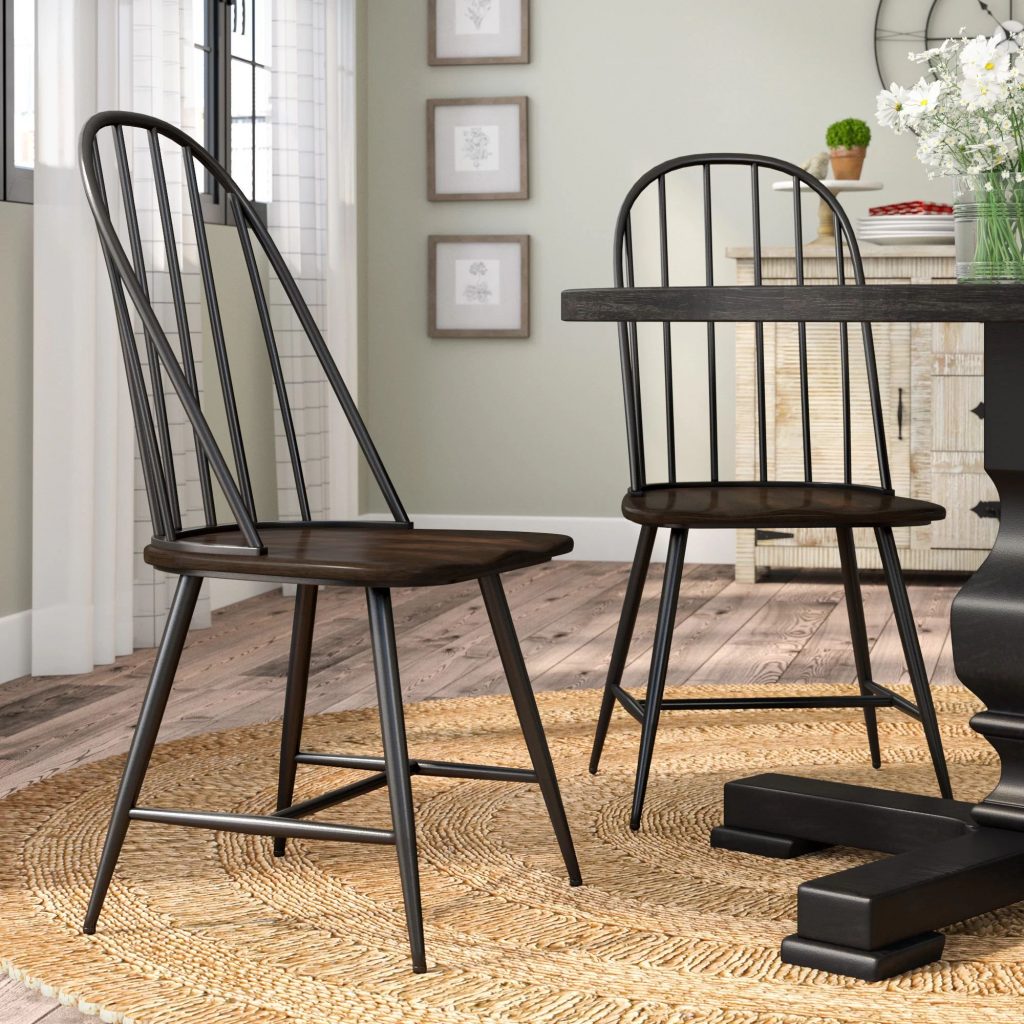 Conclusion
As you can see, there are numerous chair styles and materials to choose from, and we're confident that you already know how to choose dining chairs for your dining area. Remember always to respect your wishes and choose the design that makes you the most comfortable. That's the only way you'll know you're making the right choice when the chairs in your dining room take a step.
If you're in need of ideas, you can always go to Pinterest, where you'll find a plethora of valuable and creative designs. Choose wisely!