If you want to maintain an airy and minimalist design in the living room, there are many ways to achieve an enhanced look without jamming the entire room with bulky furniture. One effective method is choosing an accent wall. So, how to choose an accent wall in living room? Accent walls are an excellent way to achieve a better look and feel. A bold wall will make a statement and a significant difference, adding an entirely different vibrance and charm to an otherwise plain room.
An accent wall won't cost you a lot, but it can make a big difference. Accent walls provide great flexibility, as they allow you to play around with color, lines, and texture. The color palette and design of the accent walls have to be well incorporated with the rest of the room, but the location of the accent wall is just as important.
If you cannot decide which wall you're going to use as an accent, we have some great tips on how to choose an accent wall in living room.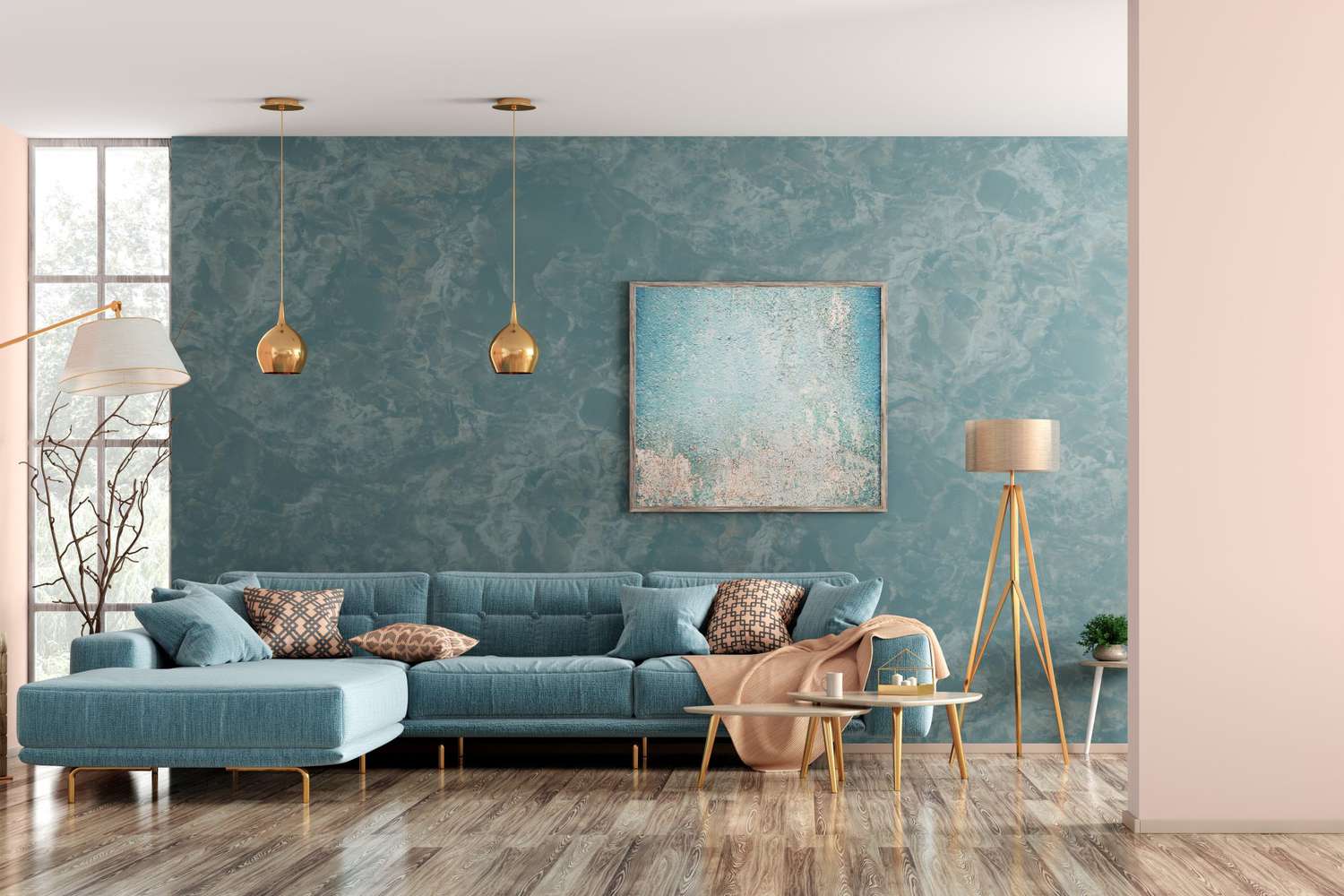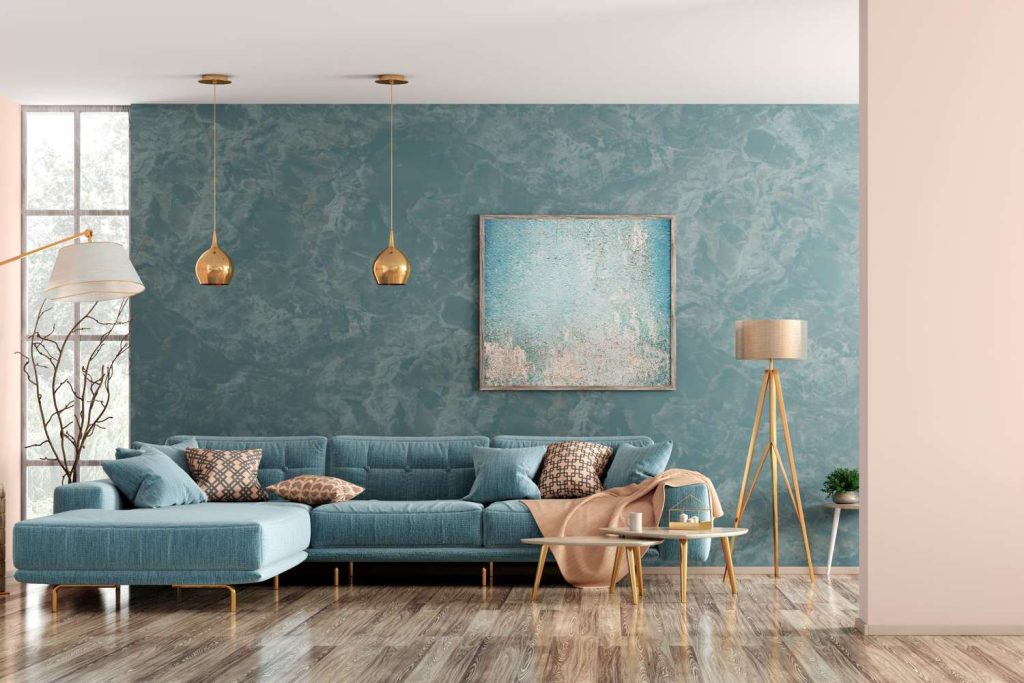 How to Choose an Accent Wall in Living Room
Get the right position
The first thing you will need to decide on is which wall you're going to use as an accent. For an eye-catching accent wall, you'll need to consider its placement. Making the right choice will help the accent wall tie the entire room together, but a wrong decision can make everything seem out of place.
With accent walls, there aren't any strict rules you need to follow. Feel the room's energy, and try to pick a wall that will always be in perspective. A good tip is to have the accent wall next to other architectural clues, such as a fireplace, an architectural nook, or a beautiful bookcase.
One thing to keep in mind while picking out the right wall for an accent is symmetry. Walls with slopes, an odd niche, or inconveniently placed windows or doors should be avoided.
You should also avoid walls hidden by other accent pieces like art, floor lamps, or other tall furniture, as painting such walls won't add much to the room.
If you cannot find the right wall to make as an accent, you can always go with the ceiling. The ceiling is clean, and unless you have multiple light fixtures installed, it could make an excellent accent wall that will change the feel of the room.
Natural focal point
The access wall should be placed somewhere it will be easier to spot. Therefore, the main consideration should be placed on the natural focal point of your room. Sit on the couch as you usually do, and see where your eyes tend to go. If there's a specific architectural feature that immediately acquires your attention, you should go with that wall. If there isn't anything that stands out in the room, consider furniture arrangement, or simply pick the wall that lies up with the room's focal point.
Room dimensions
The room dimensions are vital when considering which wall you're going to use as an accent. If you're working with an open floor plan and your living room opens up to the kitchen, you can place the accent wall behind the dining table and use it to separate the connected areas visually.
Pick the right colors
An accent wall is a great way to express your creativity and breath in some of your energy inside the living area. The right color for the accent wall varies depending on what you're looking to achieve. Use cold hues like blue or green to make a short wall seem longer and make a room look more spacious. To achieve the opposite effect, consider warmer hues like yellow, orange, or red.
Many people are afraid to use bold colors and try to match the accent wall with the existing color palette. If you're looking for a "WOW" effect, you can go as bold as you want, as long as the decor and other accent pieces match the color you want to use for the accent wall.
You can consider a more complex design instead of painting the wall in a single color to take things up a notch. Play around with lines and shapes to get the look you want. You can also go for a simplistic mural with well-thought-out colors.
Play with texture
Adding a third dimension to the accent wall is also worth considering. You can play around with stones, tiles, or even more specific paint options. If your room lacks storage, you can also use extensive shelving as an accent wall.
If you have a good gallery of photos or artwork, you can consider hanging them on the accent wall and creating creative framing.
Think about wallpaper or even a fabric-draped wall – nothing is off the limits, as long as you can incorporate it with the rest of the room.
Accent Wall Types
Another thing to consider while picking out the right accent wall for the living room is which type you want to use. There are many different types of creating an accent wall. You can use paint, patterns, building materials, wooden panels, mirrors, murals, and many other items and designs to make an expression in the living room. Deciding which type of accent wall you're going to use depends on the rest of the room.
Although it is perfectly okay to go bold and make a statement, try to match the design or color with some other accent pieces, or add something new that will go well with the fresh accent.
You Might Be Interested: How to Choose a Color Scheme for Living Room
Conclusion
Adding an accent wall in your living room is a great way to get creative and expressive and give the living area some of your charms. When it comes to designing an accent wall, the possibilities are endless. You can play around with color, texture, and materials to create a unique masterpiece that will get the attention of your guests.
If you entered the website looking for tips on how to choose an accent wall in living room, you could use our guidelines to create a striking accent no one can look past.