Since winter is approaching, we all want an interior design with a more warm and cozy vibe. Redesigning your room for winter will make you excited and happy for the new year.
Being able to relax and work comfortably in your house is such an amazing feeling. After all, if you don't design or decorate your house for the upcoming New Year's Celebration, you wouldn't be feeling that excitement, warmness, and happiness which winter brings us.
One of my favorite celebrations is the New Year. I always decorate my house and my room for the New Year's celebration, which makes me fall in love with our home. When it's needed, I also buy new cozy furniture for an extra upgrade.
We're introducing our coziest finds for winter including furniture and decor in this article. I can promise you that they'll definitely add that cozy and warm vibe to your house.
Bubble Chair with a Stand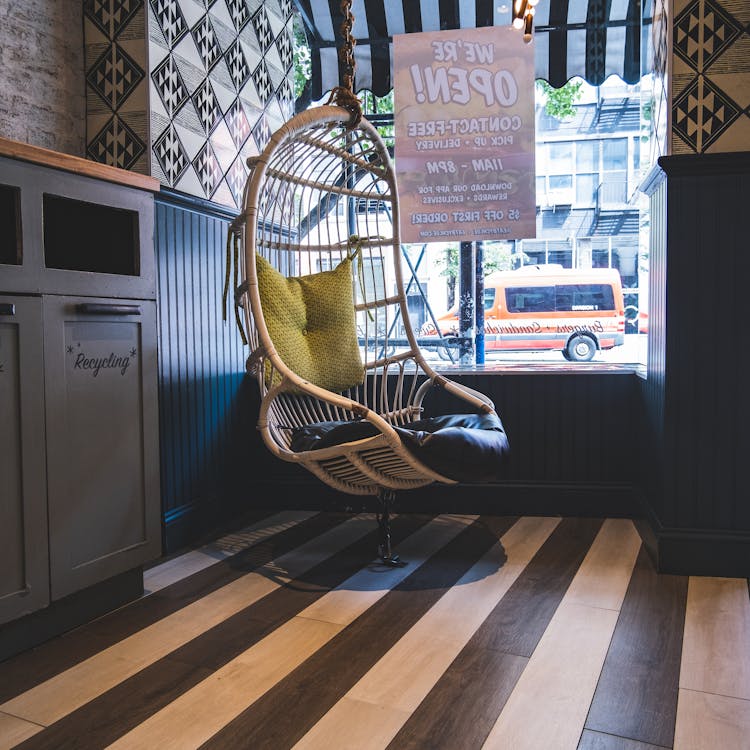 Just like its name, the bubble chair is such adorable furniture which can be an accent piece in your room. It is ideal for bedrooms as you can place them in the corner of your room for cuddling in & reading your favorite book.
Bubble chairs with a stand more durable and reliable than hanging chairs from the ceiling. Plus, they're easy to install and maintain. Some bubble chairs even offer both options.
Whether you're looking for a comfortable chair to read books and cuddle up under sunset, or to renew your indoor space with bright and cozy decor, bubble chairs with a stand can always be your go-to option. To find your favorite bubble chair with a stand, read about our best recommendations here.  
Area Rugs
I personally believe area rugs are such an essential item if you're considering to create a cozy and warm vibe. You can choose the size and design depending on your interest and the size of your room.
If you want an area rug that is more unique and high-quality, I highly recommend vintage area rugs. Adding a little bit of vintage flair to your room can result in a drastic change.
Most vintage area rugs have unique colors and patterns that can stand out from your existing interior or blend in.
Here are our 5 best and affordable vintage area rugs recommendations. You'll find your favorite one as we have picked out the best rugs regarding the quality and overall design.
Decorative Throw Pillows
We don't pay a lot of attention to pillows. But if you choose the right pillows, decorative throw pillows can do magic for sure. Not only do pillows need to be beautiful, but they also need to be cozy and high-quality. So you also should pay attention to the material and brand.
You can choose classic white pillows, but for the cozy winter vibe, I recommend you to choose blush or ombre colored pillows. In other words, don't go for too dull or too bright.
Here is the article about our best picks on decorative throw pillows. We've included many different types of decorative throw pillows convenient for any type of interior design.