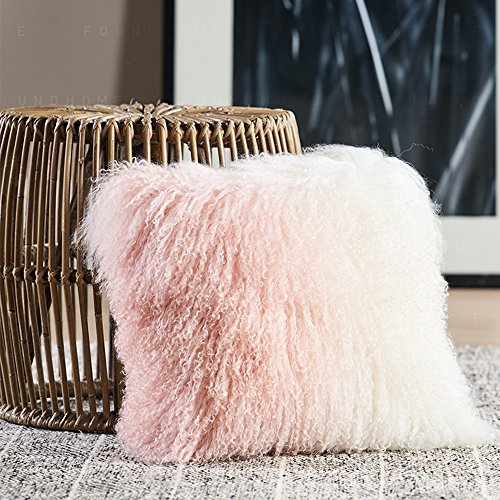 Product Details:
The Unite Down is one the brands that sells their pillows in bigger and larger sized. While their selection of colours are random, they do offer pretty fast shipping and have really good reviews. Compared with the other brands and Mongolian fur cushion sellers, Unite down already has a reputation of delivering quality products.
Available Sizes:
The Unite Down brand of Mongolian fur pillows come in usual sizes as follows:
18″ x 18″
20″ x 20″
24″ x 24″
26″ x 26″
Their sizes are usually larger and come in boxy and square shapes. It's best to decorate them on short and bigger couches. Long rectangular couches won't go well with these because square shape of the pillows will make it look unbalanced.
Shipping & Returns:
Not only do you get fast shipping with Prime, but it's also Amazon's Choice product and comes with 30 day money guarantee
Weight: 1 pound – 1.75 pounds
Dimensions: 14.2 x 10.8 x 2.2 inches – 14.5 x 11 x 2.5 inches
Prime Eligible: Yes
Final Review:
Unite Down have been in business for a few years, so they are reliable company to order from and deliver great quality for the price, but they have limited selection when it comes to colours and sizes.
Pros: Great quality, product as described, fast shopping.
Cons: Limited color and size choices, on the pricier side.