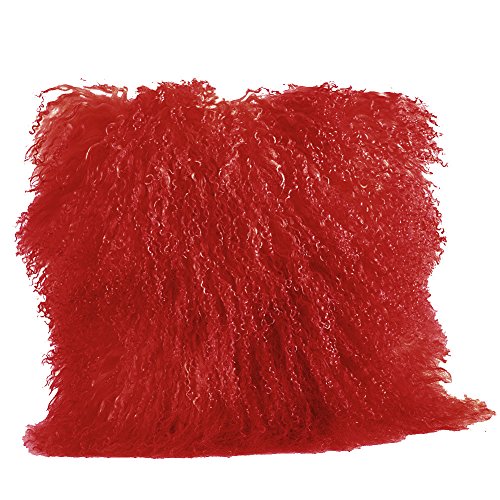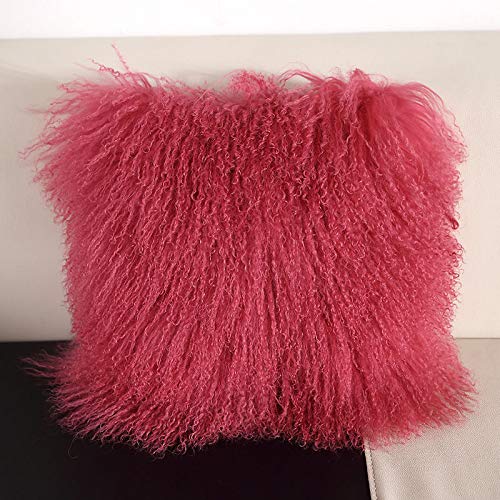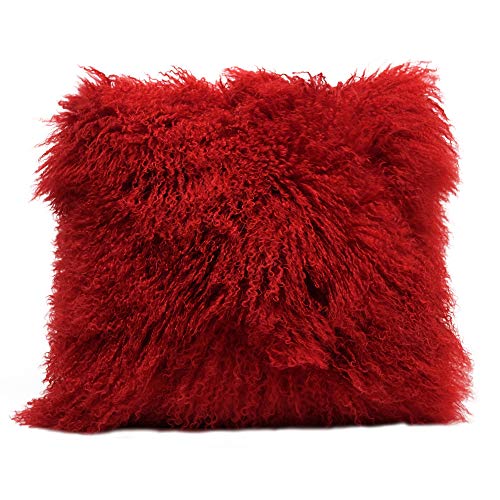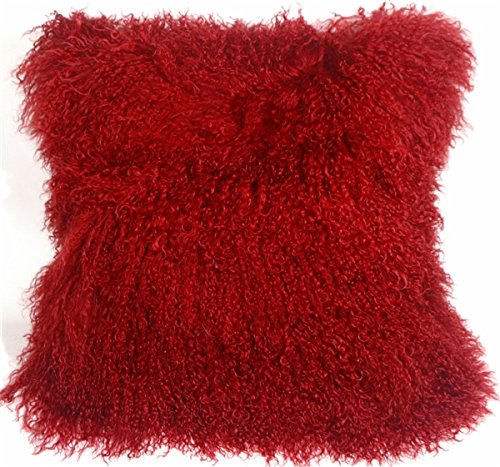 Why Buy Red Mongolian Fur Pillows?
Red Mongolian fur pillows are actually pretty rare and people don't like the color red too much. Only a small number of people actually enjoy the color, but if it's used right and correctly color matched, your room can look AMAZING!
How to Color Match Red Mongolian Fur Pillows?
Make sure to take a note of your sofa and couch for what color it might be.
Usually dark sofas and couches go better with neutral and brighter colors.
Light sofas and couches look better with neutral and some touch of bright or dark colored fur pillows.
Neutral colored sofas and couches look good with an equal combination of neutral pillows and dark or bright pillow colors.
Other nearby furniture and wall color are also important to consider when making your decision. Try to match your wall color with your throw pillows and cushions if possible.
How Much Comfort Can You Expect?
The sheep are hardy and grow up in a cold climate, which results in thick and coarse strands of fur.
And don't worry! Mongolian sheep naturally shed their fur during the summer and are not slaughtered during the process. Nomads and farmers sheer the sheeps' fur and make better use of the material instead of letting it go to waste.
Mongolian fur pillows feels amazing to snuggle and hug. It's soft, warm, and plushy.
Do The Pillows Shed?
If you pull bite and are bit careless with them, yes you will forcefully remove some of the strands, but for normal everyday use, they do not shed and are quite taut and firm.
You can even wash the covers with cold water in the washing machine with low spin.
DON'T put them in dryer and never use harsh chemicals if you wish to maintain the original size and thickness.
Is It Real and Authentic?
These are 100% genuine Mongolian fur that is imported from either Inner Mongolia, Tibet, or Mongolia. Not only are Mongolian fur pillows a great way to decorate your home and give it an exotic homely feel, but you are supporting local economies and companies abroad in Inner Mongolia, Mongolia, and parts of Central Asia.
Here Are A Few Other Colors To Try