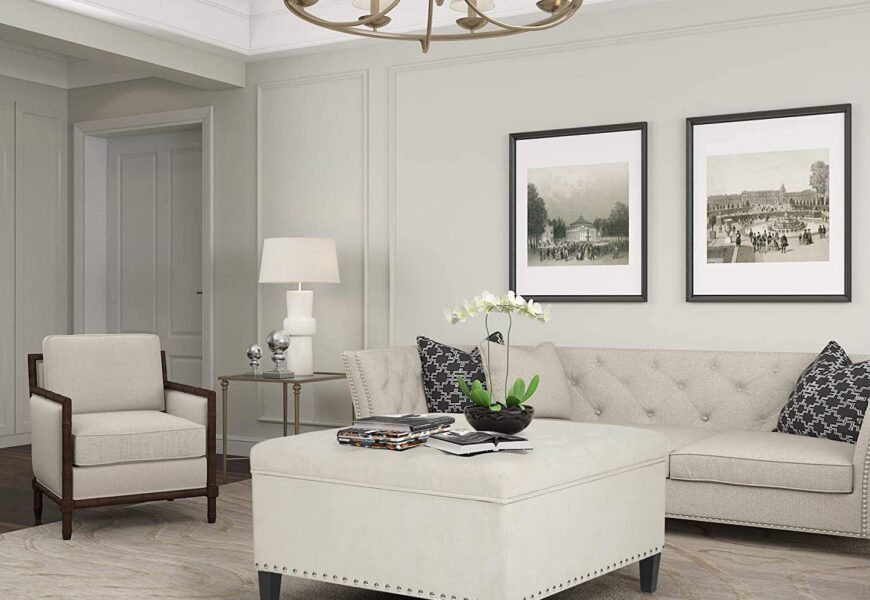 There are thousands of sizes and shapes of the ottoman in the market. Choosing the best ottoman and decoration can be challenging because there are thousands of ottoman and room fashion. A living room ottoman is often used as a footrest, a casual dining table, or a spot to hold your remotes. However, you can make it look much more attractive by refashioning this functional piece of furniture by considering 3 things.
Size and shape is the most important thing to focus on.  It will depend on your room size. Also, furniture /sofa, couch/ size is important too.  When you are trying to buy a new ottoman to decorate. Choosing the best shape of an ottoman can utilize your room.
Color plays an important role in the world in which we are living. Color can affect our thinking, change of actions, and cause of reactions. It can irritate or soothe your eyes, raise your blood pressure, or suppress your appetite. When used in the right ways, color can affect you more than you think.
Placing a decoration on your ottoman. What can you do with your ottoman is unimaginable. Usually ottoman is made by soft materials. This means you can sew up any layer of a color sheet you want. You can also place a decorative tray on your ottoman and you can easily use it as a coffee table.
The way your room looks determines the mood and atmosphere for you and your family. Room decor expresses how you feel and live. A well-decorated room can effectively put you at ease and get rid of anxiety. The decorations in various rooms make them more comfortable.