If you are looking for that luxurious kind of aesthetic to implement in your home decor, the keyword for it is leather furniture. Not only does it look like a million bucks, but it feels like a million bucks too. There is nothing like sitting wrapped in your blanket and getting your body warm in the cold winter and feeling cool in the summer; after all, it is a natural product.
However, if you want to enjoy it every season, you must take proper care of it to keep it looking pretty for years to come. The rule of thumb when it comes to leather is that if it's well maintained, it will get better with age, like a fine wine.
We asked a few experts to share their top tips on caring for leather furniture to bring you the secrets, so you don't have to spend even more on hiring them. Even though professional care would always be the best option, these tips would help you look at its best for a long time.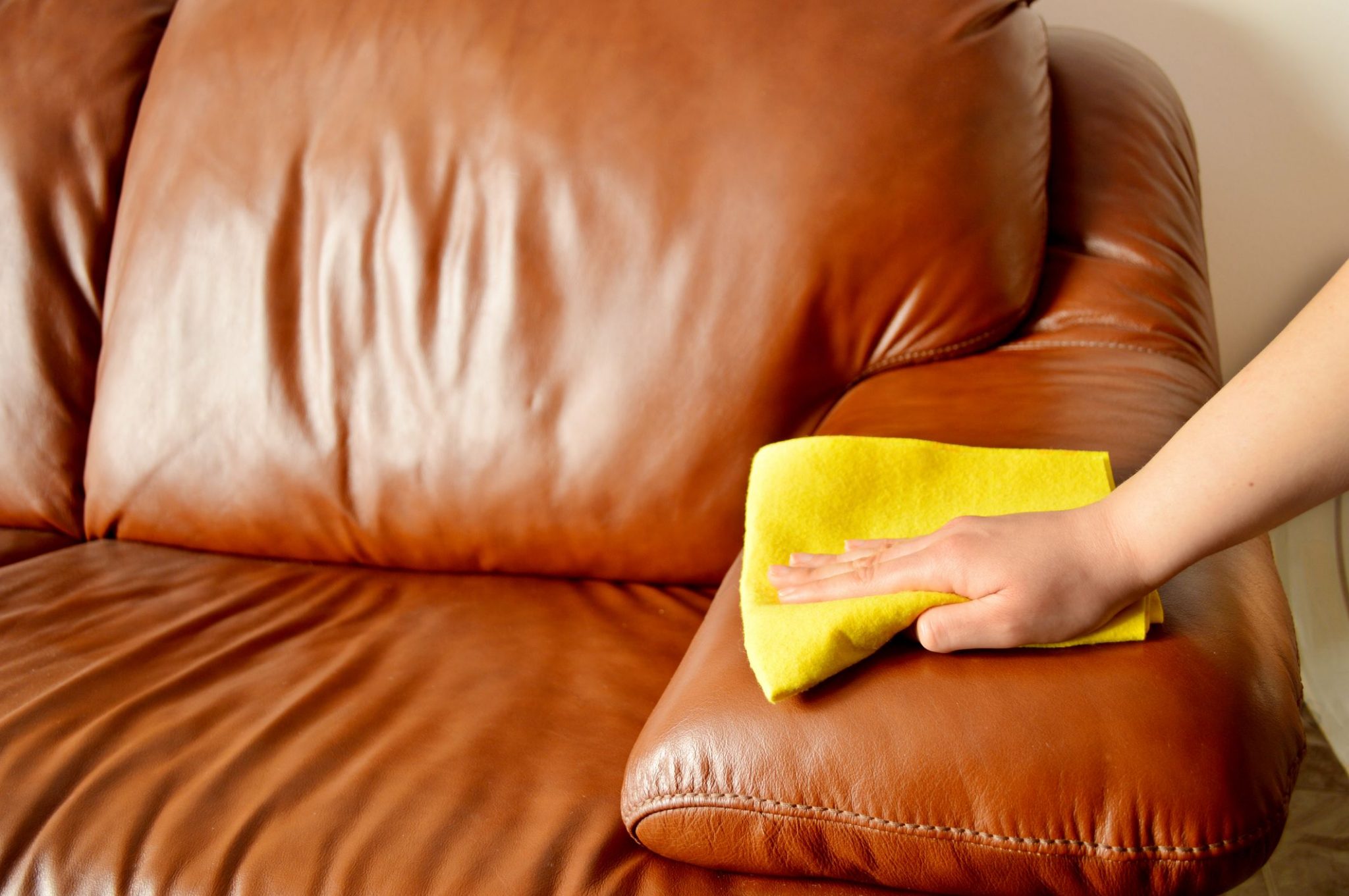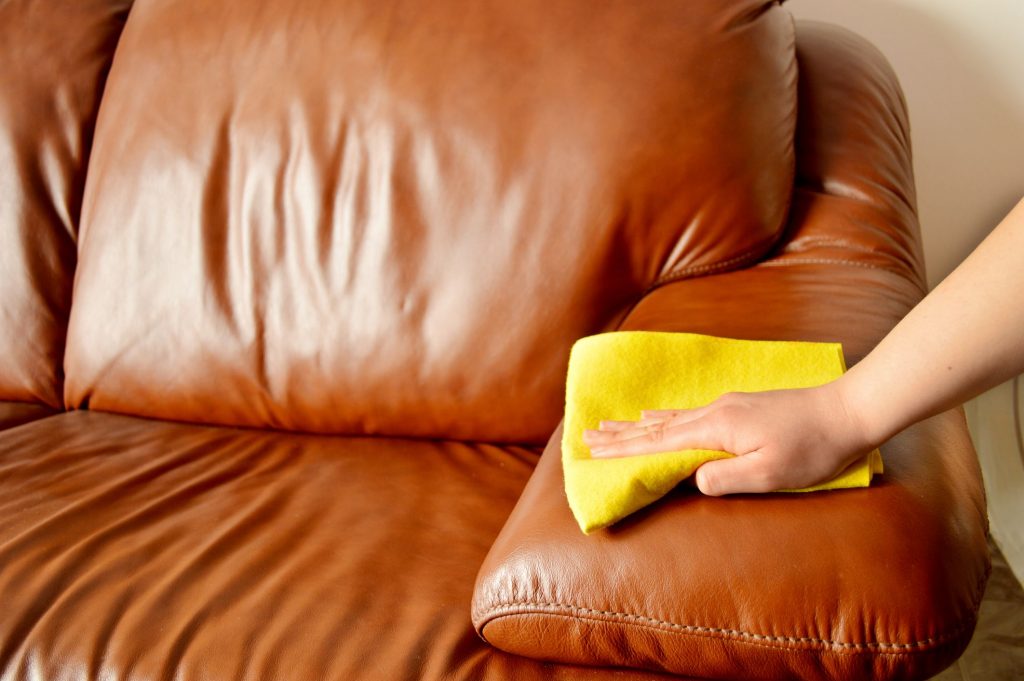 Professionals' Secrets How to Care for Leather Furniture
Do's and don't of leather furniture care
Just something about leather furniture makes our hearts skip a bit. And why not when it enhances the beauty and adds character to every room? So if you want it to be like that for as long as possible, you must know what things you should and shouldn't do when cleaning and maintaining.
The leather is extremely durable and, in comparison to upholstered furniture, far easier to clean. Here are some basics that can help your leather furniture be at its best.
What you should do:
Dusting the leather furniture should be frequent using a soft cotton cloth
Regular cleaning should be done with a lightly dampened cloth with clear water. It would help if you only rubbed on the leather gently to remove soil
When a spillage happens, you need to blot up the liquid immediately
You should keep the leather furniture away from direct sunlight to avoid damaging the leather
The leather furniture should be placed at least one step away from the fireplace so it won't dry out
What you shouldn't do:
Cleaning the leather furniture shouldn't be done with solvents, harsh detergents, oils, polishes, or ammonia. These agents may cause damage and void the warranty
Step by Step Guide on How to Care for Leather Furniture
Step 1: Prepare your cleaning equipment
We recommend using a unique solution or cleaning kit that your leather couch manufacturer recommends. These products are created for the leather type of your couch so it won't damage it. However, in case you don't have this type of kit, you can use some products that you already own in your kitchen, including:
Mild soap
Clean water
Soft cloth
Leather cream
Rubbing alcohol
Cotton swab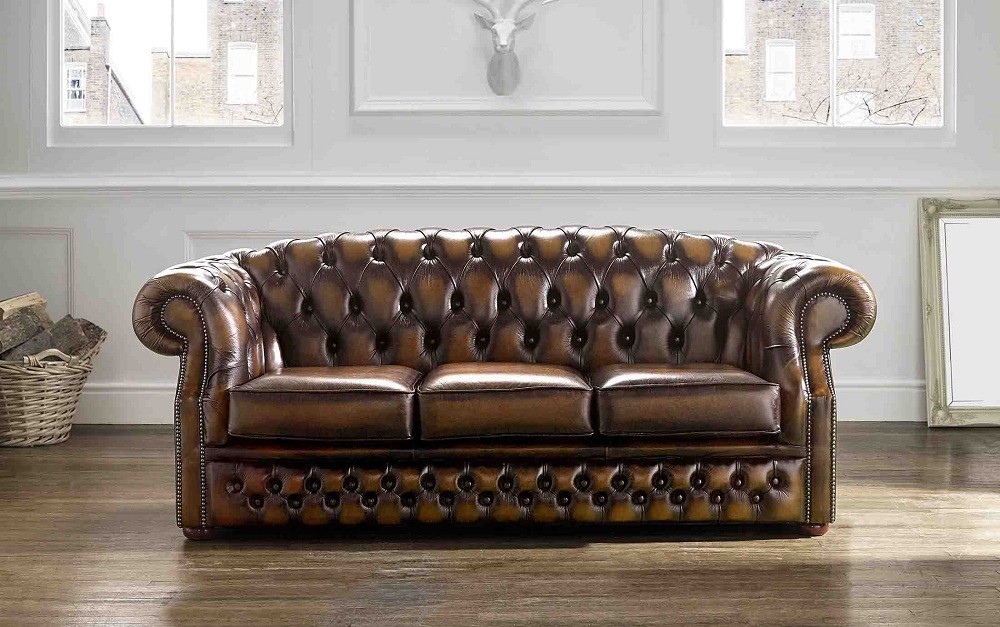 Step 2: Start with soap and water only
If there are light stains on your leather couch, you should only use mild soap mixed with water. Mix the solution and dampen a soft cloth into it, then wipe away the stain off your leather.
For ink stains, the professionals recommend using saddle soaps. It would help if you didn't rub too harshly; instead, gently bloat on the stain several times until it's gone.
If the stain is persistent and this solution isn't working, take a cotton swab and dip it into rubbing alcohol. Be careful with this so the alcohol doesn't spread the stain on the broader area of the leather.
Before trying this step, test on a hidden space on your leather couch to ensure it won't damage the fabric.
Step 3: Throughout dry down the leather
This is the most essential step in our how to care for leather furniture guides, which you must pay attention to since if you leave the stain wet, it might ruin the leather and its cushion. Take several dry and clean clothes to avoid any mildew. Place them over the wet spot, and using light pressure, soak all the liquid until it's perfectly dry.
Step 4: Moisturize the leather
The final step requires looking at the leather cream to maintain its clean and shiny look. Apply the product according to the instructions using a clean cloth. Let it sink in, then buff to a shine until you are satisfied with the finished look.
Read more: How to Make Leather Couches Look New
How to keep your leather furniture smelling fresh
Leather furniture is pretty sensitive to odors, especially pets and cigarette smoke. Luckily, there are a few ways you can prevent and eliminate the unpleasant smell using some home products.
Dampen a soft cloth with baby oil and then wipe the leather. Not only will it make your furniture smell nice, but it will also gently treat the leather fabric
Mix a little amount of clothes softener with water in a spray bottle and spray it on the leather furniture from a wider distance
You can try other methods and products specifically designed to prevent and eliminate bad smells. Also, keep in mind to do spot tests on small patches on the leather to ensure that the cleaning product won't do any harm to the furniture.
Final Thoughts
Every beauty comes with a specific price, so in the case of leather furniture, it's a lot of effort and maintenance needed. The panic that there will be a day when you will come face to face with the reality that the leather becomes old and shabby can be terrifying; however, there is something you can do about it.
These are some of the best tips on how to care for leather furniture that you always need to remember.
Taking care of your leather furniture can easily turn into a disaster if you aren't cations and you don't inform yourself properly on the right equipment. We recommend using specialized products designed for the type of leather you own so you won't risk damaging the fabric.
Of course, several safe products you already own in your home are safe, so you can use them when you don't have the special leather kit handy.