Have you ever thought about building your own shipping container home? If you have, our article will help you build your own one in a super easy and time-saving way.
We have included not only the comprehensive guide, but we also provided detailed information about what is a shipping container home and what are the advantages and disadvantages of it. At the end of the post, you'll be had all the necessary information required to build a shipping container home.
After learning how to build your shipping container home, you could also start a business focused on helping people build their dream houses. When you have the right resources, it's not that hard to build and design.
What is a shipping container home?
In the simplest terms, a shipping container home is a house made from shipping containers. Even though there are not many types of shipping containers regarding the size, and shape, the possibility of how you design your home is endless.
In other words, you'll be able to create a beautiful home with simple shipping containers. There are several pros and cons of using shipping containers to build a house which we'll discuss later.
Most people utilize used shipping containers because they're more affordable and budget-friendly. Moreover, used shipping containers are beneficial to the environment as there are many shipping containers thrown out uselessly.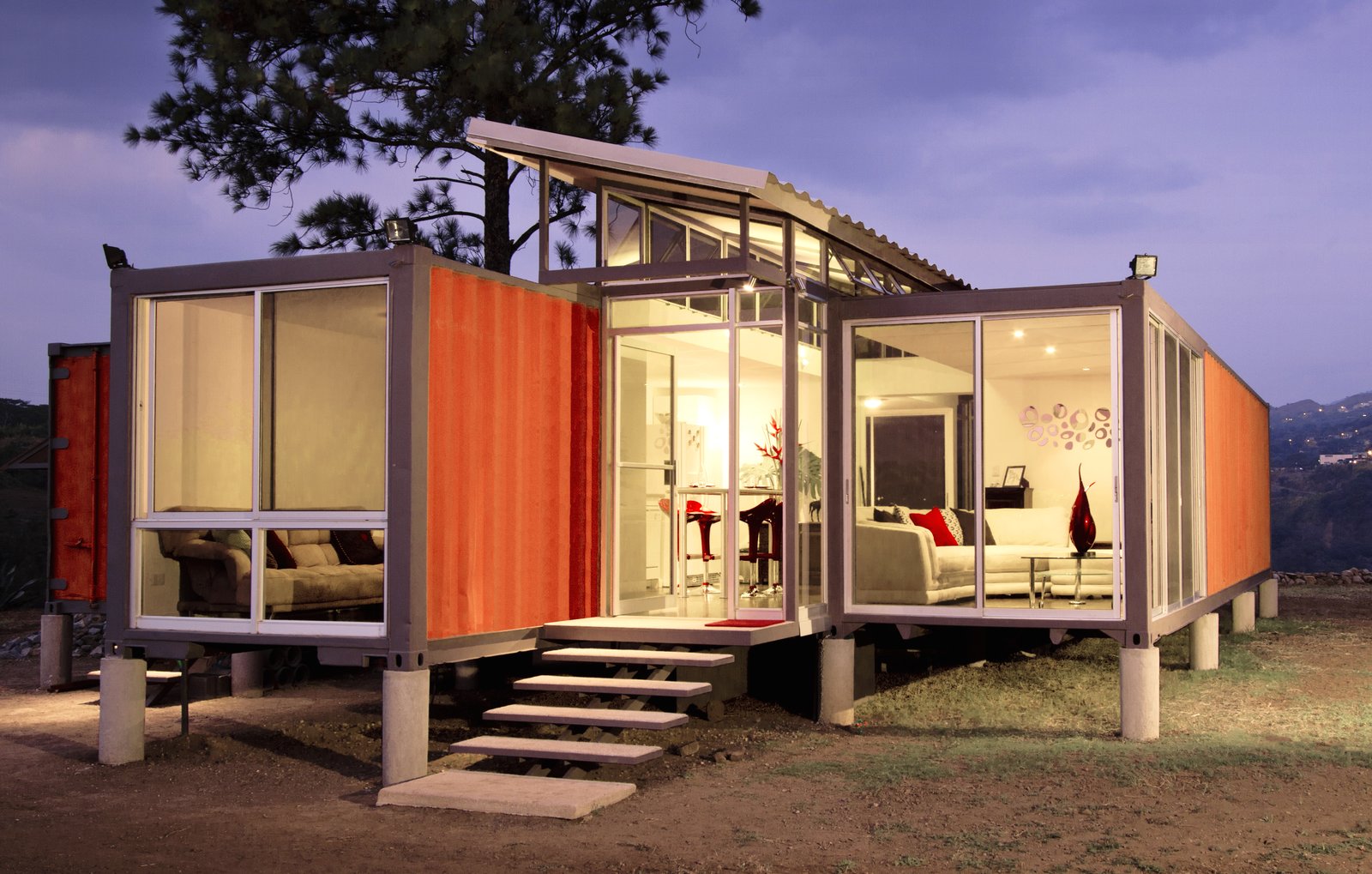 Why do people choose to build a shipping container home?
If the idea of a container home is relatively new to you, you might want to know why thousands and thousands of people move out of their current house to build their shipping container homes.
There are quite a lot of benefits of container homes. Firstly, they are one of the perfect examples of eco-friendly living. By reusing the shipping containers, you're actually contributing to the development of green living.
Also depending on what size or design you're planning to build, shipping container homes tend to be more affordable. You pay rent and mortgages when you're living or renting a house/apartment.
You usually need to pay for the land, transportation, and etc when you're building a shipping container home. But it is way more affordable compared to the rent and mortgage payments.
Some people misunderstand that houses made from shipping containers home's design are ugly which is not true. Sometimes people won't be able to tell if it's made from shipping containers. The exterior design & architecture can be designed in many different ways, all depending on your creativity and expectation.
What are the cons of container shipping homes?
Without a comprehensive guide, it'll be a little difficult to build a shipping container home. Most people fail a few times until they realize they need a step by step guide to help them through every process.
A container was designed to fit on a train, which means it's narrow, and common furniture can't be fit. A standard container is only 8 ft wide and 8 ft 6 in high, which doesn't leave much headroom after insulation and wiring are installed.
Used shipping containers may have stores toxic chemicals or other materials. So make sure you inspect carefully before buying used shipping containers. Also, they're made of steel and spend most of their time on or near the ocean, so it's possible that they have rust and corrosion.
What are the pros of container shipping homes?
Below are some extraordinary benefits of building your own shipping container home:
Cost-effective
Compared to other types of housing, shipping container homes are the most affordable and invaluable. If you're paying too much money for rent, and mortgage, then you'll be saving a ton of money by building your own shipping container home.
Green architecture
Everyone is highlighting the importance of sustainability and reusability. During this tough time of climate change, we all should focus on how to be more sustainable and reuse our resources.
Using one or multiple shipping containers to build with is an excellent method of reusing.
Energy efficient
The metal is so cohesive to the ceramic insulation paints that shipping container homes are #1 in energy efficiency. Regardless of what environment you're building it in, it'll always be energy efficient.
Durable and though
People misunderstand that your house will not be durable because it's a container. However, imagine you'll be living in a house made of steel! Containers are made to endure extreme loads and heavy wear and tear. When designed properly, a container home is earthquake-proof, tornado-proof, fireproof, termite-proof, flood-resistant, "nature proof".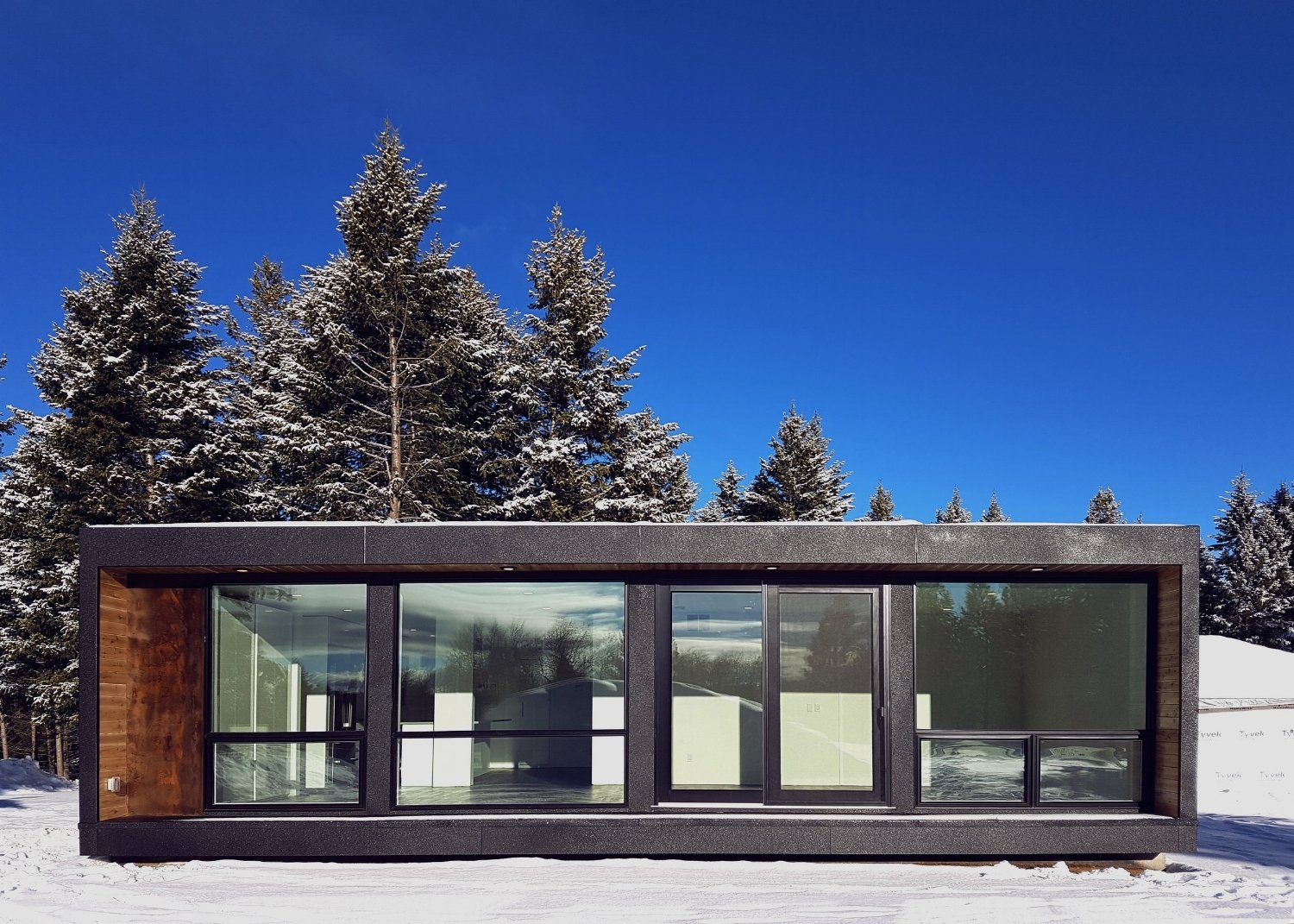 Creative freedom
Sometimes it's very hard to build certain designs with traditional building materials. But with containers, you'll be able to create large, small, simple, or extravagant designs according to your interest.
You can install large glass windows to access more sunlight or combine it with other building materials for uniqueness. You can play with them to create limitless designs inside and out.
All buildings are as unique as the people that build them, no two ever look the same. I'm sure you'll able to create an eye-catching house made only for you.
Time-saving
From the time you order the raw containers to the time, it is ready to live in can be as little as 1 month.
In their most basic form, recycled shipping containers offer a quick and inexpensive solution to emergency housing needs, and when you want something more luxurious and spacious, you can also create them in no time.
Upgradable
After you've built your home, you can upgrade them easily by adding another 40′ container which adds an instant 320′ square feet onto your total living space.
Another great feature is the mobility. Depending on how you built your house, you can move it from one location to another.
Don't you want to enjoy all these benefits to live comfortably, and affordably in a gorgeous & unique house of yours? I am actually planning to build my own after knowing all these amazing advantages. But the real question is … how can you actually build it?
How can I actually build my own shipping container home?
If you're not a builder or someone who has experience in building houses, building a house is not an easy task. Even small ones are hard to build.
Most people hire a professional team or a builder to help them build their dream house. But it takes a lot of money. And when you're building it yourself without prior experience, it's very likely that you make mistakes. You wouldn't want to waste your time, materials, money, and energy.
Therefore we are recommending a super valuable step by step, comprehensive guide that'll help you to build your house easily, and affordably. This is a whole package designed to help you build your own container home without wasting your money, energy, and time.
"BUILD YOUR OWN SHIPPING CONTAINER HOME STEP BY STEP COMPREHENSIVE GUIDE"

In this book, you will find detailed information in more than 180 topics about the container home building process, container home design, how to plan, design, and build your own container home and everything and more you will need to know about container homes.
It is a do it yourself and architectural design reference book for converting recycled cargo shipping containers into gorgeous green homes and buildings.
You'll not only get one comprehensive guide but a total of four related ebooks designed to step up your game and build a beautiful house:
215+ pages in 'BUILD YOUR OWN SHIPPING CONTAINER HOME, STEP BY STEP COMPREHENSIVE GUIDE' book.
550+ pages in "SUPERB CONTAINER HOME PLANS & PROJECTS" book.
280+ pages in "SUPERB EXAMPLES OF CONTAINER ARCHITECTURE" book.
56 pages in "MY FIRST CONTAINER HOME" book.
Plus there is another bonus for you:  Home Interior design planner application. This is an amazing home design planner application, which helps you draw the plan of your house, arrange furniture on it and visit the results in 3D. It is one of the best 3D modeling applications available and will help you cut down on the guesswork. You can plan all of your rooms, including the kitchen and bathroom or office. You can design not only the interior but also the exterior of your home, your garden, the swimming pool, etc.. It helps you design everything you can think of about a home.
So overall, in this professional package, you will be getting an enormous guide consisting of over 1100 pages! With this package, you will find everything (and more) you need to build your own container home or other projects, or to start your own building business – and with zero frustration or wasted money!
This book has been made from 10 years of research, experience, and testing. Another great thing is that you'll have lifetime updates for free.
They actually guarantee that this package will save you a lot of time, money, and energy. If it doesn't provide value to you, they offer 60 days 100% money-back guarantee. Because we both are 100% confident you'll love this valuable package.