If you search online for different types of Mongolian fur pillows, you will find many shapes,sizes, and colors to choose from.
So, how do you go about making the best choice and picking a color that you will be happy with? Well here is a simple guideline that will help you with that exact question.
Think About the Style
What kind of style are you aiming for? Usually Mongolian fur pilows are very exotic and bring a sense of homeliness to the environment. It's perfect for cabins out in the woods, or something that is bold and daring. It sometimes goes really well with modern and contemporary room styles and designs as well, but some styles that it absolutely does not go well with is victorian formal or professional in nature.
If you are decorating an office or perhaps a room that needs to be professional, then it's not the best fit. You are better off purchasing decorative pillows that are a bit conservative and not too flashy.
The Color of The Room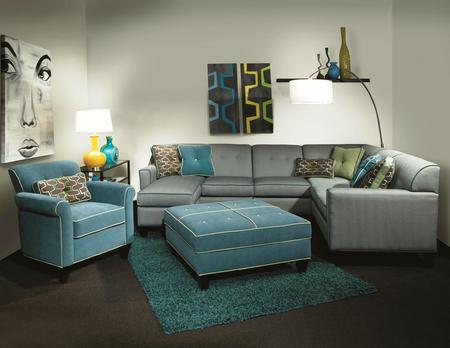 Assuming that you have the style and theme that is well suited for decorating with Mongolian fur pillows, you have to consider the color of the room.
You don't want to deviate from the general color scheme of the room. It's best to keep it to 3-4 colors that fit well together.
One simple tip for matching the cushion color is with the wall color. So for example, if your wall is green, maybe green fur pillows would be better suited.
In some cases, you can contrast the pillows with the wall color. for example, if your walls are white, you could try gray or black, to make the pillows stand out.
Or keep the pillows in the same shade color scheme. For example, if you have gray walls, perhaps getting a pair of mongolian fur pillows that are either darker in shade such as dark gray, or something lighter such as beige or ivory might do the trick.
So, you can either make your pillows match with the wall color, contrast and pop, or blend in with the overall room color scheme. It depends on what you are aiming for and where you want to draw the attention of the eye.
The Color of The Bed or Sofa
Finding a good color fit for your bed or sofa is even more crucial than the color of the walls and room. Because the color of your pillows and cushions will directly be compared or paired with what it is on. So, even if you have a great looking sofa or a bed, if you can't get the color right for the decorative pillow, it will look ugly, unfortunately.
Bright Colors
For bright colors, it is best to go with either neutral with a mix of bright or darker colors. You can be a bit more creative with brighter colored furniture and sofa/bed.
There is more room for you try different color schemes. White or colors close to that color allow you to play with a wide range of colors. However, be careful of other bright colored sofas/beds that are perhaps light green, sky blue, etc.
If you go overboard, your room might look like a bag of skittles with too many different colors.
Neutral Colors
Neutral colors are best matched with dark or bright colors. You can mix the dark and bright colored pillows. Depending on the color of the sofa, your choices might be greater or a bit limited. Gray sofas are great because you have more options for matching with different colors, but other colors, it's most likely better to mix in some pillows that are of the same color, but in a different shade.
So for example, if the sofa is sandy brown, maybe gold or dark yellow or something that you could try.
Dark Colors
Dark colored sofas and bed are best matched with bright colors that give it a contrast, mixed in with some neutral colors. Dark colors don't necessarily go well with other dark pillows, because colors such as black, navy etc are too heavy, so your cushions will most likely just end up blending in with the sofa and become a blog with nothing unique.
---
Now that you know how to spice up your room with the perfect color combination, try out a few color combinations! See what works and adjust!
Here Are A Few Colors To Try