5 Mongolian Fur Chairs & Stools Your Butt Will ABSOLUTELY LOVE
Looking for something unique, something that will stand out from the rest of the pack? Might I interest you in Mongolian fur and faux fur stools/chairs?
If you are not familiar with Mongolian fur and how it's made, you can read here: http://
Long story short, Mongolian fur is one of the most softest and comfortable materials in the planets while being incredibly durable and resilient. Mongolian nomads still wear Mongolian lamb/sheepskin fur deels for everyday wear and the Mongolian warriors from the 13th century during Chinggis Khaan's time wore the traditional Mongolian fur deel underneath their lamaller armour as padding.
Besides its functional and practical use, modern day brands are doing an amazing job integrating Mongolian fur into aesthetic and chic products. Just take a look at the chairs and stools below.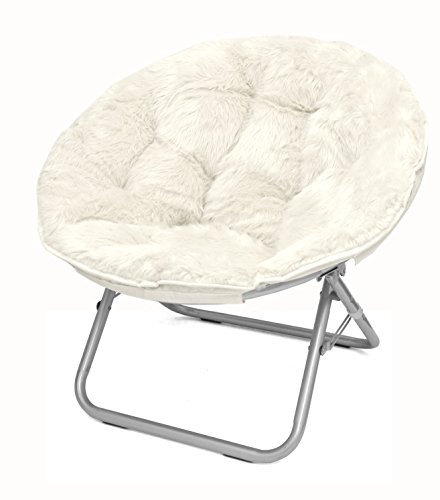 Urban shop is a well known consumer brand that makes high quality chairs at very affordable prices. If you have never tried saucer chairs before, well try a Mongolian faux fur saucer chair! Being faux fur, it looks exactly like Mongolian fur, however, for people allergic to lamb or sheep wool, it's a great substitute and it's a lot easier to wash and maintain.
The saucer chair is great for just sitting down and relaxing while watching a movie, reading a book, typing something on your laptop, and sometimes even taking a nap.
Highlights:
High quality 
Stylish
Luxurious lambswool
Extra comfortable
Super soft
Free shipping 
Color: White, Black, Silver, Aqua, Blush, Pink, Mint
Product dimension:  30 x 29 x 28 inches
2. For Front Porch - Easily Foldable
Same brand, but a different look. The butterfly chair, compared to the saucer chair, is much easier to fold or set-up. Want to sit outside on the porch while having a beer, wine, a tea? This is perfect; just fold it and move it. It only weights 10 lbs!
Other activities include, reading books, relaxing; it's just super soft, plushy, and comfortable.
Highlights:
Good quality 
Folds for easy storage when not in use
Versatile design
Faux fur is super soft
Comfortable
Free shipping 
Color: Ivory, Brown
Product dimension:   37.5″ H x 29″ W x 27″ L
While it's easier to move and set-up, the frame is a bit weaker and this is mostly recommended for skinnier and smaller people or children.
3. For Studying and Desks
Need to get some work done, but also need to get in the mood or feel comfortable before being able to really focus?Well, if you're like me, this has what it takes! Specifically geared towards students, this is a desk chair.
Highlights:
Sturdy base
Soft and comfy
Chic design
Color is in a good condition
Free shipping
Color: White
Product dimension:   
A minimalist style that'll make it easier for you to set-up, and with the texture and colour, it really stands out! You'll be sure to get some compliments whenever you bring guests over.
These are super cute! Small and compact, but packs a lot of punch. Don't be fooled by how small it is. The base and support are made out of real pine wood and can handle a lot of stress.
Highlights:
Good quality 
Folds for easy storage when not in use
Versatile design
Faux fur is super soft
Comfortable
Free shipping
Color: White
Produnct dimension:   37.5″ H x 29″ W x 27″ L
Mostly recommended for people who want need extra stools at the ready in case guests come over. However, these are not just regular plain old boring stools, they really do decorate a room and give it a more lively feel.
5. For Artists and Directors
I saved the best for last. This is not just for anyone, with that expensive price tag, you really have to think is it worth the investment?
Why pay that MUCH for a piece of chair you might wonder, well… the material is made out of real Mongolian fur, so you are getting the real deal! Plus, the frame is made out of steel, so this is definitely made for quality and durability.
Highlights:
Made of natural fine wood
Chic and modern style
Nice long fur hair
Faux fur is super soft and comfortable
Free shipping
Color: Ivory, Grey, Rose
Produnct dimension 12.5″ diameter x 14″ height
The amazing authentic feel and plushy lamb fur on your skin might just make it well worth it for you.