When you decide to have a stylish kitchen that will steal the spotlight, you surely must consider building a kitchen island, which won't only fill the space but will be very useful.
What is an island in a kitchen? A kitchen island is a standalone piece of furniture that doesn't attach to other counters or walls and is often placed in the center of the kitchen. It can have built-in cabinets and drawers, employing the maximum of its space. The kitchen island can either complement the design of your kitchen or match it completely.
Now that you know what is an island in a kitchen, you probably wonder how to choose the perfect kitchen island for you and what is its main functionality. Rest assured, this short read will give you the answers, and you will discover what the fuss is all about!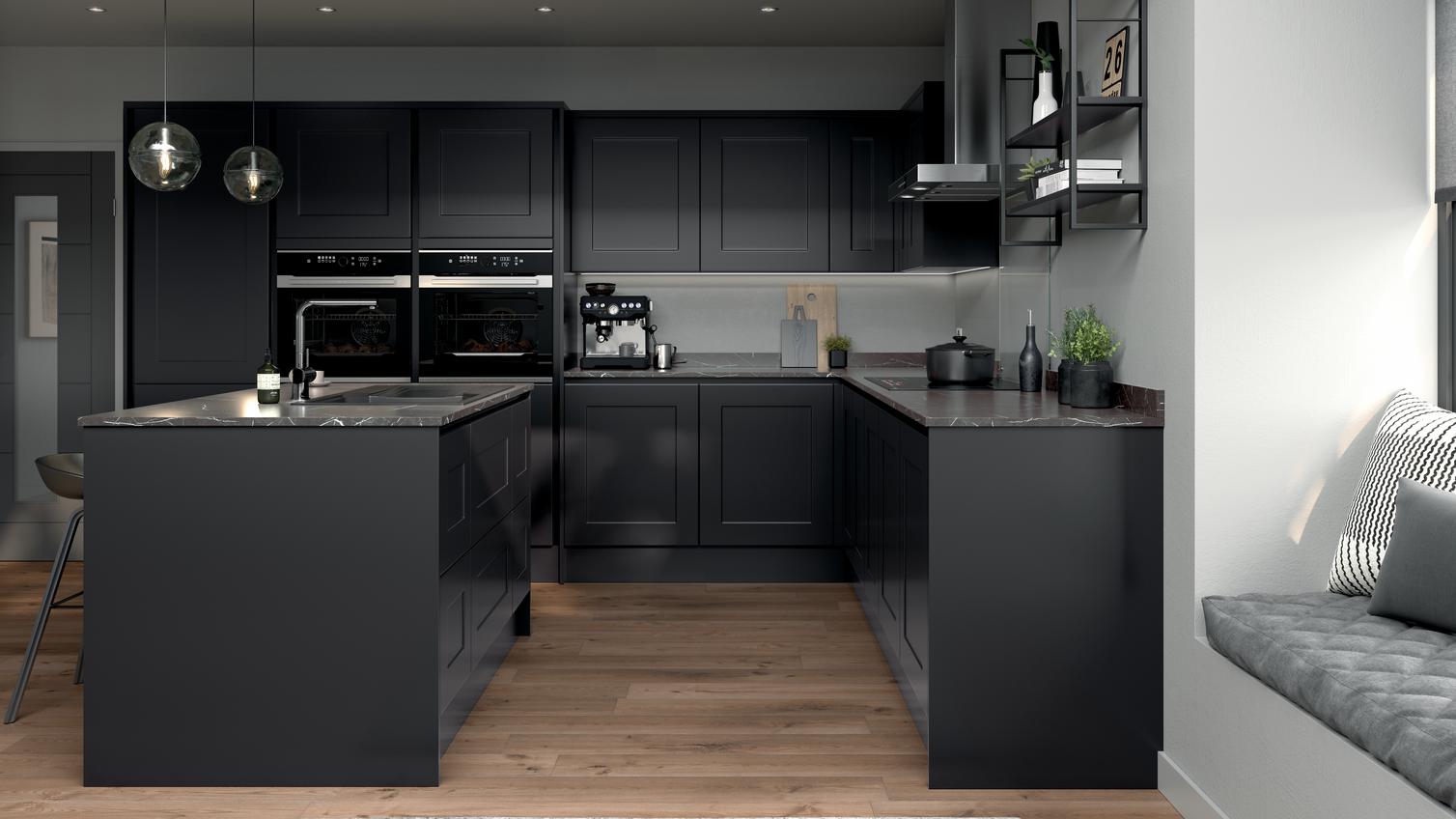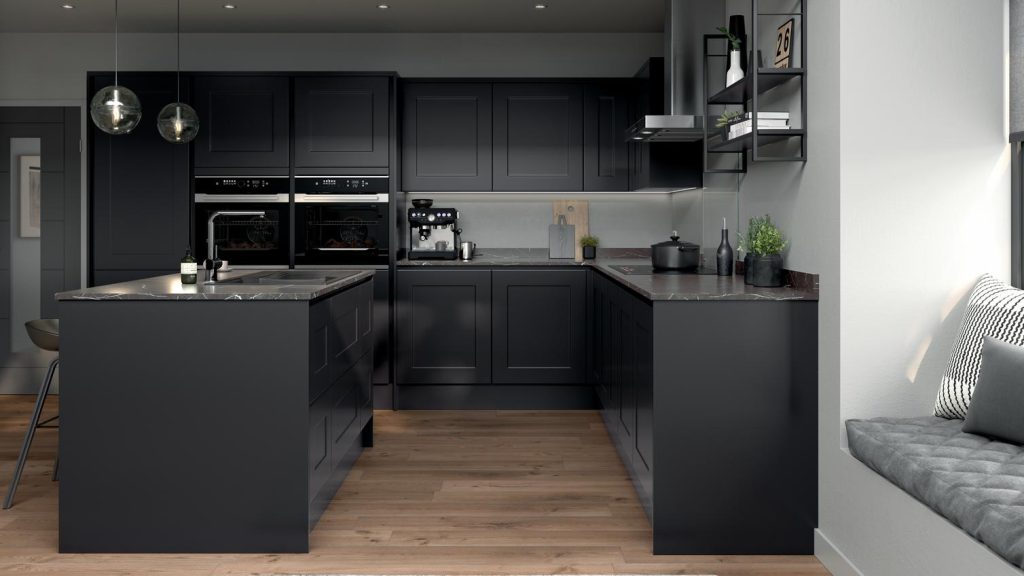 What Is an Island in a Kitchen and What Makes It Must-Have?
There are numerous reasons kitchen islands are winning people's hearts and why they have evolved into a must-have piece of kitchen furniture. 
They are very practical and aren't only placed in your kitchen as an artsy construction, even though they can be very appealing in the room.
Main factors that encourage the building of a kitchen island today
Working space
The kitchen island can expand your working space. Because it's freestanding, its functionality is greatly enhanced. You can operate from every side, unlike counters attached to walls.
Multiple roles
What is an island in a kitchen if not its central point? Besides a working area, the kitchen island can also become a favorite spot for your family gatherings. You can use it as a breakfast plateau if you complement it with a few stools. Plus, it can always become a kitchen bar that all your guests love.
This amazing piece has multiple roles. When you are not using it as a working surface, you can give it an extra touch with flowers, artsy arrangements, candles, fruit plates, or anything you feel apt.
Convenient
A kitchen island is even more convenient for every modern kitchen because it has built-in cabinets. These make their room capacity fully utilized, and you can place anything in them: kitchen plates or pots, bottles, knives, silverware, or any other kitchenware. 
Kitchen islands can also become a food preparation and cooking area when you place the sink or the stove there.
Kitchen Islands and Their Various Purposes
How you employ the kitchen island in your house is up to you. We have discovered that it could have a pretty expanded variety of different purposes, and you can use it as a multifunctional spot.
However, depending on how you want to use the kitchen island, you must consider numerous crucial aspects that your home surroundings allow. The main role of the kitchen island will play a big part in its design, and here are the things you must know before getting the job done.
Read more: How to Care for Marble Countertops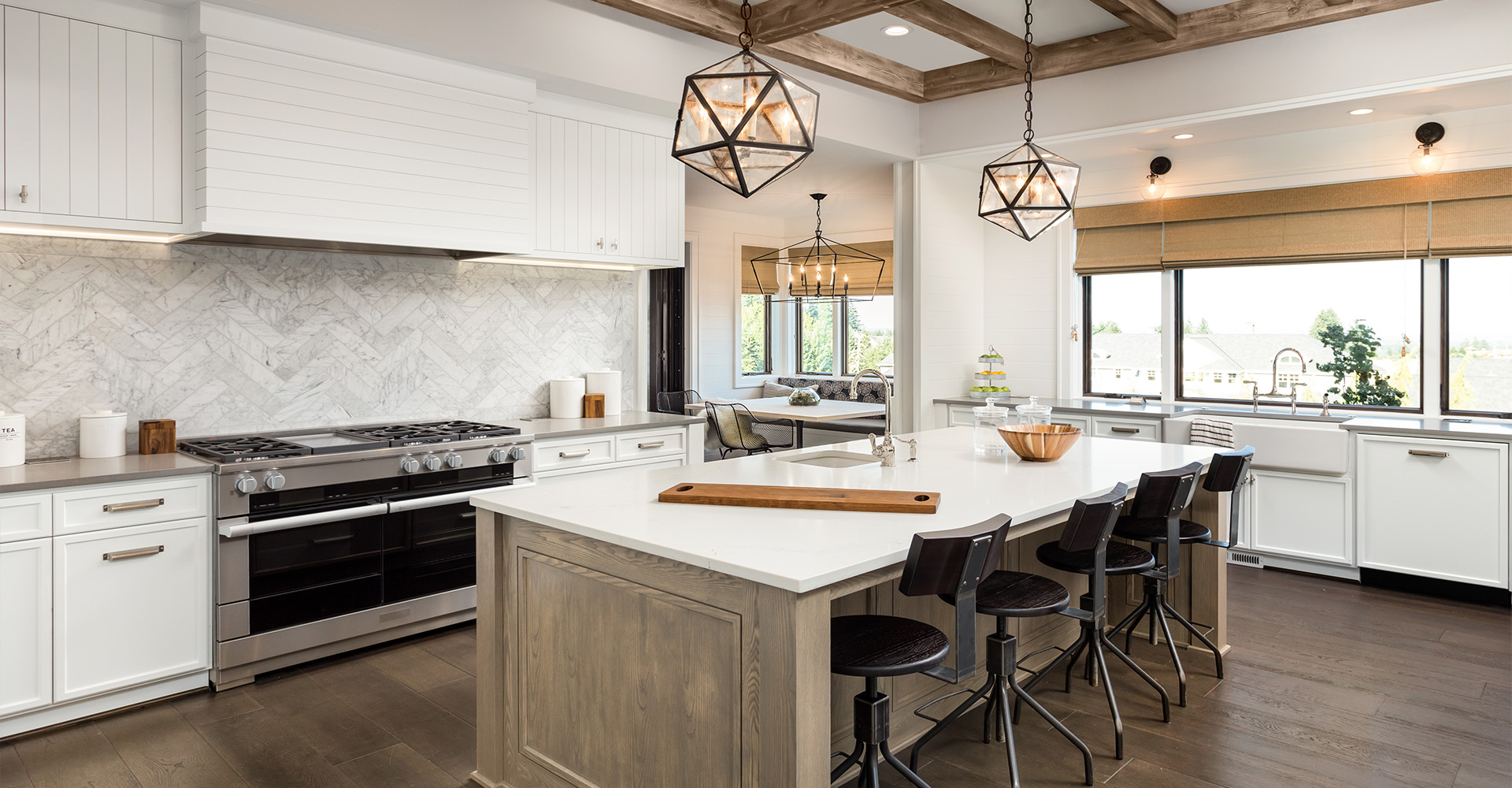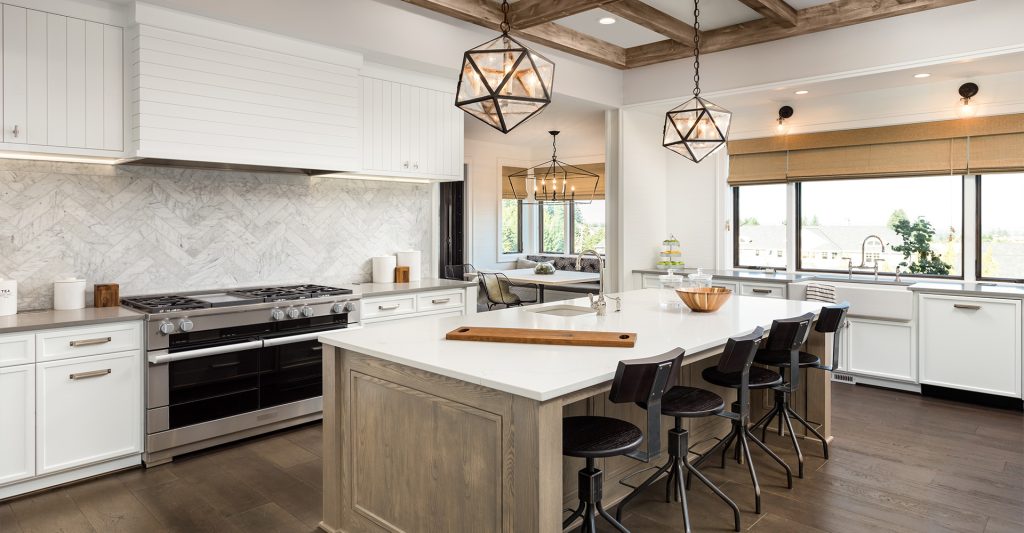 A kitchen island as a cooking area
When you decide that you want to place the stove on the kitchen island, you must be aware that it will take some work. You will have to make sure you can connect the needed electricity and wires to the island and find an electrician capable of fulfilling your wish.
Plus, you will have to place a vent hood and an exhaust fan in the ceiling, most often above the island. You are all set if you have the circumstances to do this in your home.
Moreover, the working platform on your island must be heat resistant, so it's best to build it from stone or tile.
A kitchen island as a food preparation area
This is usually the main function of kitchen islands; however, you must do some things to make it the most suitable place for food preparation.
First, you must have easy access to your disposer or bin. Additionally, you must place the fridge close, as well as the stove and oven. A good designer will know how to arrange them, so you won't have to walk around the kitchen while making your favorite meal.
When you use the kitchen island for food preparation, it's always recommended to place a sink on it too. 
Finally, all your kitchenware and utensils must be near, so it's advised to set them in the built-in drawers and cabinets of the island. Some kitchen outlets may also come in handy.
How Much Space Do You Need for a Kitchen Island
Knowing what is an island in the kitchen and having the wish to build one for yourself isn't enough. Your kitchen must have the required space for a kitchen island. Unfortunately, this alluring piece can't fit in smaller kitchens.
To make things clear, you must have a minimum space of 10 feet wide and 12 feet long for building a kitchen island. Moreover, kitchen islands have their minimum size, which is often 4 x 2 feet.
Nevertheless, your kitchen island can be grander if you have bigger space. You can discuss this with your architect or interior designer once you decide it's the right time to have an island in your kitchen.
Together, you can develop the most attractive and functional kitchen island.
Conclusion
We hope that you learned what is an island in the kitchen and what are its main purposes. We tried our best to compile everything in this short article to give you some useful insight that will help you make up your mind.
Even though you know the main reasons why people opt for a kitchen island, you should make your plan and have your unique idea.
An interior professional can help you materialize your intentions, and the team you choose to work with will advise you on what may be the best option for your kitchen. We are certain that you will manage to build yourself a splendid kitchen with an exquisite kitchen island which you will use for a long time.