Do you look at the beds and wonder how they are made so well? Even though it looks easy, making a bed is almost an art, especially if you want it to look like it came straight out of a magazine.
The bed is the most important thing in any bedroom. It makes the room feel cozy and hard to get out of bed. This is even harder to do when your bed has nice sheets, soft pillows, and stylish throws and cushions.
Even though it takes a little work, we can all agree that putting together a bed perfectly is very satisfying. This article has everything you need to know about how to style a bed, so keep reading.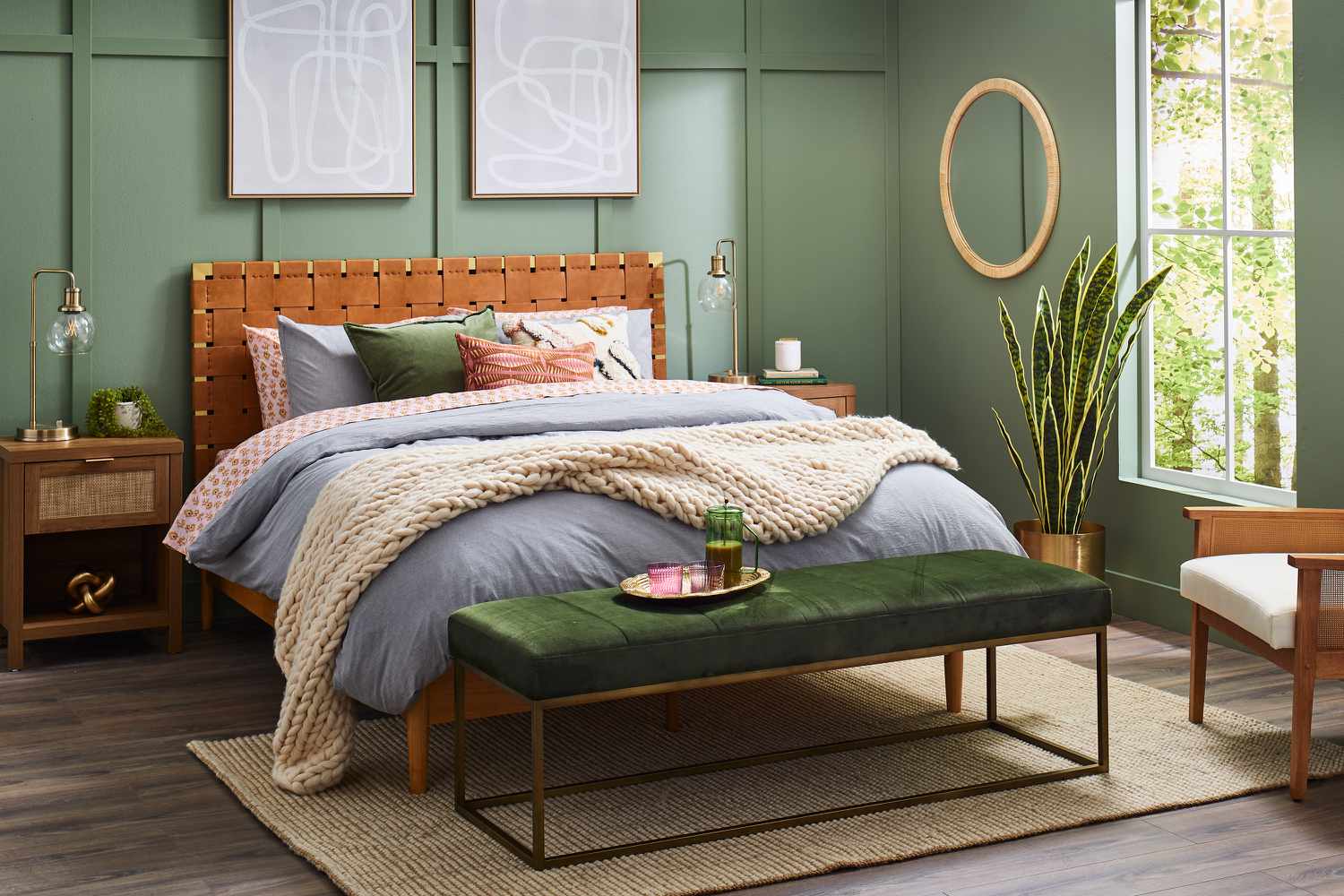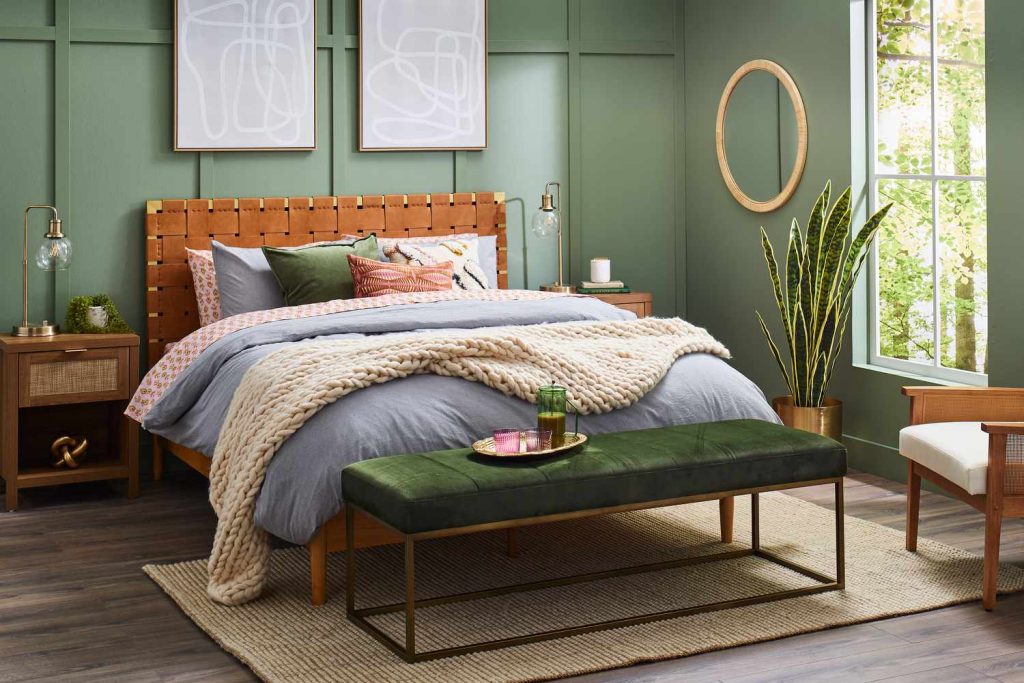 How to Style a Bed
Decide on a color scheme
When deciding on a color scheme for a bed, it's important to think about bedroom color ideas. Start with the bedsheets. Like a crisp white shirt, simple white bed sheets are a great neutral base. Choose pillows and throws in colors that go well with the bed and the rest of the room. Or use it as a chance to add some color to the room that fits the season.
Warm colors, like rust and ochre, will make a room feel cozy in the fall when the leaves are falling. In the spring and summer, you can layer warm neutral colors to make a room feel crisp and clean.
Start with a foundation first
As a general rule, we say to buy the best you can afford. We spend a third of our lives sleeping, so it's important to have a good mattress, frame, and set of sheets. When it comes to sheets, professionals usually choose white because it's classic and gives your eyes a place to rest once you add color, prints, and patterns.
Add layers
No matter what time of year it is, adding layers is the key to a styled bed that looks warm and cozy. Choose neutral colors and warm textures, or play around with patterns and colors to add depth and contrast. On top of the sheets, put a light cotton coverlet or quilt. Then, put your duvet on top of that. 
A quick way to make your bed is to fold your duvet in half and then pull the top back into thirds. This lets you see all of your pillows and layers. If it's cold outside, sleep under the duvet and use the quilt as a decorative piece. During the warmer months, put the duvet at the foot of the bed or get a lighter one.
Style with pillows
First, the easy part, match your larger shams to the duvet and put them behind your regular pillows that match your sheet set. Most of the time, they are bigger and fit well in the space near the headboard. You can stack them, though, for a more modern look. There is no perfect number of decorative pillows.
Ultimately, it comes down to how much you're willing to move each night. We usually suggest going for three pillows. You can use three different pillows, two pillows that are the same size and color with one smaller one in front, or even just one long lumbar pillow.
The number of pillows on a bed is, of course, a matter of personal style. If you want something a little less extravagant, use only two layers. Add bolster, monograms, tape trims, and fringe if you want a more luxurious look. You can change how much detail there is based on your desired look.
Add some cushions
Now that your pillows are all in a row, it's time to figure out how to decorate a bed with cushions. The only way to make a cushion look like it was karate chopped is to use a feather as the filling. But if you love a cushion with a cheap polyester insert, buy it anyway and run as fast as possible to a store to buy some feather inserts. They don't cost much and are well worth the trip.
The size and number of pillows at the head of the bed are other things that should be mentioned. Put one in front of each standard pillow for a more uniform look, or put three across the bed for a more crowded, luxurious look.
If you want a casual look, you can also go for more than that. For example, you could group some square pillows, some rectangular pillows, and some round pillows. This would make the bed feel very calm and at ease. It works especially well in a bedroom with a boho style, where you want it to feel cozy but not too stuffy.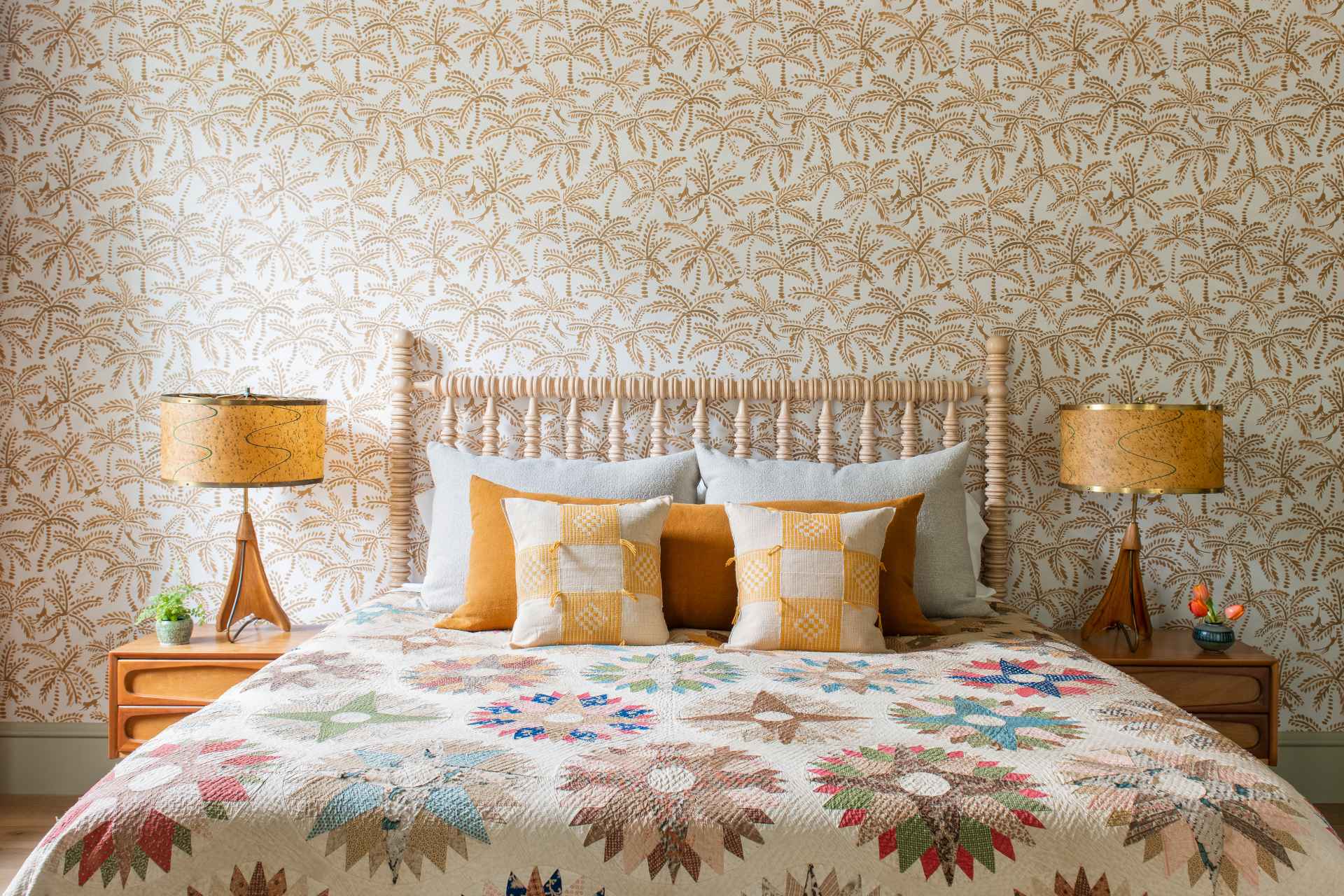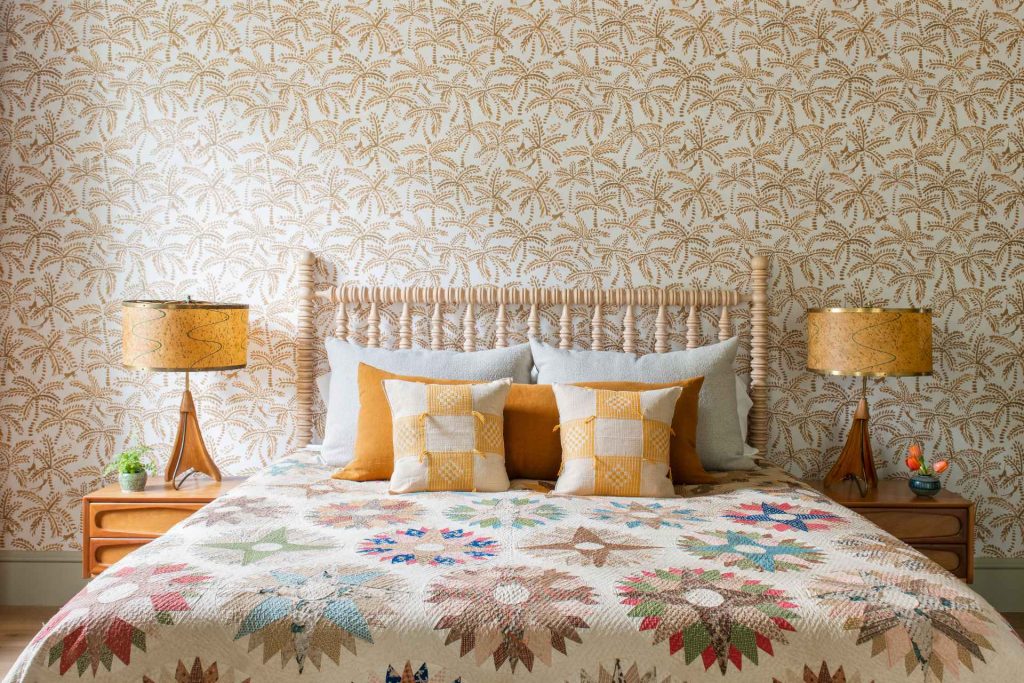 Add some finishing touches
Those finishing touches that make the bed look complete? Well, a folded blanket at the foot of the bed is a good start, or you can casually drape it along the side. It will help your color scheme come together, or at the very least, it will add some beautiful texture. 
Then give your nightstands a little attention by cleaning them up and making them look nice. Stack some books, lean a picture frame against a wall, or change the lights. Even a few small items can help make your bed look stylish.
Fold or don't fold
Should you pull your comforter or duvet cover to the headboard or fold it down a bit? It's hard to say. Some like to fold the comforter and sheets over just in front of the pillows because they think it makes the bed feel cozier. However, it also depends on the comforter and the room's overall look. 
The bed can look better when everything is clean and tucked under the pillows. No matter what you do, make sure your comforter or duvet cover is smooth. A clean look never goes out of style.
Step by Step Guide on How to Style a Bed
Start with a valance sheet to cover up any bed frames
Put a mattress topper on top of your mattress for more comfort and support
Use a mattress protector to keep stains and dust mites away
For a hotel look, cover the mattress with a flat sheet, or you can also use a fitted sheet to make things easier
Put a top sheet down on the mattress and, if you have one, a thin quilt on top of that
Throw a duvet or comforter over the top, and fold the top sheet back to make a cuff
Pile one or two pillows on top of the bedsheets
Throw a bedspread over the bed or drape it over it and put a runner at the end of the bed to make it look like a boutique hotel
Stack a variety of pillows in colors that go well together
How to Style a Bed with Pillows
Start with dimension and quantity
Before you start making decisions about colors, patterns, and textures, you should first think about the size and number of pillows you'll need to style your bed. Here are some suggestions to help you decide how many and what size pillows to put on your bed.
Find a color palette
When choosing a palette, it's a good idea to start by thinking about the color of your bedroom walls, window treatments, and sheets. You probably chose these colors because you like how they make you feel and look in your space.
Use them as ideas and let them lead you as you choose your pillows. You have many options. Whether you choose a monochromatic, high-contrast, warm, or cool color scheme, the colors you choose can greatly affect how the room feels as a whole.
Select a pattern and texture
Once you've decided on a color scheme, you can start thinking about the patterns and textures of the pillows. Here, you can make some bold statements and let your taste and preferences shine through. We suggest that you start by choosing the pattern or texture that will have the most impact and then choose the other pillows to go with it.
Conclusion
Depending on your style and the time of year, there are different ways to make your bed. But you'll always want a comfortable base with clean lines and high-quality layers that you can drape, fold, and stack to make modern styles look good.
Even though sheets, duvets, and pillows are necessary, learning how to style a bed will help you make an impressive experience that you and your guests will love. From the top of the mattress to the sheets and the perfect throw, making a bed the right way will do more than make it look good for Instagram. Adding a full range of high-quality bedding will make it a more inviting and comfortable place to sleep, which will help you get a better night's rest.