Adding a couch cover to an old couch can rapidly transform it into a lovely piece of furniture. Couch covers are practical since they keep your couch clean and give your house a fresh, modern look.
Slipcovers have been around for a while, and for just as long, people have nurtured their hopes of having an immediately fashionable, customized look for their sofa. Shouldn't buying a sofa cover and following the seller's instructions line by line work just fine?
Unfortunately, slipcover products frequently leave something to be desired, they come with a major drawback: the loose fabric on them tends to slide all over a sofa.
Therefore, most people want to know how to make a couch cover look good and maintain it. Thus, we've gathered some incredible tips to help you resolve this issue, and get your sofa to appear the way you want. Let's get started!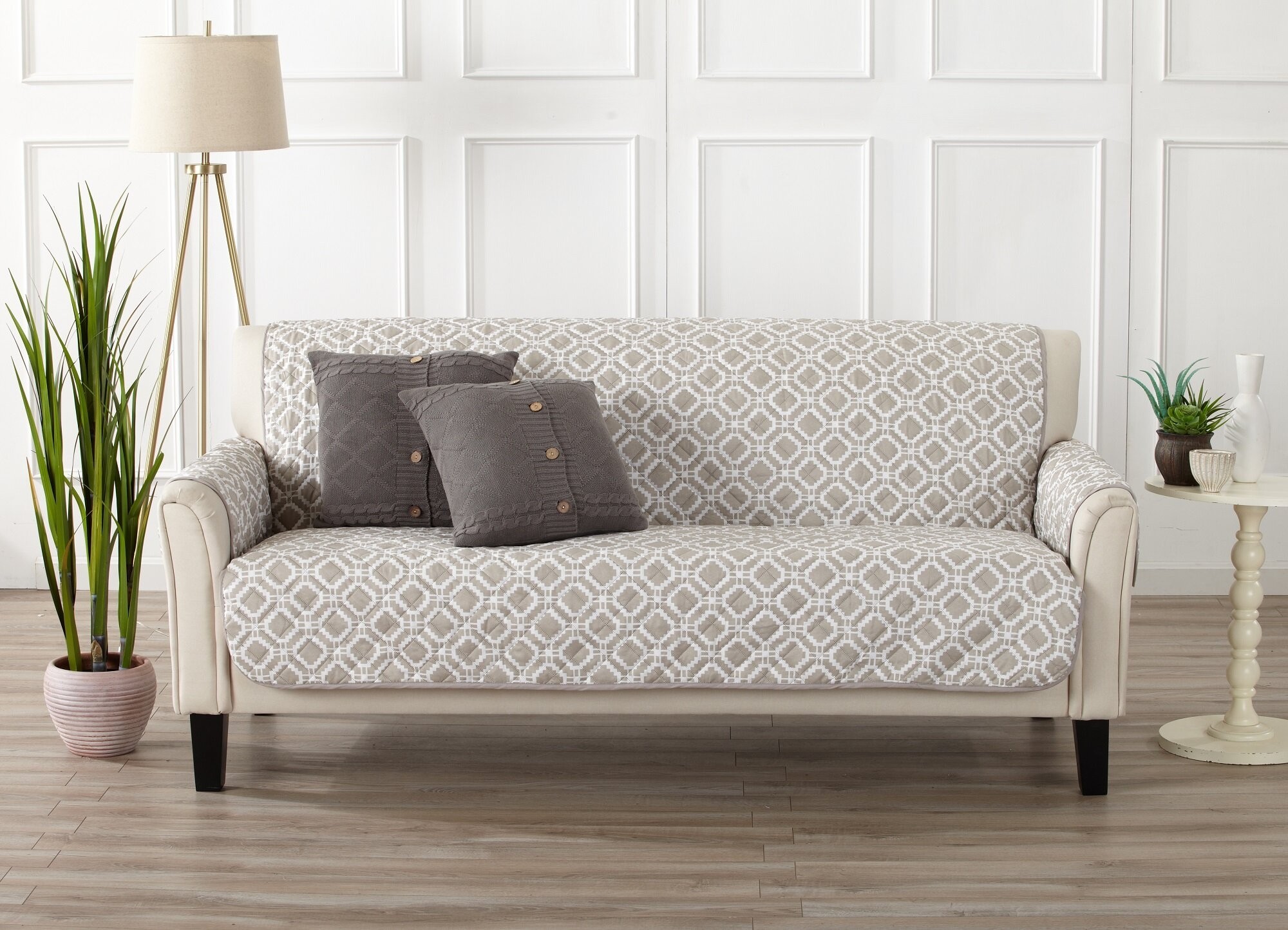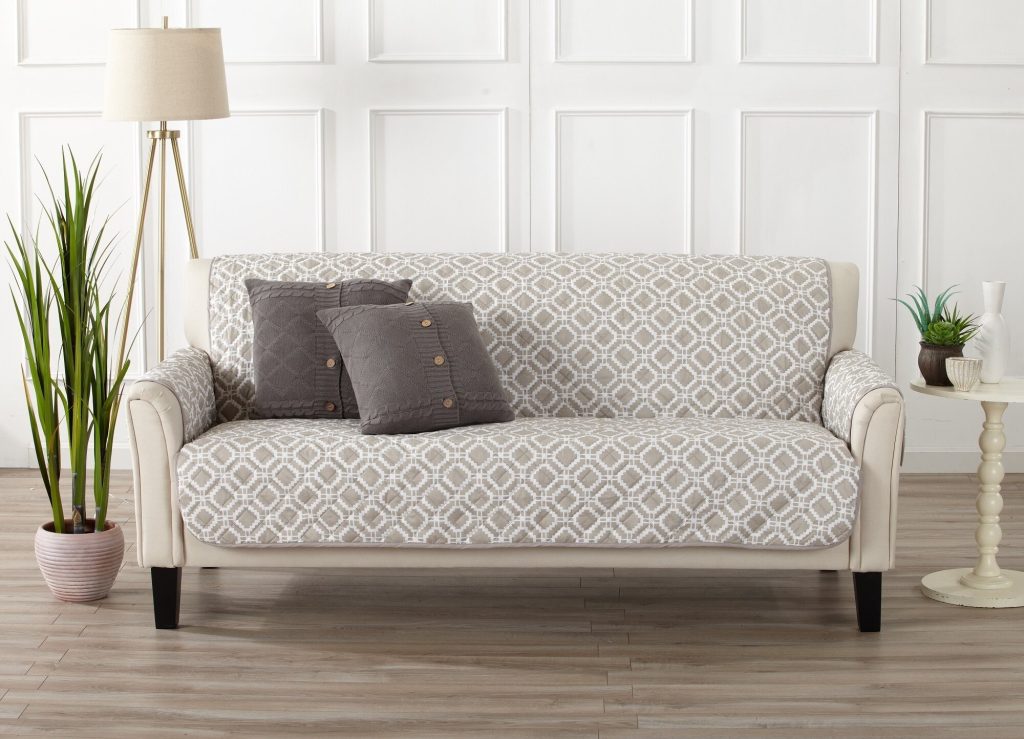 How to Make a Couch Cover Look Good and Stay in Place?
With couch covers, you can completely change your furniture's appearance without paying a lot of cash for refinishing.
Although they can surprisingly alter the appearance of your couch or sofa, they have a major drawback: their loose fabric tends to slide all over a sofa and move anytime someone sits or stands up.
The material may slide out of place when you sit on your couch cover because it is unlikely that it will fit your couch exactly. Don't let this discourage you, although; as long as you're ready to make adjustments occasionally, you can maintain the smooth, fitting appearance of the sofa cover. So, here are some tips to help you keep sofa coverings in place and look good.
Put on the covering properly
Be sure to pay great attention to the seam positions and modify them to meet the edges of your sofa when you put the sofa cover on. You can also keep an eye on the slipcover seam symmetry to assist you in getting a better silhouette.
Adjust the drawstring around the base
There may be drawstring ties included with the sofa cover that you may tie over the armrests, the couch's base, or even each leg. If the couch cover has drawstrings, pull them tight. If the drawstrings are not intended to be visible, tuck them in and tie the ends tightly to hold the cover in place.
Use rug grip strips
Before you cover the couch, place strips of a rug grip on the seats. Similar to how they would support a rug, they aid in keeping the material in place. Rug grips are frequently applied to wooden floors to prevent carpets from slipping.
These items can enhance the friction between the sofa's cushions, which may be slippery, and the cover, which may also be smooth and cause sliding, even though your couch isn't a rug.
Use sofa cover foam sticks to hold the fabric in place
If you want to avoid the fabric from slipping up from between the seat cushions as people sit down and get up, another solution to this problem is using foam sticks made specifically for sofa covers.
These are available to buy online. These tubes made of round foam increase the friction between the cushion and the couch cover. These should be placed into crevices between the cushions and the back of the couch seat.
Use upholstery pins
Another method for keeping your cover in place and making it appear good is to use upholstery pins. These pins can be a stylish touch to your cover while holding the sofa cover in place.
In addition to preventing the sofa cover from slipping or rolling, placing them along the side of the sofa will also give it a classy look.
Use a dowel rod
You can also slide a dowel rod into the gap where the slipcover is tucked into the back of the seat cushions, pulling the fabric down, so it's concealed and preventing slippage. This tactic can prevent the cover from rolling and improve the look of the sofa cover.
Is There More to a Slipcover than Meets the Eye?
The enjoyable part is now upon us. Let your inner interior design fiend loose and finally achieve the ideal fit and the interior design aesthetic you've always wanted.
To start, choose fashionable colors and patterns to create the ambiance you've always desired. A significant feature that may instantly change the atmosphere and feel of your room and make it feel like your home is the ability to adjust the color of your sofa cushions separately from the base.
Sofa covers can be altered countless times if you enjoy DIY projects, such as by dyeing the fabric or adding stitching, piping, and buttons. However, these tasks demand a lot of time, effort, and expertise, and frequently the final product has a "crafty" or DIY vibe.
Things to Consider Before Making a Purchase to Get the Greatest Sofa Cover Look
When looking for a couch slipcover, you must decide between a custom slipcover and a ready-made slipcover.
Custom sofa covers shouldn't have any fit concerns if properly manufactured, but they can be more expensive, sometimes even going as high as a brand-new couch. In this article, we'll presume that they're good value for the money and that the design is good.
However, you still want to be sure that you pick the ideal option for your sofa and budget. And for that reason, your decision-making process should begin here. There are a few crucial steps when selecting a slipcover for the best fit and appearance.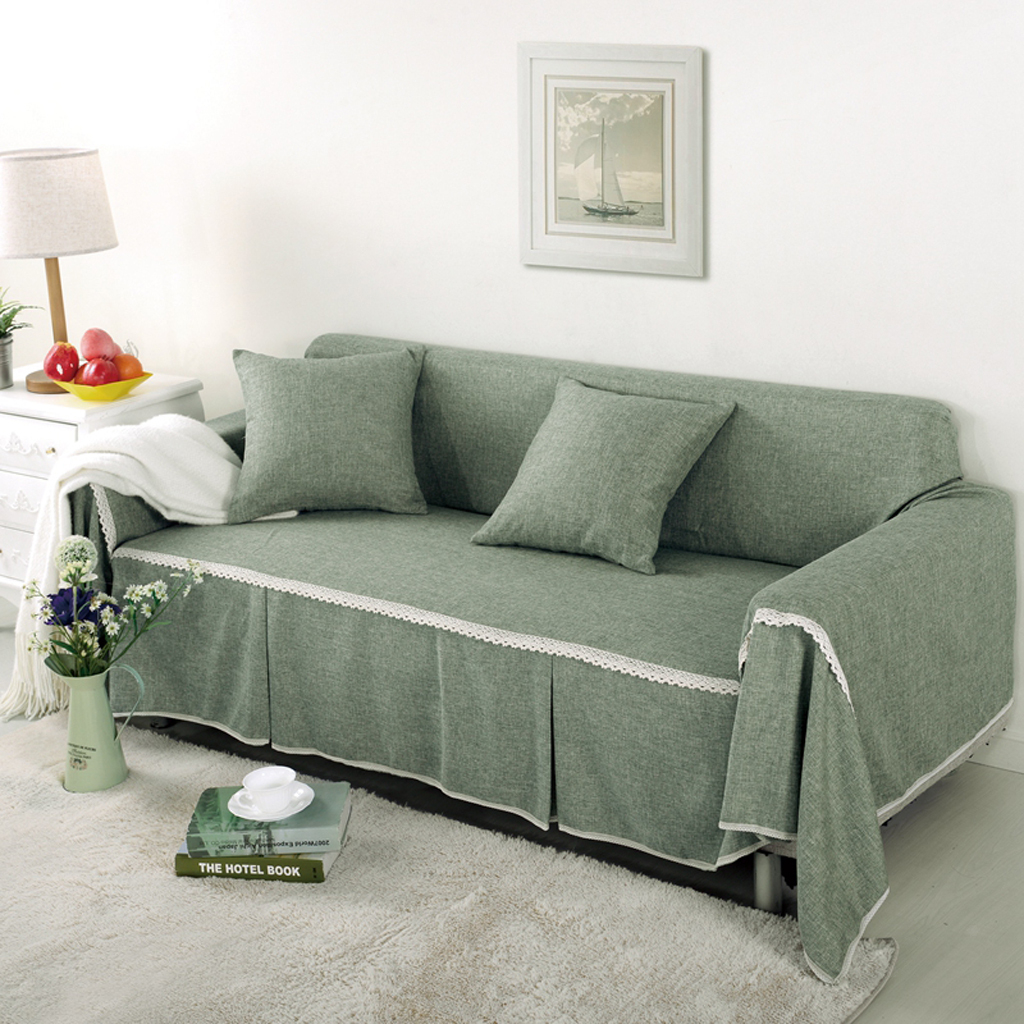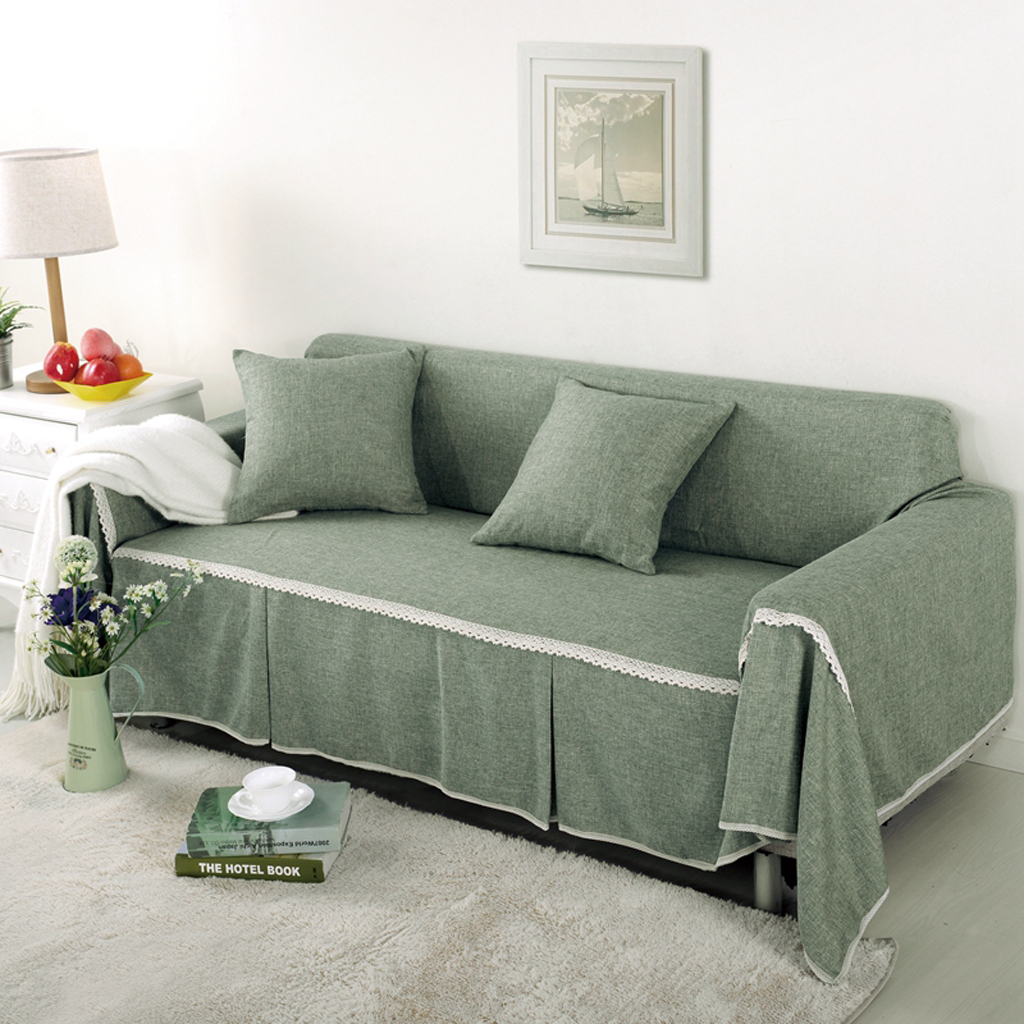 Select a stretch slipcover
We firmly believe that a stretch couch cover is a better option than a loose one since its fabric allows for more versatility while maintaining a decent look.
Stretch covers are also easily adaptable or universal enough to be used on numerous different couches and cushion models, which is a bonus if you travel a lot. Tight-fit better suits a more modern style, whereas loose-fit can suggest a rustic look.
A loose-fit cover is essentially a sizable piece of cotton fabric that, despite your best efforts, will not remain in place for very long. A custom-made or do-it-yourself slipcover is your best bet if you even slightly desire a spotless, wrinkle-free, or tidy appearance with a loose-fit slipcover. The tight-fit is preferable, we advise.
Moreover, because stretch slipcovers are constructed of a more flexible material, the existing fit hacks and adjustments that make ready-made sofa covers fit more snugly work better on them, making it easier to achieve and maintain the desired look.
Avoid one-piece slipcovers
Although they may come with a tempting price tag, they won't give you a look you can be proud of. One-piece sofa coverings give your couch the unpleasant appearance of having a big sheet pulled over it, making it look like a fabric mound.
They still openly advertise as bulky slipcovers at the high end, while they are just lumpy and messy at the cheap end. Even if you make a one-piece cover appear decent by tucking the excess fabric in, it takes a seat and a little movement before you know that you must do it all over again.
Consider using slipcovers that, at the very least, feature separate couch bases and cushion covers. They will produce a more appealing, polished result.
The base cover can be hidden by placing the cased cushions on top of it, and doing so also helps hold down fabric that might otherwise pull out. The more separate covered pieces there are, the better the appearance. You must learn these fundamentals to get a solid foundation for a beautiful fit and appearance.
Look for ties on the sofa coverings
In the world of slipcovers, a style with ties at the bottom is gaining popularity. This is a fantastic method for securing your couch cover so that you may achieve a lighter fit without using pins and tucks.
Seek out slipcovers with elastic bands attached directly to the fabric of the covering
Currently, the elastic band at the base of many slipcover designs is concealed inside a fabric pocket, allowing the band to move about.
We advise looking for a sofa cover with this band sewn directly to the cover's fabric because making this minor change significantly increases stylistic flexibility.
Once the band is attached to the fabric, you can roll up the slipcover's bottom to attain the required height, and the band will be secured to the cloth by sewing.
Conclusion
We sincerely hope this post has given you insight into making a couch cover look good. In addition to keeping your couch clean, couch covers can help you give your home's decor a fresh look.
If your couch covers keep slipping or appearing boring, you can use the methods listed above to make your sofa look the way you want it for you and your loved ones to enjoy.
We always try to provide the greatest option for you, as we did in this article. And we hope your sofa cover turns out looking great.