Ever wonder, how to choose throw pillows for beds? There are so many inserts, cover and other options out there. And perhaps you are the type to get overwhelmed with choices. Well, we can too, so this is why we are writing on how we choose throw pillows for beds.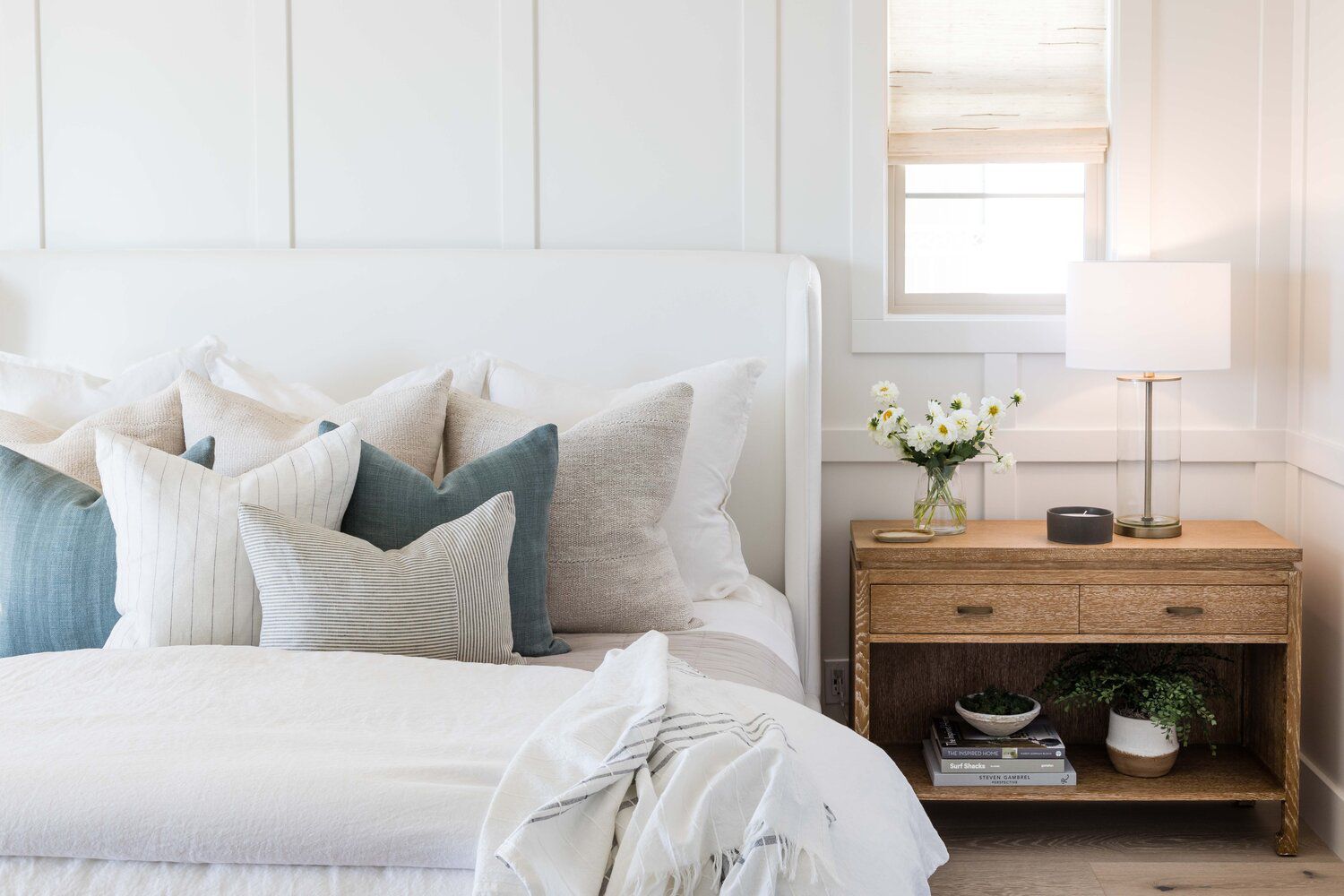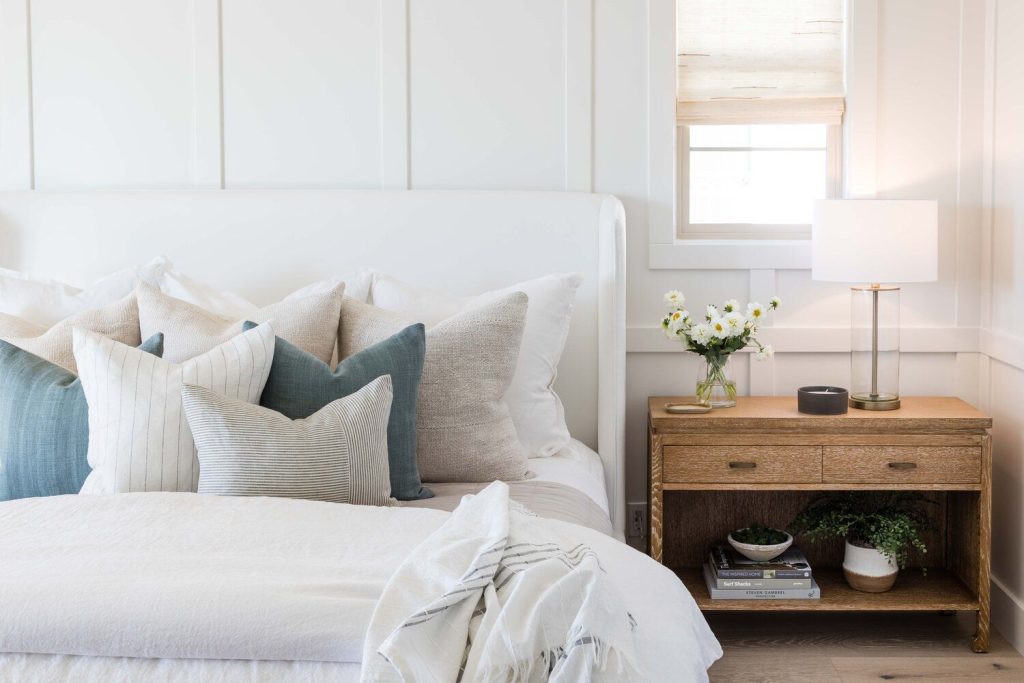 Are Throw Pillows Ever Used To Decorate Beds?
Throw pillows for bed are usually for decoration purposes, so the filler can be something that will make it look aesthetically pleasing and puffy but aren't really ever used for much besides that. This can be a simple and cheap polyester filler pillow as, since polyester gives a great look but not so amazing if used all the time as they are not as durable. However, they do a great job of keeping the pillows full looking and upright without the slouch.
Also, always buy your pillow inserts about 2 inches bigger than the covers, this will allow them to fill out the covers nicely and not have extra cover around the edges. So, for example, if you have a cover that is 22″, you will need an insert that is 24″ to fill out the cover well. And, keep in mind that not all pillows are square. There are all sizes, shapes and colors so mix matches them up as well.
Try down filled or like filled pillows that offer a heavier and more expensive feel and weight to them. And, remember you can always "recover" your current pillows should you want a new look but your pillows are not inserted style pillows but the stuffing is right in the pillow. This can be covered by another pillow cover with ease. So, don't throw out those old pillows because you want a new look. Embrace them and cover them.
How To Place Pillows on Your Bed
Bed pillows are something that can complete the bed arrangement. Pillows make the bed have the final look of being made nicely. There are the usable pillows and the decorative pillows and to make them all work. There are many options here. Should you not want your sleeping pillows to show, you can store in a trunk at the end of the bed or hide them under the comforter. However, many can be hidden behind the decorative pillows as well. There are so many options to do with your bedroom's decorative pillows. Most of the other advise to pillow selection will work here as well. Try different patterns and designs. Match the comforter in some fashion, color is most common, however, texture or design. And, of course, the curtains pull in the elements as well as the artwork. Afterall, it is your bedroom, make it how you'd enjoy it.
Bed pillows add fluff and invitation to your bed. Make them stand out. Get bold with them, however, keeping the soft feel. When picking your pillows think of your headboard style. Large solid headboards are inviting to many pillows all neatly arranged up, however, a more decorative headboard looks best with the less is more statement. If you have no headboard than bolder and larger pillows for a backdrop look best. Working with what you have for a headboard is best. Look around online for the different pillow arrangements. There are 2 layer tiers and 3 layer tiers with smaller pillows in the front. You can get plain colors, with a pattern and texture to a plain again. Do the complete opposite of that. Trying to mix and match things up a bit.
The size of the Bed Matters
Obviously, a King size bed could handle more pillows than a smaller scale bed. But, is that actually true. King size beds need larger pillows to spread across, the number really doesn't matter as much. And, get different shapes and textures for your bed. Try to put some bold designs in there and have your bedding a more solid tone. This will allow you to change it up simply and bedding can be so expensive compared to various pillow covers.
Changing out a few decorative pillows can give you an entirely new look. Should you get bored of the look you can pull some out and put in some different ones. Rearrange the pillows. There are so many ways to arrange pillows on a bed and there is no right or wrong answer. So switch it up. Get some small pillows with different shapes to add to the front of your pillow stack.
Make your bedroom magazine and blog worthy by working with your pillows to make that statement you can call your own. Starting out with some standard pillows in the back with shams and a long lumbar pillow in the front. There is no rules for styling your bed and get different sizes. There are 7 standard sizes of pillows. Standard, Queen, King, Euro, Boudoir, Neckroll and Decorative to name them. Mix and match not just the colors and textures but the sizes as well. This gives the bed an overall great feel.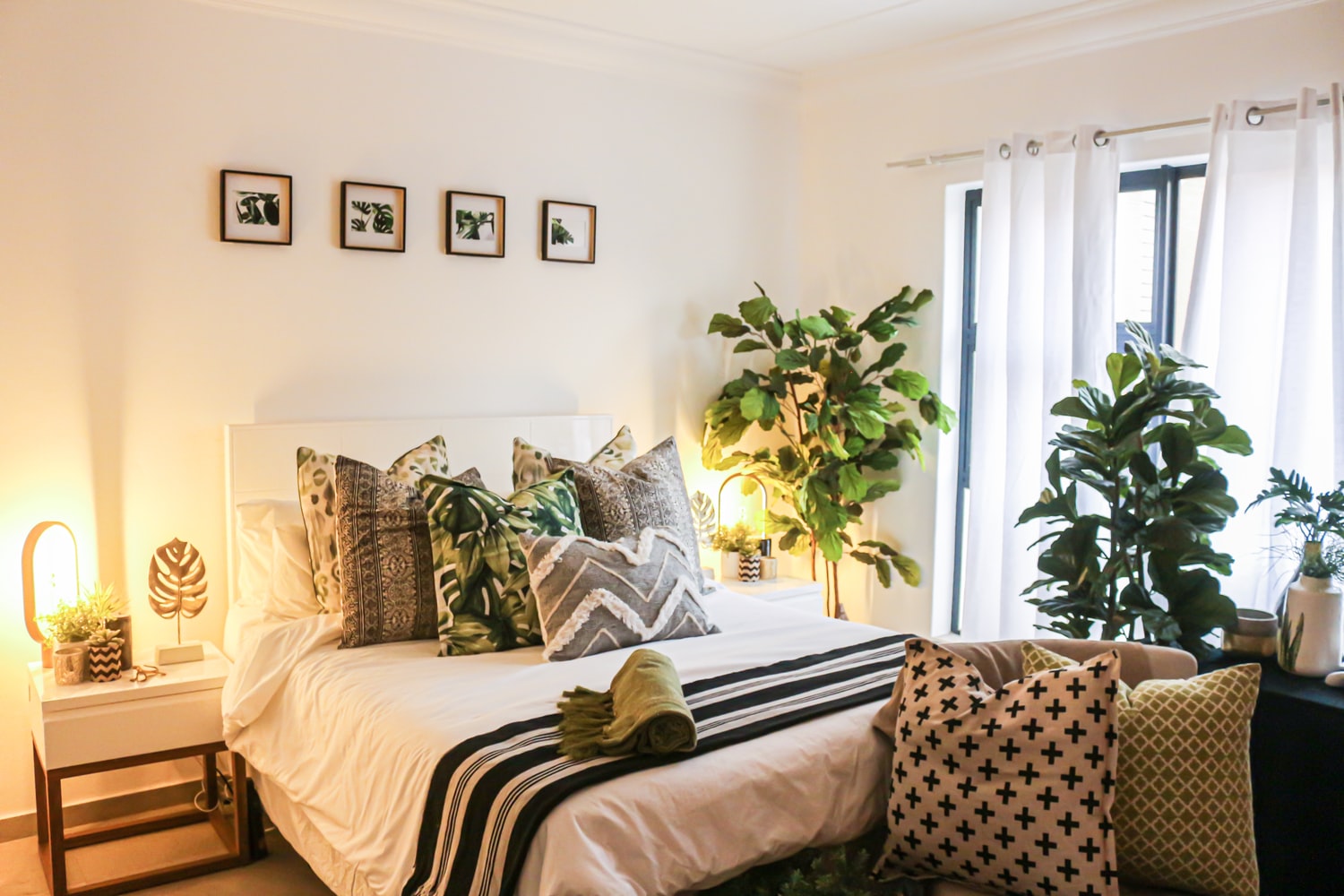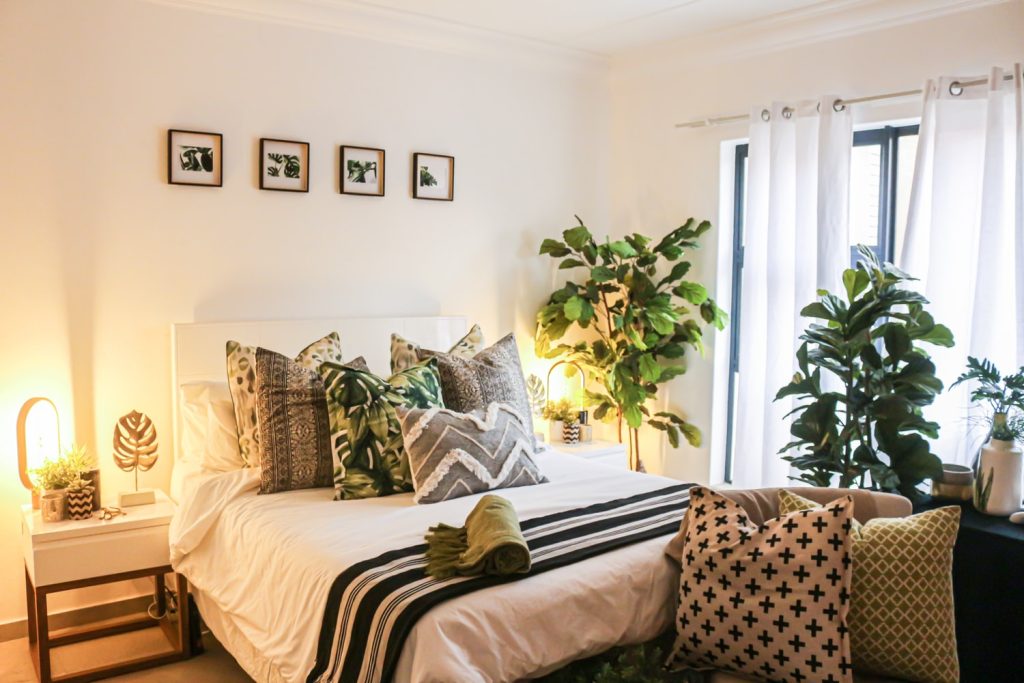 Some ideas for Bed Pillow Arrangements
As an idea, stack your sleeping pillows up neatly to the headboard and add a layer of standard size pillows with nice clean look to them. These are usually a solid color as they are used as the backdrop and then follow this up with decorative pillows in front of the sleeping pillows. Add a single decorative smaller pillow in front.
Another option is using your sleeping pillows into the group of pillow arrangement on the bed. If the pillows have nice matching sheet pillowcases, this will be great. Sometimes these pillows have a design to them, which is fine. Incorporate the design into the pillow stack, which is easy to do. Pillow stacking can take some practice so don't be shy. Try different things. And, again, if you are a visual person, take a picture of your bed and look around online for pillows you think you'd like. Take a snippet and stack them on your bed image. This is a great way to see if something is a really bad idea.